Is the big 5-0 coming up? There are few milestone birthdays bigger than the 50th, so you might want to mix things up a little bit. No boring old group dinners for this birthday — you're celebrating a half-century of goals achieved and lessons learned, so you deserve a memorable and extraordinary 50th birthday party!
Ready to welcome your golden birthday in style? Here are 5 classy 50th birthday ideas that will make your celebration truly exceptional.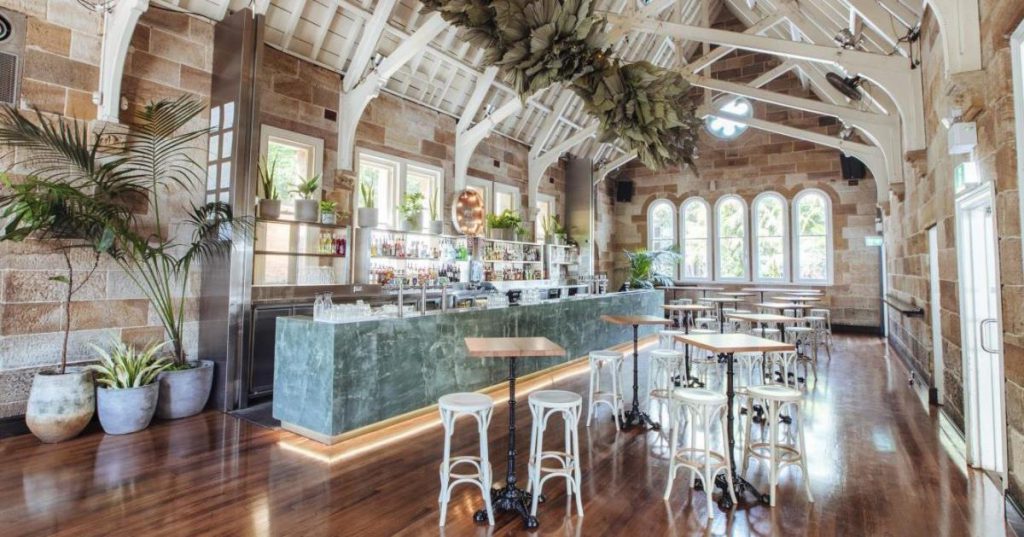 1. Throw a fancy cocktail party
A milestone birthday celebration doesn't always have to involve five courses. Throwing a cocktail party is a great way to keep things sophisticated but fuss-free (and socially distanced). With its majestic cathedral ceiling, huge arched windows and spacious courtyards, the gorgeous Chapel Bar at the Greenwood Hotel is an ideal setting for a chic gathering.
See more Sydney birthday party venues
2. Go retro
Ines Wine Bar in Melbourne has that classic moody vibe perfect for a speakeasy soiree. So how about throwing it way back and setting a Roaring '20s dress code and serving plenty of bubbly? All the brass, Italian marble and wood paneling in this European style wine bar exudes old-school luxury, making it ideal for retro 50th birthday party themes. Insider tip: the classic Italian dishes and signature cocktails here are some of the best in the city. 
Discover the best Melbourne birthday party venues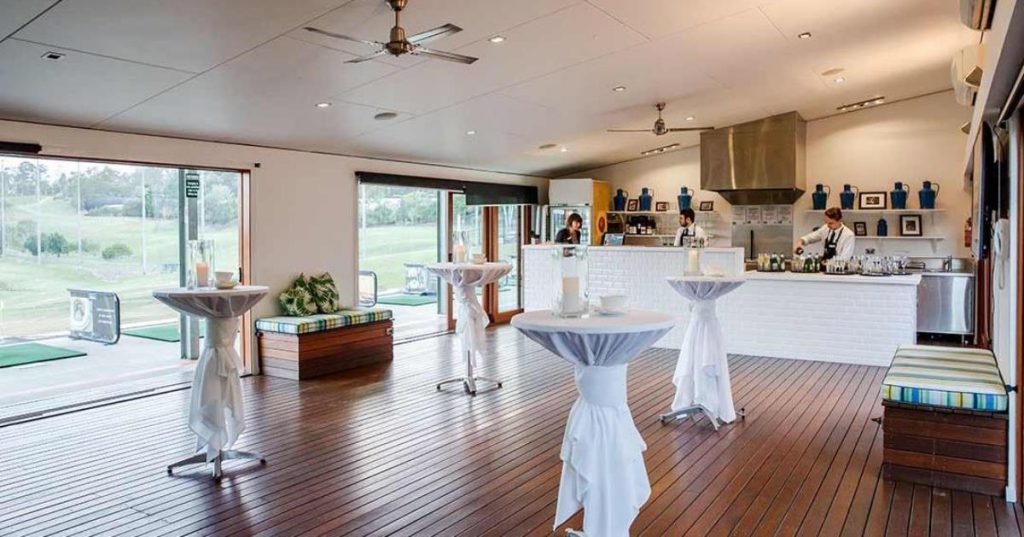 3. Get competitive
You're ushering in your golden decade, so why not go for that gold… trophy? Head to the golf course with your best mates or organise a mini-Olympics for some 50th birthday fun. The Putting Lounge at the Victoria Park Function Centre sits right on the venue's driving range, so you can hit a few balls whilst hosting your birthday bash. This function space has its own private bar, outdoor terraces and some of the most beautiful views of Brisbane and the surrounding parklands. Whether your guests are getting into the competitive spirit or just enjoying the food and the scenery, this is one 50th birthday party they'll be talking about for years to come.
Celebrating in Brisbane? See the top Brisbane birthday party venues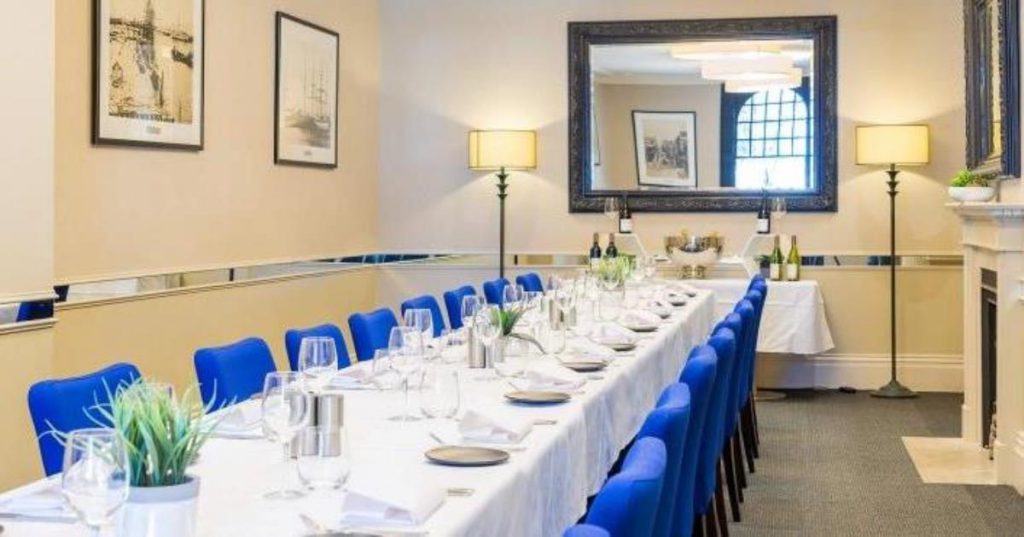 4. Throw a fundraiser
A black tie birthday party is always a great idea. Why not make it even more special by making it a fundraiser? Ask your guests to donate to a charity that's close to your heart instead of bringing a gift. Not only will you be making some special new memories with your friends and family; you also get to do some good in this world. As for a venue? The elegant Calista Room at the Esplanade Hotel has the perfect vibe for a sophisticated black tie affair.
Explore more birthday party venues for hire in Perth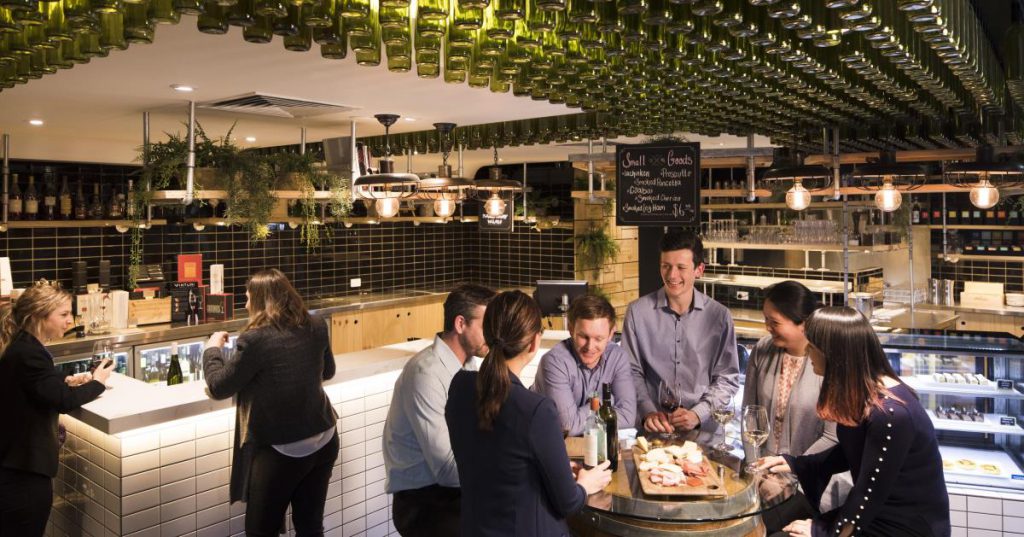 5. Enjoy a wine master class
Instead of hosting a dinner party, how about spending a leisurely afternoon treating your refined 50-year-old palate to some of the finer things in life? Visit the Wined Bar at the National Wine Centre, one of the most stunning venues in Adelaide. Gather your friends for a wine master class or simply indulge in the centre's exquisite wines and charcuterie boards. How's that for a relaxing 50th birthday? Tip: If you're looking for surprise 50th birthday party ideas for a woman in your life, you can't go wrong with this one!
Check out these other fantastic Adelaide birthday party venues
Want more 50th birthday party ideas? Need help planning your golden birthday year? Just sit back and let us do the heavy lifting. Submit an event brief to get started.
Follow us on social media to stay up to date with the latest news
Discover Australia's Top Venues and Function Rooms
Venue Hire Canberra
Venue Hire Gold Coast
Call our support team on
1300 647 488 during business hours
AEST or chat online.
© Copyright VenueNow 2022 | SPARE GROUP PTY LTD | ABN 22 607 830 302