A new year means a new season of hot trends in events – new ideals and old favourites coming to the forefront to delight guests. So, what are the top 2019 catering and event trends we can look forward to? Essential Catering & Events have their finger on the pulse, and have plenty of predictions for us.
As part of seasonal menu development, Sean Robertson and his team identify what's hot (and what's not) for the year ahead in terms of flavours, service and the most sought-after party trends. This year is all about clean, green, and smart catering that's both mindful of the environment and nourishing for guests. Sean tells us about some of his catering and event trend predictions for the year ahead.
HERE'S WHAT'S HOT – TOP 2019 CATERING AND EVENT TRENDS
Mindful Menus
Corporate and private event guests alike are hankering for healthy food, sourced sustainably and locally. 'Low food miles' are three very important words in the catering industry right now. At Essential Catering we love supporting local artisans that are the best at what they do. For instance, we feature the famous Yarra Valley Persian Fetta throughout a number of our dishes and source our meat from Little Cattle Creek.
Veggie-centric dishes were trending in 2018, and that'll only increase this year. And we'll continue to grow our own fruits and herbs on-site to incorporate into our menus. Clients are increasingly more interested in understanding where ingredients have come from.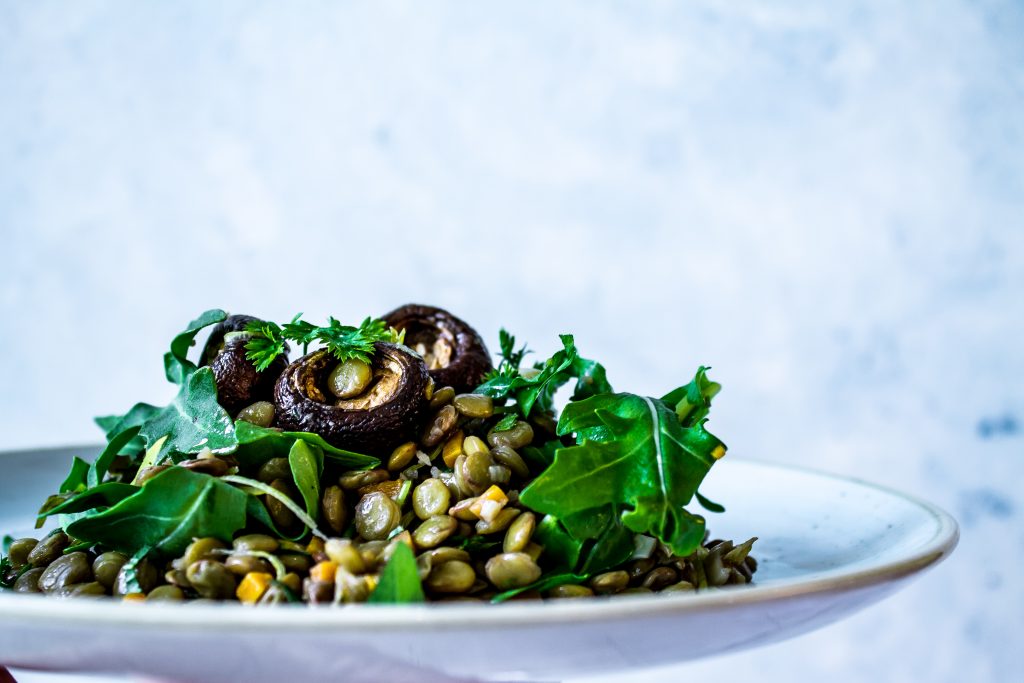 Beverage Trends
Craft Tea (alongside the craft beer that everyone knows and loves) will be all the rage this year – tea's making a real comeback of late! Bespoke iced teas will be a popular non-alcoholic refreshment for sophisticated soireés.
As far as booze goes, rosé will continue to be a popular choice for functions. Gin is definitely having a moment, so signature gin cocktails with bespoke botanicals will be a trendy addition to events this year.
Interactive Food Service
Why not mix entertainment and food service? Having a chef 'on show' cooking, carving or creating on the spot is a great way to engage your guests and will likely be one of the top 2019 catering and event trends. Food stations will also continue to trend this year – as corporate and private event clients have definitely discovered the joy that comes from more casual style dining options.
Flavours of the Moment
Pacific Rim cuisine! Think Pacific Island food created with Asian cooking techniques. This delicious fusion of East meets West uses healthy cooking methods like grilling, and a diverse range of exotic and colourful ingredients. Our tip? It'll feature heavily on function menus this year. Likewise, the robust flavours and bold spices (such as chipotle) of South American cuisine will be popular menu options. Heart-warming Greek and Mediterranean flavours will also make a comeback this year.
Grab and Go Options
As conferences continue to be less formal and more interactive, corporate catering menus need to be easy to eat for busy delegates on the go. Corporate event clients' thirst for healthy options will continue to grow, and be one of our top 2019 catering and event trends – and we have adapted our menus to include a more diverse range of clean eating choices, 'good fats' and plant-based proteins.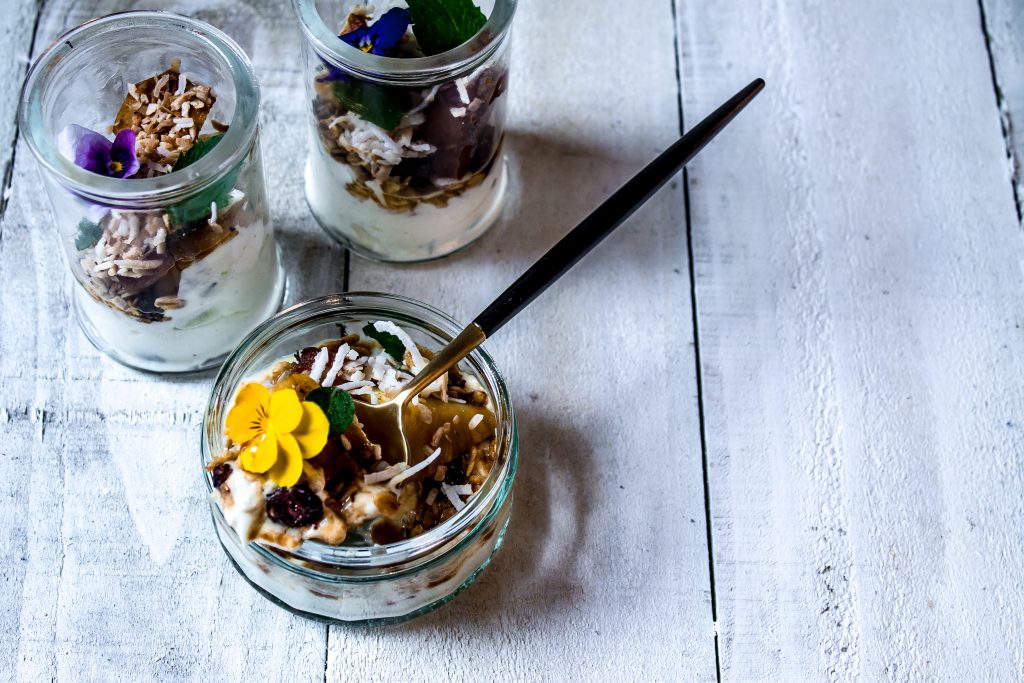 Fermented Foods
The fermented food craze will continue into 2019 with kimchi, sauerkraut and kombucha set to be menu favourites throughout the year. Fermented foods are proven to foster the growth of probiotics in the stomach and Australians are obsessing over this healthy foodie trend.
Themes
Everyone loves a good party theme, don't they? Theming up catering, as well as the event space itself, will be a hit with event guests this year during 2019. After all, everyone's all about those 'Instagrammable moments' to engage with guests and audiences after an event as well as during them. From street food stations to unique conference tea breaks, adding a theme to your catering is a fun way to get your guests talking.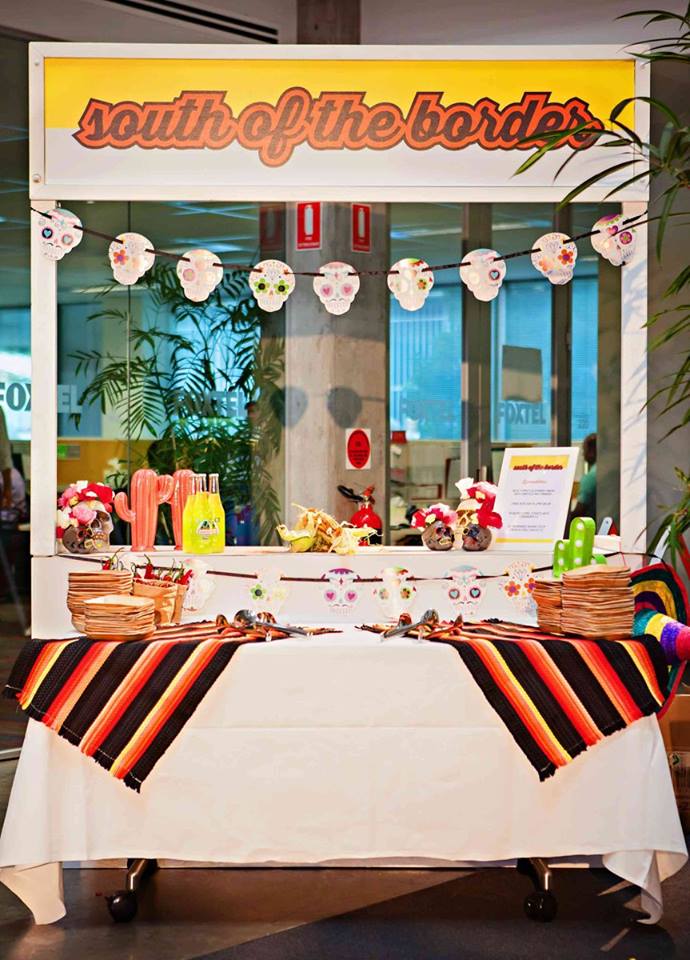 Steer clear! Here's what's not
Unfriendly Packaging
Excessive plastic packaging or packaging that is not biodegradable are big event NO NOs for 2019! We think that's a given, but it's worth saying explicitly. Guests are incredibly environmentally conscious, and appreciate the smaller details.
Formal Dining
More and more, our event clients are moving away from formal style dining. More casual options such as shared platters, buffets and cocktail parties will be popular service styles this year. In fact, we've noted a real decline in formalities at both corporate events and weddings (traditionally favouring sit-down events). Many couples this year are choosing to break with tradition and ditch the 'cutting of the cake', first dance and even speeches.
Brought-in Foods
What does that refer to? Mass-produced, supermarket quality, bland food. Essential Catering & Events proudly handcraft their menus – and doing just that is more important than ever as event guest's appetite for handmade and high-quality, nutritious food continues to increase.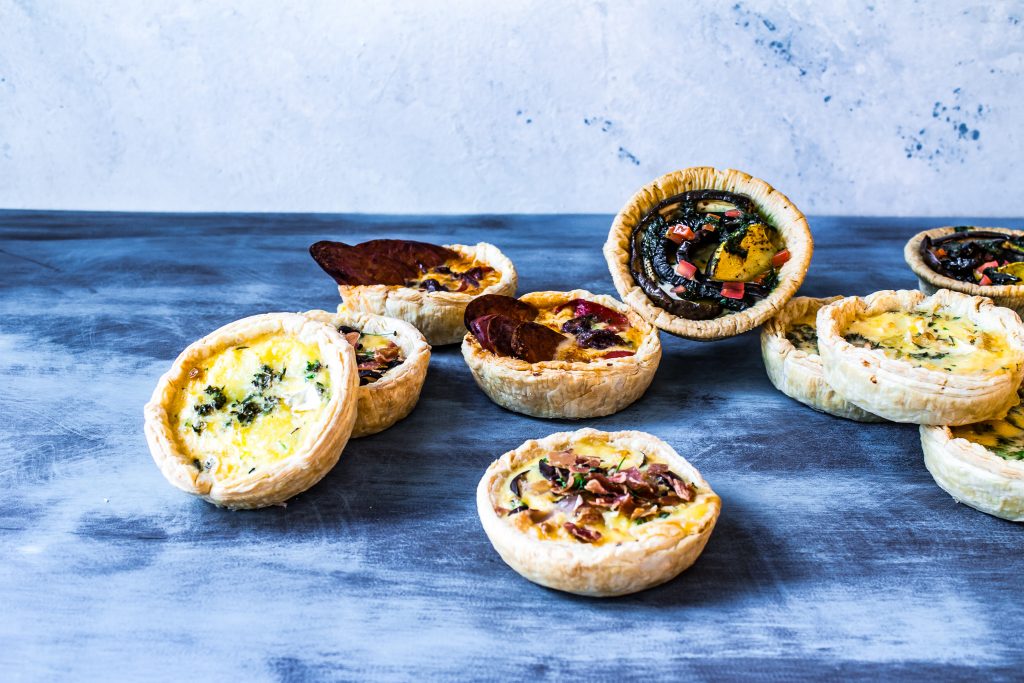 Donut Walls
Donut Walls were a fun party favourite last year, but we have a suspicion that we won't be seeing it too much in 2019. It's on to the next big, fun, photo-friendly craze!  
Formal or fun? Essential Catering & Events tailored menu choices help create the perfect mood for your event. Contact your party professionals today.