How did you celebrate your third birthday? Chances are it didn't feature cocktails, gourmet food stations, fireworks and a blistering DJ set from musical legend Boy George – which is exactly the list of ingredients that came together at the third birthday bash of Melbourne nightlife favourite Ms Collins.
You know what though? Today the team behind the party share their must dos for event planners – to ensure your next function is just as memorable and spectacular (or, almost).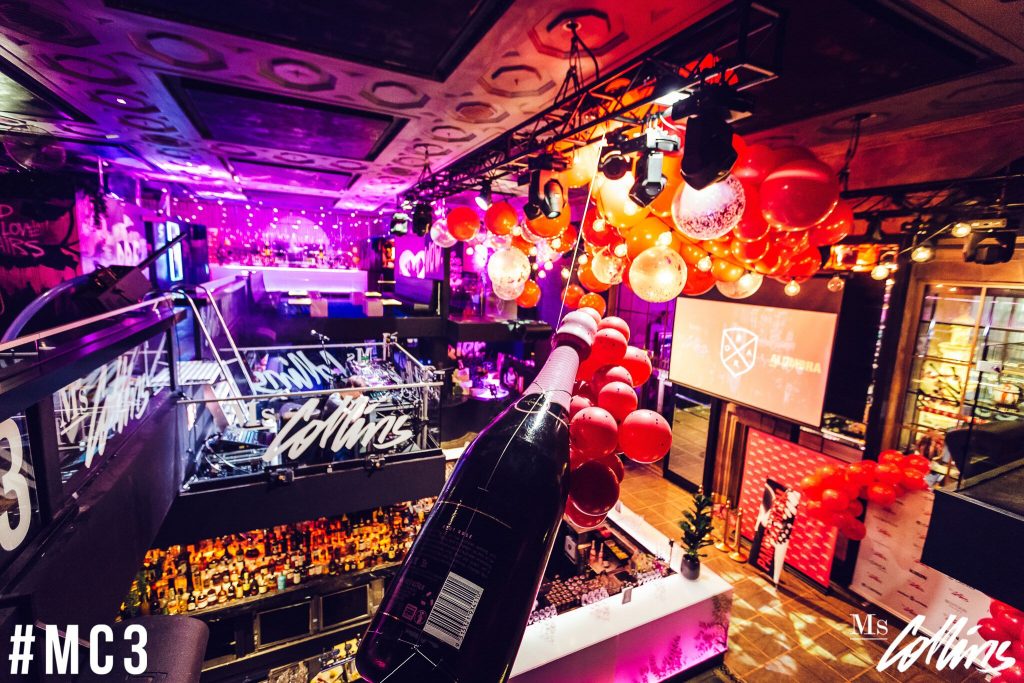 Arriving (and after having passed the 'pink carpet'), guests were greeted with a lavish setting – even more so than the regular night out at the sprawling multi-level bar, restaurant and club. Whiskey bar to the right, huge balloons and a giant inflatable Chandon bottle above, it was immediately clear that it was going to be a big night.
The ground floor was all photographers and an antipasto food station for guests to take their fill of gourmet items, along with sliders, canapés and free-flowing Chandon rosé. The light-up bar, the balloons overhead and the Ms Collins signature aesthetic – all pinks, black and graffiti – meant there was plenty to take in. And that was before one even explored the whiskey bar, complete with expert advice behind the bar matching each variety to a different food item – chocolate, honeycomb, coffee, and nuts.
And upstairs? A sumptuous seafood food station and another couple of bars. Chatting to Event Logistics Manager at Roar Projects (the team behind events at Ms Collins and sister venue Alumbra) Nellie Baines-Misirlisoy, she explains that an event like this is begins in part with a creative concept, and is also informed by the inspiration that comes from the night's performer or artist. In this case? Musical legend Boy George.
"Showcasing our menu of canapés, dynamic food stations and premium beverage is integral in setting the tone for a fantastic event. Since our inception in 2014, we've worked with some amazing celebrity chefs, including Jacques Reymond, Paul Wilson, Riccardo Momesso and most recently Daniel Wilson. During our planning we consider all of the intricate details when it comes to food and beverage, from the garnish on a cocktail to creative food stations. Presentation is key."
Combine a high profile guest with the pressure of showcasing the venue at its very best, and it becomes a mammoth task.
"We feel Boy George is a true representation of the Ms Collins persona. It's always great working with celebrity artists and high-profile personalities – it can involve a lot of fine detail. We're always up for a challenge!"
And as one can imagine, having a musical icon in attendance certainly levelled up the celebration – and the dance floor. Perhaps now known just as much for his reputation as a DJ as his string of Culture Club hits in the 1980s, Boy George provided by far the best dance floor vibes of the night. In fact, you'd be forgiven for failing to scamper into the photo booths upstairs or spot Molly Meldrum in the crowd for all of the excellent tunes. By all accounts: very lit. Especially by the time fireworks burst from the DJ booth and confetti fell in clouds from the ceiling.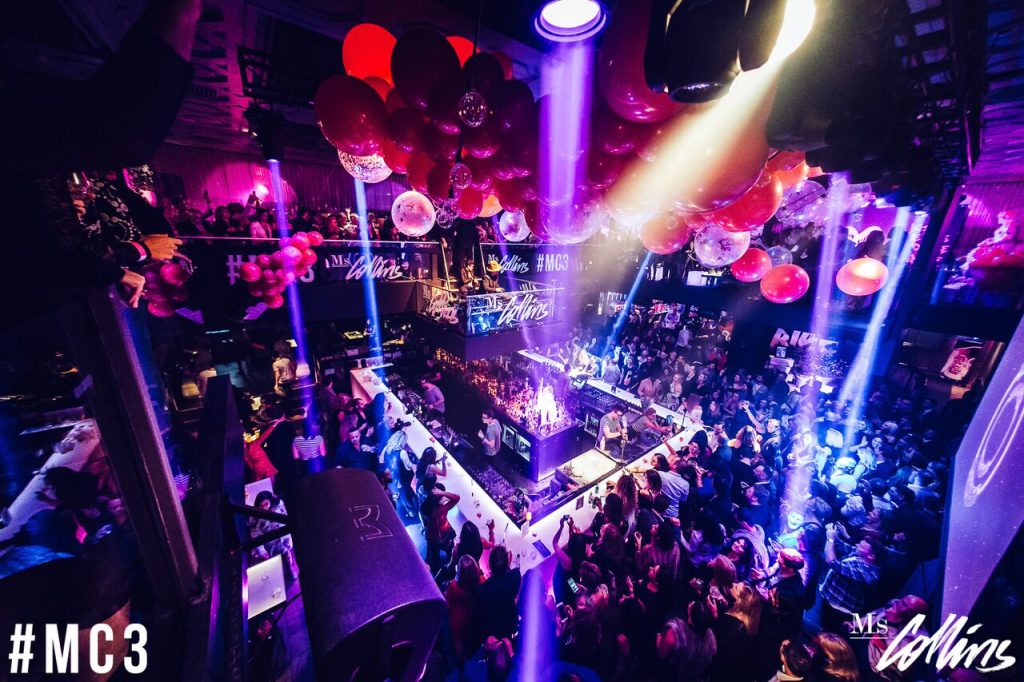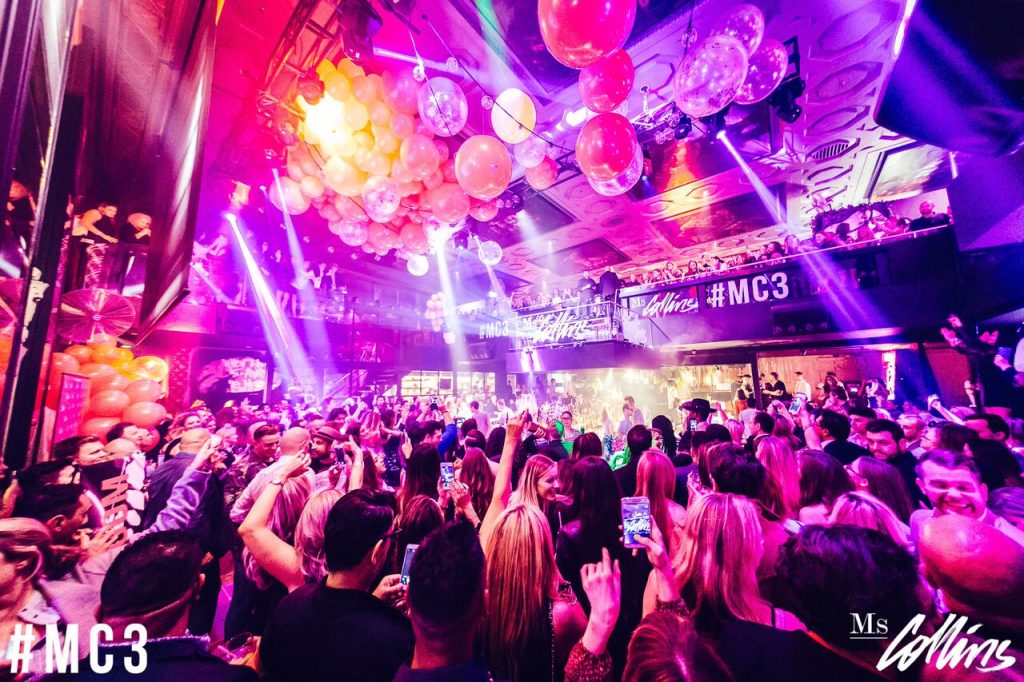 It'll come as little to no surprise then, to hear that Ms Collins is a spectacular function venue, specialising in bespoke VIP celebrations and corporate events – launch parties, end of year soirées and exclusive celebrations. In fact, they've collaborated with Yves Saint Laurent, Alannah Hill, Fox FM and TAG Heuer in the past.
In the lead-up to the crazy-busy Christmas party / end of year celebration season (seriously though, dates are already being locked in), the team have a few pieces of top advice – and believe us, they know a thing or two about planning lavish events under pressure.
First, begin planning early and have a budget in mind. Knowing your budget and starting to put the event together early means you'll be able to create a solid timeline of deliverables. Know when each element of the event should be locked in.
Shortlist your venue wish list – what matters to your guests? Is it location, music and entertainment, food and beverage offerings?
Arrange a site inspection with your preferred venues, to experience the atmosphere (and perhaps even see them in action during service or an event).
Communicate your goals clearly with the venue so they can tailor the perfect event for your needs – and your clients.
Focus on those key steps, and you'll be able to sit back and relax on the night (even if your birthday lacks superstar guests and DJs when compared to this luxurious club). As the Roar Projects team says, "It's so rewarding to see an event concept come to life. Our only focus during any event is to ensure it's delivered smoothly and that guests are enjoying themselves!"
And if you don't have an end of year celebration, launch party or milestone ahead – that's okay. You can just sit tight until the next Ms Collins birthday bash and hope you're lucky enough to score an invite.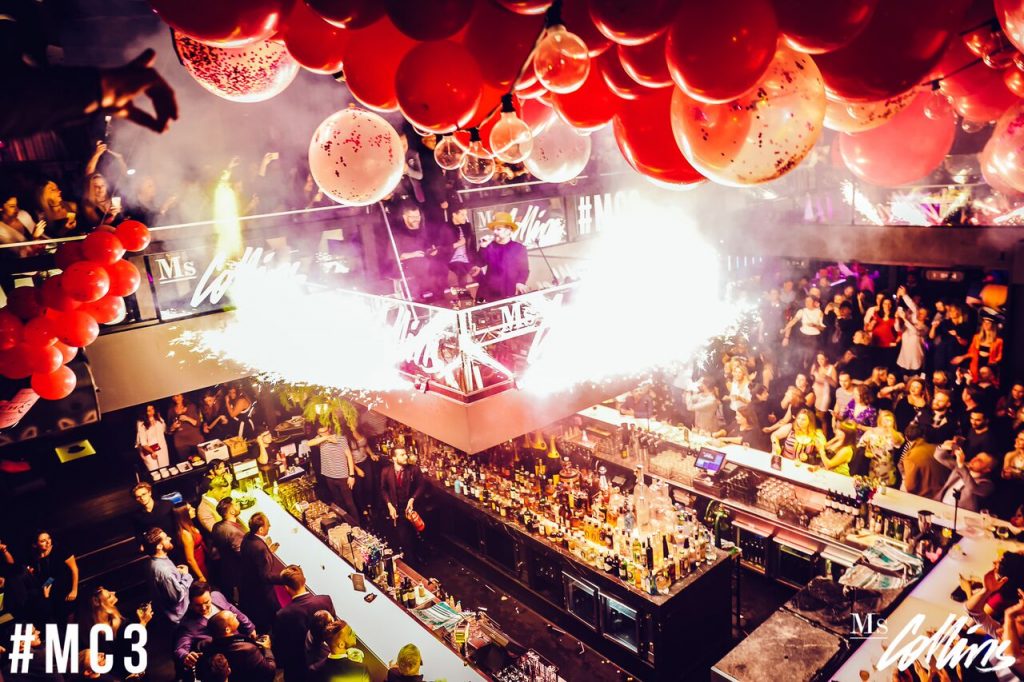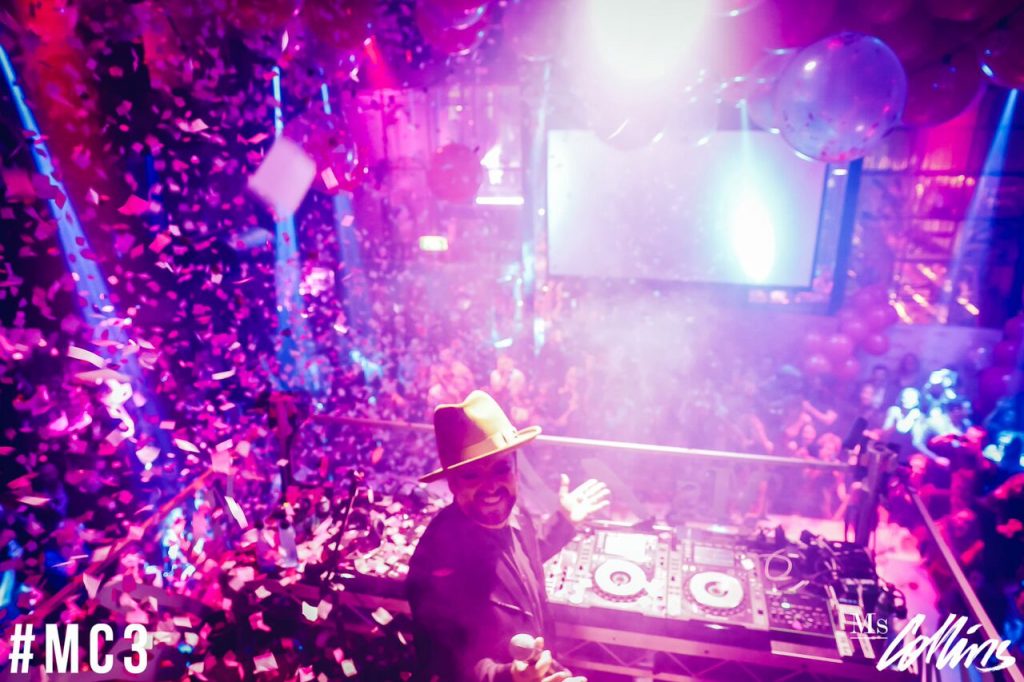 Looking for an event venue to hire?
VenueNow has you covered with over 2,000 venues across Australia ranging from large event spaces to small meeting rooms. Find your perfect venue for hire faster than anywhere else.
Call our support team on
1300 647 488 during business hours
AEST or chat online.
© Copyright VenueNow 2020 | SPARE GROUP PTY LTD | ABN 22 607 830 302