DDP. What do you think that means? Daily donut portions? Dietaries and drink preferences? Dangerous driving permits? In the world of events, there are words, terms and abbreviations that leave nothing but a trail of confused head-scratching in their wake. Which is why we built a glossary of event terms. Check it out below.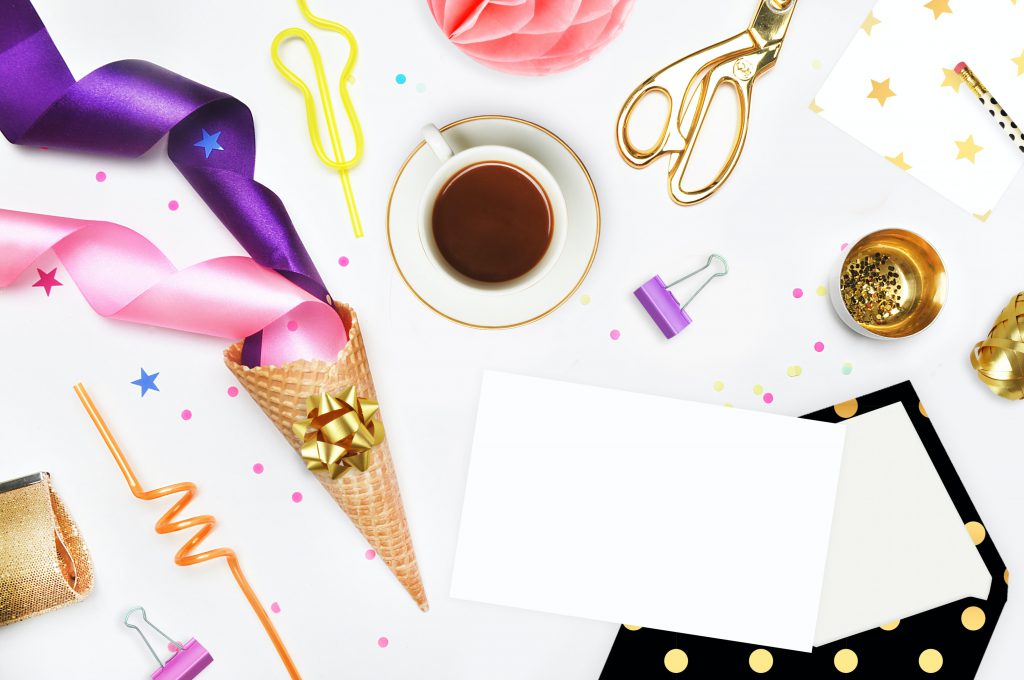 Here's a table of contents to help you find terms fast:
AGM
A/T
AV
Banquet
Breakout rooms
Brief
Bump in/out
Cabaret
Cakeage
Capacity
Day delegate package (DDP)
Dietaries
Event order
Famil
Force Majeure Clause
GST
Half-day
Horseshoe seating
In-house
Incidentals
Kabuki drop
Lapel mic/lavalier mic/lav mic
M/T
MICE
Networking event
Offiste
Pax
PCO
Plenary
Preferred supplier
Proposal
Request for proposal (RFP)
Residential conference
Showcase
Site visit/inspection
Tiered seating
Tentative hold
Town hall meeting
U-shape
Video link
Workshop
AGM
AGM stands for annual general meeting – one of the largest events on any publicly-listed company's calendar. The Annual General Meeting often involves the director(s) of the company presenting an annual report of past and projected outcomes to a room full of shareholders. This usually happens sometime after the end of the financial year and before Christmas. AGMs are typically held in large, auditorium-style spaces or venues, and require AV as well as refreshments.
Find a venue for your next AGM with VenueNow
A/T
A as in afternoon and T as in tea time. A/T is simply an abbreviation for afternoon tea. It's mostly used for conferences and can be found on most daytime event schedules. 
AV
AV stands for audio visual. It's a big umbrella, encompassing everything from data projectors, to screens and microphones. The vast majority of venues will not include AV for free, as they often source their AV equipment from a third party. Make sure to ask about AV in your first enquiry so you have an accurate quote.
Better yet, let us gather the quotes for you. Submit an event brief and we'll build a personalised shortlist of venues for you, for free.
Banquet
When looking at a space plan, if 'banquet' capacity is listed, this simply pertains to how many people can be seated at group tables in the venue for a sit-down style event.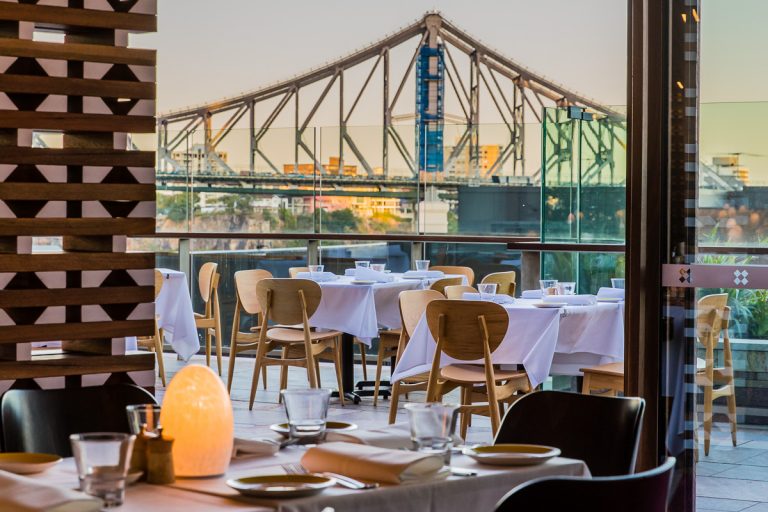 Breakout rooms
Breakout rooms are spaces that allow parts of a bigger group, perhaps at a conference, to engage in a separate activation or socialise.
Brief
When sourcing a venue, creating a brief is a really efficient way to clearly communicate what you want for your event, when you want it, and how much you're willing to spend.
Read our tips for the perfect event brief!
Bump in/out
Venues, especially large-scale venues, can give you a bump in/out time. A bump-in time is the earliest time you can have access to the venue and start setting up for your event. Bump-out time is the deadline by which your event and all equipment needs to be packed up and out.
Cabaret
Hosting a conference or seminar? Chances are you're going to want a cabaret setup. We're not talking top hats and jazz. Rather, a cabaret setup means guests are seated around one side of the table, with the open side facing a screen or stage.
Cakeage
Corkage is for wine, cakeage is for cake. This concept is growing to be a standard in all venues that offer in-house catering. Cakeage can be charged either by cake, or by head.
Capacity
This is the number of people that will comfortably fit in your preferred venue or space. It's one of the most important pieces of information a venue needs to disclose. You don't want too many or too few people at your event. Like Goldilocks, it needs to be just right. And with each event brings its own capacity needs.
Day delegate Package (DDP)
A delegate is a conference or meeting participant. A day delegate package, or DDP, is a specific package that's often displayed as a per-person cost, designed for conferences and meetings. DDPs can include things like pens, paper, water, mints, morning and/or afternoon refreshments, or luncheon. The price and inclusion of DDPs varies between venues.
How much will your event cost?
Calculate your event cost in under 5 minutes
Dietaries
Dietaries are pretty straight forward; they refer to the special meals you'll need in your menu. It's not just vegetarian (V) and gluten-free (GF) any more. There's vegan (VG), dairy-free (DF), wheat-free (WF), paleo (P) and pescatarian (Pesc).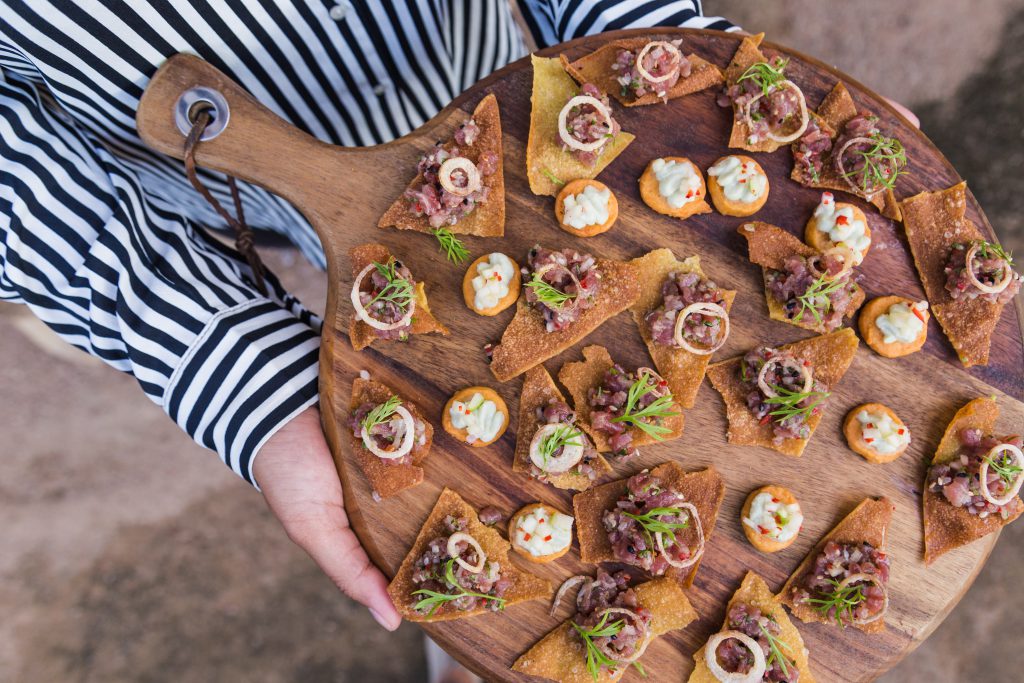 Event order
An event order is an itemised, priced document that lays out all the details and purchases from your upcoming event.
Famil
Famil is short for familiarisation. In the events industry, venues can sometimes host a 'famil'. They are usually private, and involve the venue inviting a small group of current or potential clients to experience the property. It is a chance for the venue to demonstrate how they can host an event.
Force Majeure Clause
A standard part of any contract, a force majeure clause relieves the venue from any liability in the case of unforeseen circumstances. For example – if the venue suffers water damage from a storm the day before your event, this clause protects them from litigation.
GST
Everyone knows what GST is, the goods and services tax which, in Australia, adds 10% to your purchase. In the world of events, GST can often not be included in the final quote. So, if your quote says +GST, make sure you add 10% to the quote.
Half-day
In relation to meetings or conferences, half-day is a meeting, seminar or workshop that takes up only the morning or afternoon. Most conference and meeting venues offer a half-day rate or package, rather than just charging per hour.
Horseshoe seating
Horseshoe seating, also referred to as 'u-shape' is a seating layout where tables and seats are arranged in a horseshoe shape, with one end open. Usually used in a meeting or conference-style setup.
In-house
When a venue says they have 'in-house AV techs' or 'in-house catering', this means these things are part of their business, and there's no need to seek an external supplier.
Incidentals
Most venues will require you to pay for your upcoming event before the event date. If you incur any additional costs during your event, such as extra alcohol on the bar, or a last minute addition, this can be referred to as an 'incidental'. Incidentals will need to be paid when the event has passed and the account is settled.
Kabuki drop
This is when a large sheet or curtain is dropped to reveal a special surprise – a feature you're often likely to see at a product launch or similar event.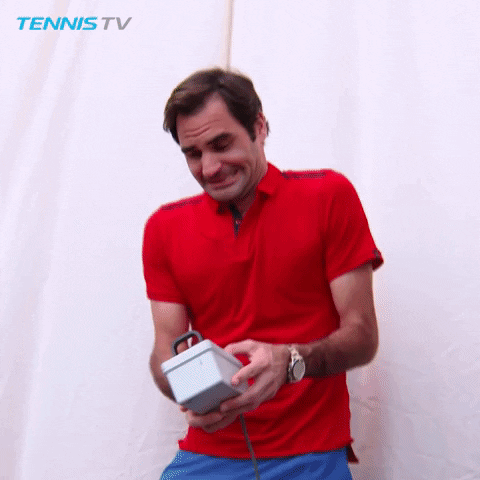 Lapel mic/lavalier mic/lav mic
A small microphone that sticks to your body or clothing. Allows hands-free action from the performer/speaker. 
M/T
Morning tea time! Much like afternoon tea, this is a staple of conference menus.
MICE
It stands for Meetings, Incentives, Conferences and Exhibitions. You'll often see this abbreviation at trade shows, or in the email signature of someone you may be speaking with from a venue if your event is more corporate in nature.
Networking event
Typically hosted by an organisation, business or group, networking events are often a cocktail-style reception that encourage members from a similar industry to mingle and connect.
Offsite
One of our event types is an 'offsite'. This pertains to a group of professionals attending a meeting, workshop or seminar at an external venue, separate to their office.
Pax
Pax is just shorthand for 'capacity'. It's used in the hospitality industry often and denotes the number of people that a space can fit.
PCO
A professional conference organiser is someone who is hired to organise, run and manage a large scale conference or seminar.
Plenary
A plenary space/session is where all members of a conference or event will be in attendance at once, often followed by smaller breakout sessions.
Preferred supplier
This is a list of suppliers a venue may prefer to work with. Venues will often present event planners with a list of preferred suppliers, depending on what they're planning on purchasing for their event. For some venues, this list can be quite strict, in that the venue will not allow third-party suppliers or services not on the list to work in their venue.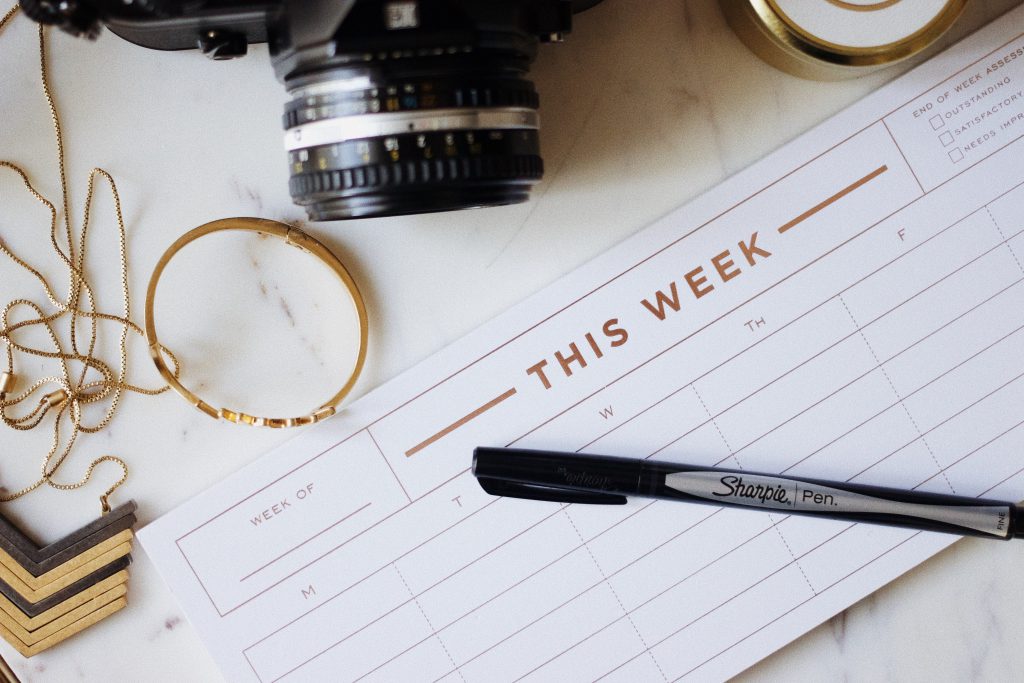 Proposal
A proposal from a venue offers the client a breakdown of the different options available to them for their event, including pricing. Clients can receive multiple proposals from the same venue, depending on how many additional requests are made.
Request For Proposal (RFP)
A client, or service agent acting on behalf of a client, will send an RFP to a venue, asking for their pricing, availability and packages.
Residential conference
This is a multi-day conference that requires accommodation for its delegates, often in the same venue where the conference is held, such as a hotel.
Showcase
A showcase is held by the venue, usually once a year, displaying to event bookers and industry professionals what the venue can offer. It's an opportunity for the venue to showcase their new menus, beverages, entertainment and updated interiors.
Site visit/inspection
When an event planner has found a venue they think will suit their event, they can arrange for a site visit. It involves going to the venue and meeting with the functions manager to discuss and plan how their event will look in the space.
Tiered seating
Also sometimes referred to as 'raked seating', this is a common auditorium/forum style of seating where each row ascends higher than the previous, front to back.
Tentative hold
If you've enquired with a venue and expressed strong interest in booking your event, a venue can place a tentative hold on the space/venue for your preferred date, for a specified number of days. Make sure you pay the deposit before this date. The venue can still accept other enquiries for this date, but they will let you know if another party is interested.
Town hall meeting
A common term that pertains to a business or organisation holding an open-forum style meeting with employees or stakeholders. Leaders/management will address the audience, who will be able to directly raise issues in the meeting.
U-shape
A style of seating with one end of the table open, creating a U-shape. Also see Horseshoe seating above.
Video link
For meetings, seminars or conferences, some venues will have the capability to set up a large scale video link, where the audience/speakers can interact with other people remotely via screens.
Workshop
A corporate event type which is usually more interactive and one-on-one than a conference. Its purpose can be for teaching or brainstorming new ideas.
So there you have it. Hopefully this glossary of event terms has rendered you a little less lost. Do you now need help actually planning your event?  We can help with that too >>
Looking for the perfect venue?
VenueNow has you covered with over 2,000 venues across Australia ranging from large event spaces to small meeting rooms.
Follow us on social media to stay up to date with the latest news
Call our support team on
1300 647 488 during business hours
AEST or chat online.
© Copyright VenueNow 2020 | SPARE GROUP PTY LTD | ABN 22 607 830 302