A feathered dancer, sitting in a giant martini glass on the street. A royal beauty in the foyer, dress made out of sparkling-filled flutes, chandelier overhead. And a marble bar, laden with bespoke colourful cocktails. It was an opulent scene, and perfectly suited to the grand re-opening of cocktail bar, State of Grace.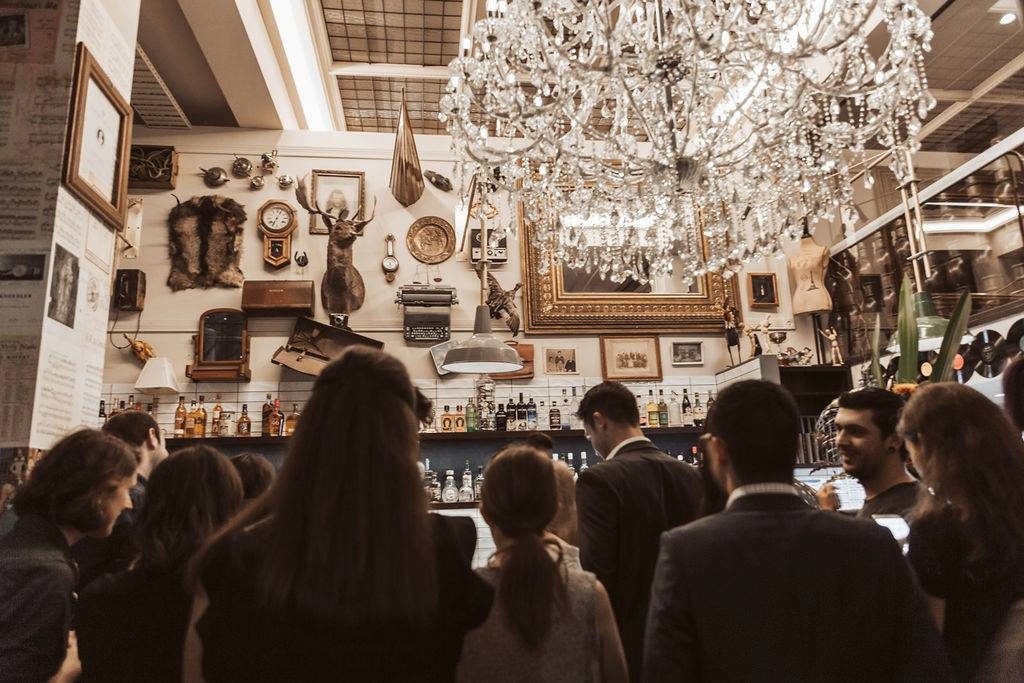 After closing their Collins Street doors in 2017 to make way for a major redevelopment of the site, the team went looking for a new home. And within a grand manor on King Street, they set up shop.
Plucking a flute of bubbly from the girl in the dress, we are able to take our surrounds in. Immediately to the front, the grand windows let the light flood in. The tree-lined street also makes for a pretty backdrop.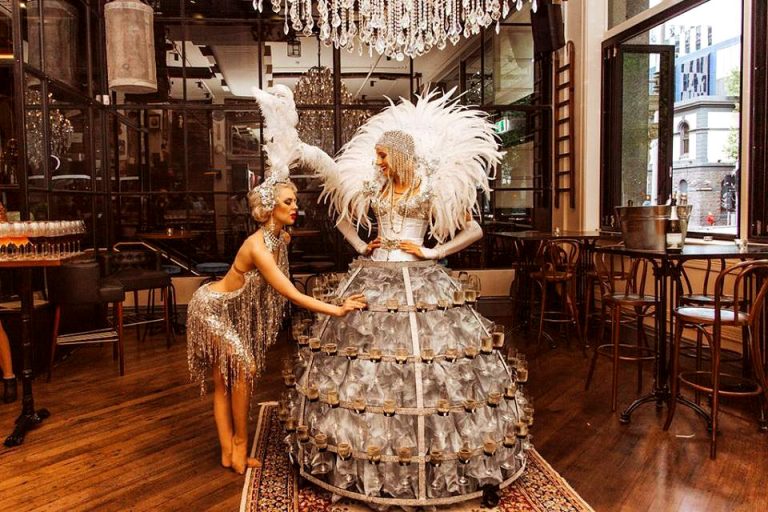 It is the details, features and little additions make State of Grace. Across the walls, old fashioned photographs, drawings, sporting equipment and mirrors instil a sense of old world charm. Think The Great Gatsby meets Edwardian hunting manor. Passing the marble bar, a team of mixologists are efficiently creating four different signature cocktails. Each blends the old with the new, like the Saving Grace, a salted caramel twist on the espresso martini. Balancing sweet and strong, it was sinfully easy to drink. Likewise the Little Hell, with gin and Campari being brought together and finished with an aromatic sprig of rosemary.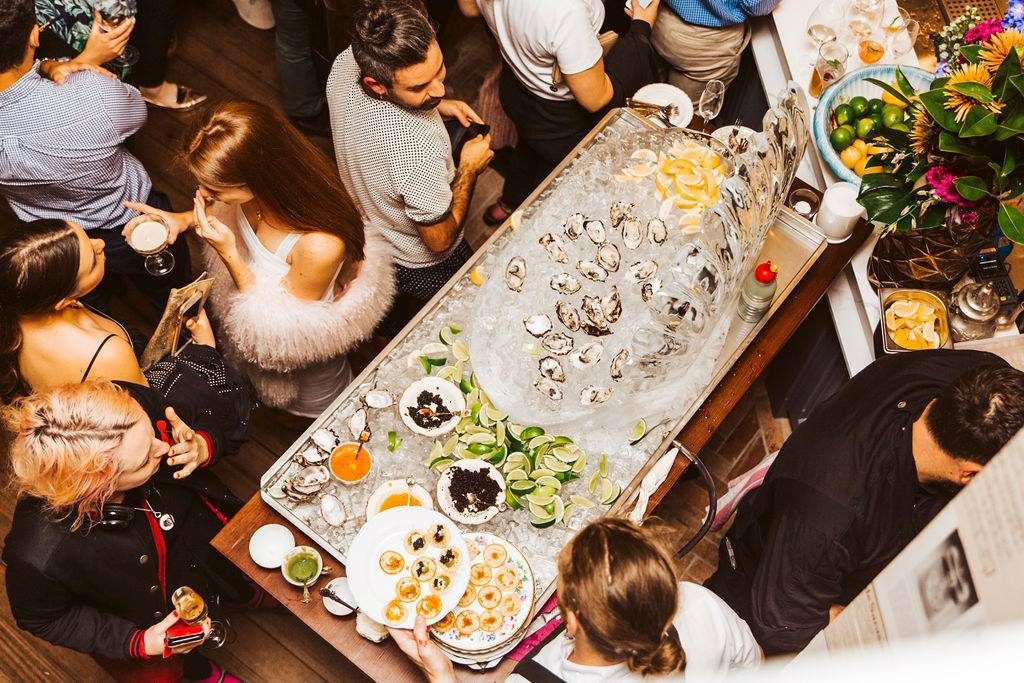 Drinks in hand, each pair circulated around the venue, taking it all in. The upstairs dining mezzanine offered an expansive view of the whole venue, dazzling chandelier dangling above the crowd. With mismatched antique-inspired crockery and more period details in the space, it is the ideal place for a casual lunch or dinner.
The food on offer at State of Grace is comfort food with class. Canapés of chicken liver pate on mini Melba toasts, mini Reuben bagels and goats cheese vol au vents proved popular. Sweet drink in hand, deliciously savoury and salty snack in the other, the hum around the venue was buzzing.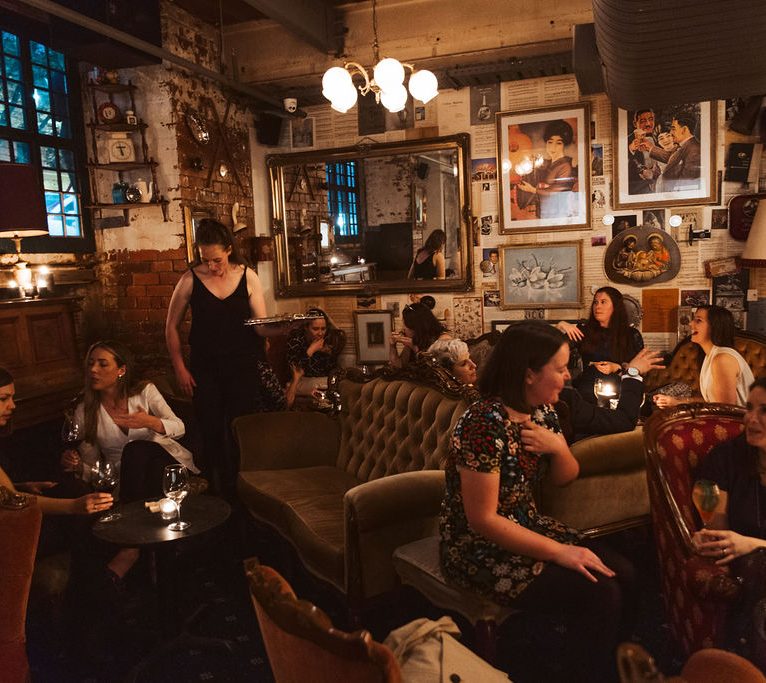 Passing through the mini library, filled with actual, hardbound classics, you uncover a somewhat secret passage. Downstairs, by the cellar is a separate events space, complete with private bar and amenities. Candlelit and romantic, it is a space that invites its guests to sink into their surroundings, classic cocktail in hand.
With cocktails consumed and the tempo beginning to wind down, guests began to head back to reality. It was a night that promised opulence and elegance. State of Grace delivered on both fronts.
You'd better believe State of Grace is available for events, right in time for Christmas party season. Book now via VenueNow >>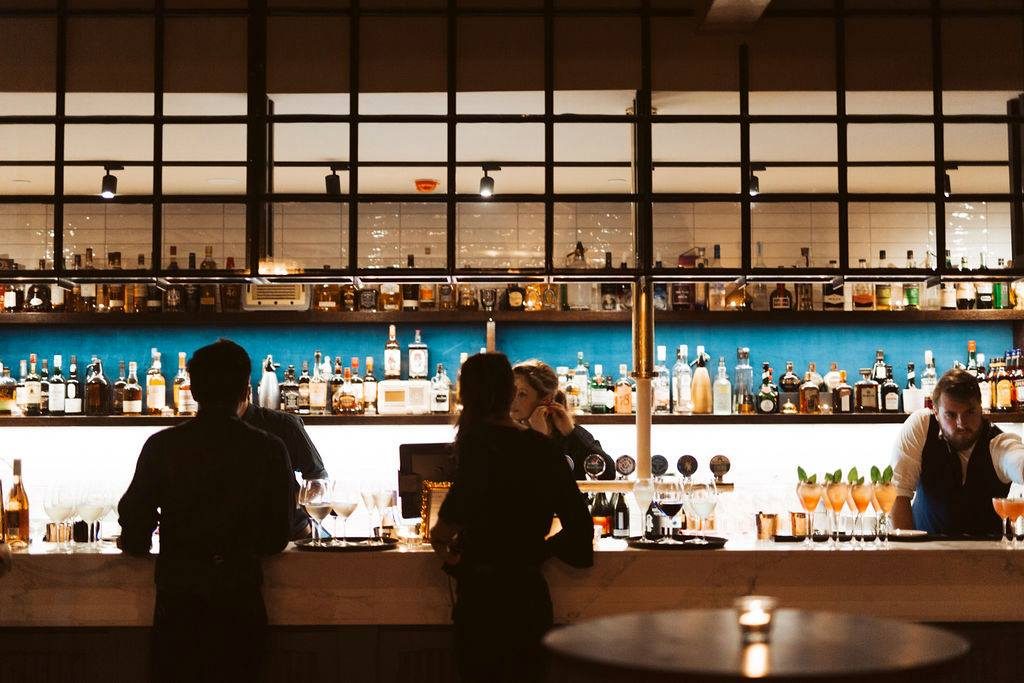 Looking for a venue to hire?
VenueNow has you covered with over 2,000 venues across Australia ranging from large event spaces to small meeting rooms. Find your perfect venue for hire faster than anywhere else.
Call our support team on
1300 647 488 during business hours
AEST or chat online.
© Copyright VenueNow 2020 | SPARE GROUP PTY LTD | ABN 22 607 830 302