The thrill of the rooftop bar or space – it's always in the arriving, the unveiling of a surprising setting after trekking up stairs or wandering down alleys or, in this case, traipsing through a Holiday Inn hotel.
We all love a undiscovered rooftop space, especially if we can proudly present it to friends or co-workers (or at least, humble brag about it). Your next hidden rooftop function space? Believe it or not, it's Holiday Inn Old Sydney. A picture-postcard view awaits, along with laid back vibes, BBQ packages and a spot that's popular with the end of year celebration crowd.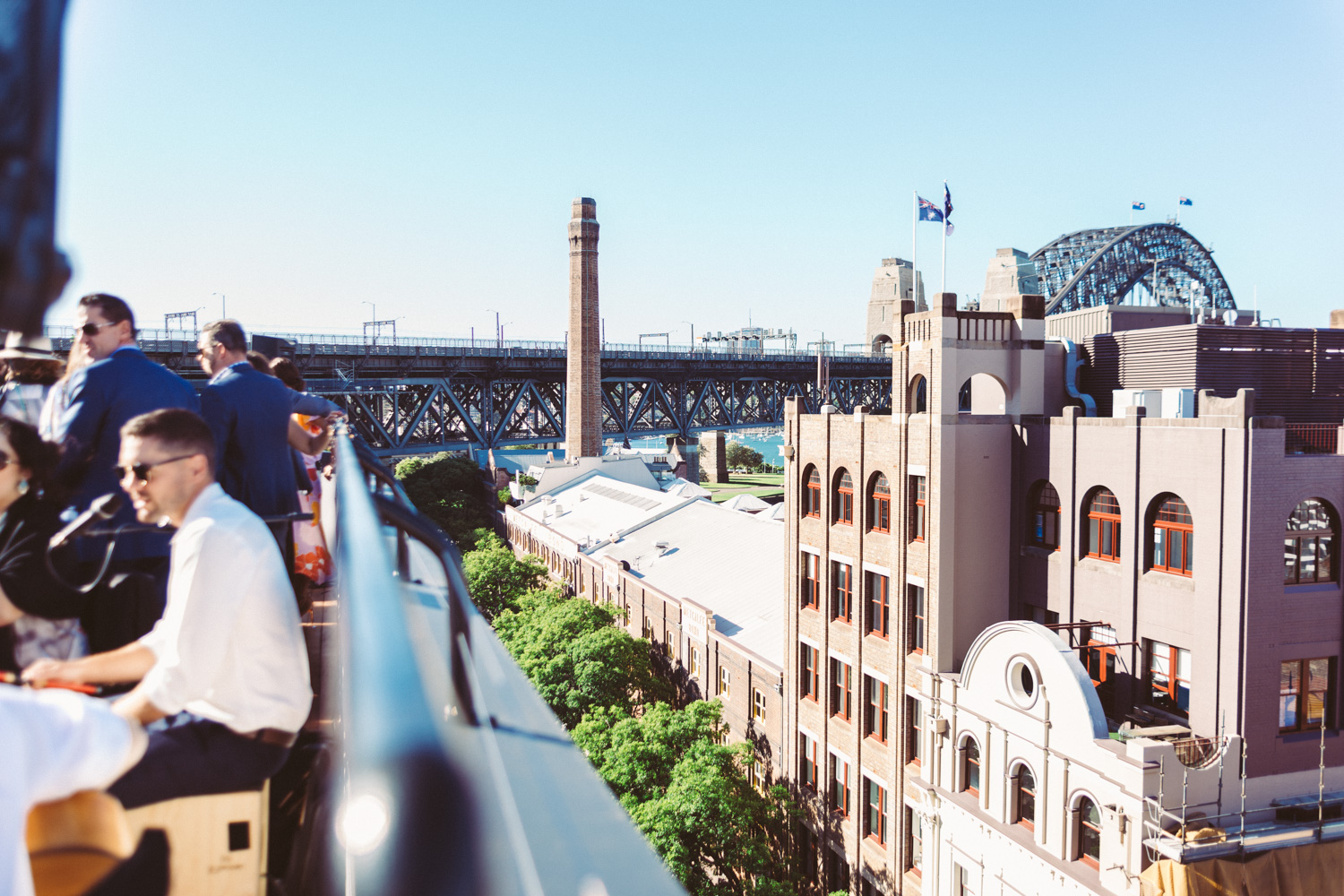 It may seem crazy for a rooftop overlooking the Opera House and Sydney Harbour, but until recently, Holiday Inn Old Sydney hadn't even been properly pushed as a space that could host functions. It really was a hidden treasure, according to Business Development Director Jenny Quinn.
"We're a heritage-listed building immersed in The Rocks, so we're not often recognised as a hotel with a rooftop space," says Quinn. "We really have been on a journey recently, driving awareness of the space."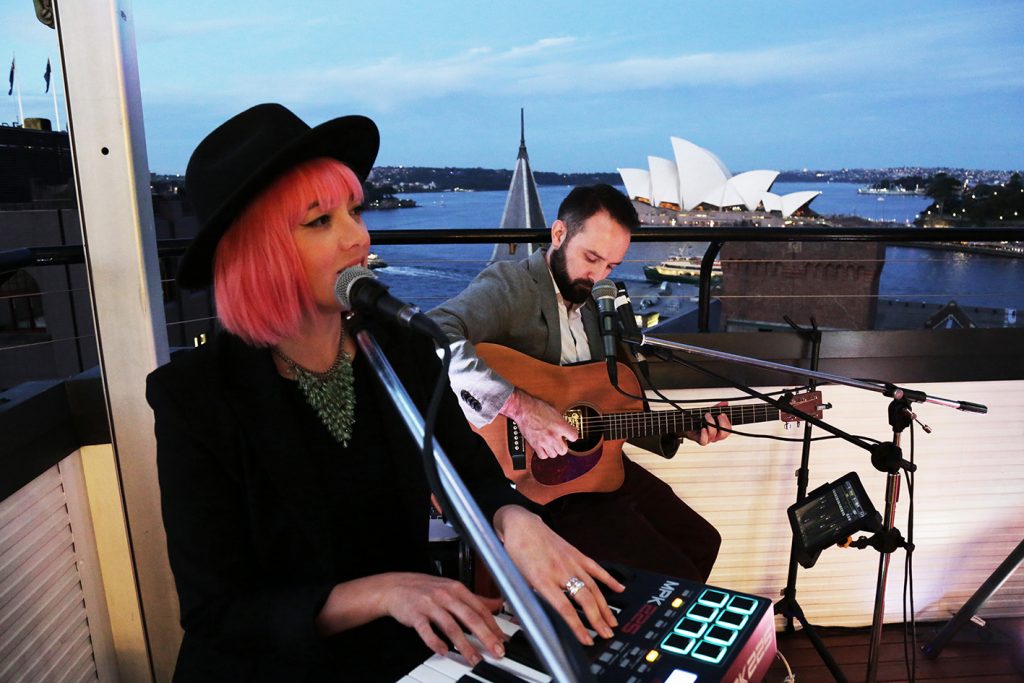 And so comes the dilemma. When you find a beautiful, still-somewhat-secret space, do you share it with everyone you know (thus killing the secrecy), or do you keep it for yourself? Holiday Inn Old Sydney is a venue that surprises and delights just about all clients it's presented to, both because it's a rooftop venue, and because they had no idea it was there.
Making the most of the summer sun, that ripped-from-a-postcard panoramic view and that evening breeze, Holiday Inn Old Sydney prides itself on a down to earth attitude to events, offering barbecue canapé packages, complete with a personal chef serving up quality eats straight from the barbie.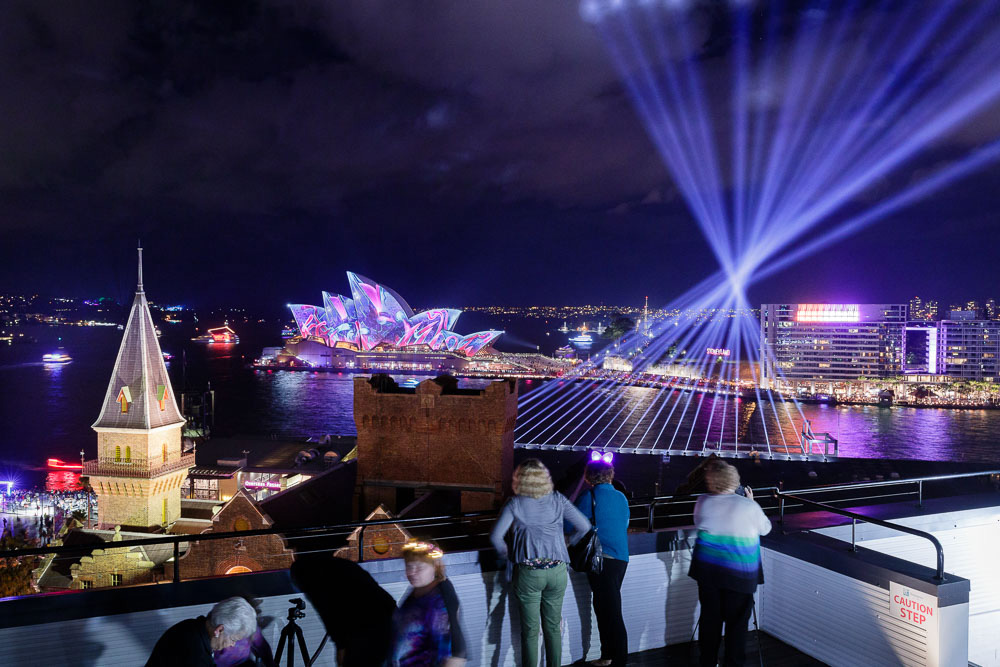 Those suddenly tasked with finding an end of year office party venue needn't feel the stress that might normally come with a last-minute organisational rampage. Holiday Inn Old Sydney has plenty of November dates available for events, along with a smattering of key December dates – – although our hot tip would be to move really fast at this point in the game.
End of year or Christmas party venue needed? One that needs sweeping views and relaxed vibes? 
Looking for an event venue to hire?
VenueNow has you covered with over 2,000 venues across Australia ranging from large event spaces to small meeting rooms. Find your perfect venue for hire faster than anywhere else.
Call our support team on
1300 647 488 during business hours
AEST or chat online.
© Copyright VenueNow 2022 | SPARE GROUP PTY LTD | ABN 22 607 830 302