It's Good Beer Week, Melbourne! Celebrate all things ale by heading along to a beer tasting, masterclass, or even liquid breakfast. There's heaps of events happening around Melbourne until May 21st - here's a shortlist of our top picks.
Buck's Boilermakers What's a boilermaker? Delicious, is what it is. It is a formidable teaming of Irish whiskey and beer. And what better spot to sample this classic pairing than Buck Mulligan's? The cute bar and bookshop in the hipster capital of Melbourne is hosting a night dedicated to boilermakers, with a special appearance by Gabe Barry from Brooklyn Brewers.
Buck Mulligan's Whiskey Bar
Northcote
Wednesday May 17, 7pm-late
$40
Beer for Breakfast?! What a wonderful and succinct title. As you may have guessed, Magic Mountain Saloon are taking the concept of 'hair of the dog' to a new and totally-OK-no-need-to-judge level. They're serving up Thai breakfast plates, either by themselves or as part of a five course set. Each dish is paired with one of Australia's finest Sours and Sessions.
Magic Mountain Saloon
CBD
Saturday 13-Sunday 21 May, 8am-12pm
Free entry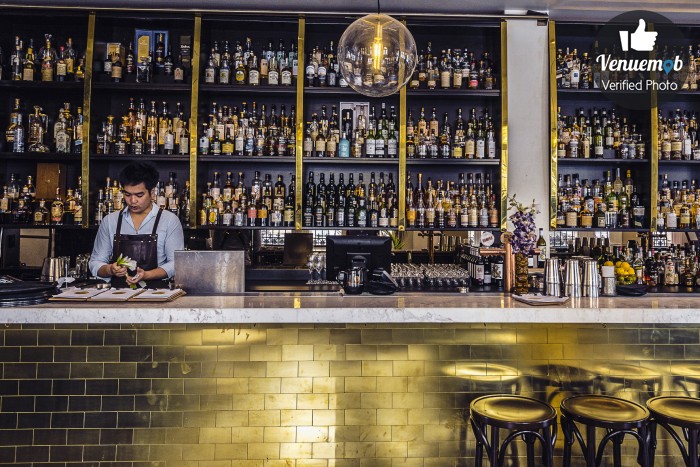 Brewed, Distilled and Poured Give a man a boilermaker, he enjoys a drink for a day. Teach him how to pair beer and whisky, and he's set for life. Rather than just sticking a drink in front of you, The Kilburn is offering a boilermaker matching masterclass, with canapés! Learn what to look for when pairing these two drops together. It's learning, the fun way.
The Kilburn
Hawthorn
Saturday 20 May, 6:30-8:30pm
$80
The Beer Ramen It's super common to see people in suits in Tokyo, perched on bar stools, bowl of ramen in front, tall glass of beer to the side. Shizuku Ramen are taking this concept one step further by cutting out the middleman and making beer the star of each dish. Expect beer foams, sauces and miso beer ramen. Moon Dog will be stopping by to supply the brews. All aboard the train to flavour country. It's a big country.
Shizuku Ramen
Abbotsford
Wednesday 17 May, 7pm-late
$85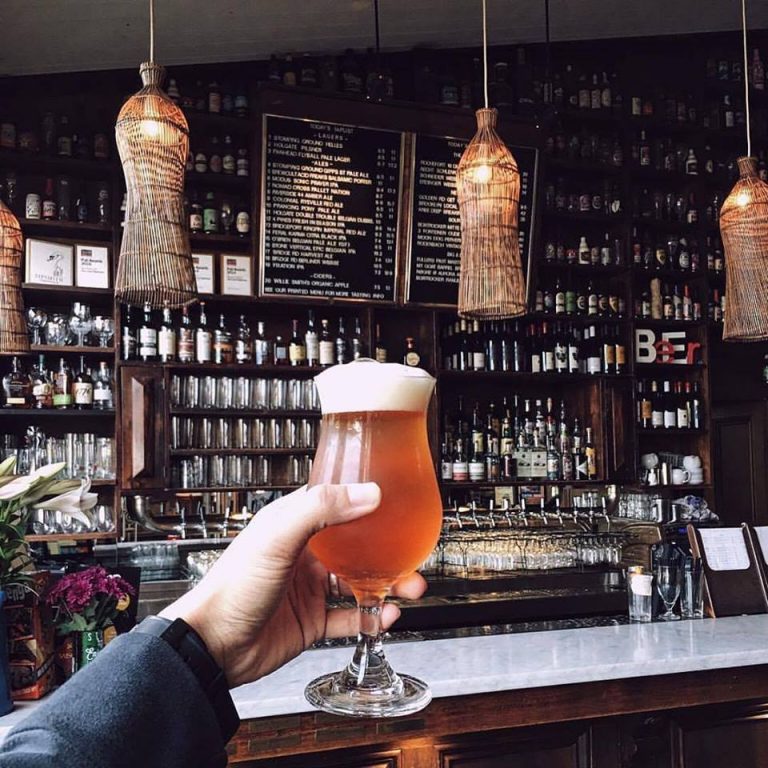 Brewers and Chewers This event is hosted by a guy whose nickname is Professor Pilsner. You really shouldn't need any more info than that to be convinced to go. This is a hot ticket event, which has sold out the last five years running. Brewers from the States, NZ and around Australia will converge on the Local Taphouse in St Kilda for a night of beer, snacks and speed dating. Yes, speed dating.
The Local Taphouse
Wednesday 17 May, 7pm-10pm
$90
Smudge Eats Menu Lunch Series If you're a discerning foodie, but a beer lover too, then the Smudge Eats' menu series will keep you busy for the next couple of weeks. Top notch restaurants from around Melbourne are offering a two course set lunch with a Mountain Goat beer for $40. This is a great option for those wanting to dip their spoon in the world of fine ($$$) dining without breaking the bank. Top picks include: Maha, Pastuso and The Mill House.
Various locations and dates
GABS Beer, Cider and Food Fest If you want to cram all the best bits of Good Beer Week into one day, then GABS is the best option for you. Hosted in the grand Royal Exhibition Building, more than 600 beers and 180 special festival brews will be poured for the thriving masses. Patrons can grab a paddle board, and chalk up their selection. Be aware, you need to use a festival currency card to make purchases.
GABS Beer, Cider and Food Fest
Royal Exhibition Building
Friday 19 May, day and night session
Saturday 20 May, day and night session
Sunday 21 May, day session
$40+
Looking for an event venue to hire?
VenueNow has you covered with over 2,000 venues across Australia ranging from large event spaces to small meeting rooms. Find your perfect venue for hire faster than anywhere else.
Call our support team on
1300 647 488 during business hours
AEST or chat online.
© Copyright VenueNow 2020 | SPARE GROUP PTY LTD | ABN 22 607 830 302