How do you create a truly memorable corporate event? An event that's unlike anything guests have seen or experienced before? By finding a venue that's both unique, beautiful and the top of their game.
Woodland House is known in Melbourne as a fine dining institution, awarded with every conceivable Australian culinary accolade. It is also a frequent host to exclusive executive dinners, lavish celebrations and impressive corporate events.
"A lot of our events come from repeat customers," says Woodland House Experience Manager, Nathan Gunn.  "In fact, many events have come from either word of mouth, or from guests who have attended an event in the past and been really impressed with how we approach event planning."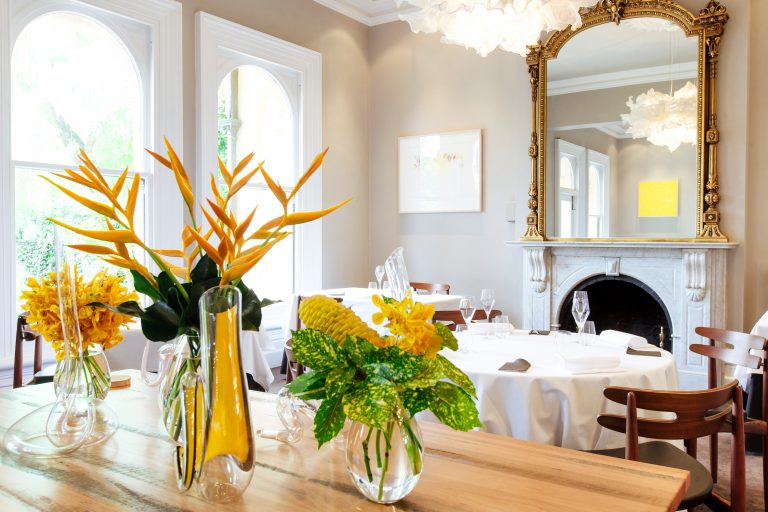 Upon entering Woodland House, you can imagine why. Even when empty, the venue is, quite simply, beautiful.
To the front of this double storey Victorian mansion is a courtyard with fountain centrepiece. A fountain which for past events has been filled with ice, studded with the hosts' favourite bottles of bubbly. The late-19th century mansion itself, identical to its next door neighbour, was the ultimate wedding gift from a doting father to his two daughters.

The manicured gardens form a lush backdrop for courtyard soirées, and a delightful outlook when seated inside. It is a perennially beautiful setting. In spring and summer, guests can enjoy the lush, sunny grounds, with the courtyard a popular choice for pre-function drinks. In autumn, the surrounding trees turning shades of blush. And in winter, the open fireplaces create a sense of hygge cosiness.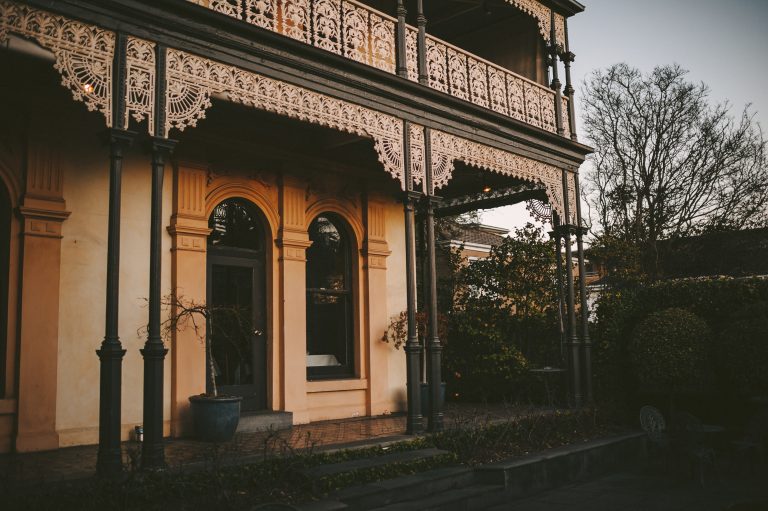 Inside, both upstairs and downstairs dining rooms are light, open and a melting pot of the historic and the modern. The Riedel room is all elegance, dark wood housing some of the finest wines and spirits you'll ever encounter.
"We often have corporate clients come and bring guests they're trying to really impress to close a deal. They book the Birch Room as it can be closed off for private lunches," says Nathan. "The beauty of these spaces is that even with being privately secure, it doesn't feel stuffy or shut in, so their guests can relax and enjoy the experience."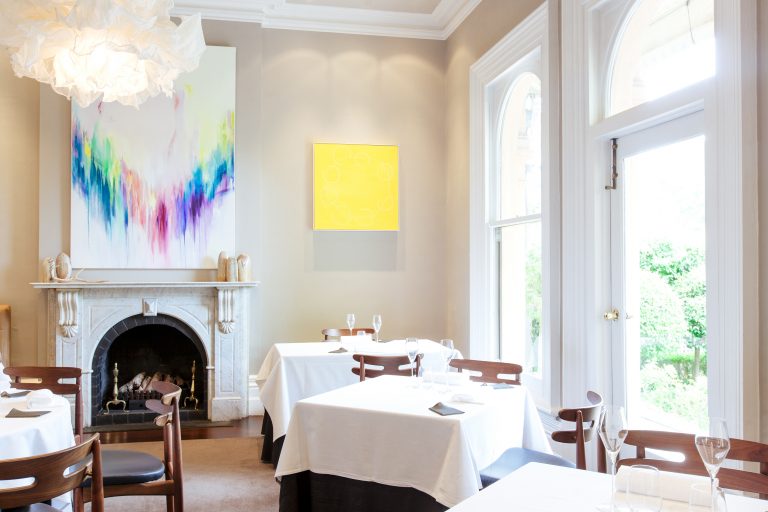 The overall experience is Woodland House's greatest strength.
From the moment guests enter the property, it is a treat for all the senses.
The house and gardens make for a beautiful setting for memorable events. The intoxicating aromas of fine ingredients being transformed into some delicious concoction greets you at the door. And what arrives on your plate is just as you would have hoped – a marriage of flavours, textures and colours designed to delight. The service is what cements the overall positive experience.
"We pride ourselves on our service. It's professional service that finds the balance between politely reserved and welcomingly familiar," says Nathan.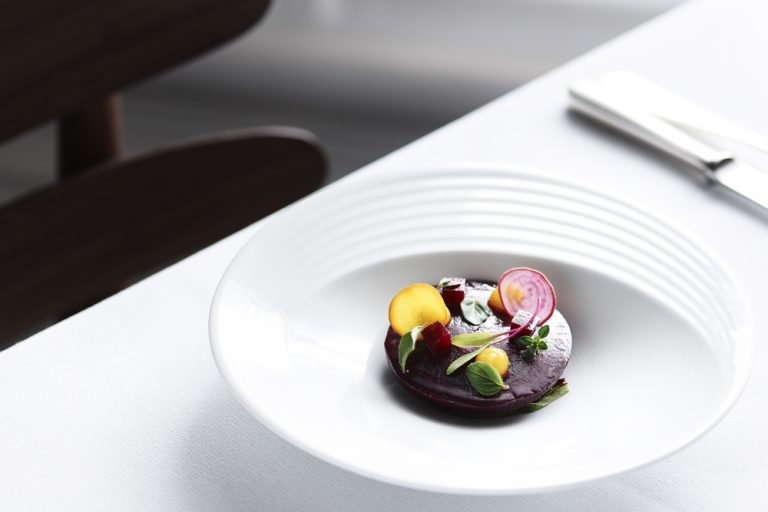 And when it comes to private events, this approach to service maximises interaction between guests.
"After all, guests are here to enjoy one another's company, not ours," says Nathan. "So, we will serve them to the highest standard, but without interrupting the natural, social flow of the event."
The level of service displayed by Woodland House is popular amongst corporate clients. When impressing guests is key, these events are often seen as an extension of the hosts' hospitality.
And while drawing corporate clients out of the CBD can be seen as a challenge, Nathan observes that Woodland House offers a unique setting unlike anything in the city.
"You will not get this type of experience anywhere in the CBD. Everyone loves coming to Woodland House, because it feels comfortable, like you're welcoming guests to your home."
A home, which just happens to be an immaculate, beautiful historic mansion with stunning gardens and outstanding food – a most unique combination.
Like what you see? Get in contact with the team at Woodland House to discuss your next event >>
Looking for an event venue to hire?
VenueNow has you covered with over 2,000 venues across Australia ranging from large event spaces to small meeting rooms. Find your perfect venue for hire faster than anywhere else.
Call our support team on
1300 647 488 during business hours
AEST or chat online.
© Copyright VenueNow 2020 | SPARE GROUP PTY LTD | ABN 22 607 830 302