Writing an event brief is the first step in a smooth and quick event planning process. From the budget, to the style and vibe – we show you what to include.
It's no secret – organising events ain't easy. It's a symphony of moving parts, (hopefully) coming together to create something amazing. The first step in this planning process is writing an event brief. It doesn't matter if your event is for 50 people, or 500 people, writing an event brief will allow you show your team, PCO or venue booking agent like VenueNow what you need, want and what you can afford. Researching and writing an event brief will save you time and a lot of stress.
There's no strict standard for writing an event brief. But a good event brief will cover all the necessary information to help your agent source and shortlist a number of venues. If you're planning a small social event, you probably won't need to go into too much detail beyond the who, what, when and how much. Social events are also more likely to have a degree of flexibility. For corporate events however, event briefs require a greater degree of detail. These briefs are likely to be seen and require approval from different internal department heads, and that's before you've sent the brief to your PCO or VenueNow venue booking agent.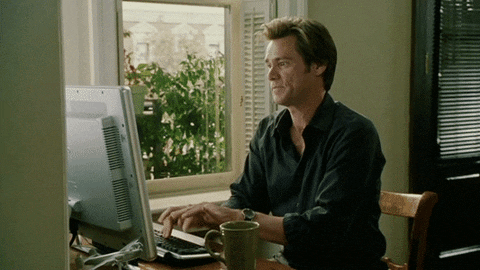 From top to bottom – writing an event brief

Who are you and what are you planning?
Writing an event brief that's clear, concise, and full of useful information will save you so much back and forth emailing, phone calls and time. The most important information must go at the top. This signals to the booking agent what your priorities are.
Start with your company name, the event type, and event name. The event name and type can serve to immediately eliminate certain venue types. For example, if you're planning Company X Christmas Party, the booking agent isn't going to suggest an auditorium for your event.
How many are coming and what's your budget?
Next, what's your budget? Is it flexible? Strict budgets that must be adhered to will generate a set sample of venues. Flexible budgets that have more wiggle room will extend this shortlist. It will also allow you to consider possible additions and activations to further tailor your event into something special.
Your event budget goes hand in hand with your capacity. How many people will be attending this event? When writing an event brief, put the number of guests right at the top. Obviously spaces that are too small won't comfortably accommodate everyone. And likewise, spaces that are too big for your group are going to look sparse and a bit sad. With your capacity in mind, your PCO or venue booking agent at VenueNow can find a space that'll fit your group perfectly.
Include in the event brief whether your guests will be standing or sitting. Each style of event set up will have its own capacity. Specify whether you're planning this event to be a multicourse sit down luncheon or dinner, or a more informal cocktail-style event. The event booking agent or PCO can then source a venue that meets your plans for food and beverage, all the while falling within your budget.
How much does an event cost?
Calculate your event cost in under 5 minutes
When and what time?
If the date of your event is fixed, make note of that. And if it's flexible, suggest a couple of different dates in order of preference. Availability is one of the first hurdles any event planner will come across. Key dates (eg, Fridays, Nov-Dec) fill fast. So, it's important to work out your dates early and start writing your event brief.
Along with the date, when writing an event brief state the proposed start time and, if required, a realistic timeframe for bump in and out. The more set up that's required, the more time you're going to need. Some venues have very strict limitations of how early the client/suppliers can have access to the venue. Relatively small social events will not need a lot of time to set up. Large scale events, however, with external AV equipment, decorations, activations etc are going to need a considerable amount of time to set up and pack down.
What will your event look like?
The decorations, layout and ambiance all stem from what sort of style of venue you want. When writing an event brief, you most likely have some idea of what you want your event to look like. It's important you communicate this in the event brief. Otherwise, your venue booking agent or PCO is going to present you with a list of options that may not meet the picture you had in your head, resulting in an unnecessary trip back to the drawing board. Maybe natural light is a priority. Or a venue with a warehouse layout and industrial vibe? Whatever your vision, be sure to include it when writing an event brief.
By including all these handy details when writing an event brief, you can kick your event off the right way, eliminating the need for endless back and forth. 
Ready to submit your brief to help you find an incredible, one-of-a-kind venue for your event? Head to our Business Events page >>
Looking for an Event Venue?
VenueNow has you covered with over 2,000 venues across Australia ranging from large event spaces to small meeting rooms. Find your perfect venue for hire faster than anywhere else.
Call our support team on
1300 647 488 during business hours
AEST or chat online.
© Copyright VenueNow 2020 | SPARE GROUP PTY LTD | ABN 22 607 830 302