Attending events is one the best, most effective ways to boost your career, find more clients, and further your knowledge of industry standards and best practices. However, if you're like the vast majority of people, the prospect of socialising when you're by yourself in a roomful of strangers can be challenging.
And this is where these amazing conversation starters come in.
Networking doesn't have to be terrifying.
If you're looking for ways to engage your fellow attendees at an event, check out these 8 conversation starters for beginners.
Introduce yourself.
Striking up a conversation with a stranger doesn't have to be too complicated. Simply saying hello and introducing yourself might be all you need to get the conversation going.
Talk about the food - the easiest conversation starter
The buffet table is one of the most convenient places for striking up a conversation. Open with some comments on the food, and go from there. And since many people will probably be hanging out there to try out the food, you're more likely to talk to different people and keep the topics flowing.
Ask them about their favourite part of the event so far
Talking about the event you're both attending gives you a common ground, and it is an amazing conversation starter for those who want to get down to business quickly. It's also more easy to have a lengthy back-and-forth discussion about such a meaty topic, so you don't have to worry about awkward silences.
Dole out a compliment to get the conversation going
Receiving a compliment is always nice, so you're likely to receive a warm welcome when you start out with a compliment. You can say something as simple as, "I like your shoes," or if you're familiar with their work, you can give them praise for something they've done. This is why it's a good idea to do a bit of background research on the people who will be in attendance to an event you're planning to go to.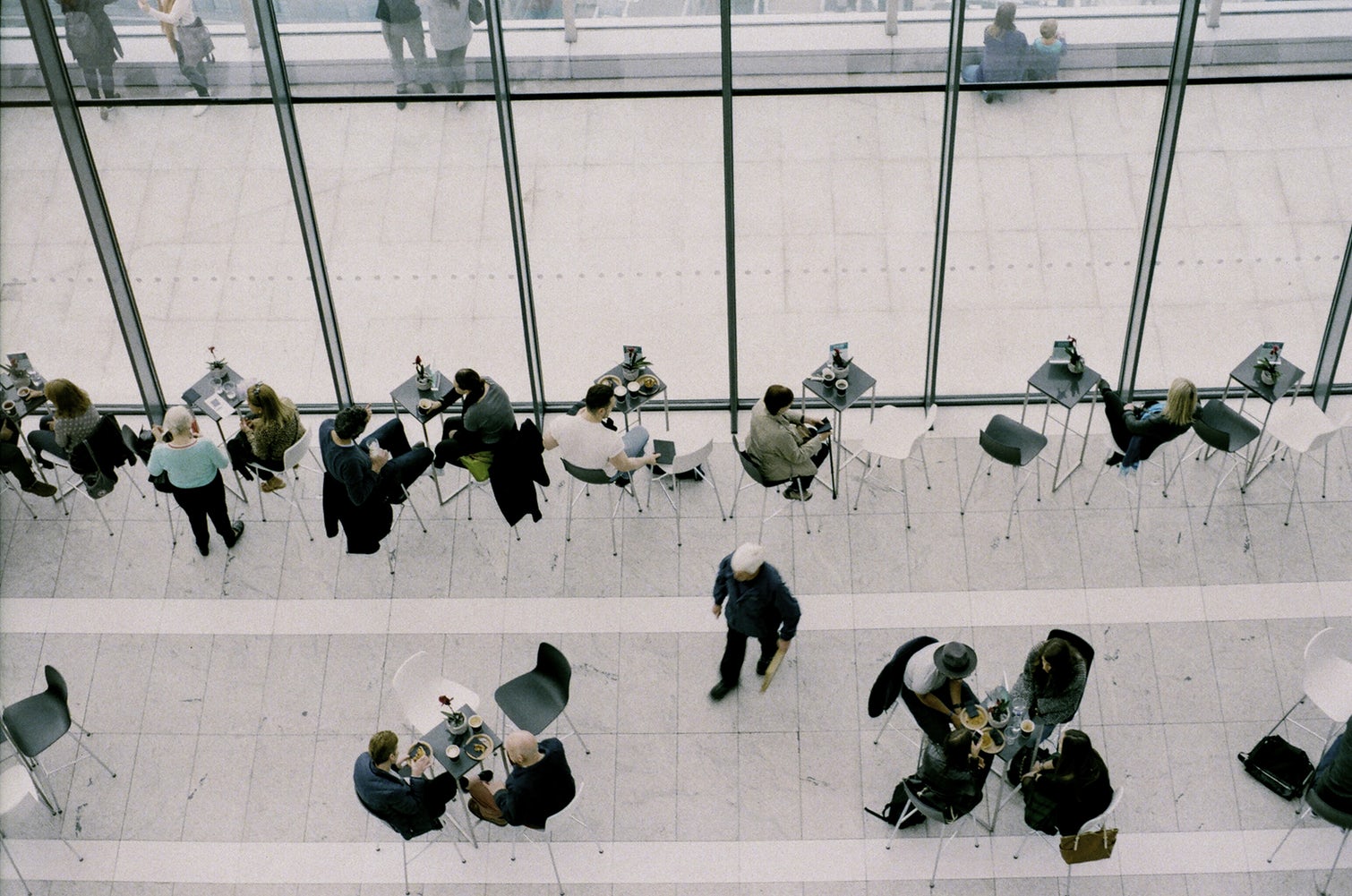 Ask them about their work or business
Many people who love what they're doing will almost certainly be enthusiastic to discuss their work. If you're more of the listening type, this is an excellent way to start a conversation.
Talk about the weather
It might sound dumb, but talking about the weather is actually a great conversation starter. It's a neutral subject that allows you to break the ice and gives you and your conversation partner enough time to gauge each other's interest in further conversation. Just don't overdo it! Talking about the weather is fine to start with, but prepare less trivial topics for afters.
Find something you have in common
If you've done a bit of research on your fellow attendees, this one should be a piece of cake. If you follow someone on LinkedIn or read their blog, think of something they might have mentioned before that you also like. You'll definitely have a great time discussing your hobbies and interests.
Ask them for advice
People love to give advice. If you know that someone in attendance is an expert on a subject, ask them for advice. Be sure to pay attention and be genuinely interested though. People will know if you're actually listening to them or are just in it to talk to them about something else to further your personal agenda.
Business networking is arguably the best way to grow your business and get your name out there. Don't forget to get people's emails or contact details after talking to them. A good follow up is just as important, if not more important, as that initial introductory conversation.
What amazing conversation starters have you found to be most effective? We'd love to know. Share in the comments!
Book affordable meeting rooms and desk spaces when you need it, where you need it. VenueNow is one of Australia's leading on-demand workspace marketplaces. We've scoured Australia for the very best meeting rooms, training rooms, and event spaces for your business. Search and hire the perfect workspace today!
Looking for an event venue to hire?
VenueNow has you covered with over 2,000 venues across Australia ranging from large event spaces to small meeting rooms. Find your perfect venue for hire faster than anywhere else.
Call our support team on
1300 647 488 during business hours
AEST or chat online.
© Copyright VenueNow 2022 | SPARE GROUP PTY LTD | ABN 22 607 830 302