When a couple decides to get hitched, one of the first questions they ask themselves is whether or not they can afford a wedding ceremony. As we all know, weddings can be ridiculously expensive! But with a bit of research and lots of creativity, there's no reason for you not to have a fabulous and unforgettable wedding day.
But first, let's take a quick look at the average Australian wedding cost so you can budget accordingly!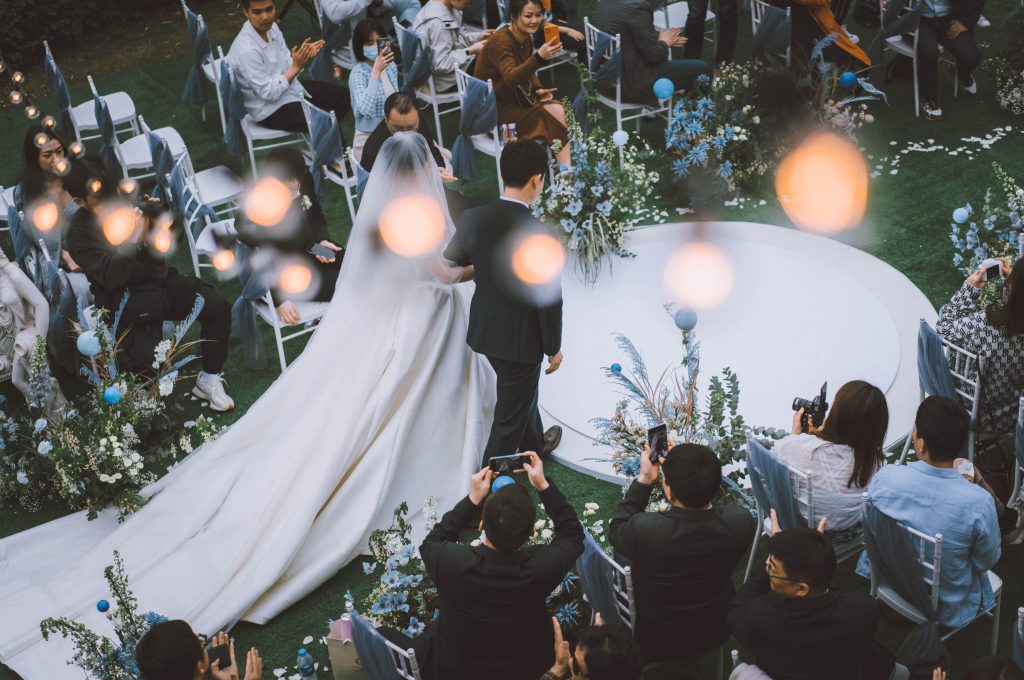 How much does a wedding cost in Australia?
The average cost of a wedding in Australia is hard to determine as there are so many factors that come into play. According to ASIC, the average wedding cost is $36,000. When restrictions are in place for weddings, this average may drop due to guest list restrictions and smaller weddings becoming more commonplace.
Weddings in New South Wales are the most expensive, where the average cost of a wedding is around $36,082. Victoria comes in second, with an average wedding cost of $33,891. Couples in Western Australia and in Tasmania spend about $29,000 whilst those in South Australia pay slightly less at around $28,000. In Queensland and the Northern Territories, you can expect to spend about $24,000. Weddings in the Australian Capital Territory are the most affordable at about $23,000.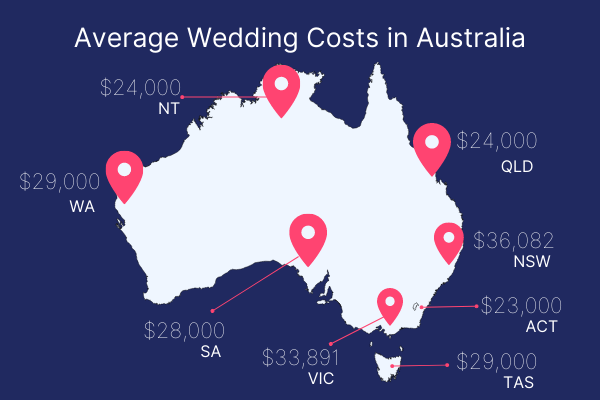 These estimates include the cost of all services that are associated with a typical wedding such as:
Venue hire
Wedding outfits for the couple and their wedding parties
Wedding Catering
Wedding cake
Wedding invitations
Event styling
Decorations for the ceremony and the reception
Entertainment
Wedding Flowers
Wedding photographer
Videography
Wedding music
Hair and makeup
Transport
Wedding favours
They don't include costs associated with elopement and destination weddings or extravagant items like limousines or helicopter rides to the reception.
Save up to 35% with VenueNow
Try our free event planning services to kickstart your wedding planning journey. We've helped over 150,000 customers plan the event of their dreams.
Breakdown of common wedding costs
Now, let's look at the various costs associated with weddings. Use this wedding cost breakdown to estimate the total cost of your dream wedding and see if there are items you're willing to spend less on any items you want to prioritize.
Venue rental
The venue is often the most expensive part of any wedding. Along with catering, venue hire usually eats up more than half of a wedding budget. The cost of a wedding venue depends on a variety of factors such as location, size, capacity and venue type. In Australia, venue rental can cost as little as $500 for a small venue up to the tens of thousands for a reception venue with a large capacity and lots of amenities. VenueNow's expert planning team can help you to find the ideal wedding venue that's on budget and on trend. All you have to do is submit a brief.
Event Styling
This includes floral arrangements and other decorations — balloons, wedding arches, handmade signs, etc. — for the ceremony and reception sites. This is sometimes included in the venue package, but you may also choose to hire a professional stylist, which will set you back at least $1,000.
The cost of flowers varies depending on the types of blooms and whether you pay for professionally styled flower arrangements or do the floral styling yourself. To be safe, set aside about $500 for flowers for the ceremony and an additional $800 for reception flowers.
Food and beverage
Catering prices vary widely, with the average spend across Australia being about $5,000. Typically, couples will end up spending between 15%-35% of their wedding budget on catering alone. Catering includes not only food but beverages like wine or champagne and, sometimes, the wedding cake. On its own, a wedding cake will cost you about $500.
Sit-down dinners are the norm for wedding receptions, but buffet-style catering is also becoming popular — and is more economical! For a unique spin on your reception, consider food trucks or an outdoor BBQ with a pitmaster.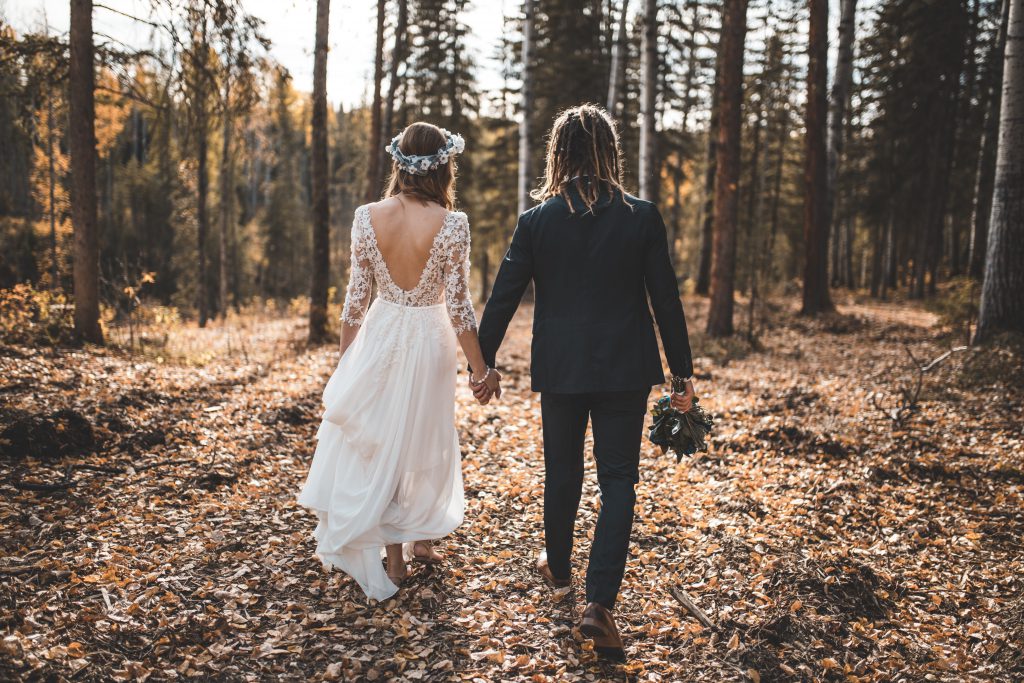 Wedding dress
The average wedding dress cost in Australia is about $2,300, but this varies depending on the type of dress and where it is purchased. If you want an unconventional wedding gown or something luxurious, expect to pay even more — sometimes up to $4,000.
Formal wear
A suit for men typically costs about $800 to purchase off-the-rack or from a rental company. But if you're looking for something more custom, expect to spend between $1,400 and $4,000. Once again, prices vary according to fabric quality and tailoring such as hand stitching.
Hair and makeup
Expect to pay about $750 for a hair and makeup artist for your wedding. If the hairstyle you want requires extensions or accessories, those can drive the price up, as will requiring multiple trials with the artist.
Bridesmaid's dresses
Australians spend about $650 on bridesmaid dresses. You can reduce this cost by choosing off-the-rack dresses, but if you want something custom-made, expect to pay thousands of dollars.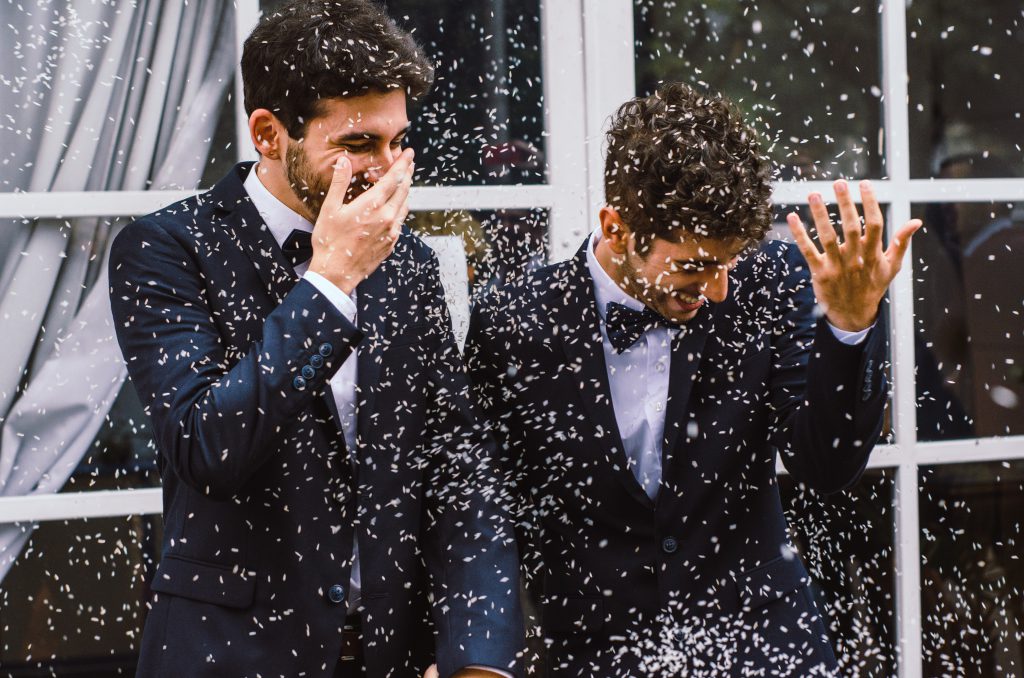 Photography and videography services
These are some of the most important elements of the wedding — and also some of the most costly. The average price for wedding photography is $3,000 with videographers coming in at about $2,500. Try to negotiate lower rates from your service providers, as they may be willing to offer a deal when booked ahead of time.
Entertainment
Keep your wedding guests entertained. This covers everything related to entertainment during the reception, including hiring musicians, tip money for them after they're done with their performance(s), sound equipment costs such as speakers or microphones needed for speeches and toasts, or any other audio-visual equipment you might need such as a projector. Expect to pay between $1,000 and $2,000 for your wedding entertainment in Australia.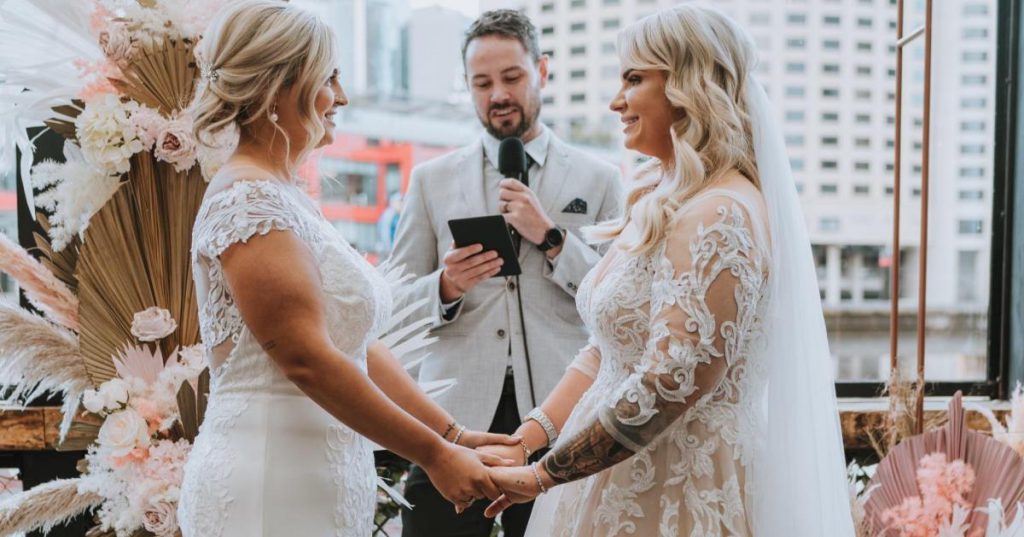 Wedding planner vs. DIY
It can be overwhelming to plan a wedding, and many couples go into it with little knowledge on how to go about doing so. One option is to hire a professional planner who has experience in what they do and may be able to help you stay within budget without compromising your wedding vision. However, there are just as many benefits that come from taking on the project yourself. You'll save money by planning your own event and you get to have all of the input for what goes into your day.
In terms of expenses, here's the average wedding planner cost vs. the cost of a DIY wedding.
Wedding planner
Wedding planners typically charge $1,500–$4,500 to plan a wedding. Wedding planners usually offer advice on how to plan every aspect of the event, including invitations, decorations and music selection. The guidance is worth it when they have experience in planning an extensive number of weddings or events. For example: knowing what colours work best together so that the venue isn't completely mismatched, recommending which floral arrangements would be appropriate based on budget and understanding timeline management because wedding day timelines can often become very stressful.
DIY wedding
Some couples prefer do-it-yourself weddings because there is more room for creativity and fewer restrictions. DIY weddings are also much less expensive than hiring a wedding planner and can be done by the bride or groom themselves, their family members, friends and anyone else who is willing to help out.
DIY weddings can be much cheaper on paper, but they also require more time and effort that may not always be worth it for the bride or groom, especially if they'll have to cut back on hours at work for wedding planning. Another downside of doing it on your own is that you have no one there enforcing timelines and budget restrictions.
Discover affordable wedding venues
Your wedding is one of the most important days of your life and you deserve to celebrate it the way you always imagined! VenueNow has all types of fantastic wedding venues that will suit any budget. Find your perfect wedding venue today!
How much does a wedding venue cost?
Calculate your wedding venue cost in under 5 minutes
Follow us on social media to stay up to date with the latest news
Call our support team on
1300 647 488 during business hours
AEST or chat online.
© Copyright VenueNow 2022 | SPARE GROUP PTY LTD | ABN 22 607 830 302