Calling all Insta-happy Melburnians! Our home city is an absolute treasure trove of aesthetically striking venues just waiting to be captured and shared on the world wide web. You're practically guaranteed to stumble across a snap-worthy laneway, vintage arcade or heritage building sandwiched between modern skyscrapers.
The city and surrounds are littered with extravagant themed venues, fine dining restaurants and historic spaces with a little something new, special and perfectly Instagrammable.
Maybe you're after the ideal backdrop to your 30th birthday stories, or an envy-inducing gastronomic banquet shot for the archives. Whatever the occasion, we explore some of the city's most Instagrammable spaces that are perfect for a party and the paparazzi.
Here are some of the most Instagrammable places in Melbourne for an event: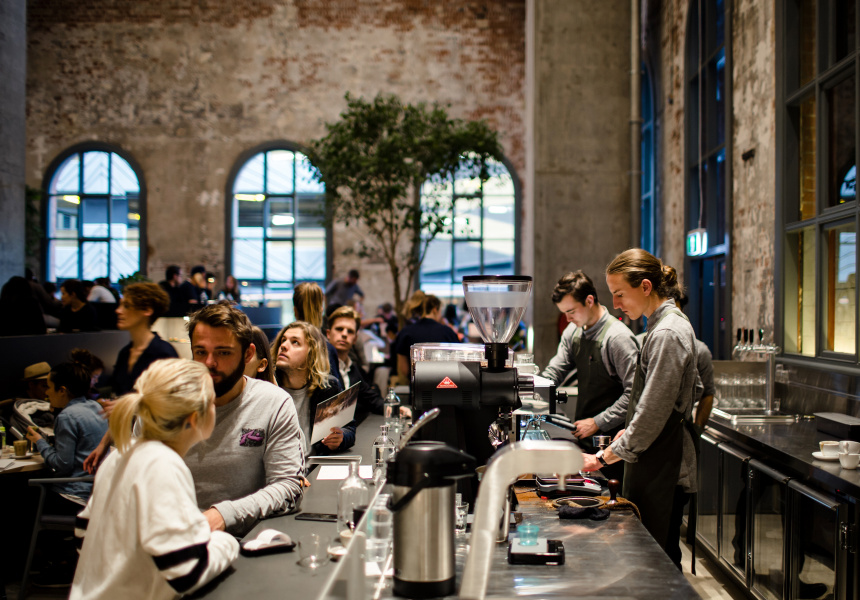 For a seriously Instagrammable fitspo vibe, Greenfields Albert Park is a venue absolutely drenched in natural light and abundant greenery. A holistic approach to entertaining has earned Greenfields a reputation as an inner city oasis where guests can escape the hustle and bustle for a bout of humbling, guilt-free fun.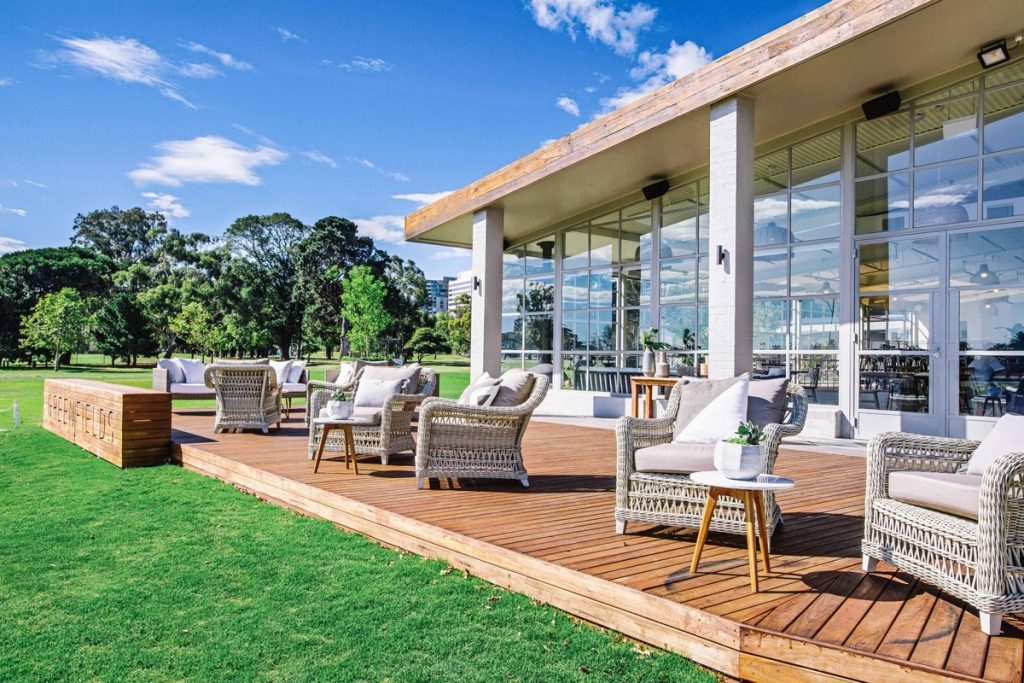 Most Instagrammable space:
The Main Room, suitable for up to 400 guests is a large, pillar-less, open-plan space with huge windows framing views of Albert Park Lake from all sides.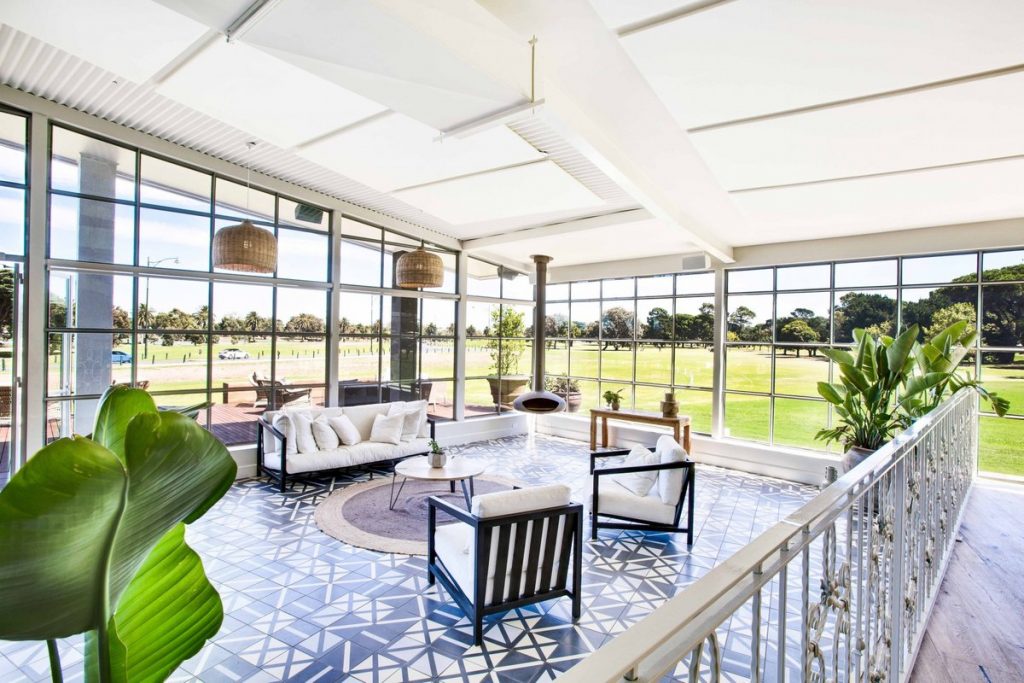 How much does a Melbourne event cost?
Calculate your event cost in under 5 minutes
Probably the only restaurant in the city where you'll find taxidermied animals watching over you as you dine. Think vintage American-style diner with a nod to the weird, wild and wonderful. If the stunning fit-out isn't enough to keep your followers happy, guests will be pleased to know that this venue is part of the 100Burgers Group portfolio, and boasts a refined menu with food porn favourites like oysters, beef tartare and caviar.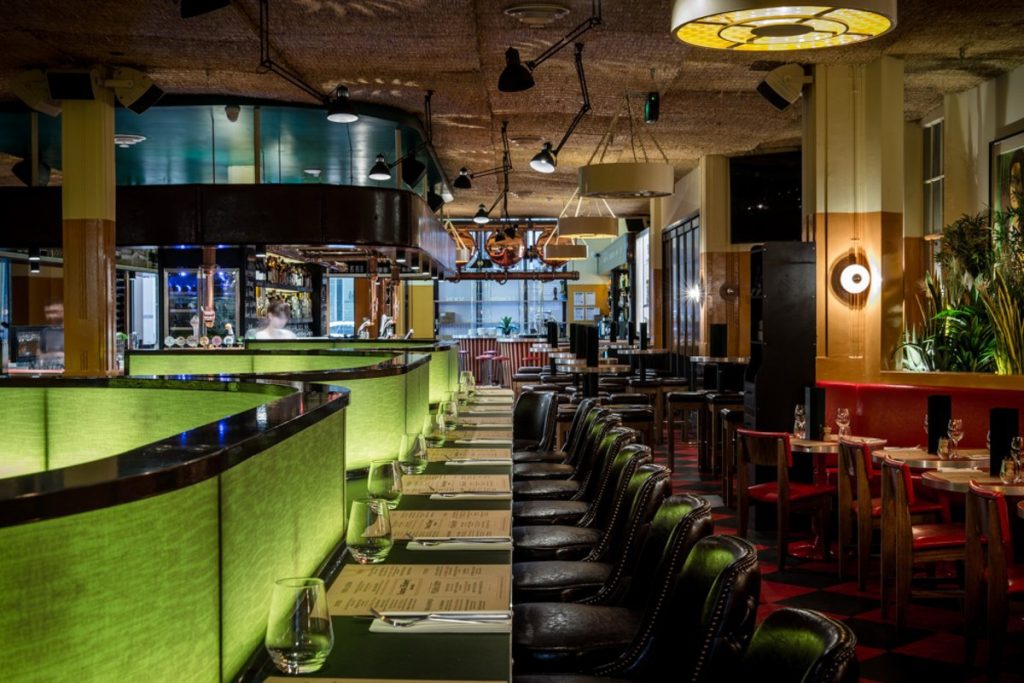 Most Instagrammable space:
The Booths will have you placed right in the action, perfect for a memorable Instagram story or romanticly lit foodie shot with those cute and creepy animals & street art just behind you.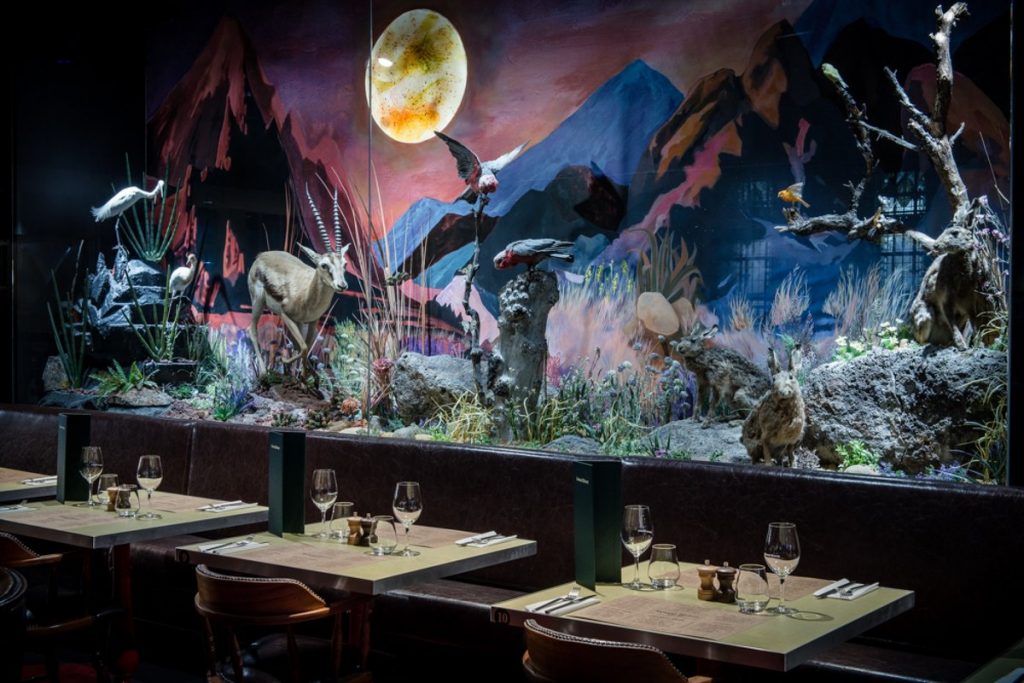 A little further afield but so worth the journey, Projekt 3488 is a former masonic hall turned spectacularly Instagrammable space in the Yarra Valley at Warburton. Bespoke details include a suspended circular fireplace, solid timber banquet tables, a winding brass staircase and huge rustic barn doors that roll open to frame the mountains beyond.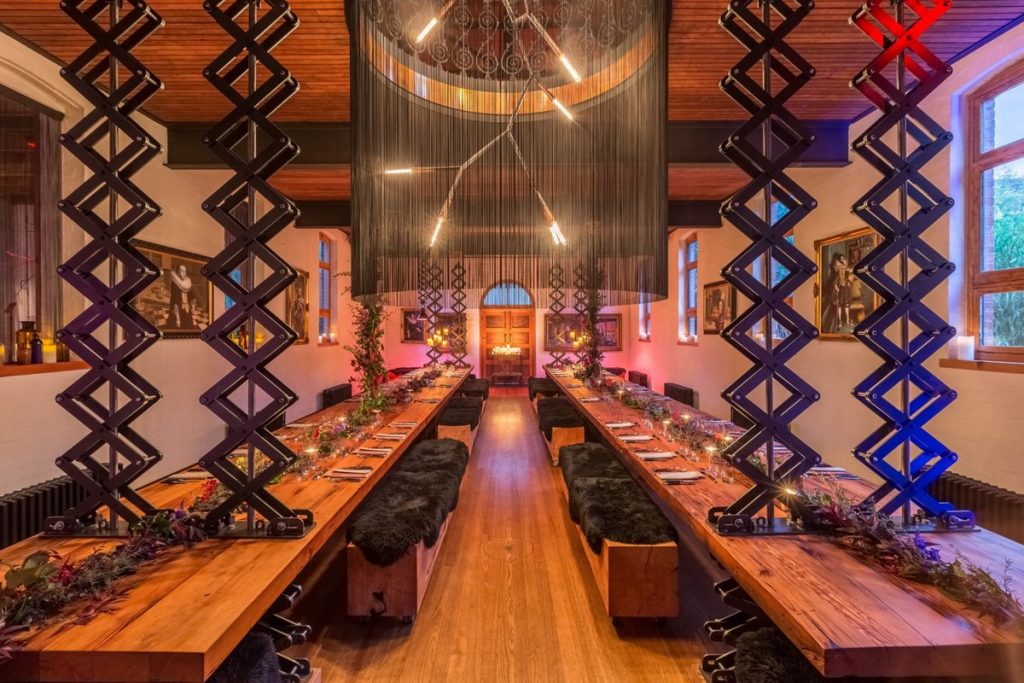 Most Instagrammable space:
The entire venue! The entire multi-level space and grounds at Projekt3488 is an Instagrammer's dream. From misty mountains in winter to thousands of shades of forest green in summer.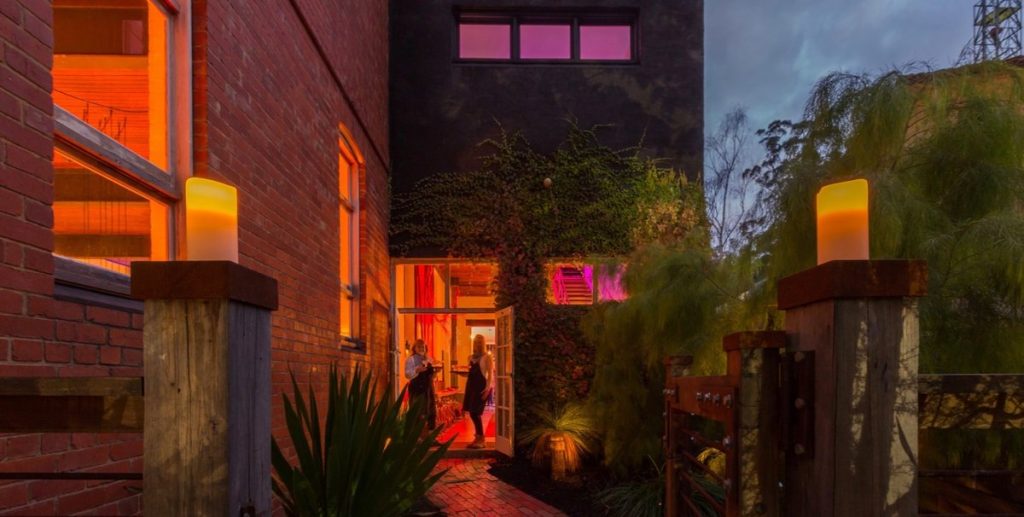 Instagrammers are spoiled for choice here, with 16 acres and 11 historic buildings to capture. Abbotsford Convent by Bursaria is a beautiful heritage venue precinct nestled in a special little section of the Yarra, and it's only 4 km from the CBD. Whether you decide to hire an indoor or outdoor space or a combination of the two, you're sure to be happily snapping the beautiful rambling gardens and historic details.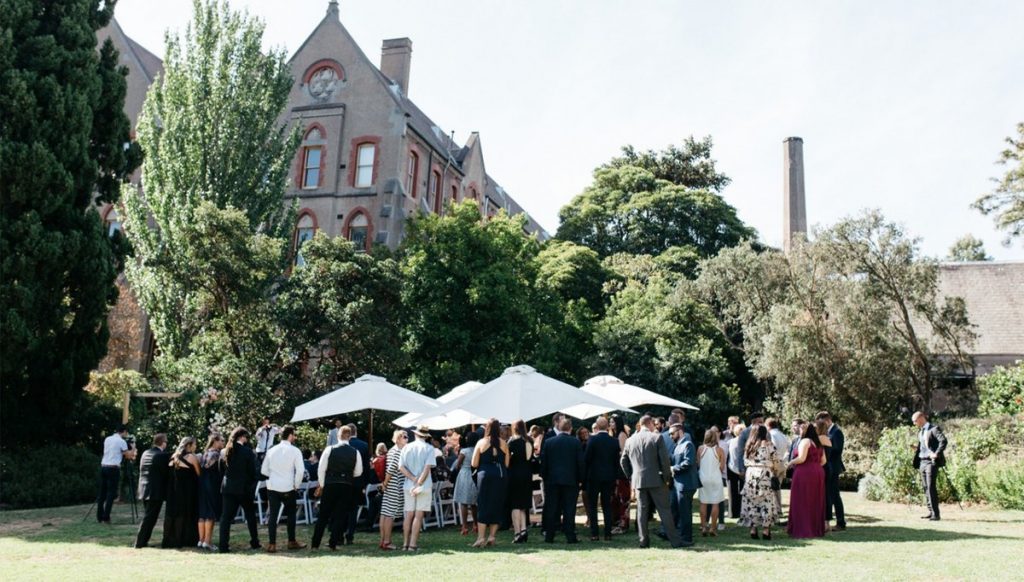 Most Instagrammable space:
The Rosina Function Space is a picturesque indoor/outdoor space in the centre of the venue precinct. With access to the Heritage Gardens, this bright, white space can be dressed in native flora and vintage details, perfect for an on-trend party snap.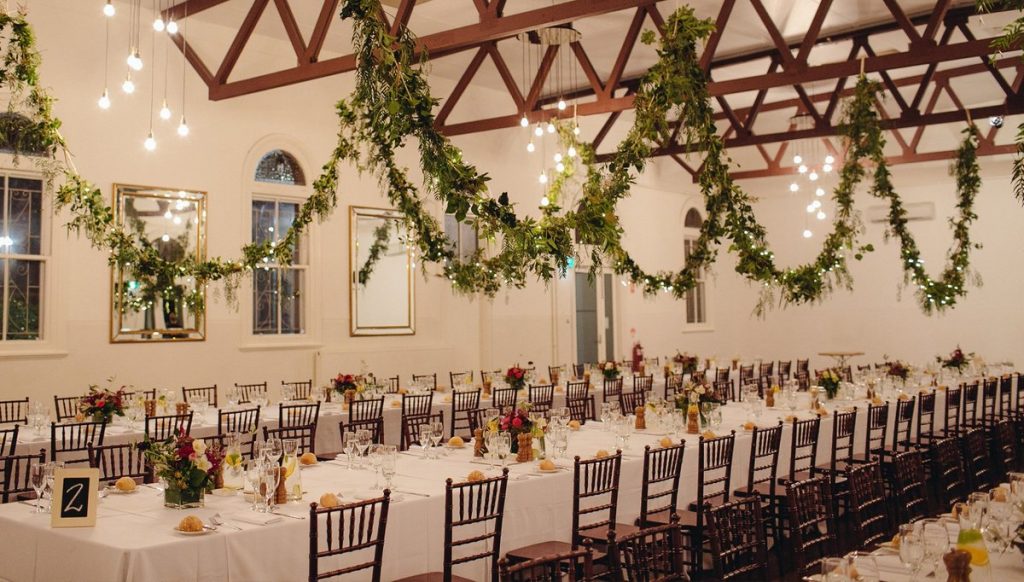 Can you get more lush than a fine dining restaurant in the Royal Botanic Gardens? How about a fine dining restaurant in the Royal Botanic Garden by Shannon Bennett? Jardin Tan is part of the legendary Vue Group portfolio, a special French-Indochinese restaurant famous for serving incredible, and incredibly good-looking food in bespoke surrounds.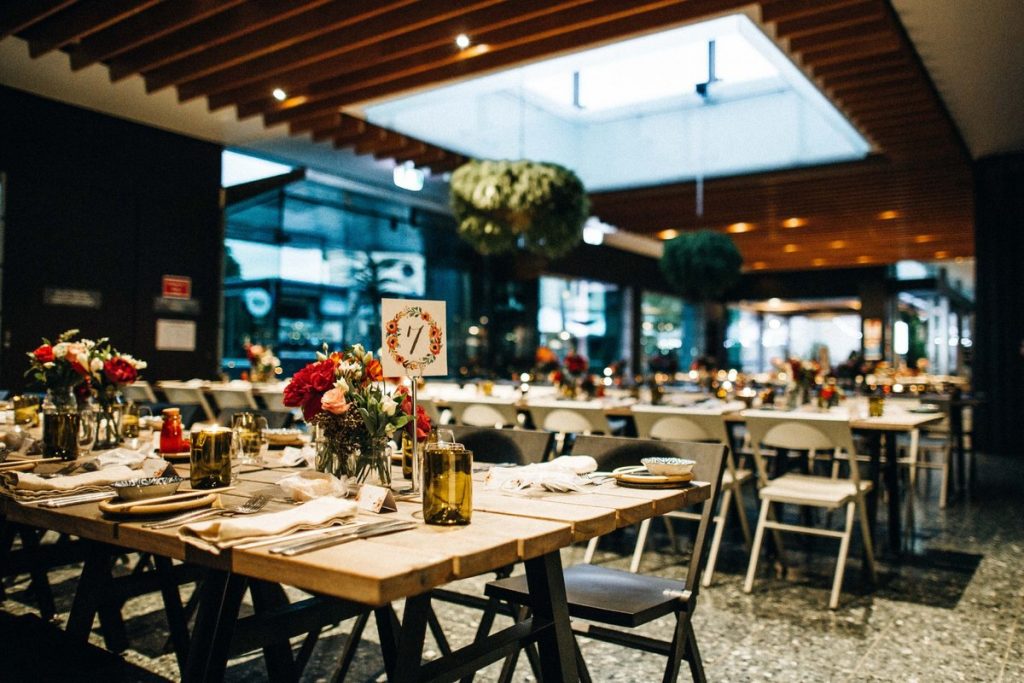 Most Instagrammable space:
Glasshouse is an exclusive private dining space suitable for an intimate group of 40. Bright blue chairs, hanging lanterns and large glass walls bring elements of the colourful outside in.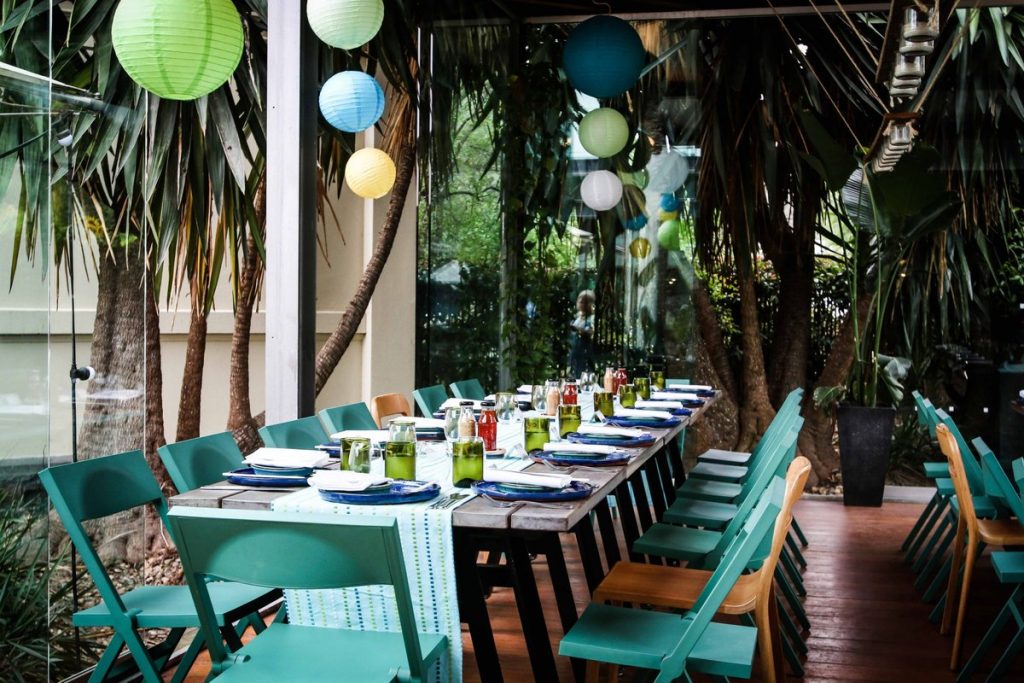 Housed in a former power station, the stripped-back and incredibly chic, Higher Ground is a cafe turned event space in the west end of Melbourne's CBD. Three interconnected levels create an impressive, towering space that's furnished like your stylish friends' living room.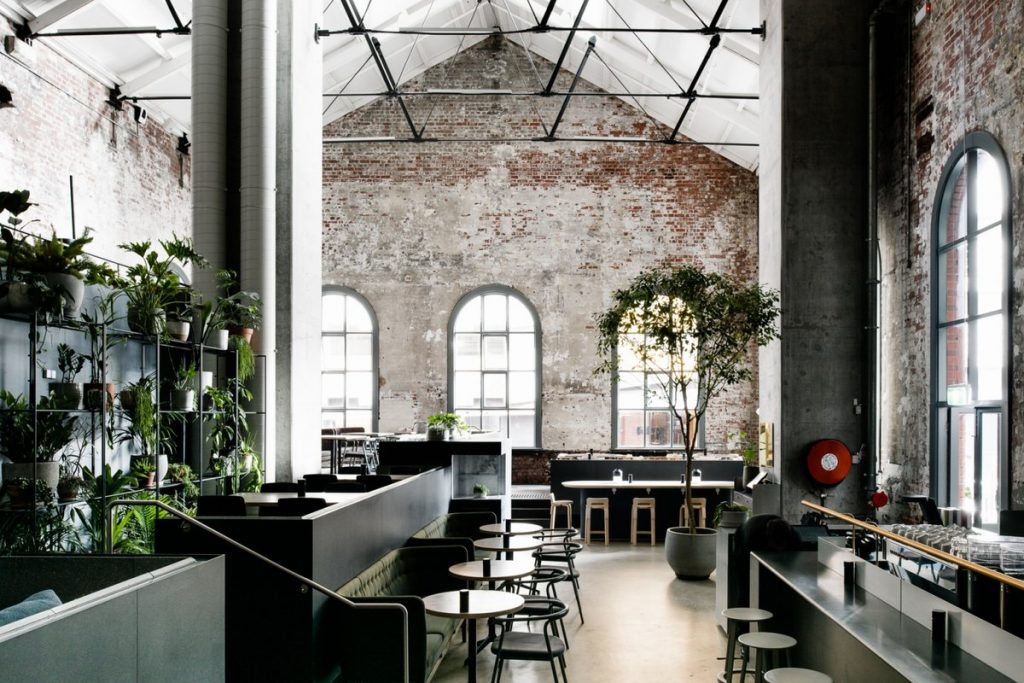 Most Instagrammable space:
Once you've seen it, you'll have to hire the entire venue all to yourself! From the downstairs bar to the Upper Mezzanine, the interconnected levels and high exposed truss ceiling will mean you're set up for a perfect snap no matter where you're standing.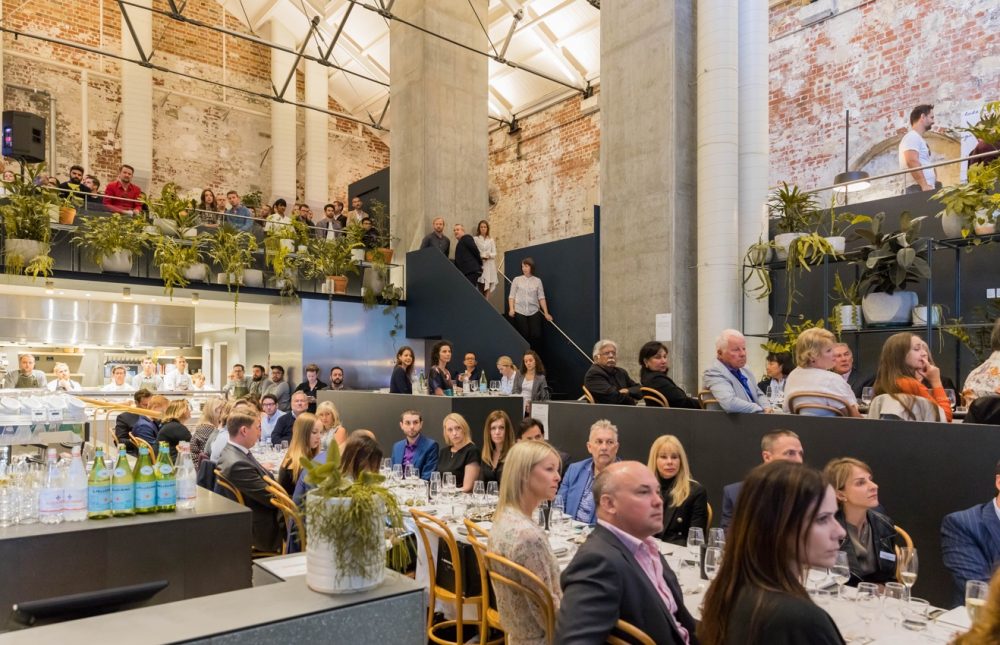 Majestically perched atop the Eureka Tower, Eureka 89 is the highest fine dining restaurant in Australia. This venue boasts absolutely spectacular views over the Melbourne skyline and a contemporary menu to match. If that alone isn't enough to prompt potential event planners to get in touch, the venue also boasts enough space for 400 and facilities to accommodate groups as small as 20 guests.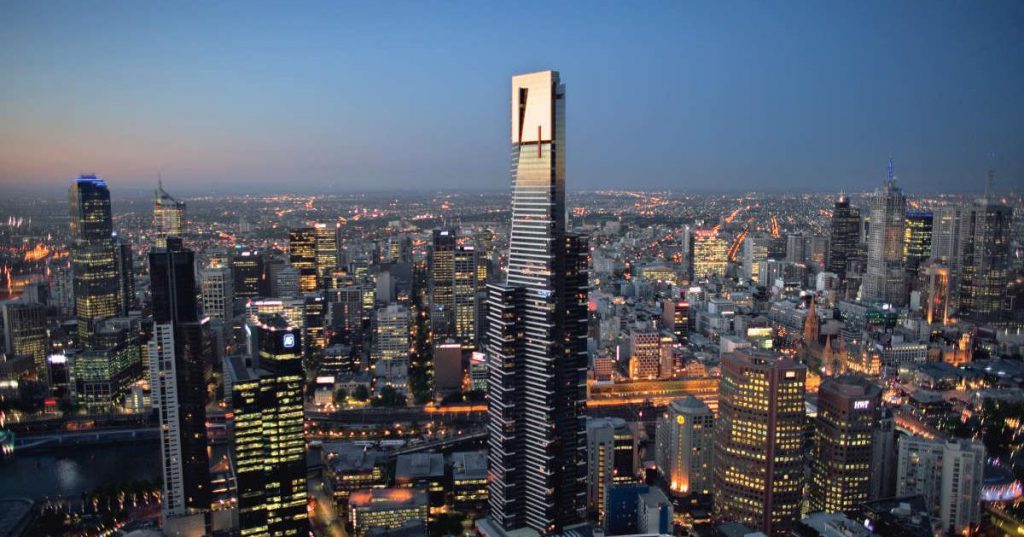 Most Instagrammable space:
The Sky Deck at Eureka 89 is the perfect spot for a selfie. With incredible views of the city skyline and Yarra River, this private deck is ideal for sipping champagne and snapping photos with friends. The large feature wall makes a great backdrop for group shots, while the surrounding glass walls create an infinity effect making it perfect for capturing the sunset. Eureka 89's sleek design will be sure to impress your followers and make for some stunning photography.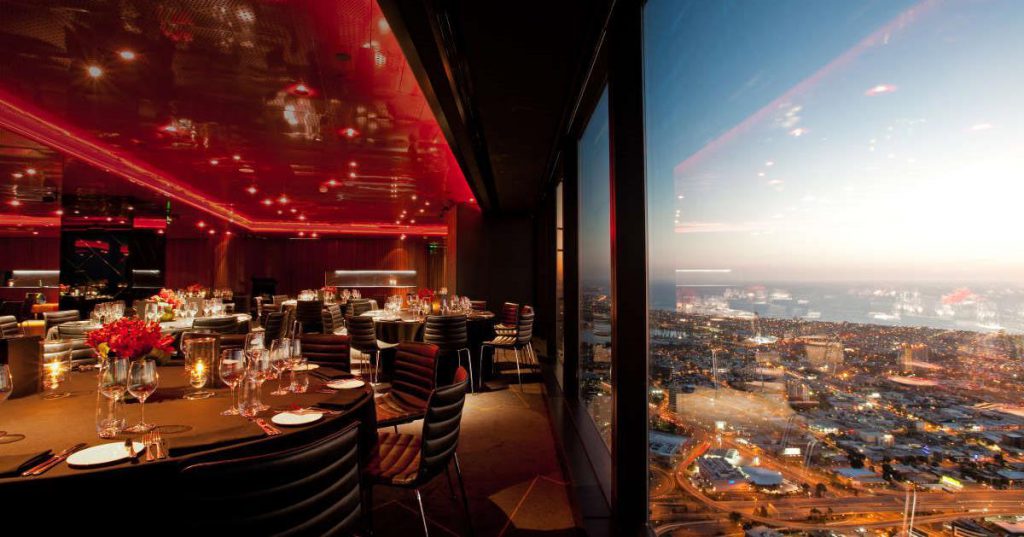 This converted bank on Swan Street is incredibly easy on the eyes. Two storeys of old-meets-new, light-filled chic spaces, and vibes that are fit for a boozy brunch as well as a fun night out with the girls on a Friday. Fargo and Co knows their brand and does a really good party.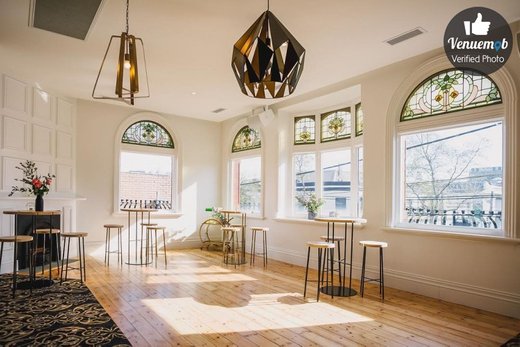 Most Instagrammable space:
Take your pick! Fargo and Co knows its aesthetic, so just about every nook and cranny is beautifully designed. Of particular note, the gorgeous courtyard (when the sun's out), and its striking mural (whatever the weather). The vault is filled with light and is a great backdrop, the impressive stairs, and there's even a police lineup mural – complete with mug shot slate!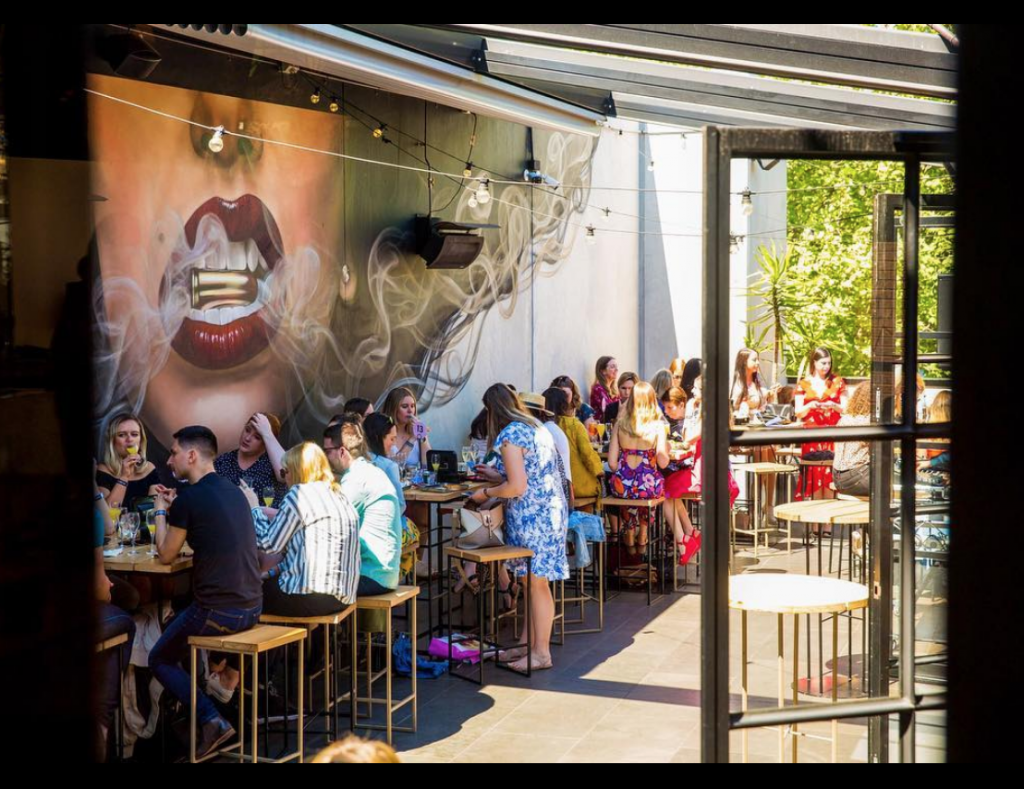 This one's a hidden delight – like, really hidden. Above Kingpin Crown proper you'll find 'Pins Royale'. The best-looking bowling alley you've ever laid your eyes on.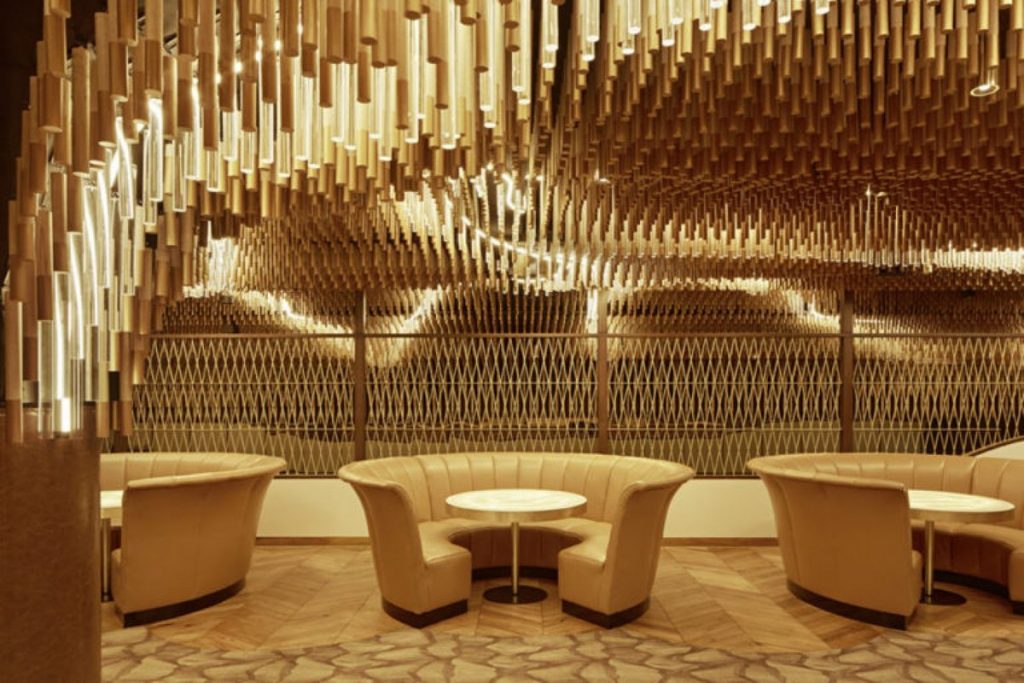 Most Instagrammable space:
Easy. 'Pins Royale'. The hanging lighting features, the gold bowling balls, the golden alleys, the booths, the stylish bar. Every element is surprising as it is memorable – you really haven't ever seen a bowling alley like this before.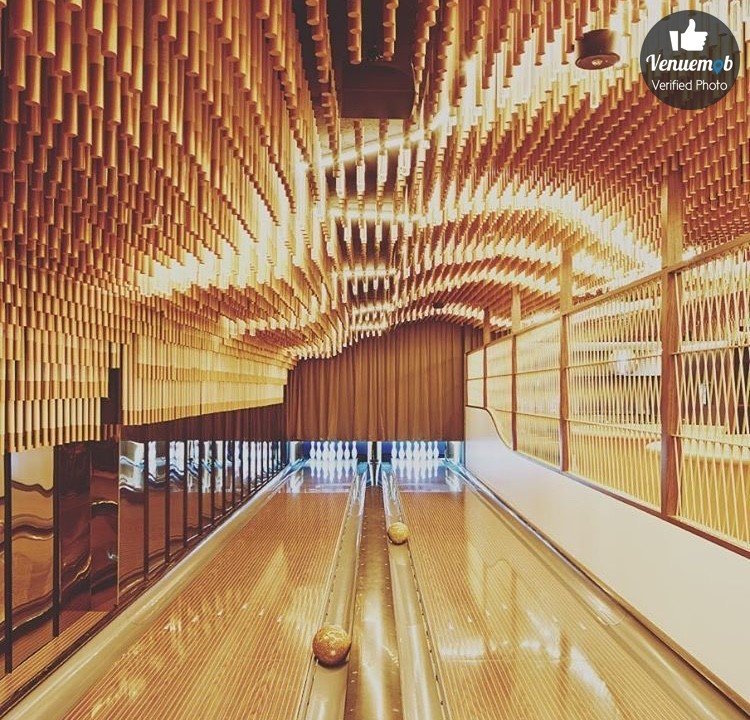 Everyone recognises the name. Chin Chin is known for its delicious, lightning-quick pan-Asian menu and trendy decor. Now you can host your own private event upstairs.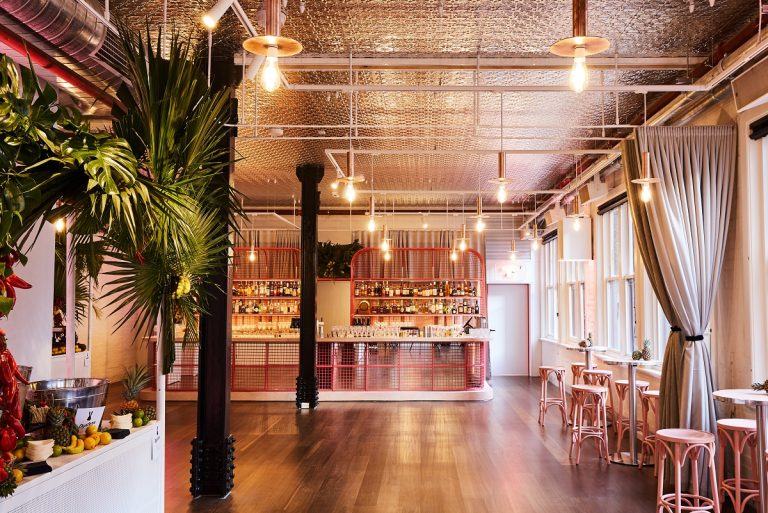 Most Instagrammable space:
Chin Chin's private function space is gorgeous, bright and oh-so pretty. From the metal-pressed ceiling to its huge bay windows looking onto Flinders Lane, this space will look amazing on your feed.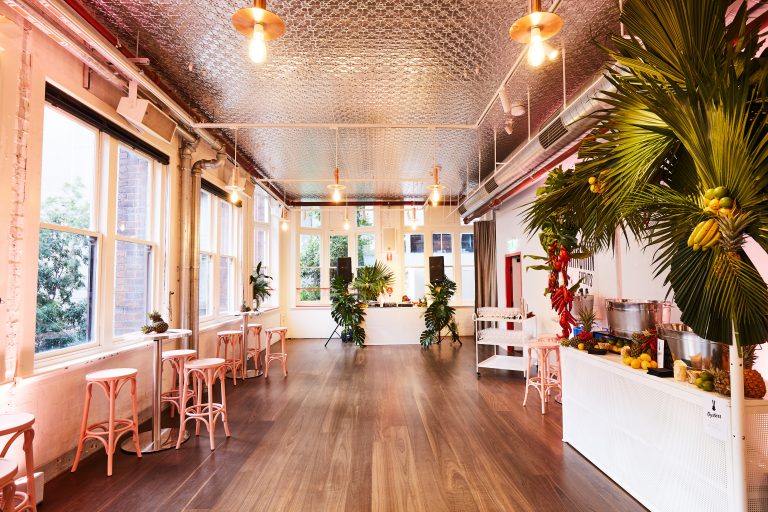 The party didn't happen if there are no pictures to prove it! Whether you're up for a day trip to shoot tranquil surrounds or just want a CBD venue with Instagram potential, Melbourne is the place to be.
Looking for something a little more quirky? Check out some more uniquely themed venues in Melbourne, equally Instagrammable and a whole lot of fun >>
Looking for Instagrammable spots in Melbourne?
Looking for other cool places that are Instagram-worthy? Other spots in Melbourne worth checking out include:
Luna Park
A short walk from St Kilda Pier, this Melbourne amusement park includes different types of entertainment, including rides, games, and other events.
Royal Botanic Gardens
If you're looking for a pleasant walk, the Botanic Gardens is a great choice, especially in good weather. This charming oasis is only a short stroll away from the CBD and it offers numerous picturesque spots that are perfect for taking photos.
Queen Victoria Market
The market has different sections and one of the alleyways also features Melbourne skyscrapers.
National Gallery of Victoria
This place is perfect for capturing high-quality pictures for your Instagram. The building showcases artifacts, sculptures, and paintings that make it stand out. It is known for hosting the best exhibitions in the country and has some permanent attractions for tourists to enjoy. The NGV gallery is located on two sites: NGV International and the Ian Potter Centre: NGV Australia. These sites display permanent and rotating collections from renowned artists.
Hosier Lane
Melbourne is famous for its graffiti, and you can conveniently explore all the graffiti laneways on foot because they are all close to one another. The most popular ones are Hosier Lane and ACDC Lane, located just a couple of minutes' walk from Flinders Street Station.
Coop's Shot Tower at Melbourne Central
It's nearly impossible to miss the towering focal point of Melbourne Central.
Royal Arcade
Experience a slice of Italy at Royal Arcade in Melbourne. The arcade's shops and cafes have elegant, light-filled interior that exudes Italian vibes.
Port Phillip Bay
Stepping over to the other side of Melbourne, Port Phillip Bay is a stunning spot for an Instagrammable photo. Take a drive or a ferry from the city and you'll be rewarded with views that stretch across the bay to Sorrento and beyond. The beach at St Kilda is great for taking photos of the sunset, and if you're lucky you might even spot a pod of dolphins!
With so many amazing spots in Melbourne, it can be hard to decide which one to explore first. So take your time and get creative with your shots – the perfect Instagram post awaits!
How much does an event cost?
Calculate your event cost in under 5 minutes
Call our support team on
1300 647 488 during business hours
AEST or chat online.
© Copyright VenueNow 2022 | SPARE GROUP PTY LTD | ABN 22 607 830 302