Here's the thing about product launch event planning: there's no one way to do it. How long is a piece of string, right? Each product launch is as different and unique as the product, initiative or business being celebrated.
What we can do though, is give you a few important pieces of "heads up!" advice regarding the common pitfalls and the vital must-dos we've identified here at Venuemob HQ.
After years in the industry and seeing thousands of product launches come via our platform each year, believe us – we've noticed a thing or two.
Your budget should be a healthy one
The first pitfall identified by Venuemob's Corporate Business Development team was how frequently teams or organisations expect to be able to pull off their dream event on a shoestring budget.
Generally speaking, the product launches they see have a larger budget than that business or organisation's run-of-the-mill corporate event. A product launch is essentially a super impressive, incredibly immersive sales pitch. You may want to have a spectacular 'reveal' of the product, you may want to hire entertainment. Heck, some luxury automotive brands will host a three-day destination launch. And while you might not be flying influencers and big wigs to a tropical island, you should be tying every element of the event back to what it is you are launching, pitching and promoting.
How much does a venue cost for a product launch?
Calculate your event cost in under 5 minutes
Know what you're launching
Obvious? You'd be surprised. What you're launching will inform every aspect of your event, from the venue, to the location of the venue, to the AV capabilities of the venue, to the menu, to the entertainment, to the styling.
We're always trumpeting "know what you want and need from your event" as a vital part of the planning process, but it's arguably even more important when product launch event planning.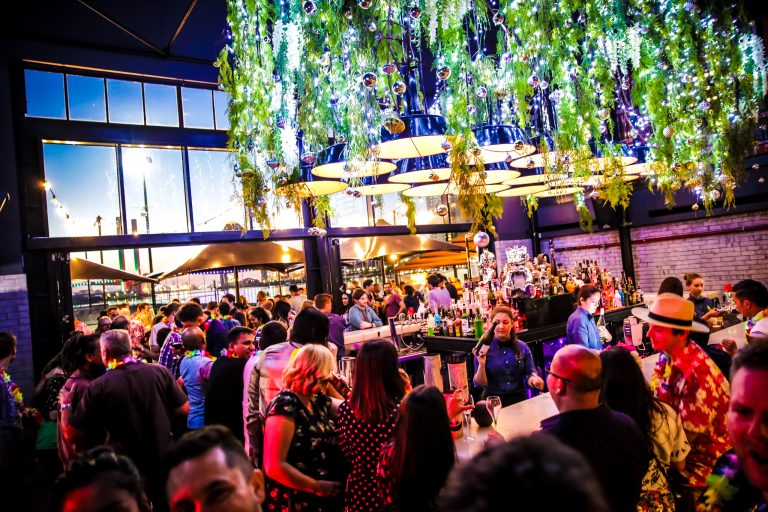 Be clear and confident in what you require, be it leads, sales, sign-ups, attendees – it'll translate to your collaboration with potential venues, planning your event styling, the menu, and what's required from the audio visual side of the event.
Knowing your audience – their persona, their wants/needs – means you'll be able to create an event that speaks directly to them. Luxury watches? A sleek tech product? Avant garde fashion collection? Their audiences want vastly different things.
Venue: so important it's getting two subheadings
Ultimately, the venue that you choose is there to facilitate what YOU need from the event. For instance, if a car is centre stage at your event, you'll need a venue allows access for a car, and will physically fit a car within its walls. Does it have a lift specifically designed for that item?
If you're planning a spectacular reveal of a product and intrigue before that reveal, you'll need the AV capabilities to pull that off. You may also need to pay that extra coin for a professional team to be manning the AV on the night, to ensure everything goes smoothly.
Make sure you're across what the venue can and can't achieve – and make sure you let the venue know immediately if there's something specific you need. Many venues won't allow bump-in before the night of the event. If you need to bump in early, you'll need access (obvi) and also space to store pieces of your event.
Consider the venue in a larger context
Away from the nitty-gritty of car lifts and AV, consider potential venues in the broader context of your industry. Have your competitors held a product launch recently? If so, where? What did the event entail?
We've encountered an instance where (true story) a white goods company hosted a themed launch at a venue in Melbourne – which just happened to be the exact same theme and at the exact same venue as one of their main competitors, barely a month later. In which all of the same attendees were invited. Definitely a situation to avoid!
It's worth considering what kind of venue your audience and target market will be most receptive to. A hotel ballroom? A converted warehouse? Will parking be a plus? What about bike racks? And – here's the big one – does your audience actually like the venue you're choosing? Research the reputation of your venue within your audience. Sure, the club you're picking is beautiful, but what if your audience reckons it's sub-par or decidedly passé? In some cases (especially when your audience and invitees attend endless events), the venue will be the drawcard for the launch unto itself – the thing that sets the invitation apart.
What's on the menu? 
When product launch event planning, we know that all things must speak to those you're targeting with your launch. Communicate this clearly with the team at your chosen venue, to ensure your function menu is on trend, and suited to the style of the event. Food stations may be ideal for the space and the atmosphere you wish to cultivate – and may also be an ideal way to add some drama and branding to the event.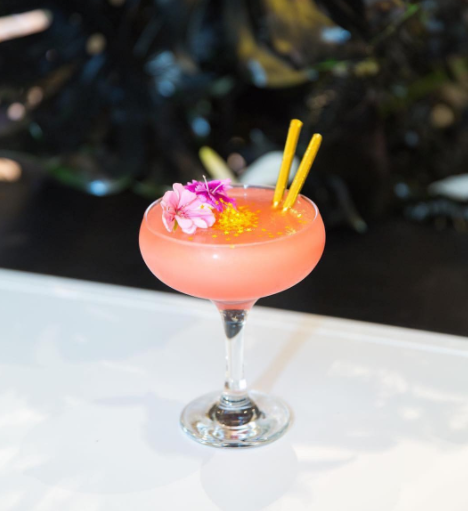 Similarly, it's worth considering the menu behind the bar as an excellent way to further promote your product. Cocktails may seem out of reach for large-scale events (what with the wait time and the complexity of making cocktails vs pouring beers), but as we learned from the team at Liquid Infusion, it's actually completely achievable with planning and the right team. And of course, bespoke cocktails can complement theming and promote your brand.
Have a social media plan
We repeat: ALWAYS include a social media plan in your product launch event planning. Have a hashtag ready that includes your product or company name for people to tag. Organise photography competitions so people have incentive to take pictures of the event or with your product, and from there they have to share it on their social media networks. It's also worth including social media stations – places that look gorgeous (via a backdrop or themed section of the room) and are Instagram-worthy. Think photo-booths, neon signs or backdrops, or the product itself – whatever will incentivise YOUR audience guests to pose and post.
Inspired? Time to find and book the perfect product launch venue – whatever style it may be >>
Looking for an event venue to hire?
VenueNow has you covered with over 2,000 venues across Australia ranging from large event spaces to small meeting rooms. Find your perfect venue for hire faster than anywhere else.
Call our support team on
1300 647 488 during business hours
AEST or chat online.
© Copyright VenueNow 2022 | SPARE GROUP PTY LTD | ABN 22 607 830 302