We're well and truly in 2018 now – we're settled back into our desks, and we're rearing to go. The renewed sense of purpose that comes at the start of a new year goes hand in hand with looking at the months ahead and wondering 'What can we achieve? What's on trend? Who's going to be pushing the envelope? Will it be us?!"
We sat down with Xen, the brains behind luxury events company, Trumpet Events to chat about what's in, what's out, and other top event trends for 2018.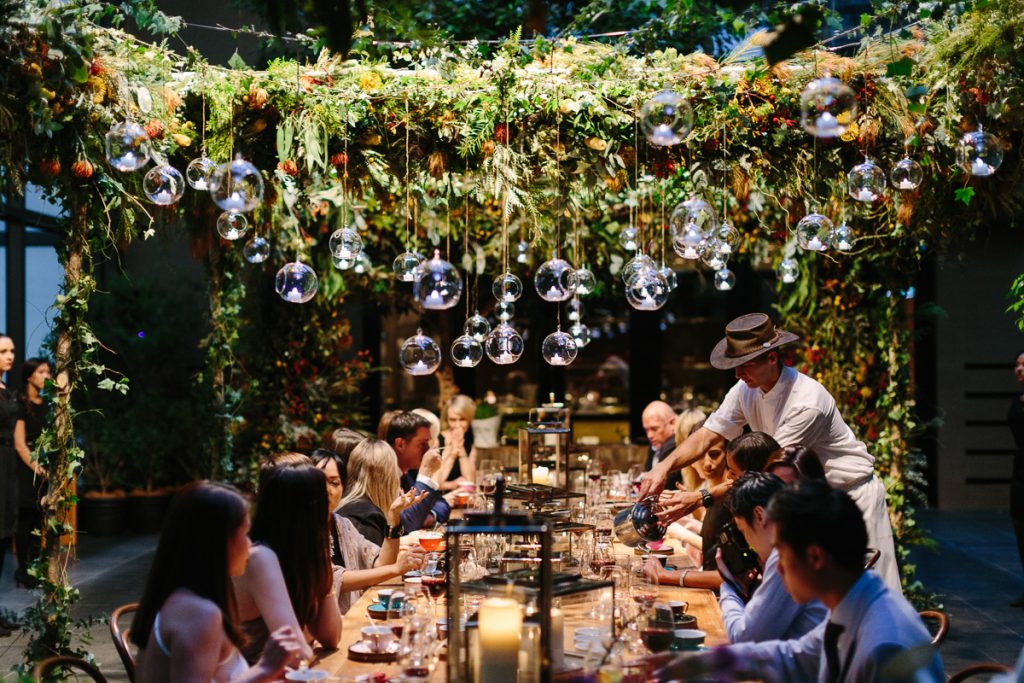 Out: The party's over for The Great Gatsby
When asked to name the most played-out, done-to-death theme of 2017 (and thus, what's well and truly 'out' for 2018), the answer was immediate. The Great Gatsby or 'roaring '20s' theme was top pick for both Victoria and Xen.
"It's completely, completely overdone," says Victoria. "We've seen SO many Gatsby-themed events the past couple of years, it's really time to put it to rest."
Same goes for '80s-flashback theme, filled with bad prom dresses and fluoro leg warmers. "It's an easy theme from a lighting perspective, but we all have way more imagination than that!"
In fact, according to Xen, it's any thematic wedding or event that's executed in halves. Definitely out. What's in? These sorts of themed events done specifically, and extravagantly.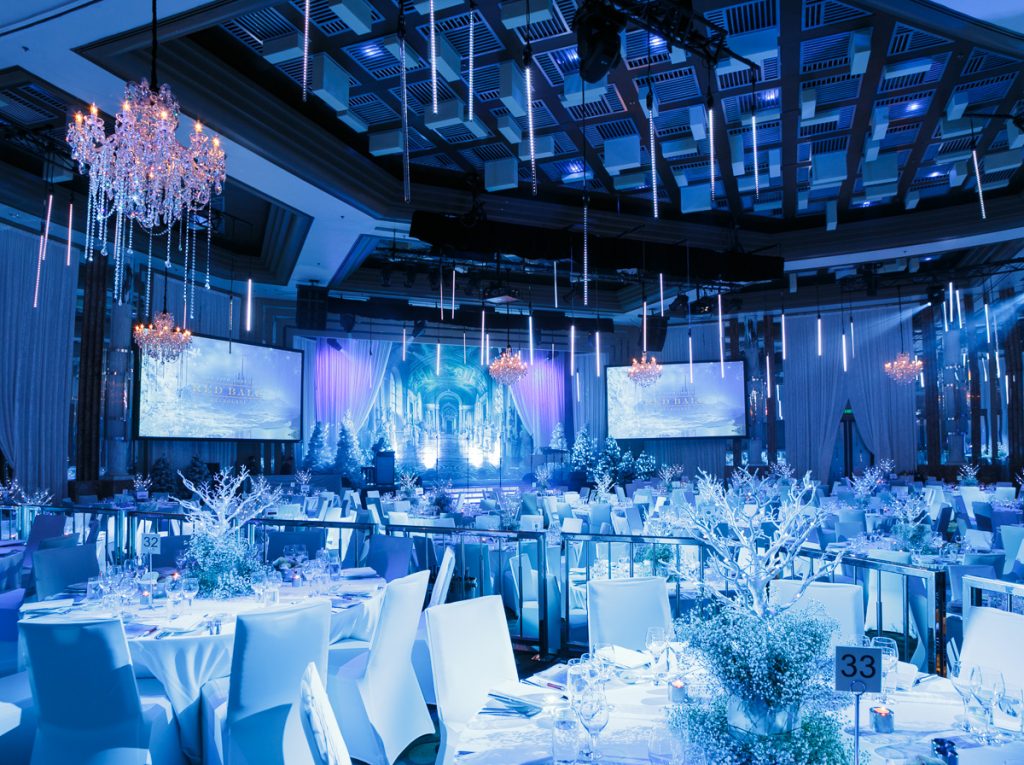 In: Themed events done PROPERLY, and with specificity
If we're talking big ideas, Xen describes an industry-wide trend towards immersive events. Creative, lavish events that take that thematic ball and run with it.
"When clients have these big ideas, my advice is to halve their attendee numbers, and double their budget. That way you can truly execute an amazing event."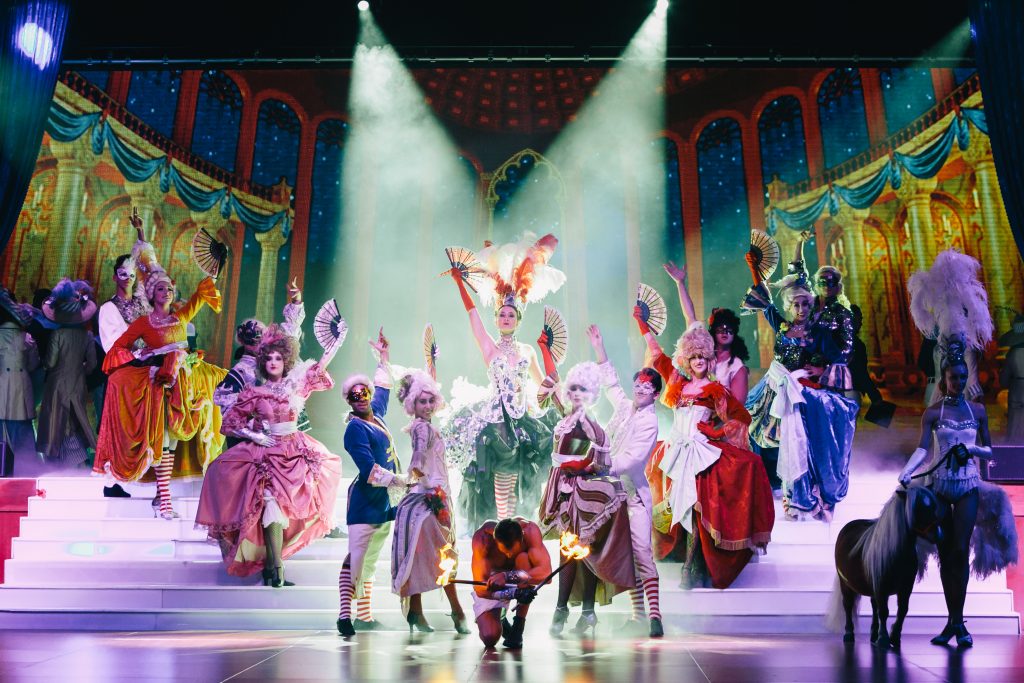 "If you're going to do a circus-themed event, do it IN a circus. Do it properly, and make it breathtaking. Be creative and take risks."
Victoria: "One of my favourite themes from last year was a Parisian ballet themed event. The reason the theme worked is that it lent itself to a style of food, a style of beautiful decor, and a style of music."
"It was an all-encompassing theme that conjured up a specific mood and overall aesthetic."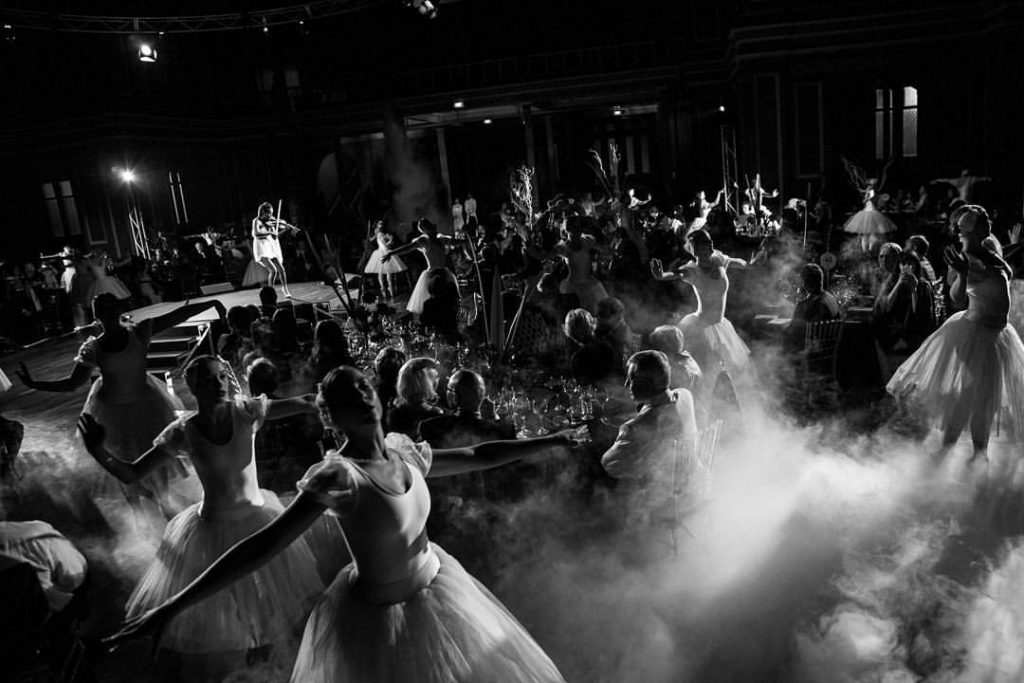 In: Truly unique venues and destinations
In Xen's experience, the past few years have seen event planners and party-lovers begin to choose venues because of the venue itself, rather than for convenience or traditional reasons. In other words, the venue is a part of the draw of the event.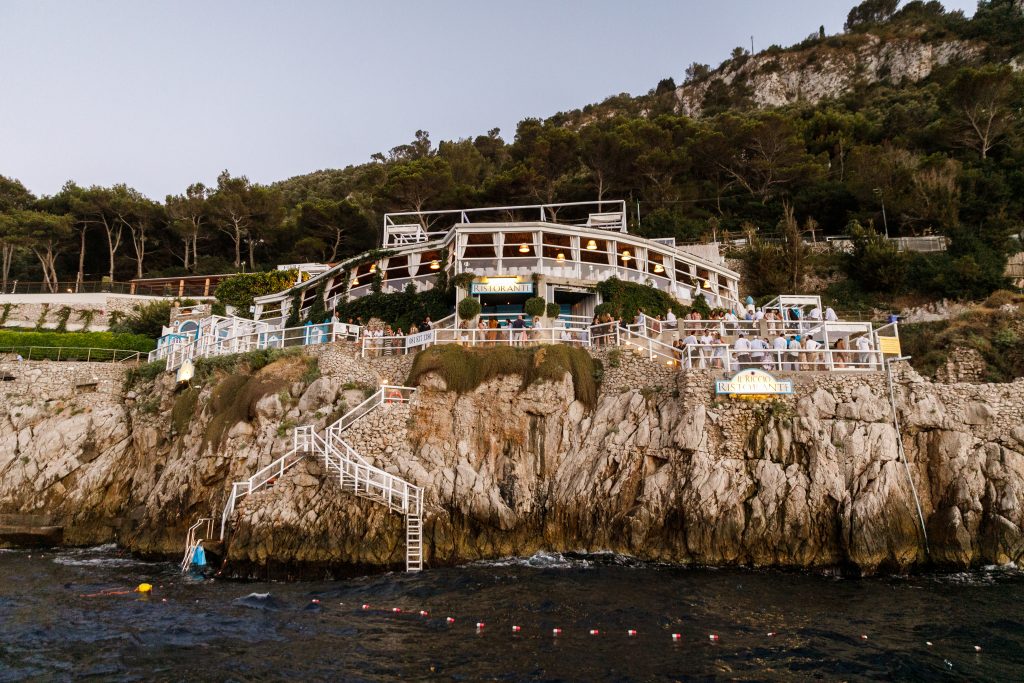 In many cases, that means destination events, or events held in wholly unique spaces.
"Social media means people are able to position their events as extensions of themselves. They're self-representative, and that gives people a sense of ownership of their event. And that means people can be entirely original with what they want."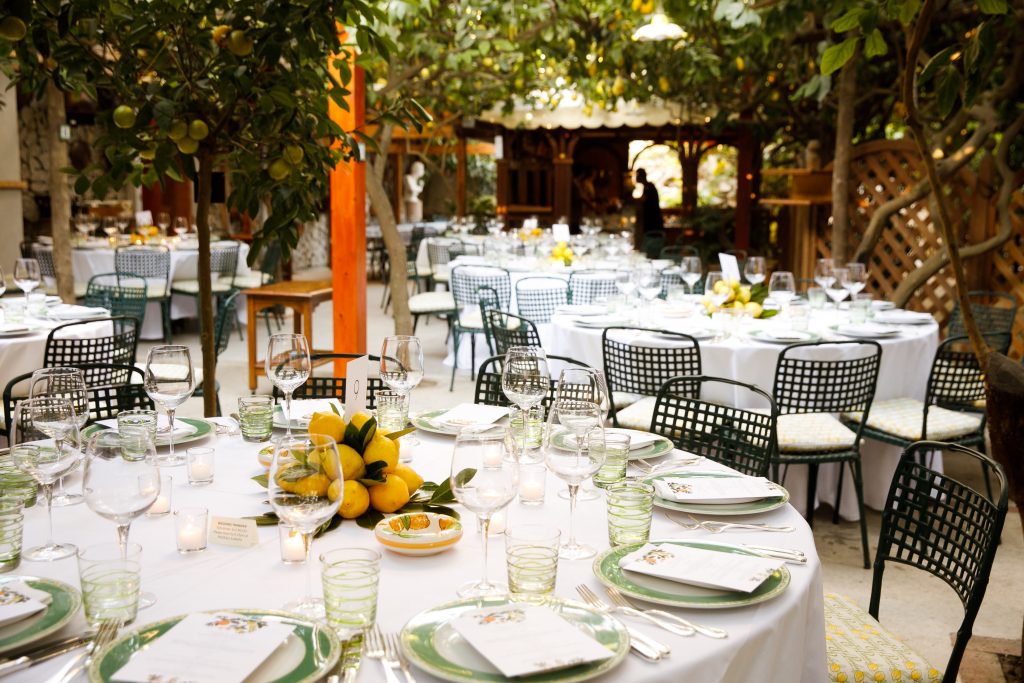 That means renting a paddock in the middle of nowhere, and putting together a lavish potluck picnic. It means putting parquetry floor over a huge tennis court. And it means destination events for close friends. That's also the case for those operating on a small budget that still want to embrace one of the top event trends for 2018; find a unique venue that's reasonably flexible, and the world's your oyster.
In for the long haul: garden parties, food trucks
One of the most frequently delightful event trends Victoria's looking forward to continuing in 2018? Garden parties.
"Garden party themed events are a beautiful way to host an informal, cocktail-style event, albeit one that looks breathtaking. I imagine we'll see heaps of garden parties again in 2018."
Market-style food truck setups too, were all the rage in 2017 – and show no sign of disappearing. "Food trucks really are a great way of putting out a buffet and adding an element of casual fun to events."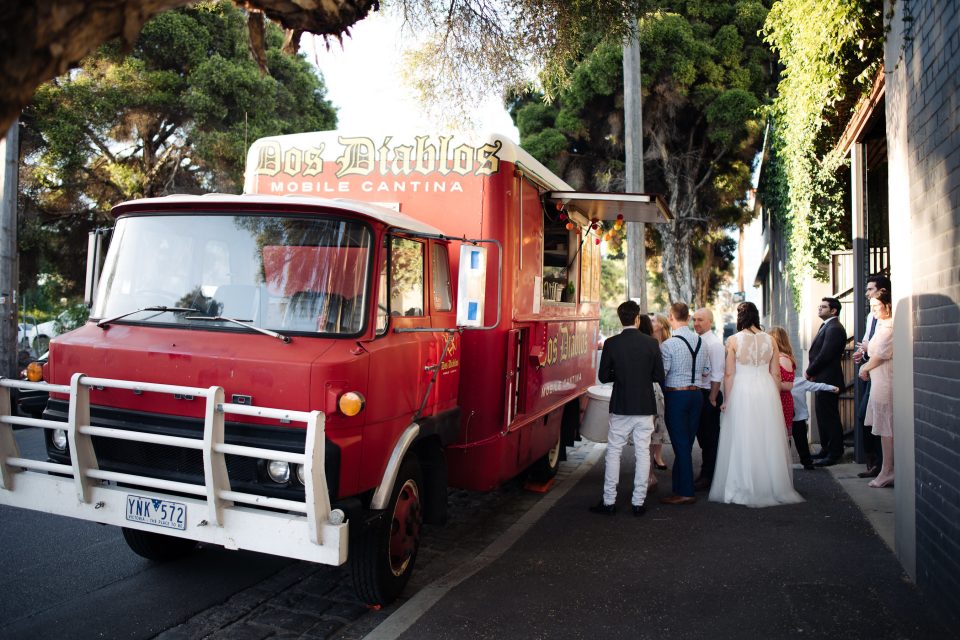 "That said, we'd absolutely LOVE to see a venue properly reinvent the buffet."
In: Sci-fi and all things VR
It's never been cooler to nerd out on technology and sci-fi/comic book culture. In Victoria's opinion, we're likely to see a heap of sci-fi and space-themed events in the coming year – especially with films like Ready Player One on the horizon, and the potential for integrating VR and new technologies into events. Sci-fi high-tech wizardry: one of the top event trends for 2018 we can expect.
"It's a perfect opportunity to figure out how to make VR at events fun!"
Most of all: jaw-dropping surprises and true creativity
When asked about event trends for the year ahead, and what he expects to be at the forefront of the industry in a year's time, Xen laughs.
"It's like fashion, everything goes in cycles. At the moment, it's all about black and white, about bold and vibrant colours, and dual-colour. Stone and vintage glam are in. Saxophone and DJ combo is out, and now I'm loving a classical pianist alongside a DJ."
"What's most important however, is being truly interesting, and creative."
Victoria agrees: "When organisations have that sort of a budget, it really pays to do something breathtaking. Everyone's seen a big reveal, a flash mob. What ELSE can we do?"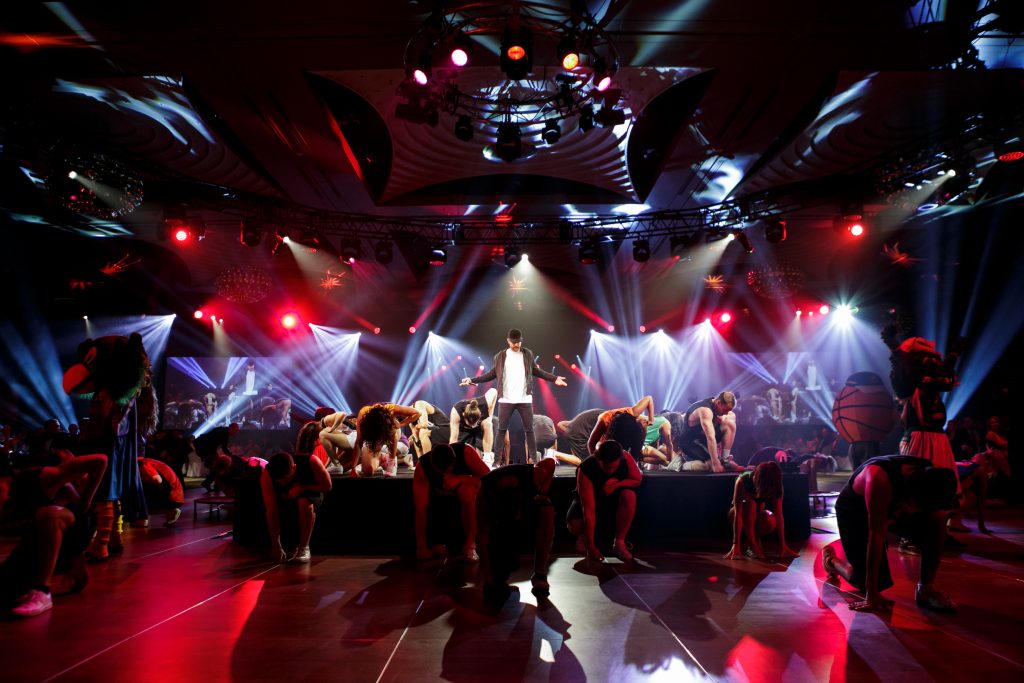 Truly unique events are the ones that make a lasting impression – the ones that are ACTUALLY surprising and breathtaking, rather than merely "oh, pretty good". That's the sort of experiential marketing that results in social media posts, clickable moments, and excitement. And of course, that's how venues get on the map too.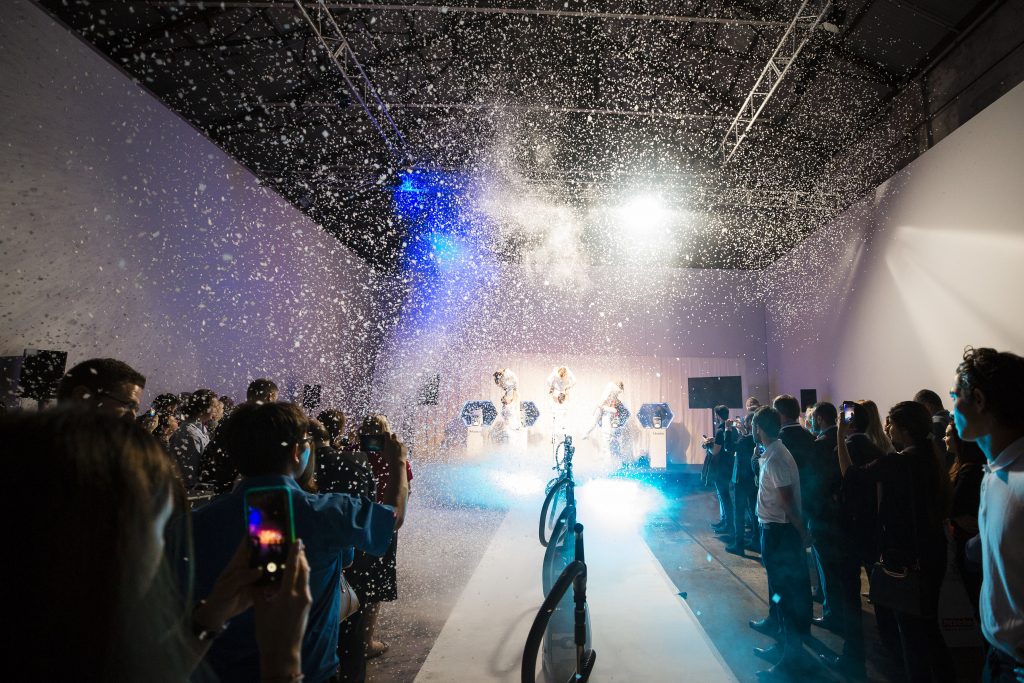 Xen: "It's my job to break the mould every year! We need to think outside the box, and now the box is bigger and it's mirrored and it has pretty lights all around it. The landscape of events is changing, and there's no point being ambitious if you can't lead, as well as change."
Which is exactly right – the question on everyone's lips is around what the top event trends for 2018 will be, but perhaps the better question would be "what will YOU do to break the mould and to truly surprise and astound guests?"
So. What will you do with your next event?
Inspired? Spectacular event brewing? A truly special event on the horizon? Find and book the perfect venue using VenueNow >>
Looking for an event venue to hire?
VenueNow has you covered with over 2,000 venues across Australia ranging from large event spaces to small meeting rooms. Find your perfect venue for hire faster than anywhere else.
Call our support team on
1300 647 488 during business hours
AEST or chat online.
© Copyright VenueNow 2020 | SPARE GROUP PTY LTD | ABN 22 607 830 302