Why go into a new decade quietly? You're a little wiser, and chances are you party WAY better than your 20 year old self. Time to plan a celebration of all things you – here's your ultimate 30th birthday party planning checklist.
Farewell 20s, hello to a brand-spanking new decade! The big 3-0 is arguably more of a cause for celebration than 18 or 21. You're a little – or a LOT – wiser, you're better at holding your liquor than you were at 21, you have a stellar group of friends around you, and you know exactly what you want from a celebration.
So – let's do it! Our ultimate 30th birthday party planning checklist awaits, to get you from 'I guess I'll do something' all the way to an incredible night of all things YOU – whatever your party style might be.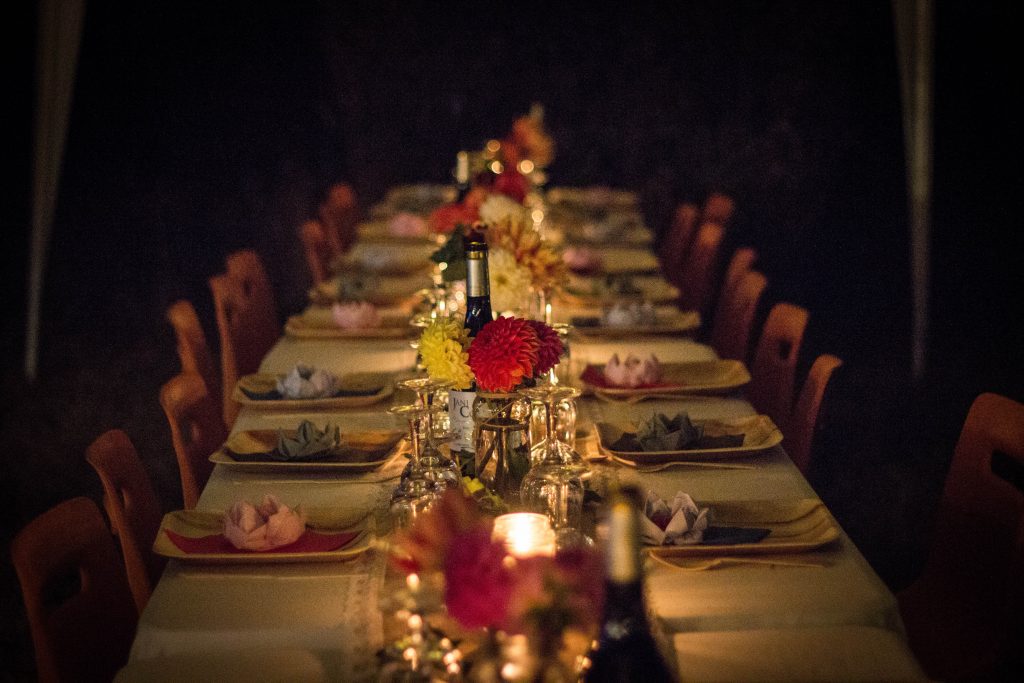 Your 30th birthday planning checklist in a nutshell:
Decide what your event vibe will be
Decide on your budget
Think about drinks
Think about food
Contact venues
Check out your ideal venue
Remember the little things
After party?
PARTY
Decide what your vibe will be
The first decision you need to make, a decision that'll influence everything from what venue to book or what friends to invite, is: what do you want from your birthday celebration?
Casual drinks with mates within a section of a bar? Sit-down dinner for your nearest and dearest? Lavish celebration, with exclusive use of a venue? Your event style and which friends you want to invite will determine your budget, the venue, entertainment options, and your overall event.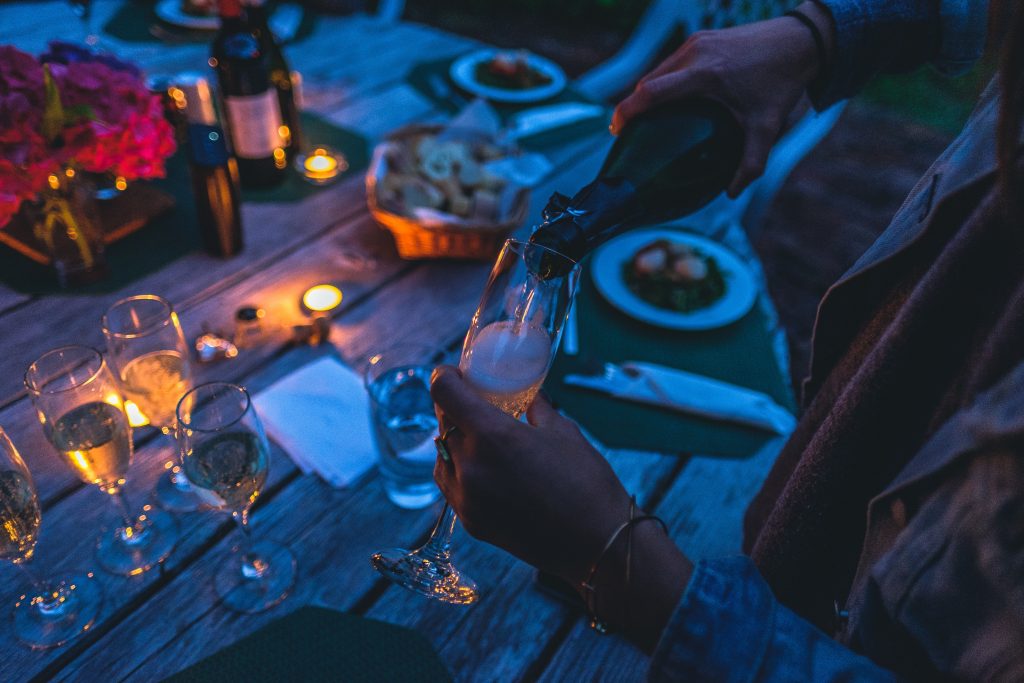 Lock in your budget, know your must-haves
Next, realistically hone in on your budget – how much you are willing to spend?
Will you be paying for everything, or will your mates be paying their own way? If it's the latter, casual venues will take into account how much your friends spend when it comes to meeting the 'minimum spend' to use a space exclusively. More about that later!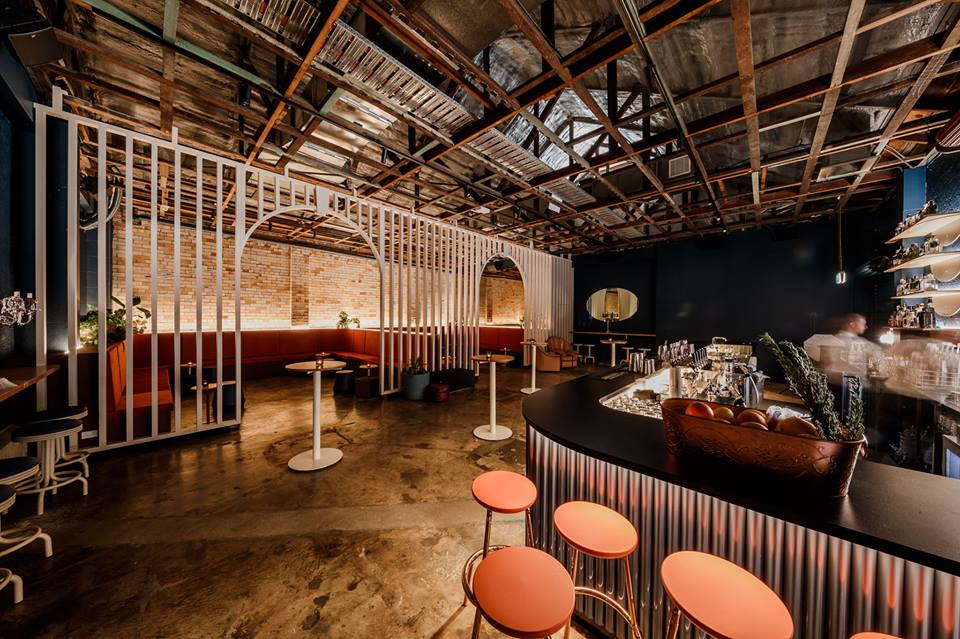 How much does a 30th cost?
Calculate your event cost in under 5 minutes
At VenueNow, we find that when it comes to 30th birthdays, the lower end of the budget scale is about $500 to $800. On the higher end – those who hire a function space exclusively, purchase a food and beverage package, and go all out with decorations – you'll see budgets of about $2,000 to $3,000. It all comes down to how much YOU want to spend.
Deciding on your budget will go hand in hand with deciding what your must-haves are. Basically, it'll confirm in your mind what should come top of the list when you're thinking about a venue or food/booze that fits your budget.
Is it a venue near public transport? Maybe it's a space that's big enough for all your mates but small enough to be intimate. Perhaps it's a type of cuisine that you NEED to enjoy on your birthday (because it's your day, after all).
Think about drinks
This one's easy – bar tab, beverage package, or cash bar?
If it's anything other than cash bar (woo!), consider how much of your budget you'll be spending on booze versus food. 
Beverage packages are great value for money – as they're unlimited supply of a list of drinks for a specified duration – but are a little pricy. You'll need to pay a set price per person, which can end up completely blowing the budget. In our experience, the most popular drinks plan is to put a bar tab down, then allow friends to buy their own drinks once it runs out. Check out your venues' drinks menus to see how far your bar tab will go.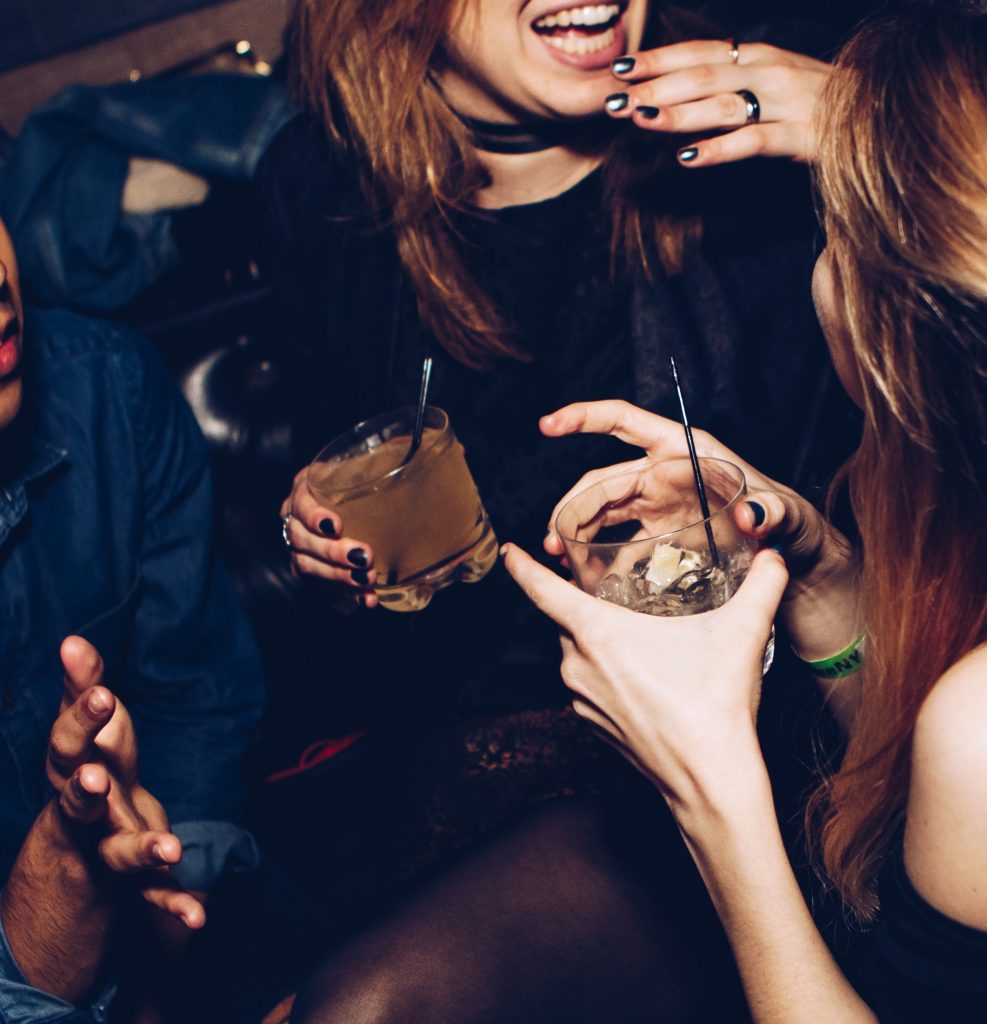 Think about food
First up: will you be providing food for your friends? If the answer's no, that makes things easier! No wading through menus for you.
That said, if you are planning a 'let's just meet here and drink!' celebration, we do recommend choosing a venue that offers easy snacks for your friends to order. Lining your pals' stomachs will ensure there aren't any 21st birthday party style messy moments.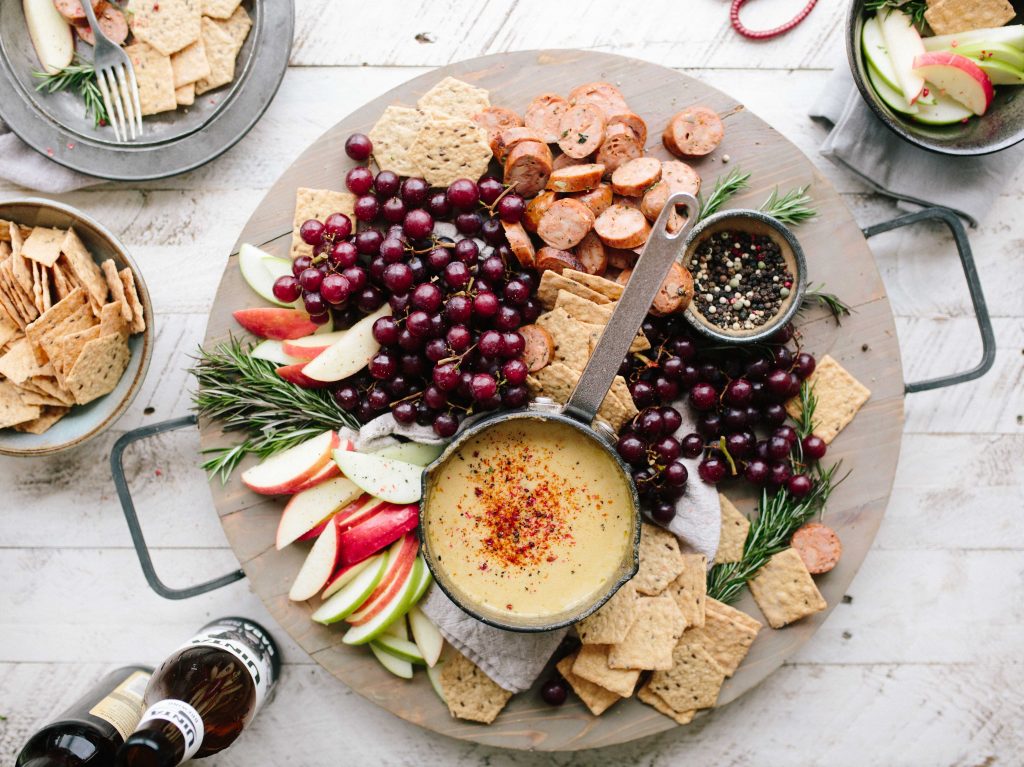 If you are going to organise food? Here are our recommendations.
Most venues will have a set menu, priced per person, for events. You'll generally get to choose a couple of dishes from the menu, to make up the dinner for your event. Beware though, these are pricey!
Canapé packages are good value if you're organising a bit more of a formal cocktail-style event. Six canapés per person is 'entry-level', and about eight to 12 (sometimes with a 'substantial' canapé) is a 'meal' equivalent.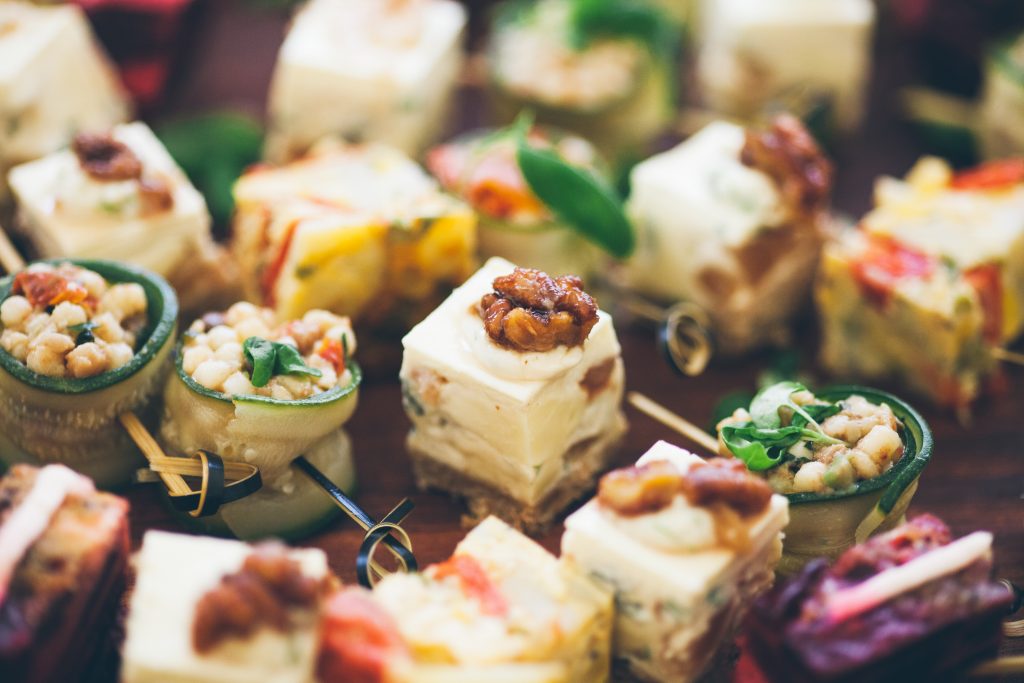 Canapé Platters are cheaper than canapé packages. It can be a little overwhelming trying to figure out how many platters you'll need, so it's a good idea to use the canapé equation above and apply it to your platter order.
Note: many venues will require you to pre-purchase food.
Contact venues
Now it's time to find and book an amazing venue with confidence, certainty and speed. If you have a few in mind, get in touch straight away!
And if you don't, or if you want to find a venue that's a little surprising, unique, hidden or new? Use a service like VenueNow – a booking platform literally filled with venues that are ideal for specific event types.
Check out your ideal venue
When chatting to clients – corporate or social – the team at VenueNow ALWAYS recommends checking out your venue in person. There's only so much you can truly garner from photos, and you'll want to know whether the venue you have in mind is really the perfect space.
If possible tee up a site inspection with the team at the venue, especially if you'll be enjoying exclusive use of the venue. This will also allow you to get to know the team, and ask vital questions about your event.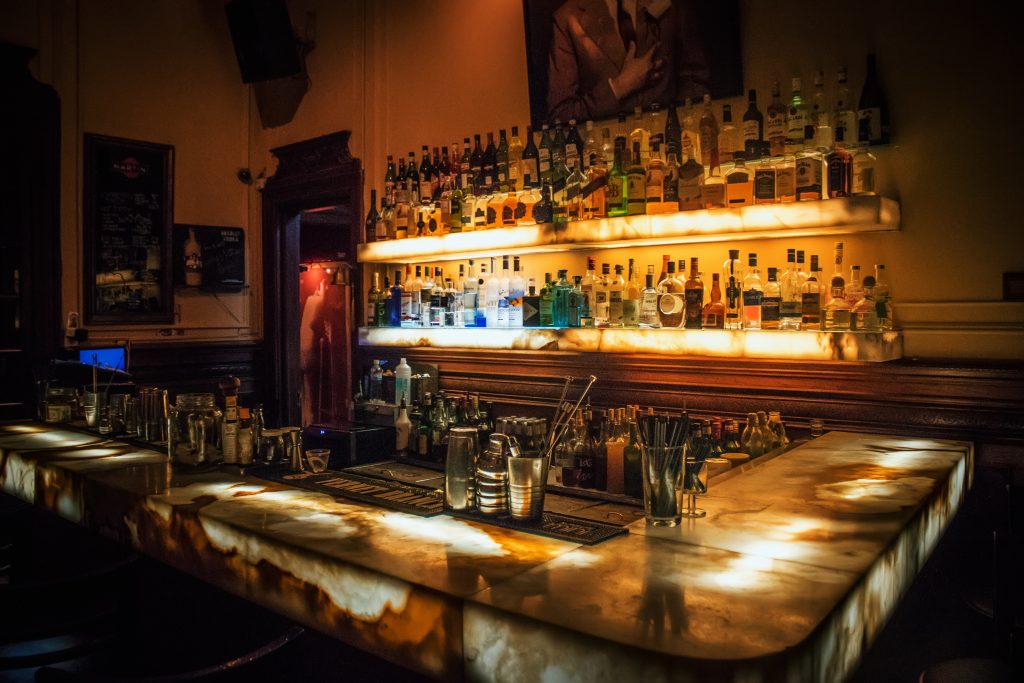 Remember the little things!
While checking out your venue, ask about all of the following event details that might apply to your party:
Parking

Cakeage (bringing in your own cake)

An aux cord for music

Will you be able to decorate your space?

AV options

How the venue organises payment for food/drinks

If you have a bar tab, how they'll ensure only your mates use it

Security guard requirements (and if that'll be an extra cost for you)
What about an after party?
Some of you will approach your 30th birthday party planning completely aware that you'll be hitting the hay by midnight and revelling in a hangover-free morning.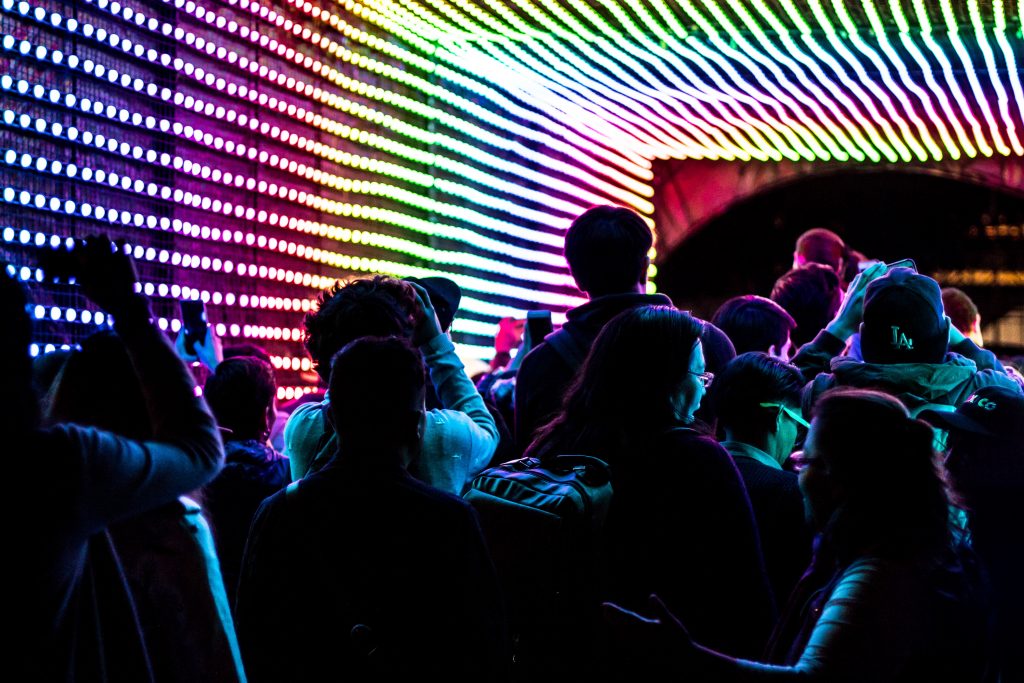 For some, an after party venue is an absolute must. Take it from us – nothing kills a night's momentum quite like trying to find a spot nearby that's ideal for a dance (without a line), while also herding 10 of your mates.
Know where you're planning on going, find out whether there's a cover charge, and – if you're extra keen – book a section for your posse.
Now...party!
Are you ready to plan and book your own 30th birthday party?
Check out VenueNow's list of top 30th birthday venues to kick off your party planning >>
Looking for a 30th Birthday Venue?
VenueNow has you covered with over 2,000 venues across Australia ranging from large event spaces to small meeting rooms. Find your perfect venue for hire faster than anywhere else.
Call our support team on
1300 647 488 during business hours
AEST or chat online.
© Copyright VenueNow 2022 | SPARE GROUP PTY LTD | ABN 22 607 830 302