Are you in charge of organising your office's Christmas party this year and feeling the pressure to make it better than last year's celebration? We understand your planning pain!
That's why we've compiled the top 5 ways to create a unique party from our 14+ years' experience in the events industry at Bursaria.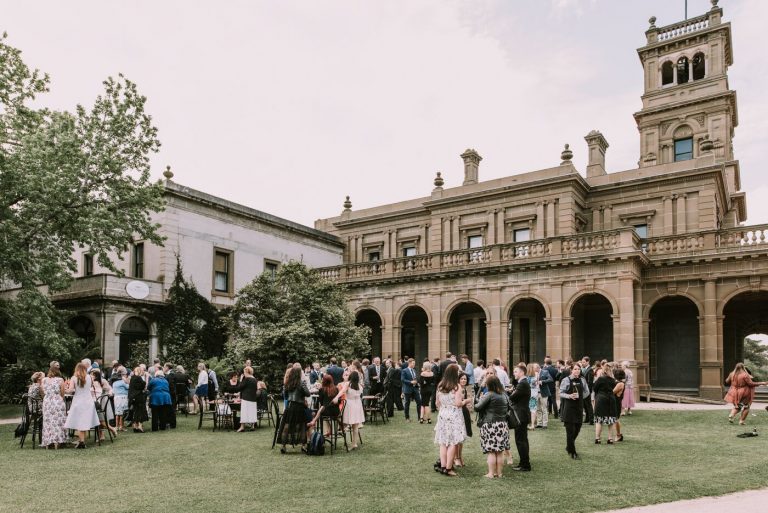 1. Combine indoor with outdoor
After being in the office all year long, the last thing your team wants is to be inside on a beautiful summer day. So, why not start your celebrations in a local park or garden before moving inside?
Venues that are surrounded by greenery, like the Rosina Function Space at The Abbotsford Convent or The Refectory at Werribee Park, are perfect locations to host an event since there are a lot less logistics involved with moving everyone from A to B – it's all in one spot!
Also, it'll make your social media manager happy since they can easily snap away and show how awesome your organisation is by having your Christmas party in a beautiful place. There's a reason why the Abbotsford Convent was listed by Venuemob as one of 'Melbourne's most Instagrammable venues'.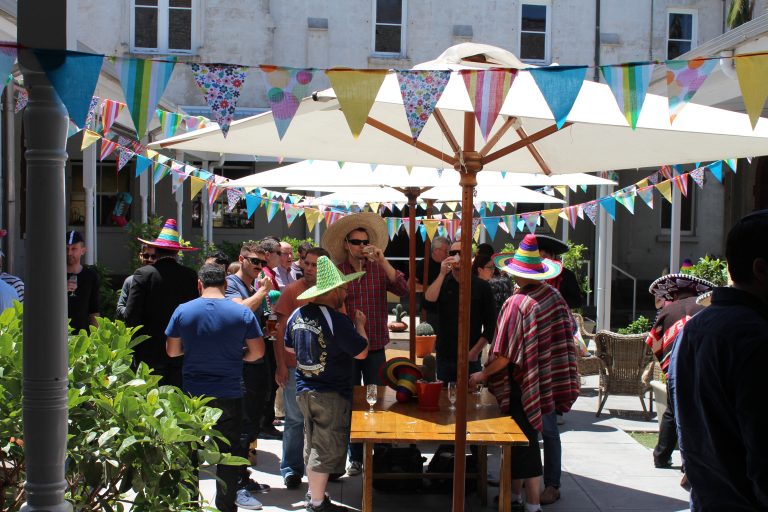 2. Have a theme
Nothing says 'party' more than a fun theme! This is your opportunity to see your manager in a sombrero with a moustache or your colleague in some neon and lycra. Let your team get a bit creative and have a theme for your party.
'Great Gatsby', 'Murder Mystery', 'Ugly Jumper', 'Black and White', 'Mythical Creatures', 'Crazy Hats', 'People in History', 'Harry Potter', 'African Safari', 'Disney'… the options are endless!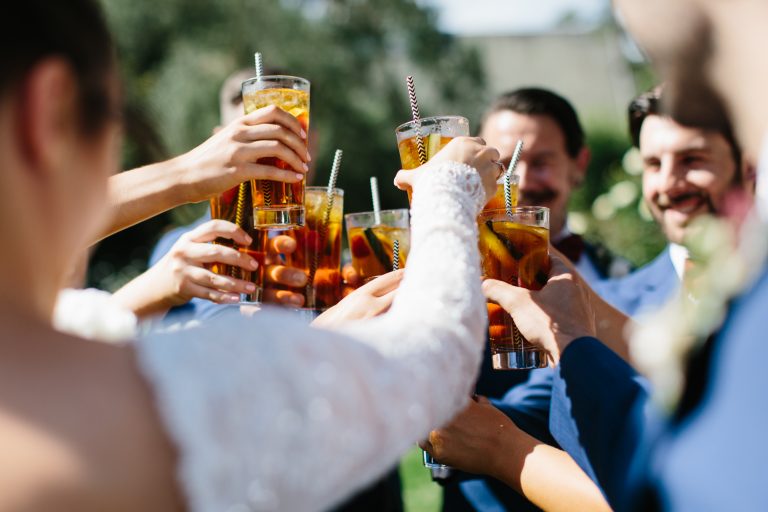 3. Personalise Cocktails
Congratulate your team on all their hard work with personalised cocktails and an expert mixologist! Everyone will leave feeling a bit more enlightened on the best way to mix a cocktail, as well as a bit lighter on their toes.
Personalised cocktails are also a great way to break the ice between departments who are still trying to learn one another's names!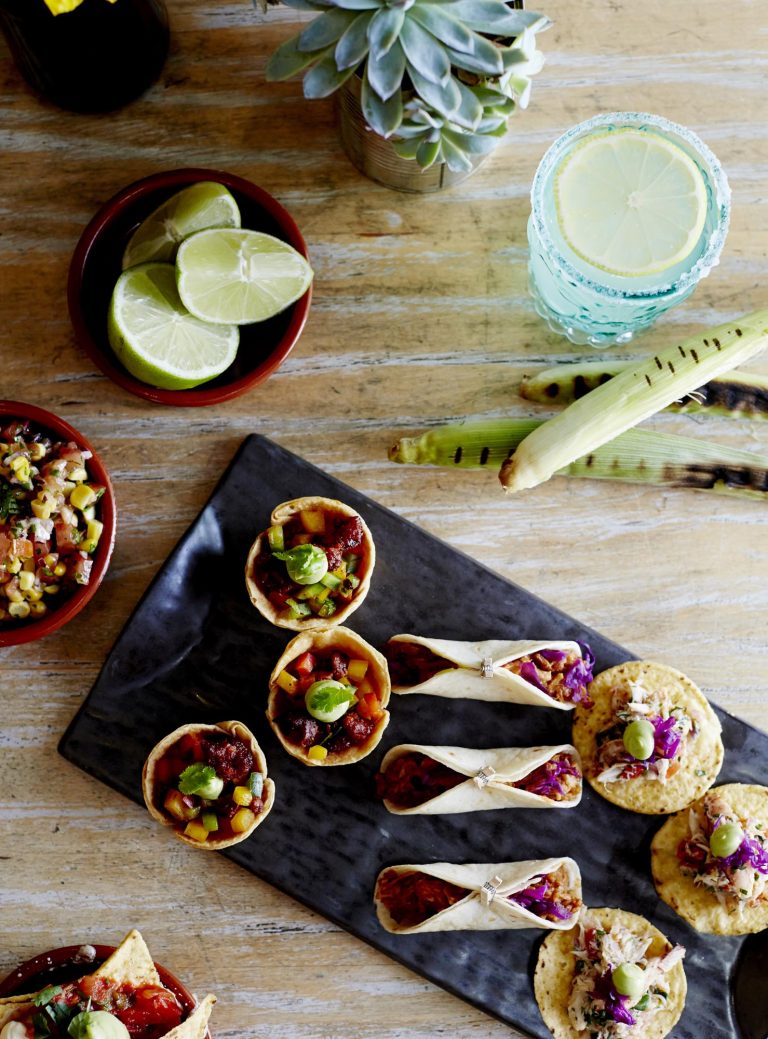 How much does a Christmas Party cost?
Calculate your event cost in under 5 minutes
4. Live food stations
Spice up the catering a bit and incorporate live food stations. At Bursaria, we've been known to throw a party or two with dumplings on the menu, Mexican taco and nacho stands, Souvlaki, curry stations and barbecue… yum!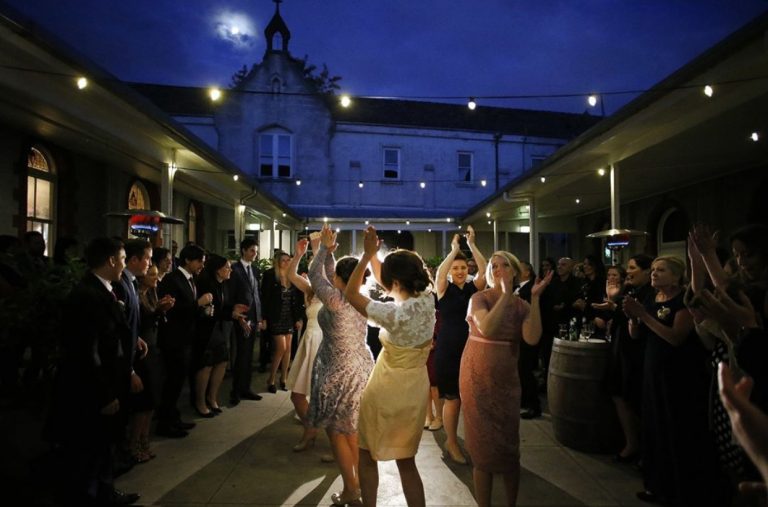 5. Keep the night interactive
Don't sit down all day. Keep it interactive and incorporate games, trivia, dancing, lawn games… anything that keeps your colleagues from hitting a slump and wanting to leave early.
This could also be a great opportunity to test your team's knowledge of your organisation with a 'pull questions out of a hat' game, and them feeling a little bit more connected to your organisation's story and mission.
Corporate Christmas celebrations don't have to be your stock standard lunch or dinner. Use this time to rejuvenate and reward your team by providing a beautiful location and catering for a well-earned celebration.
Looking for a venue to hire?
VenueNow has you covered with over 2,000 venues across Australia ranging from large event spaces to small meeting rooms. Find your perfect venue for hire faster than anywhere else.
Call our support team on
1300 647 488 during business hours
AEST or chat online.
© Copyright VenueNow 2020 | SPARE GROUP PTY LTD | ABN 22 607 830 302