Finding the perfect venue for your next conference can be like finding a needle in a haystack. We've done half the work for you, and shortlisted nine of our favourite Sydney conference venues. And if you need any extra inspiration, Sydney's filled with conference venues of all shapes and sizes (and we've got them all ready for you to peruse)
Conferences are one of those inevitable realities of a professional, adult life. They can be a great opportunity to expand networks, discuss and learn. They can also be really dull, often because of the location: a windowless room, with fluorescent lights and zero facilities. Chances are, you've been to a conference where your mind has wandered off... I wonder what I'd look like as a redhead? Maybe I'll get a reuben for lunch. I wonder if the reuben sandwich was actually named after a guy named Reuben? And so on.
Avoid the brain drain, and book an amazing venue for your next conference in one of our favourite Sydney conference venues.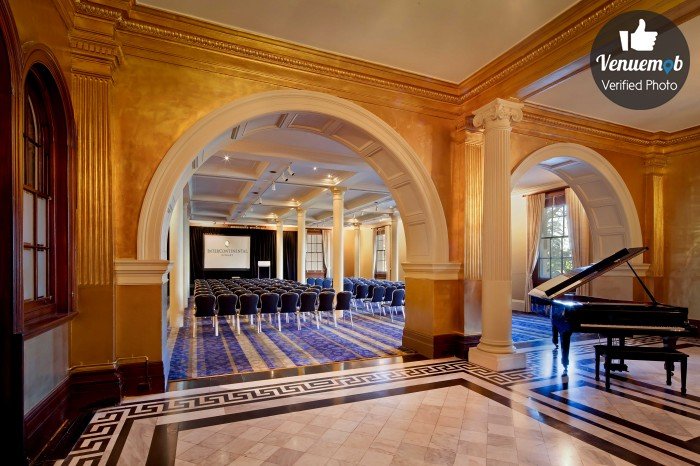 InterContinental Sydney
From the outside, the InterContinental Sydney looks like Netherfield Park from the 1996 BBC adaptation of Pride and Prejudice. The opulence and beauty continues inside. And combined with all the latest mod cons, your conference will run far more smoothly than the first time Lizzie Bennett met Mr Darcy.
InterContinental Sydney
Sydney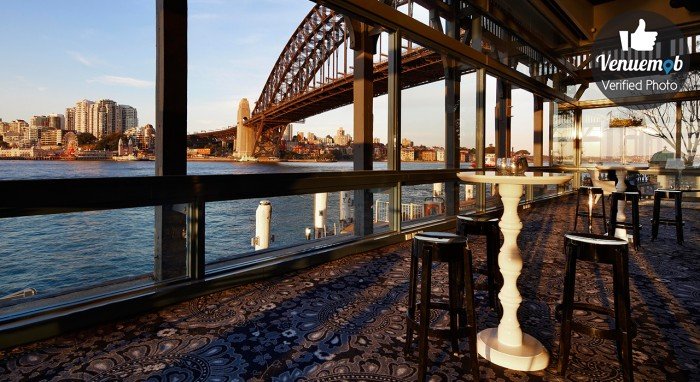 Pier One
If you're hoping to host a conference that's impressive and memorable, a good start would be holding it beneath an impressive and memorable structure. Pier One has a number of purpose built conference and meeting rooms that look upon the majestic Sydney Harbour Bridge. Be inspired...or barring that, give them something pretty to look at.
Pier One
Walsh Bay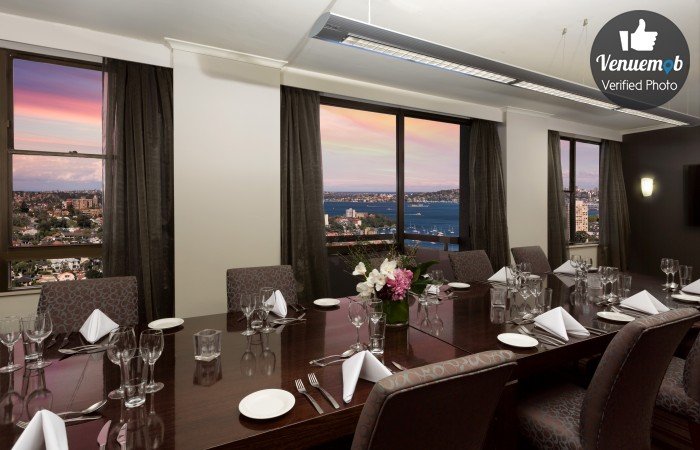 Rydges North Sydney
With sweeping views of the Harbour and plenty of natural light, you can host your next conference in the most relaxed of settings. Spend the day liaising and learning, supported by the latest AV equipment. Opt for the conference package that includes a lawn balls session to get ideas rolling...but only if you don't have super competitive people attending. We don't want a repeat of the volleyball incident of 2015.
Rydges North Sydney
North Sydney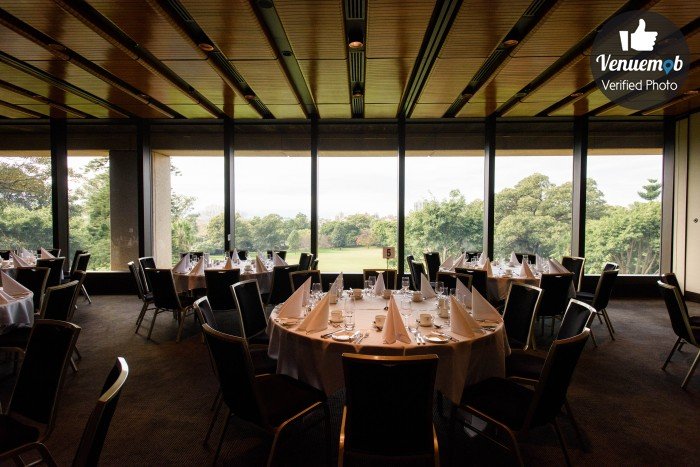 NSW Parliament House
While NSW Parliament House has aged gracefully, it's also had some serious work done. But rather than be full of fake curves, NSW Parliament House celebrates its beautiful history, while adding in some convenient mod cons. It's the perfect spot to impart wisdom on the masses.
NSW Parliament House
Sydney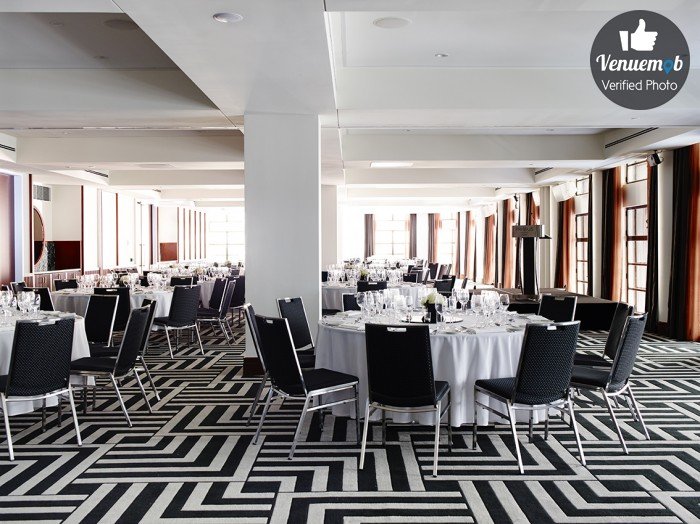 Primus Hotel
Everyone loves a bit of art deco architecture. There's just something deeply romantic and aesthetically pleasing about it. The Primus Hotel in Sydney is a lovingly restored art deco hotel in the heart of the CBD. It's only been open for 18 months, so it's a hot new find for your next conference or seminar.
Primus Hotel
Sydney
Radisson Blu Hotel
Combine five star luxury with state of the art facilities for your next conference to wow your guests. With its super central location, clean design and extensive catering options, Radisson Blu has all the bases covered. They also offer breakfast meeting option for those early birds.
Radisson Blu Hotel
Sydney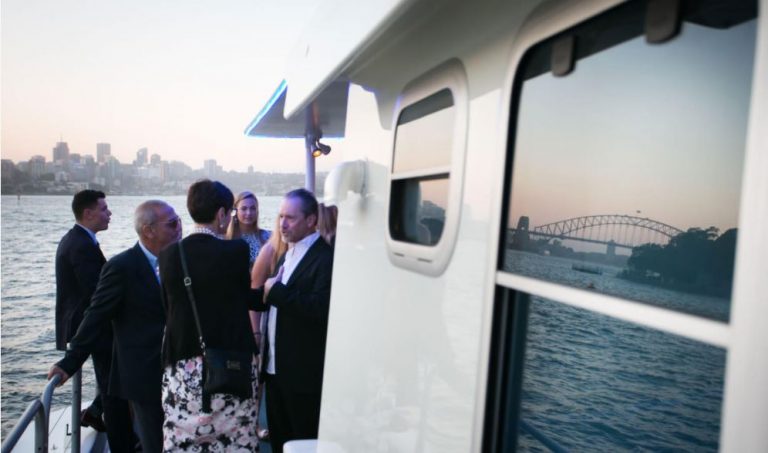 Coast Harbour Cruises
Sydney Harbour is one of the most beautifully scenic waterways in the world. So, what better place to host a conference or seminar in Sydney than onboard a boat? A boat that has a great sound system, flexible seating arrangements, wireless mic and TV. And while boats and conferences may not seem like an obvious pairing, they actually go together like fish and chips.
Coast Harbour Cruises
Can depart from an organised point on Sydney Harbour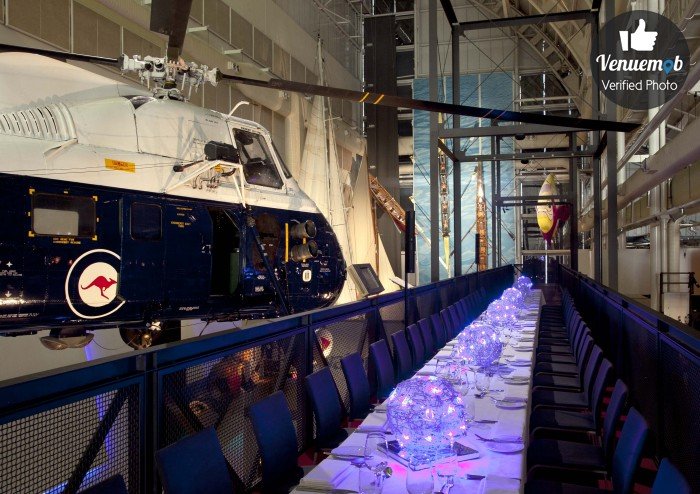 Australian National Maritime Museum
So, if you're looking for a venue with a difference, then Maritime Museum is shore to impress you. You sea what I did there? There are a range of impressive and purpose-built spaces with modern and high-end AV equipment to ensure your conference is smooth sailing. The best bit? It's located in the heart of Sydney. Water you waiting for?
Need some more conference inspiration? Click here to see all the wonderful venues Sydney has to offer >>
Looking for a Sydney conference venue for hire?
VenueNow has you covered with over 2,000 venues across Australia ranging from large event spaces to small meeting rooms. Find your perfect venue for hire faster than anywhere else.
Call our support team on
1300 647 488 during business hours
AEST or chat online.
© Copyright VenueNow 2020 | SPARE GROUP PTY LTD | ABN 22 607 830 302