In a series of monthly articles, Nicole Bates of Conversion Management will be sharing her wealth of event sales knowledge, accumulated over years spent transforming event businesses into event powerhouses. Today she sheds some light on developing a key piece of planning for any business – the annual sales budget. 
Year on year, your business is expected to grow. After all, that's the aim of the game. You may not necessarily want the business to expand in size, but every business owner wants to ensure their venture is more profitable than the year before. A key element to ensuring this success is having a clear annual sales budget. Setting a budget allows you to plan this growth, and set the expectations for your team and your business. That is, having clear monthly targets that combine to an annual sales budget, gives your team the clear expectations of their sales and growth.
So, how do you go about planning an annual sales budget?
First, look at your historical data. You need to know how you've been trending thus far to really tailor your budget. Is July a typically slow month? Is all your business coming in during December? Extract your confirmed business per month. What was your actual revenue? Then, look at your lost business report in month-to-month order. Identify the opportunities missed during the prior year, and plan to capitalise on them in the next year.
Now, review the annual calendar. The calendar and where key dates fall can greatly affect the amount of revenue that comes in. When is Easter? Aside from being an excellent excuse to inhale chocolate, Easter also heavily affects the meetings and events industry. Historically, Easter brings a downturn in events, ultimately affecting business levels one week prior and three weeks or more after.  If Easter is in April, you can expect revenue to dramatically decrease. Conversely, if Easter is in March, you can expect March and April to have a decrease in revenue. An example of this was 2016 Easter period. 
Look at Christmas, do we get the extra Friday and Saturday in the month? That will definitely make a difference regarding the events that can be held during that month. Make sure you look for all the following dates, as it all adds up: school holidays, both state and federal Parliamentary sitting weeks, even May, also known as budget month. Spending becomes tight generally just before and definitely after the Federal budget and prior to the new financial year.
It's a good idea to visit your local bureau's website and see what they have announced as confirmed big events for the year ahead. What major events are confirmed that your business could capitalise on? Identify what events you already have locked in, and your pending enquiries. What months are looking full? If they're tracking well 10 to 12 months out, then you know these are going to be your strong months. These are the months where you know your revenue is going to be steady, with a large portion of confirmed business coming in, and plenty of time to book in even more. Keep in mind these busy dates and allocate your higher budget months accordingly.
Sales budgets are a really important tool in tracking your business' progress. They are more than just adding 10% on to last year's revenue. It's important to remember that you want to set realistic goals and achieve growth, but not set yourself up to fail.
The event season is more than October to December and February to April. Don't discount the traditionally 'off peak' season. You should be monitoring your sales targets weekly rather than sporadically throughout the year.

If you're consistently not meeting budgets, then you're missing a structured plan that everyone is on board with. Ensure your team know the sales figures and targets. Don't just hand them a spreadsheet – get them excited about the numbers! Keep them educated on tracking, encourage and drive them to succeed. Make them passionate about your targets – like hitting the last $10k to get the month over the line. Numbers can be exciting.

The aim is to plan for the best you could possibly be, with a strong sales team to support your success.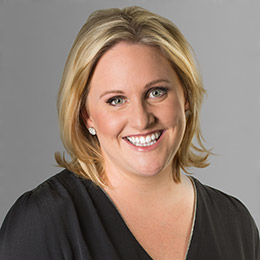 Nicole Bates is Australia's leading expert in sales and management for the meetings and events industry. Driven by a passion to build meeting and events businesses to be the best they can be, Nicole founded Conversion Management in 2016. Through Conversion, Nicole works with her clients to seize their potential, to convert prospects into clients, and to help venues and suppliers transform into profitable powerhouses.
Looking for an event venue to hire?
VenueNow has you covered with over 2,000 venues across Australia ranging from large event spaces to small meeting rooms. Find your perfect venue for hire faster than anywhere else.
Call our support team on
1300 647 488 during business hours
AEST or chat online.
© Copyright VenueNow 2022 | SPARE GROUP PTY LTD | ABN 22 607 830 302