Amazing news for corporates, and for those who love sunshine and riverfront views with their end of year celebrations: Riverland Group has listed its collection of venues on VenueNow.
The venues' addition are of particular note due to their waterfront views and convenient CBD locations – right as we hurtle into end of year and Christmas party season.
The entire collection of stylish venues are an easy pick for many types of end of year events, from the large-scale exclusive events to more casual groups merely in need of a spot to enjoy a bev and celebrate the year that was.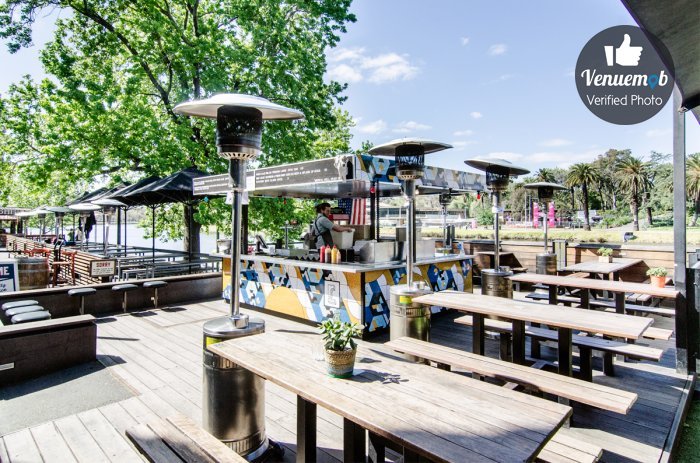 What's more, the content and vital data for all five venues – Riverland Bar, Boatbuilders Yard, Pilgrim, General Assembly, and Bang Bang – were completed incredibly quickly via the VenueNow dashboard. In no time at all, thanks to that informative and eye-catching content, the venues have positioned themselves near the top of VenueNow's search results for key event types.
Already, VenueNow's corporate Venue Bookings Team sees the value in Riverland Group throwing themselves into optimising their listings, complete with imagery, menus, and minimum spends.
How much does an event cost?
Calculate your event cost in under 5 minutes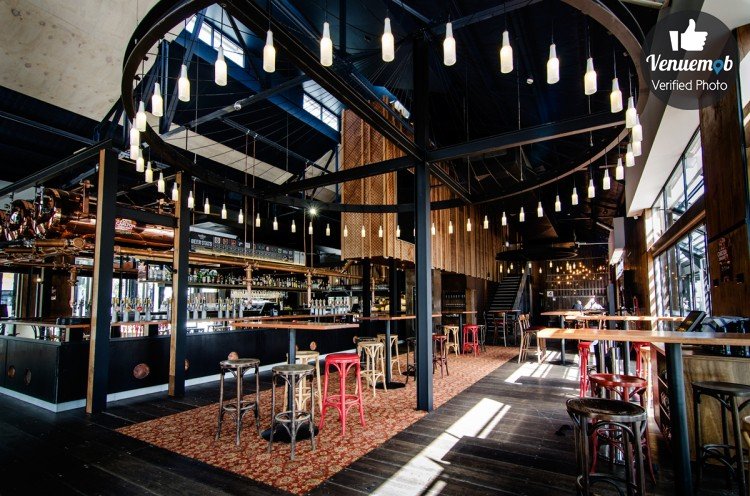 In this busy end of year event season, having pricing, imagery and menus readily available means the difference between a quick booking and a wasted afternoon. And for venue partners, it means qualified leads and time saved.
This of course, puts the collection of venues in good stead to kick off 2019 with a high number of additional event bookings – which is all part of the plan, according to Riverland Group's Emmi Forster.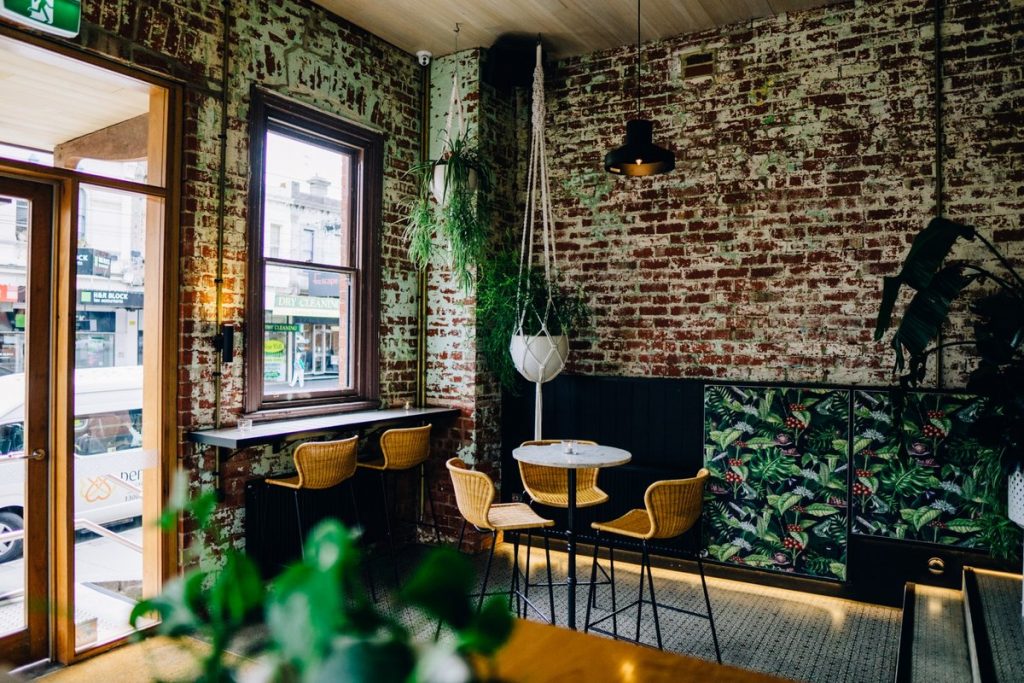 Unsurprisingly, each venue has a slightly different event type 'goal' in mind for their VenueNow listing. General Assembly? It's mid-year events. The Boatbuilders Yard has their sights set on mid-year corporate events, large events of up to 1,200 guests, and relaxed engagement parties.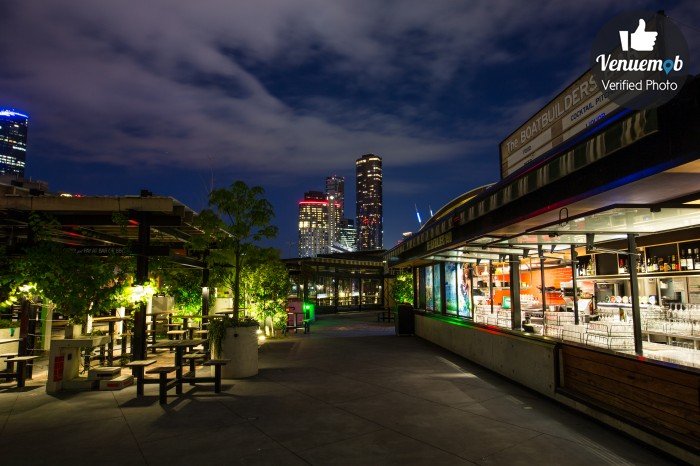 It's cocktail parties and corporate events for Bang Bang, while relaxed weddings and engagement parties are particularly suited to Pilgrim.
Riverland has its sights set on sunshine-loving social events, with their private deck (complete with gorgeous Yarra views and laid-back vibes) having recently been spruced up for summer.
"We can't wait for people to come and party there." Says Emmi. "The private deck, and Riverland in general, is especially good for birthdays, engagement parties, and hens events."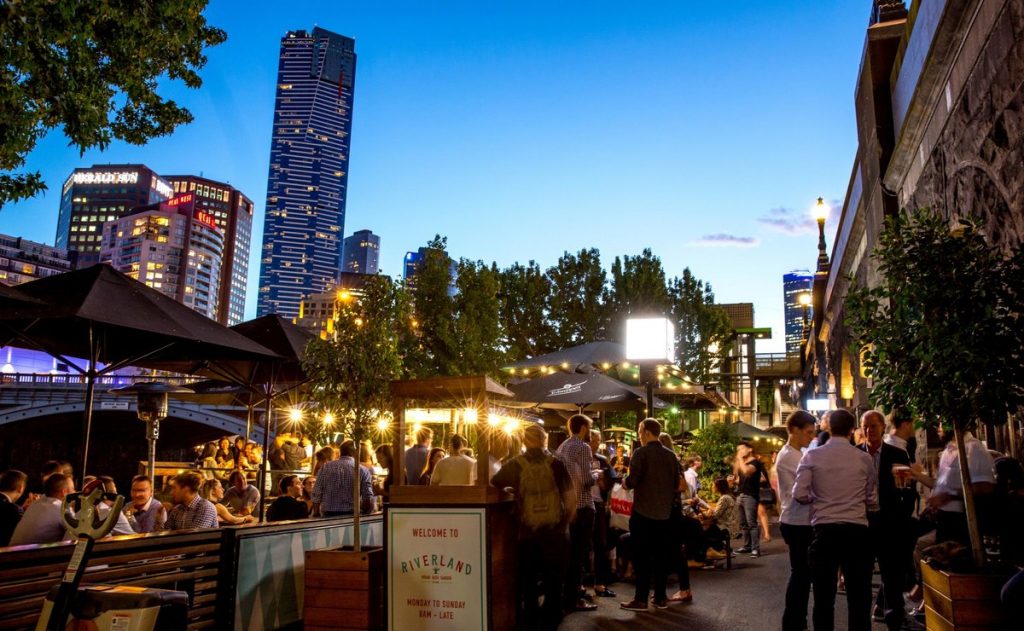 And Emmi's advice for those still on the hunt for a last-minute venue this Christmas party season?
"The key is to be flexible with your date. You WILL find the perfect venue if you have a few dates to work with. Not only will you likely book a better venue, but you'll often find a better price too – especially if it's a last minute booking. Your guests won't remember the date, but they will remember the atmosphere, the food, the drinks, and the fabulous event."
Still on the hunt for a Christmas venue? Head to VenueNow to see Melbourne's top Christmas party venues >>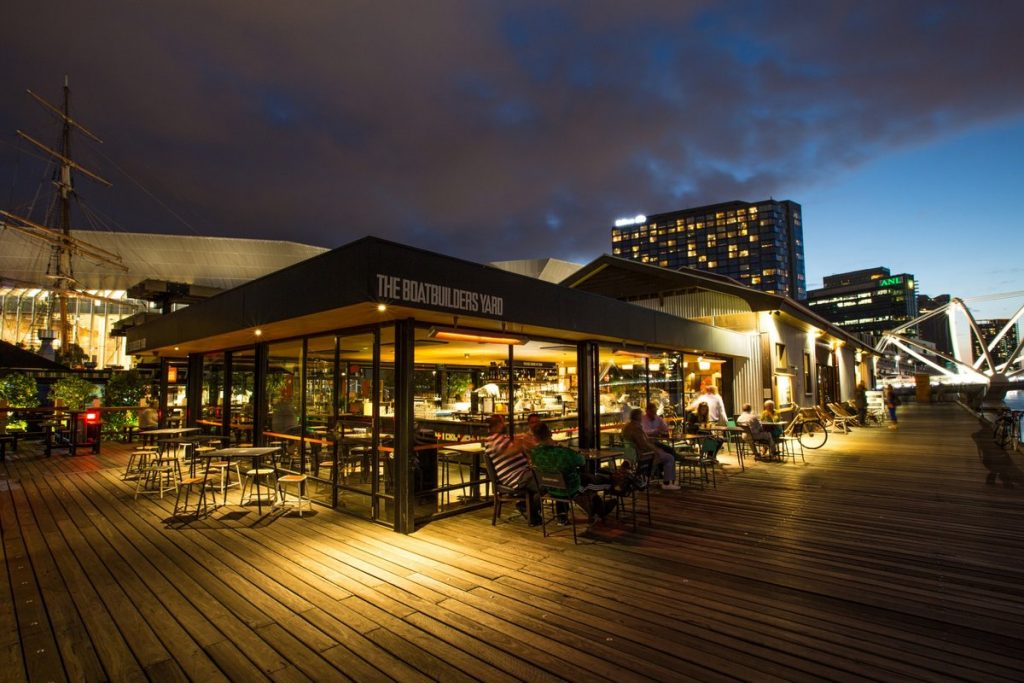 Looking for a venue to hire?
VenueNow has you covered with over 2,000 venues across Australia ranging from large event spaces to small meeting rooms. Find your perfect venue for hire faster than anywhere else.
Call our support team on
1300 647 488 during business hours
AEST or chat online.
© Copyright VenueNow 2020 | SPARE GROUP PTY LTD | ABN 22 607 830 302