The end of the year, that magical December period laden with traditions. There's Christmas, of course. Then there's the languid period between Christmas and New Year's, and the 1st of January hangover. But before all of that is the annual staff Christmas party.
Like clockwork, companies across the country spend one afternoon, one evening celebrating the year that was. The annual staff Christmas party is a great opportunity to reward employees' hard work and come together for a drink and snack or five.
There's no denying it, however – planning a staff Christmas party can be a laborious, time-consuming task. But by following our top tips for planning a staff Christmas party, and enlisting the help of a dedicated platform like VenueNow, you can save time (and money).
Start early
Often easier said than done, we know. That being said – getting stuck into planning a staff Christmas party as early as possible is really going to save you a lot of stress down the road. Once October flips over, key dates in popular venues will be slim at best.
'Early' will be relative to your situation, but the important thing is to start planning as soon as you can. And if you're getting really close to November/December, enlist the help of a professional venue booking platform, like VenueNow. With a dedicated team of venue bookers, they're your best bet of ensuring you book a fantastic, last-minute venue for your staff Christmas party.
Identify your non-negotiables
From day one, know what you're looking for. Know what you need. Sweep past the alluring "this would be nice", or "that'd be cool". Events can easily fail if the necessities are left as an afterthought.
It could be your budget – is it flexible? Or does it need to be under $5,000?
It could be your food – do you need to cater to vegans? Vegetarians? Kosher? Halal?
It could be the date – is your office shutting down early this year?
Whatever your greatest priorities are, identify them early. Then order them in preference of most to least important and shortlist your venues from there. This will make the venue selection process must faster. And if you use a platform like VenueNow, you can make multiple enquiries at once to save even more time.
How much does a Christmas Party cost?
Calculate your event cost in under 5 minutes
Location
If it hasn't already crossed your mind, location is an incredibly important feature of a successful staff Christmas party. This is especially true if you're planning a huge evening event, rather than a 'booking-at-a-pub-down-the-road' kind of do. The further people have to travel and go out of their way, the less likely they are to attend. We're creatures of convenience, and this is especially the case for work-related events.
If possible, ensure there's plenty of public transport options within walking/stumbling distance of the venue...for obvious reasons.
Keep things interesting
Like any industry, every year there's a new, hot trend in events. This year it's roving events. That is, events that start at one location and move to another. Now, this won't be suitable for groups of 100+ guests. But for a smaller staff Christmas party this is a great way to keep spirits high (pun intended).
On the day of your staff Christmas party, you could start with a bit of work in the morning. Then, at 12, kick things off with a nice lunch. While everyone's digesting, move onto a group activity, followed by more drinks and dinner. And finally, end with a full descent into the party zone.
Even if you need to keep your group in the one location, don't copy last year's event. That's a guaranteed buzzkill. There's nothing like the element of surprise to keep people interested.
Opting for a particularly popular or on-trend venue is also a great way to generate excitement about your staff Christmas party. This year, 'rustic' venues and 'industrial chic' warehouses are in hot demand.
Feeding the masses
There's nothing worse than having a room full of hangry patrons. (Hungry + time = hangry). Ensure you adequately budget and plan for an appropriate amount of food for your guests. The time and duration of your event will greatly influence these decisions.
Daytime events of a few hours may be best served as a set course lunch. Evening events post 7pm or 8pm are ideal for cocktail/canapé style, as guests have the option of sourcing a light dinner beforehand.
The same rule applies for beverage arrangements. If you have a strict time limit at the venue, a beverage package will allow you to tightly control the service of alcohol. Beverage packages are also the preferred option for large-scale events. After all, you don't want a line five people-deep at the bar waiting for drinks. Alternatively, bar tabs are a great option for those who want flexibility on item choice, and for unconfirmed guest numbers.
Entertainment
Want to bring your own music? Do you have an unlikely band of musicians in your accounts department? Ensure you negotiate with your chosen venue early about AV requirements and setup, and what that might cost. You don't want to be caught out a week from the event with the realisation your venue can't accommodate more than a curated Spotify playlist.
Sourcing a venue that offers fun games and activities is also a great way to encourage mingling. There's nothing like a game of giant Jenga to break the ice. Escape Room experiences are also particularly popular for both team building and fun. These games and activities are also a must if you're planning on hosting a family-friendly event. After all, with all those adults around, kids can quickly become bored without activities.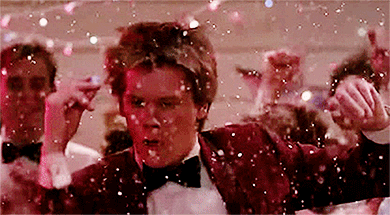 Kick-ons
Depending on the size of your party, their average age, and propensity to love late night partying, you may need an after party location. Somewhere to really let loose. Our tip? Avoid the 'let's play it by ear' plan. Because that's not a plan. That's the perfect setting for a group of your colleagues awkwardly standing around at 11pm trying to decide where to go. You needn't plan an elaborate shindig. Depending on projected numbers, a booth or two at a late night haunt will suffice. You can even send an unofficial email around the office canvassing interest.
Whatever type of event you have envisaged for your staff Christmas party, by following our tips you can save yourself time and stress this festive season.
Still looking for a unique venue for your staff Christmas party? VenueNow can help >>
VenueNow has you covered with over 2,000 venues across Australia ranging from large event spaces to small meeting rooms. Find your perfect venue for hire faster than anywhere else.
Call our support team on
1300 647 488 during business hours
AEST or chat online.
© Copyright VenueNow 2022 | SPARE GROUP PTY LTD | ABN 22 607 830 302