Top Christmas Party Venues Sydney for Hire
Find, compare and book the best Christmas party venues Sydney has to offer with VenueNow, Australia's #1 venue hire experts. Discover the top venues of all sizes from hotels, to large conference spaces, restaurants, unique bars and much more in just a few clicks.
Best Sydney Christmas Party Venues for Hire
VenueNow is trusted by 5,000+ corporates & 150,000+ customers to find the right venue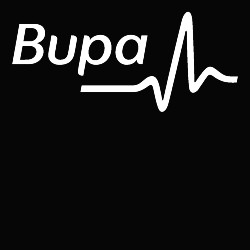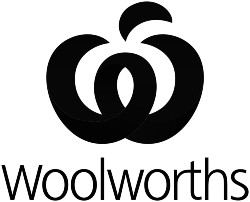 How much does a Sydney Christmas Party cost?
Calculate the price of your Sydney Christmas Party in under 10 minutes.
VenueNow is Australia's largest marketplace to discover and book the perfect venue for your meeting or event. It's the best and easiest way to search, compare and book venues for events ranging from birthdays to corporate meetings and everything in between.
Sydney Christmas Party Venue Hire Guide
If you're looking to host the perfect Christmas party this year, then look no further. We have compiled a list of venues in Sydney that will best suit your needs from budget to size. Not sure where to start? Check out our ultimate Sydney Christmas Party Venue guide for how to plan and host the perfect Christmas party in Sydney!
Tips for planning Sydney Christmas parties
Christmas is a time to celebrate the festive season! Whether you work in an office, or running a small business and need something different for your team this year, hosting a Christmas party is one of the best ways to get into the spirit.
Christmas parties can be tricky if they're not organised properly — so here are some tips on planning a Christmas party in Sydney to help you get the season off on a great start.
Prioritise comfort.
Make sure there's enough room for everyone. Whether it be by using an indoor venue or hiring tents and marquees, make sure that your guests have space to move around comfortably. And don't forget plenty of tables and chairs!
Add some Christmas cheer!
Even if you're hosting corporate Christmas parties, there's no need to be so serious. Add in festive decorations and add some holiday spirit with your drinks or food menu.
Remember that it's not just about alcohol!
Christmas celebrations are about the whole package. The food, the drink, and, of course, some Christmas tunes! Make sure you have at least one non-alcoholic beverage on offer as well as a vegan or vegetarian dish to cater to your guests' needs.
Book Santa early!
You can't celebrate Christmas without Santa! If you're booking an entertainer, then book them now to avoid disappointment. You can even get an elf costume for yourself to spread some Christmas cheer and make sure that everything is organised before Santa arrives!
Try an unusual activity for your office Christmas party.
Planning an office Christmas event can get a little bit boring, but that doesn't mean you have to do the same old things. Consider organising a murder mystery game or even having a Christmas hits karaoke contest instead of just going out for dinner and drinks! Or how about learning something new? Christmas cooking classes are a great way to bond whilst enjoying the festive season.
Ensure everyone is included in the planning process.
Some people love taking charge and organising things, but it can be just as fun to let someone else take the reins. If you want your office Christmas party to go smoothly, then make sure everyone has a voice when it comes to planning — whether they're choosing the Christmas party venue or what food you eat!
Book the venue early!
The days around Christmas are some of the most sought after days for venue bookings. Make sure you book your venue well in advance to avoid disappointment. Overall, it's important that you think about your needs before booking a venue as some places might not be suitable depending on what you want out of your Christmas party venues.
If you're worried about the cost, think outside of the box!
There's no need for spending a fortune on an expensive Christmas party when there are plenty of other things that can be done instead — from fundraising to decorating with Christmas lights and having competitions such as a Christmas pantomime show.
Consider the guest list.
Christmas parties are about celebrating the festive season in good company. When looking for Christmas party venues Sydney, consider who's coming to the event. If you're hosting a party for clients, make sure the venue is appropriate as some places are not open to members of the public.
What are the most popular Sydney Christmas party venues?
Sydney is a beautiful and bustling city that has a variety of different types of venues for Christmas events. You can find everything from large, multi-purpose halls to small boutique bars in Sydney for Christmas party venues at the moment.
Here are some of the best party venues in Sydney that will ensure a merry Christmas party.
Pubs
Pubs are an excellent choice for holiday events if you're looking for something with more character than other places might offer. They often have cosy rooms, a relaxed atmosphere, friendly staff and good food. Pubs are great for small to medium sized groups.
Resorts/Hotels
If you're looking for somewhere that has a bit more of an elegant touch to it, then hotel function venues are the way to go. They often have stunning views of Sydney city and Sydney Harbour and their floor plans can be customised in order to suit your needs. Thinking of a big celebration for this year's Christmas party? You'll find heaps of upscale hotel function venues in the Central Business District.
Restaurants
Restaurants are a great option for a work Christmas party. These venues are often more formal, which makes them perfect for larger groups. They usually have a variety of great food and drinks to choose from, the atmosphere is always buzzing and they're also very budget friendly.
Private Dining Room
Private dining rooms are a great option for a smaller, more intimate gathering. They often have great food and drinks to choose from as well as fantastic views of Sydney's iconic harbourside skyline.
Parks
Parks and outdoor spaces are the best venues for Christmas BBQs or something more formal, like an English garden party cocktail event.
Pools
A rooftop pool is an ideal space for when you're looking to really relax and enjoy the sun. Christmas pool parties can be a lot of fun, especially if it's out in the middle of summer! The Sydney CBD offers a handful of rooftop pool options, including ones with breathtaking views of the Sydney Harbour and the Opera House.
Blank canvas event spaces
If you're looking for something a little different, then blank canvas event spaces are a perfect Christmas party venue. These party venues have no décor and can be set up however you want it to look, so they're ideal if your Christmas events are themed or have special requirements.
What are some good corporate Christmas party ideas?
All employers should be prepared for holiday celebrations. Corporate Christmas parties are a time to spend with coworkers and connect on an interpersonal level. This is also a great opportunity to bond with clients, customers and partners in business as well!
There are many ways you can plan your corporate Christmas party that will make it memorable. Before you start looking for Christmas party venues Sydney, check out these work party ideas:
Scavenger hunt
Organise a scavenger hunt or holiday treasure hunt to get everyone moving around the office and having fun.
Ugly sweaters
Have an ugly sweater contest with prizes for the ugliest sweater of all! If you want, you can have themed sweaters such as "ugly Christmas card" or "ugly elf."
Secret Santa exchange
Have everyone draw names to create their Secret Santa gift recipient and then have them hand out the gifts on December 24th!
Holiday trivia
Challenge your guests to some holiday trivia! Get them talking about the holidays and share their favourite memories of past Christmases.
Christmas cocktails
Host a cocktail bar where you can get festive beverages and tasty treats!
Christmas stockings
Include stocking stuffers in your goodie bags. You could make them yourselves, or buy some from the dollar store to fill up their stocking as they unwrap it at home.
Mistletoe kissing station
Set up a kissing kiosk for your employees, coworkers and friends who are in need of cheer. Participants will be given mistletoe and have the opportunity to kiss someone they find attractive.
Hanging Christmas lights around your office building
Take some time out of your day to go outside with a ladder or chair, and hang lights on those high-up windows that would be impossible for you to reach otherwise!
Top suburbs for Christmas party venues in Sydney
Sydney has a lot of places that are perfect for Christmas gatherings. Here is a list of some top spots in Sydney for your next corporate party:
Potts Point
Potts Point is a great option for your corporate party! With plenty of restaurants and bars, it's the perfect spot to have dinner before hitting up one of Sydney's many pubs.
Sydney CBD
The CBD is another popular location for celebrations in Sydney. The options are endless with its vibrant nightlife scene, as well as its range of dining and entertainment options.
Darling Harbour
Darling Harbour is an entertainment, dining and residential precinct in Sydney, New South Wales. It's located on the western edge of the central business district (CBD), adjacent to Pyrmont and Ultimo. The harbourside location offers views across Sydney Harbour including the Sydney Opera House. Darling Harbour has a reputation for being one of Australia's premier tourist destinations with attractions such as Luna Park, Sea Life Sydney Aquarium, Madame Tussauds Wax Museum and Fizz Bar & Grill all within walking distance from each other.
Surry Hills
If you're after a unique experience, then Surry Hills is the place for you! There are plenty of smaller restaurants with outdoor seating to choose from as well as galleries to explore.
Western Sydney
Western Sydney is a great option for your corporate party. The many pubs and restaurants make it the perfect destination to celebrate Christmas with friends, family and coworkers!
North Sydney
North Sydney is the perfect location for you if you want to experience a more intimate holiday. There are many restaurants, cafes and bars within walking distance of one another that will allow your guests to sample some delicious food while they're there!
Blue Mountains
If you're looking to celebrate the holidays differently this year, Blue Mountains National Park is an excellent location for your work party. There are a number of hiking trails and lookouts that will make the experience one you won't forget!
Explore top-rated Sydney Christmas party venues
This year, don't spend hours on a search engine looking for Christmas party venues — we've done it for you! All of these party venues are designed to create an unforgettable day or evening that your guests will never forget (well, at least not because they were bored!).
Need help finding a holiday party venue? Explore the best rated party venues in Sydney with VenueNow.
Christmas Party venues in other cities
Call our support team on
1300 647 488 during business hours AEST.
Discover Australia's Top Venues and Function Rooms
Top Suburbs for Events in Sydney
© Copyright VenueNow 2022 | SPARE GROUP PTY LTD | ABN 22 607 830 302