Discover the top Pyrmont venues. Find, compare and book the best bars, restaurants, hotels, meeting rooms and much more at the best price with VenueNow, Australia's venue hire experts.
Top Pyrmont Venues for Hire
VenueNow is trusted by 5,000+ corporates & 150,000+ customers to find the right venue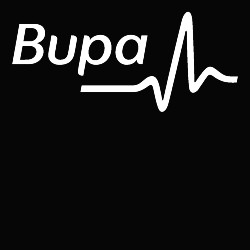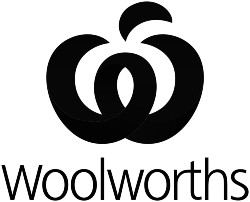 Top Function Rooms Sydney by Event Type
Pyrmont Venue Hire Guide
Pyrmont is a suburb of Sydney, NSW. It's located about five kilometres southwest of the Sydney CBD. Pyrmont has become a popular location for entertainment and nightlife venues, with many bars, restaurants and nightclubs operating in the area.
With so much to offer, Pyrmont is the perfect location for your next events. But one may wonder what kind of venue should you choose? Don't worry! We've put together a Pyrmont function venue guide to help you find and book the perfect venue.
What are the popular venue places in Pyrmont, Sydney, NSW?
The entertainment and nightlife venues in Pyrmont have become popular destinations for visitors of Sydney. These venues include bars, restaurants, and nightclubs. The area boasts a diverse range of different types of venues that cater to the various needs of you and your guests. When you need to decide on the perfect venue for your event, you should consider some of these top venues:
Party in The Star
The Star is one of the most popular hotels in Pyrmont with many dining options, bars, entertainment areas, and accommodation options. This venue is perfect for large events such as conferences or exhibitions.
For example, Marquee is a music-centric space with expansive views of Sydney Harbour and the city skyline. Located in The Star, Marquee primarily caters to corporate functions such as product launches or networking receptions but can also be tailored towards any event - from food and beverage to production quality.
Enjoy a day out at the WILD LIFE Sydney Zoo
You won't find anything more beautiful than WILD LIFE Sydney Zoo! Located in the heart of Sydney, NSW, this natural habitat is a popular spot for both children and adults alike to spend their time. Aside from being home to some of Australia's most beloved animals like kangaroos, koalas and crocodiles - it also doubles as an incredible venue that can cater for any event you may need; providing guests with breathtaking scenic views along with excellent service.
Sail through the Sydney Harbour with Vagabond Cruises
Sydney Harbour is one of the world's busiest waterways, and there are dozens of cruise companies to choose from. But what really sets Vagabond Cruises apart? They offer a wide range of cruises with live entertainment during lunch and dinner hours as well as private charters for any occasion imaginable! After a few drinks on board, there's no better way to enjoy the views of one of the world's most beautiful harbours than onboard one of the ships.
Enjoy dazzling views of the Sydney city skyline at The Ternary
Located in Darling Harbour, offering dazzling views of the Sydney City skyline, The Ternary provides an unforgettable experience for any event. The perfect spot for a summer party or an elegant soiree, The Ternary serves fresh, seasonal produce that is expertly matched with an impressive wine list.
Get productive at Novotel Sydney
Novotel Sydney is equipped with different function rooms that can accommodate your board meeting, conference or training session. The hotel also offers a range of services to make your event a success. From state-of-the-art audio-visual equipment to onsite catering, Novotel Sydney has everything you need to make your private events a success.
What kinds of events can I hold in Pyrmont event venues?
If you are looking for function venues, there is no shortage of options in Pyrmont, NSW. Some of the more popular event types you can hold in this part of the city include:
Wedding reception
For couples seeking a small, intimate wedding with simplicity and sophistication, Pyrmont function venues are the perfect place for your wedding reception. The tranquil, natural atmosphere of the venue will make your day even more special.
From restaurants to ballrooms, there are many unique venues waiting to host your wedding. The interiors are all beautifully decorated with modern décor, so you can be sure that the venue will meet both your functional and aesthetic needs!
Corporate events
Pyrmont has a rich history of business and industry. It was an important trading hub, which is evident in the heritage buildings that are scattered throughout the suburb. With a range of venues to choose from, you can host your next corporate function with ease.
Whether you're hosting a conference or hosting a company-wide party with social interaction, there is a venue to suit all your needs! From modern technology-filled spaces to terrace gardens with stunning views, you will be able to find the perfect event space for your next corporate event.
Birthday party
For children's birthday parties, Pyrmont function venues are the perfect place to celebrate. With such a variety of venues to choose from, you can find the perfect one for your child. From modern rooms with interactive technology to resort-like party venues, there are many options!
Looking for a resort-like feel with tables, tents and chairs? Or an upscale restaurant with a cozy lounge and chic bar area? Whether you're looking for an indoor or outdoor setting, there is something for every budget in Pyrmont function venues. You and your guests will surely enjoy this special occasion!
Cocktail party
A cocktail party in Pyrmont is ideal for a casual, laid-back party. With so many venues to choose from and a variety of package deals to suit your budget, you will be able to find the perfect venue for your next event. From the iconic Sydney Harbour Bridge as your backdrop to close proximity to some of Sydney's best restaurants, Pyrmont function venues are the perfect place for a casual cocktail party.
Book your Pyrmont, NSW function venues today!
The beauty of venues in Pyrmont is that they offer something for every taste and every budget. Whether you are celebrating a major landmark birthday, organising your wedding reception, planning an intimate gathering with family or friends, or hosting an important business conference, the possibilities are endless. With so many private venues to choose from, it's easy to find the right venue for your event! Browse through the different unique venue options on VenueNow today!
Call our support team on
1300 647 488 during business hours AEST.
Discover Australia's Top Venues and Function Rooms
© Copyright VenueNow 2023 | SPARE GROUP PTY LTD | ABN 22 607 830 302