Discover the top Surry Hills venues. Find, compare and book the best bars, restaurants, hotels, meeting rooms and much more at the best price with VenueNow, Australia's venue hire experts.
Top Surry Hills Venues for Hire
VenueNow is trusted by 5,000+ corporates & 150,000+ customers to find the right venue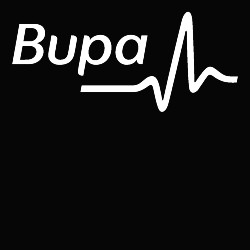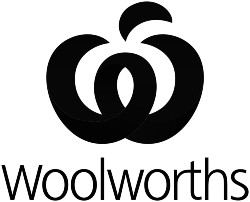 Top Function Rooms Sydney by Event Type
Surry Hills Venue Hire Guide
Surry Hills is a charming and growing inner city suburb that has something for everyone. It is a vibrant suburb with a strong presence of arts and culture. Packed with art galleries, theatre companies, poet pubs, gardens for all tastes and live music venues, Surry Hills is a fantastic location for your next event, whatever it may be.
What is Surry Hills known for?
Surry Hills is one of the most exciting and diverse areas in Sydney. It has an overall funky, creative vibe with a laid-back atmosphere. It is known for its fantastic restaurants and cafes, many of which source all their ingredients locally. You can expect your event to be served the freshest food that utilises seasonal produce from local farmers.
The local night scene is also worth mentioning. Surry Hills' nightlife is very vibrant, with a ton of bars and pubs to choose from. From quaint and cozy whiskey bars to trendy pubs, there are few bases left uncovered when it comes to enjoying a drink.
Surry Hills is also well-known for its art galleries and vibrant street art and graffiti, which can be seen along the streets. There's a strong sense of community spirit in Surry Hills that is based upon collaboration between thriving local businesses. It is widely known as the creative district with design studios, studio apartments and countless fashion boutiques.
With so much to offer, Surry Hills is definitely the place to have your next party!
What types of function venues are most popular in Surry Hills?
In this area, there are function spaces to meet your every need. Whether it's an intimate gathering of family and close friends or a corporate event that involves hundreds of people, there's no shortage in choices!
Here are just some of the different venue locations to look into.
Restaurants and Cafes
There are many restaurants to choose from: from the Michelin-starred restaurants, to the artisan cafes, to beautiful parks and outdoor eateries around every corner, this area surely has it!
In Surry Hills, there are many restaurants which can double as private function venues. Many of the restaurants also offer a variety of menus to choose from. Of course, they are worthy choices for any function or event. Whatever your menu needs, you can be sure that Surry Hills will have just what you need!
Pubs and bars
If you're looking for great drinks and atmosphere in a fun and lively environment, then this place's perfect! Surry Hills is a hip Sydney suburb with many bars and pubs. You can try one of the local beers, or enjoy a cold lager at any of Surry Hill's traditional Australian corner pubs if you are not into beer. Wine lovers will find no shortage to choose from in this area as well - there are plenty wine bars scattered around for your enjoyment!
Hotel function rooms
Surry Hills is home to a range of quality hotels that are ideal for a special event or function. From boutique hotel rooms to conference facilities, you will find all you need in one place. If you are looking for something unique then also check out some of the heritage properties that have been converted into unique function venues.
Private Dining Room
A private dining room is the perfect option for small gatherings of family, friends, and co-workers. Many function venues offer private dining rooms that can you can hire for your event.
What should I look for when checking out an event space in Surry Hills?
When looking for a space to hire, here are some things to consider to find the perfect place for you!
Event type
Some function venues in Surry Hills are perfect for a corporate event, while others serve better for a birthday or small private occasions. Some may be better suited to wedding receptions, while others are excellent for holiday parties and birthdays.
As you consider the possible options for your next meeting or birthday party venue, ask yourself these questions and choose accordingly: What do I plan to use the space for? What kind of things will the attendees be doing? What vibe am I going for? Who will I be inviting? What kind of amenities should be available?
Size
Think about how many guests you will likely have and how much space you need given the number of people coming to the party, as well as if there is enough floor space.
Amenities
It is a great idea to consider if the location offers the amenities that you want. Check out the facilities a venue might offer its guests, too. These might include catering services, entertainment, and accommodation.
From live bands to themed decorations, think to yourself what must your party have? Which venue matches my style and theme?
Discover the different venues Surry Hills has to offer!
From restaurants and bars to hotel function rooms, this area surely caters to every event type. Search the many wonderful function venues Surry Hills has to offer on VenueNow! With different options to choose from, planning your next event has never been this easy.
Call our support team on
1300 647 488 during business hours AEST.
Discover Australia's Top Venues and Function Rooms
© Copyright VenueNow 2023 | SPARE GROUP PTY LTD | ABN 22 607 830 302