Top University Ball Venues Sydney for Hire
Find, compare and book the best university ball venues Sydney has to offer with VenueNow, Australia's #1 venue hire experts. Discover the top venues of all sizes from hotels, to large conference spaces, restaurants, unique bars and much more in just a few clicks.
Best Sydney University Ball Venues for Hire
VenueNow is trusted by 5,000+ corporates & 150,000+ customers to find the right venue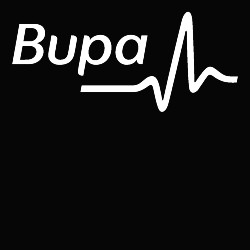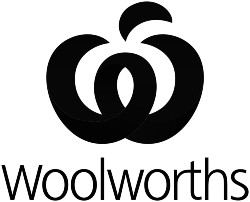 How much does a Sydney University Ball cost?
Calculate the price of your Sydney University Ball in under 10 minutes.
VenueNow is Australia's largest marketplace to discover and book the perfect venue for your meeting or event. It's the best and easiest way to search, compare and book venues for events ranging from birthdays to corporate meetings and everything in between.
Sydney University Ball Venue Hire Guide
Want your university ball to be a party to remember? Well, there are a number of key ingredients that go into the making of a legendary ball. And it all starts with picking the most awesome university ball venue ever. Check out our Sydney University Ball Venue Guide below for all the top tips.
Where can I find university ball venues in Sydney?
The city of Sydney is a popular location for university balls and therefore has many venues to choose from. With lots of schools spread all across Sydney NSW, it's no wonder every suburb or neighbourhood in the city has a number of venues and event spaces where schools can have their university ball. Check out the Sydney neighbourhoods where you can start your search for the university ball venue of your dreams.
There are quite a number of universities in this area. For that reason alone, you can find lots of elegant venues and event spaces that can be booked for a university ball and other school functions in the Sydney CBD.
Sydney CBD also has plenty of hotels with large conference rooms or banquet rooms from Hyde Park to Sydney Harbour that would be great for a university ball. Restaurants also have banquet rooms or other large spaces that can be reserved for school functions and celebrations.
Bars and nightclubs in the Sydney CBD are popular venues for school balls, especially those that can accommodate a large number of guests. It is also close to the Sydney Harbour Bridge, so you can get some great photos with the Sydney Harbour Bridge in the background.
Bondi is one of Sydney's best-known locations because of its world-famous beach. The ambience is perfect for a school ball, which is why Bondi Beach has been witness to a lot of these school affairs through the years.
You can book a waterfront hotel, outdoor spaces or other possible locations like a restaurant or a function venue in this area. Bondi is also home to numerous bars and nightclubs that can be booked for a university ball.
This is an extremely popular location for school balls because of its concentration of hotels, clubs and bars where you can host your event. The inner-city suburb of Darlinghurst is known for its collection of multicultural restaurants, which are great if you have students from different nationalities attending your uni ball.
Sutherland Shire
The Sutherland Shire is mainly a residential suburb, though it has its share of industrial and commercial areas. Included in these commercial areas are event venues and function spaces where people hold events such as school balls. The Shire has heaps of pubs, bars and restaurants, many of which have function rooms or large spaces that can be booked for private parties.
The inner-city suburb of Chippendale is known for its old warehouses converted into modern homes and commercial spaces. Many of these commercial establishments can be the university ball venue you've been searching for.
Chippendale has plenty of bars, restaurants and hotels that have ample space to hold a school party. The Old Clare Hotel, for one, has a number of function rooms and spaces that can be booked for school events.
Pyrmont used to be an industrial area but is now popular for being one of the entertainment hubs in Sydney NSW. This is mainly because of the Star casino complex where people can enjoy a wide variety of bars, cafes and boutiques. Pyrmont is also known for the restaurants that line the wharf.
There are also plenty of hotels with function rooms that you can book for your student event. Hotels usually already have a great audio visual setup, which will make one less thing to worry about during preparations for your event.
While your chosen venue will surely be amazing, the many interesting things you can do in Pyrmont will definitely make your night even more unforgettable.
The inner-west suburb of Newtown with bohemian feels is another popular choice for university students looking for ball venues. It's home to a number of commercial establishments, such as cafes and restaurants, that have function rooms that can be booked for private parties.
There are also several hotels in the area with large spaces perfect for your school celebration. There's also the historic Enmore Theatre, which is perfect for a masquerade ball.
Around the Darling Harbour area, you'll find some of Sydney's best entertainment venues. These include theatres, music halls and other large spaces perfect for hosting a formal school event. The restaurants along the Darling Harbour are also great if you want to host dinner for guests before or after your university ball. The options are truly unlimited here.
If you're looking for a great venue in a beachy area, then Coogee is your best bet. There are also plenty of restaurants along the streets that you can book as venues for your student ball. The Coogee Beach is one of the largest in Sydney and will be a nice backdrop for photos with your guests.
The suburb of Mosman has a number of quality venues such as function halls and restaurants you can book for your university ball. The bistros, bars and cafes here are nice settings for casual dinner locations after the ball. These spots are perfect if you just want to take it easy with your guests.
This is an upmarket suburb with many parks and gardens that will add to the environment of your student ball. There are also hotels in Paddington that have function rooms you can book for your school event.
The inner-city suburb of Redfern has quite an interesting past and is now becoming more popular for its world-renowned bars and award-winning restaurants. Aside from the dining establishments in this area, you can also find several function venues and hotels where you can have your ball. All these options make Redfern a great bet for hosting university events like a school ball.
These two areas are great if you want to have an awe-inspiring view of Sydney Harbour during your school event. The Rocks is a historic area that will make your venue feel more special. This is also home to the famous Sydney Opera House, which can definitely be part of your night's backdrop depending on what type of venue you book.
Circular Quay is where you can find international and local venues that are perfect for a big event. There are also several award-winning restaurants and hotels here if you want to have dinner before or after the ball. There's simply no shortage of great spaces in these areas that will make for one memorable night for all your guests.
What are the best types of Sydney university venues?
You'll never be short of options with regard to university ball venues in Sydney. Now it all boils down to what kind of venue you're aiming for. If you prefer a more intimate party with cocktail drinks and delicious food, you can book a hotel banquet room or a function room in a restaurant. If you want to take advantage of the stunning outdoor setting, look for a place near the beach. You may also want to consider these Sydney School formal venues.
Hotels
Sydney hotels are perfect for hosting large school events since most already have banquet halls, function rooms, restaurants and bars. They also have other amenities that guests can take full advantage of. A hotel can offer packages that include food, drinks and audio visual equipment, allowing you a seamless night of celebration without worries.
Waterfront venues
The venues around Sydney Harbour are perfect for a university ball because of their proximity to world-renowned landmarks. You can have dinner by the water and take pictures with the stunning Sydney Opera House or Harbour Bridge as a backdrop.
Clubs and bars
If you want a dance party for your school event, book a club or bar with a dance floor. The ambience will be perfect for your guests to let loose and just have some fun. A club would also give you the option of hosting an after-party at another venue that will carry on until dawn. You can have your entire uni event in one place if you go for a club venue or opt for multiple venues to create the effect of a night-long party.
Other unique venue options
Aside from the usual function halls, hotels and clubs, there are other interesting places you can book for your Sydney university ball. Consider an art gallery, a theatre or even a museum as potential venues. These will definitely make your next event stand out and give your guests an experience they won't forget anytime soon.
Things to consider when booking university ball venues in Sydney
Once you've decided on the general area or theme of your event, it's time to start looking for specific venues in Sydney. Here are some factors you need to consider when booking a venue for your school ball:
Location
The location is important because you need to make sure that your guests will be able to find the venue easily. If you're having dinner before the ball, pick a place that's near the after-party venue so your guests don't have to go far when it's time to dance the night away. Its proximity to public transportation is also worth looking at, like how far is it to the bus station or Central station for example.
Size
The size of the venue is also crucial because you need to make sure that it can accommodate all your guests comfortably. If you're expecting a large crowd, pick a place that's big enough to accommodate everyone without feeling cramped.
Price
Of course, you'll also need to consider the price when booking university ball venues in Sydney. Make sure to compare rates and see which venue gives you the most value for your money.
Amenities
Finally, check the amenities that are included in the venue rental fee. Some places already have audio visual equipment, furniture and catering services available. Others may charge extra for these things, so it's important to ask about this beforehand.
Venue Type
The type of venue you choose will also affect the overall cost. If you want a more intimate setting, you can book a function room in a hotel or a restaurant. If you're looking for a larger space to accommodate more guests, consider an outdoor venue like a park or beach.
Food and Drinks
Another thing to consider when booking university ball venues in Sydney is the food and drinks. Some places already have catering services available, while others may require you to bring your own food and drinks. Make sure to ask about this beforehand so you can budget accordingly
Explore more university ball venues in Sydney
Find the venue of your dreams with the help of VenueNow. With thousands of gorgeous venues to hire, you'll find your perfect venue with the right style in Sydney in no time. Try VenueNow and contact the team today!
University Ball venues in other cities
Call our support team on
1300 647 488 during business hours AEST.
Discover Australia's Top Venues and Function Rooms
Top Suburbs for Events in Sydney
© Copyright VenueNow 2022 | SPARE GROUP PTY LTD | ABN 22 607 830 302