2020 — good riddance! — really put a damper on our party plans. Just think about all the weddings that had to be postponed, birthdays that had to be celebrated via Zoom, and conferences that had to go virtual. We missed out on major family milestones and work events that helped foster camaraderie and teamwork.
It's hard to predict what 2021 has in store, but we do know that the safety practices we learned in 2020 will still be essential this year. And with health protocols in place and loads of creative inspiration, you'll be able to once again bring your loved ones, colleagues, or customers together for an event they won't soon forget.
Already in party planning mode? Here are some 2021 event themes and trends to inspire you.
Seated happy hour
Studies have shown that physically distanced seating in dining establishments significantly reduces the spread of COVID-19. In 2021, we'll see more functions where guests are assigned seats in pairs or small groups. Instead of milling about the venue or congregating at the bar, attendees will be given dedicated spots for eating, drinking, and networking. The idea is that assigned seats will mean less movement and therefore less risk of virus transmission, especially as people will be removing their masks to eat and sip.
To make this work for attendees, be strategic about seating. Prequalify your guests and group them in such a way that everyone gets valuable networking opportunities.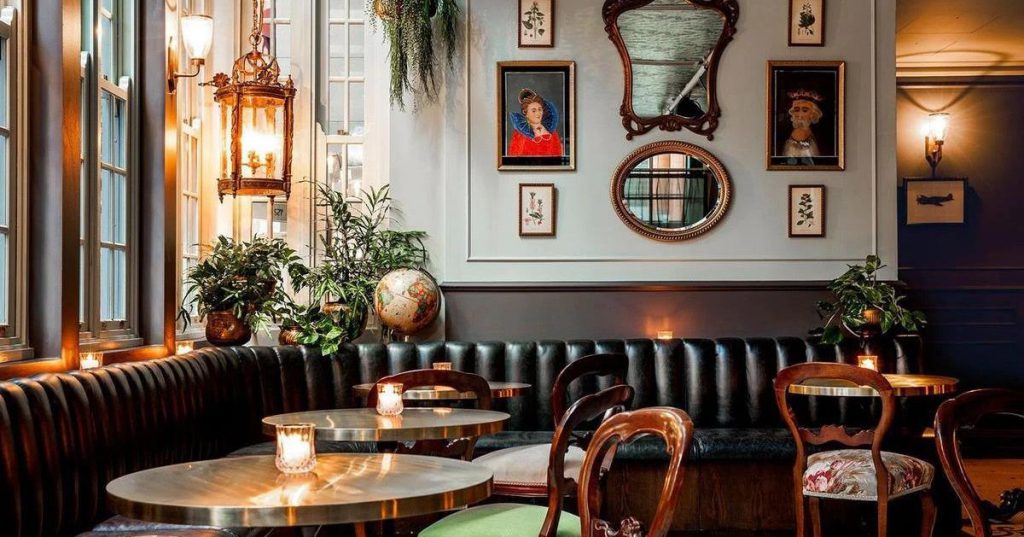 Open-air parties
The consensus is that outdoor get-togethers are better for preventing the spread of COVID-19 than indoor ones. In 2020, we saw a surge in the popularity of patio dining, backyard campout parties, outdoor potlucks, and even outdoor fitness events.
Drive-in movies make the perfect birthday party theme for celebrants of all ages. Picture an outdoor movie screening with a projector, a popcorn stand, candy carts, and cocktails for the adults. It's the perfect way to celebrate whilst keeping a safe distance between guests.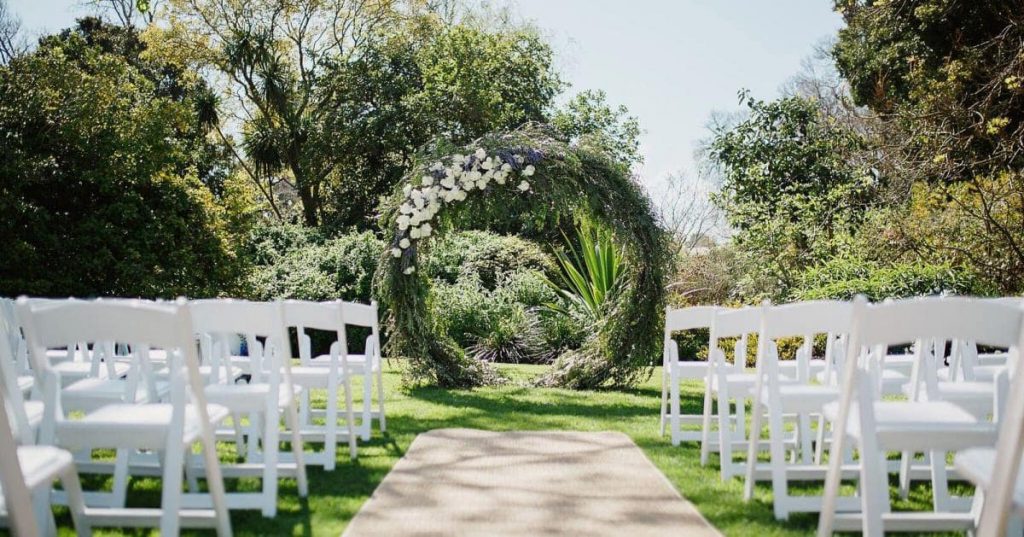 Outdoor meetings
We're taking meetings outdoors too.
Venues with outdoor spaces can hold more people whilst respecting social distancing guidelines. For your next work function, consider a venue that has an outdoor theatre, patio, terrace, tent, or other structure that can accommodate open-air meetings.
Aside from lowering transmission risk, outdoor venues give your event a more relaxed feel, which is just the thing people need these days. Venues with scenic views also make company meetings and workshops less dreary and give attendees a chance to enjoy a nice break between sessions.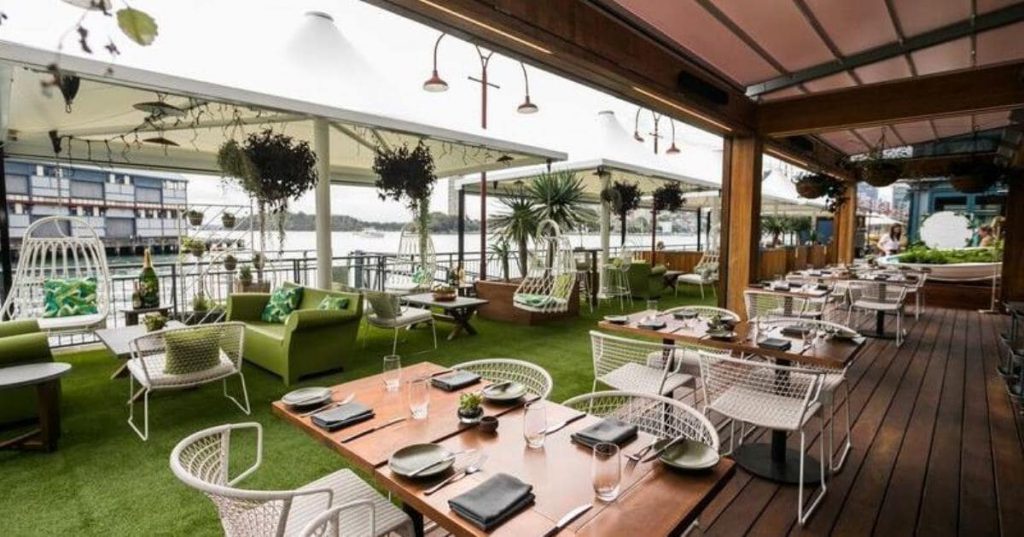 Conferences reimagined
We are never doing conferences, workshops, retreats, and other work events the same way again. Here's the outlook for 2021 and beyond:
Shorter sessions: People have less patience for discussions that go on forever and are then rehashed in the next session. Planners and producers will have to do a content overhaul because no one wants to sit in a roomful of people for longer than they absolutely have to.
Gamification: There will be a renewed focus on giving attendees a better experience. This means both making them feel comfortable and providing higher quality content and interactions during the event. One of the ways to make an event more enjoyable is to provide more opportunities for rewards and gratification through competitions and games.
Emphasis on tech: In a post-Coronavirus world, most events will have a virtual element. Stronger tech infrastructure will allow for optimum production quality for both on-site and online attendees.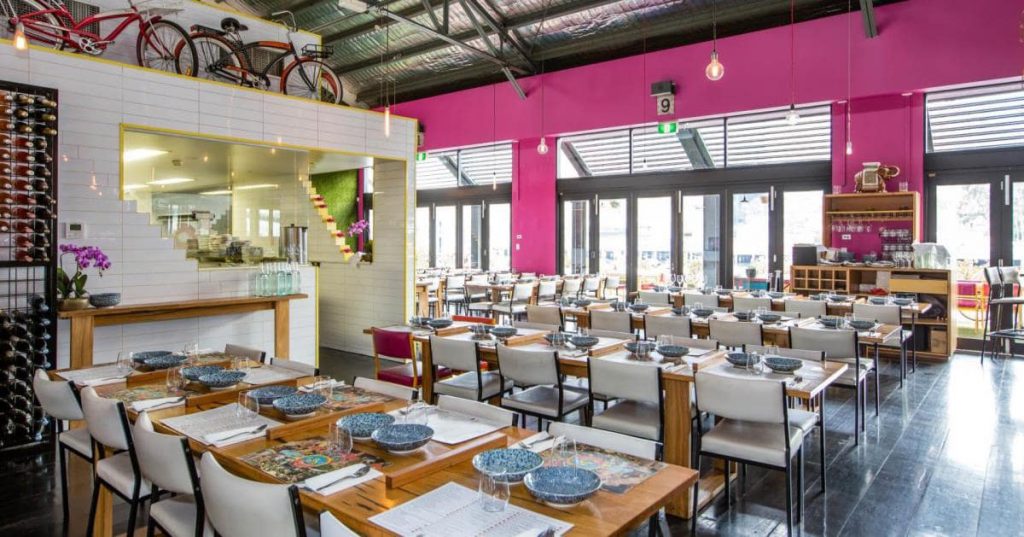 Pop-up picnics
This is a trend that has skyrocketed since COVID-19 forced us all to go hang out in parks as the safest way to see friends and family. Pop-up picnics work beautifully in conjunction with a boho-chic, rustic kind of vibe, so ditch the brogues and stilettos and go barefoot bocce in the park!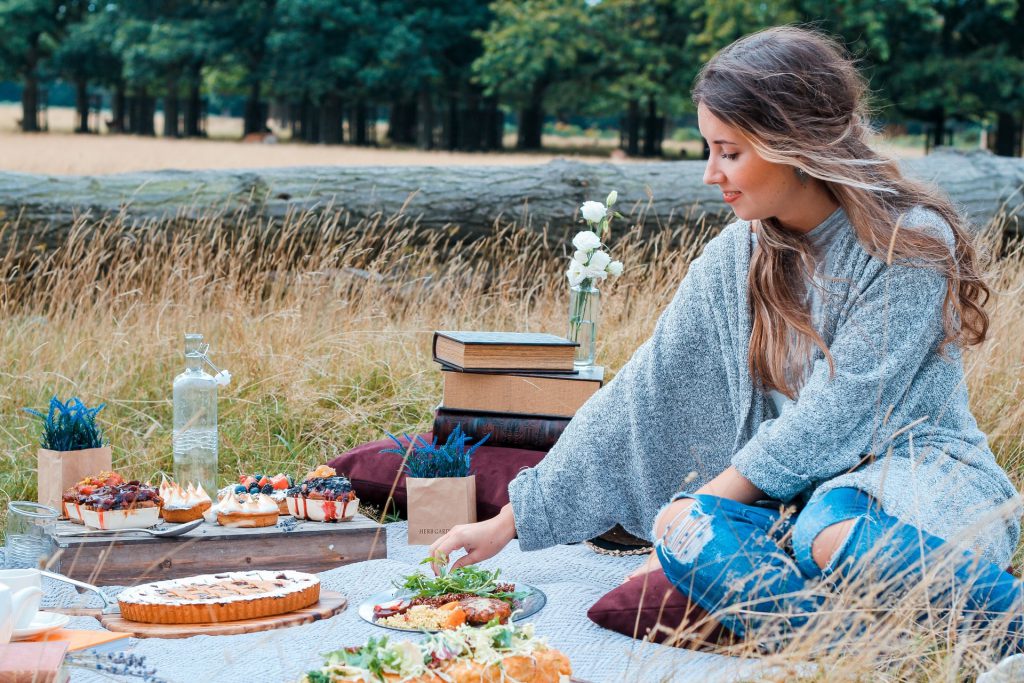 Masks that wow
Although we're starting to see an end to this pandemic, it does seem like face masks will be a fixture in people's lives moving forward. Masks have also become a major wedding and party trend.
For your next event, make mask-wearing fun by incorporating it into the overall event design. Custom masks that reflect the event's theme are a thoughtful touch that will help guests feel safe and comfortable.
Consider ordering masks that complement the table centrepieces or are monogrammed with the guest's initials. With so many stores customising masks these days, the possibilities are endless!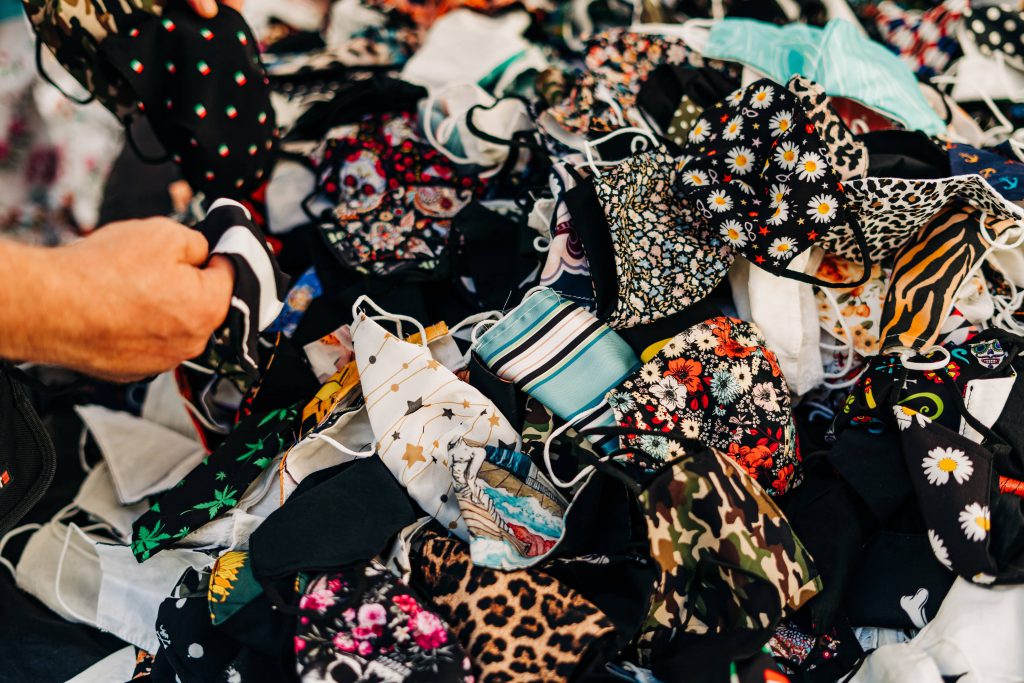 Wellness takes centre stage
Wellness has long been a popular theme for all types of events, but never more so than in the midst of a pandemic. Today, people are more conscious than ever about the state of their health and what they should be doing to stay healthy.
In 2021, events that are imbued with aspects of wellness and mindfulness will be the talk of the town. Try these for your next conference or corporate function.
Serve heart-healthy foods made with local ingredients.
Set up a wellness zone, where attendees can participate in yoga, meditation, or sound baths between sessions.
Invite wellness or healthcare experts for discussions on physical, mental, and emotional health.
Look for sponsors with products or services that support health and wellness.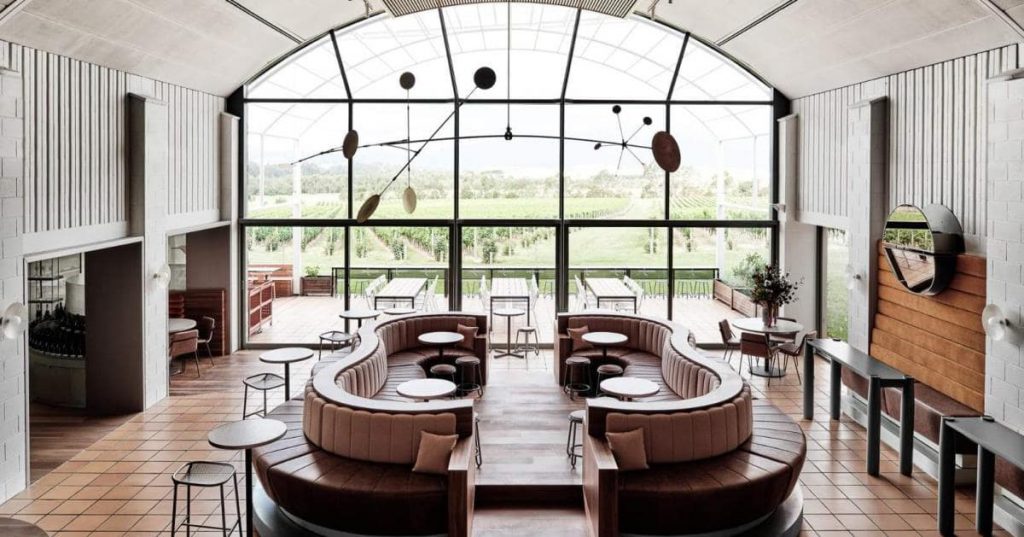 Inspired by travel
Many of us are still shedding tears over the trips we've had to cancel since the pandemic hit. But who says you have to get on a plane to savour a different culture?
Travel themed events are a popular (and bittersweet) ode to the almost-experiences of the past year. Forced to postpone the Mediterranean cruise you'd been saving up for? There's no stopping you throwing a Mediterranean inspired party for your next birthday! It's all about serving food you would have enjoyed during your trip and decorating with culture-rich design elements.
Until we can resume our normal travel activities, we can try to replicate those experiences right where we are.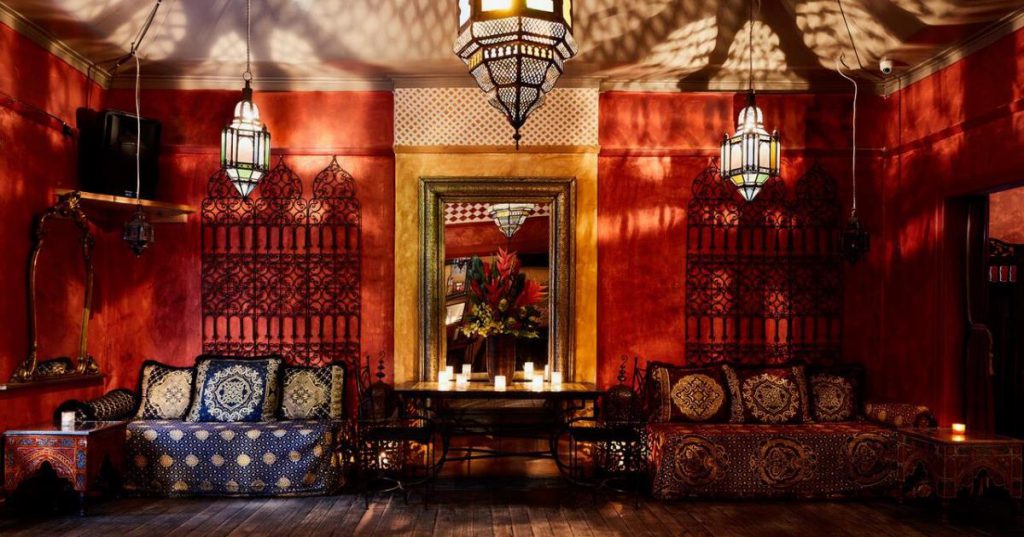 Sustainability
Corporates and casuals just want to go green, as this theme continues to grow more and more traction around all styles of events. If you're unsure where to start to incorporate some sustainability aspects into your event, ask your venue. A lot of major hotel chains and other event spaces already have sustainability built into the space or are in partnerships that you can utilise for your event as well.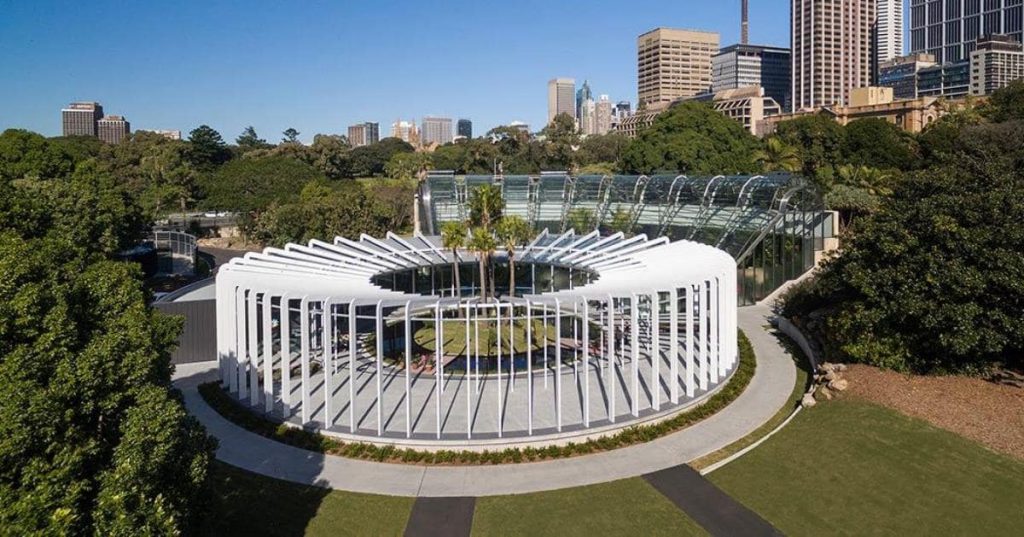 Microevents
Whilst we're unable to have gatherings the way we used to, there's no reason not to celebrate the big moments with our nearest and dearest. For those who want to have a wedding or throw a birthday party while keeping safety in mind, the answer is microevents.
This newly popular event trend was the solution to social distancing and venue restrictions that were enforced worldwide in 2020. However, many celebrants found that they actually liked the intimacy and easy setup that a microevent provided. Aside from the reduced number of participants, microevents also emphasise strict COVID safety protocols like contactless food and beverage service, mask-wearing, and physical distancing.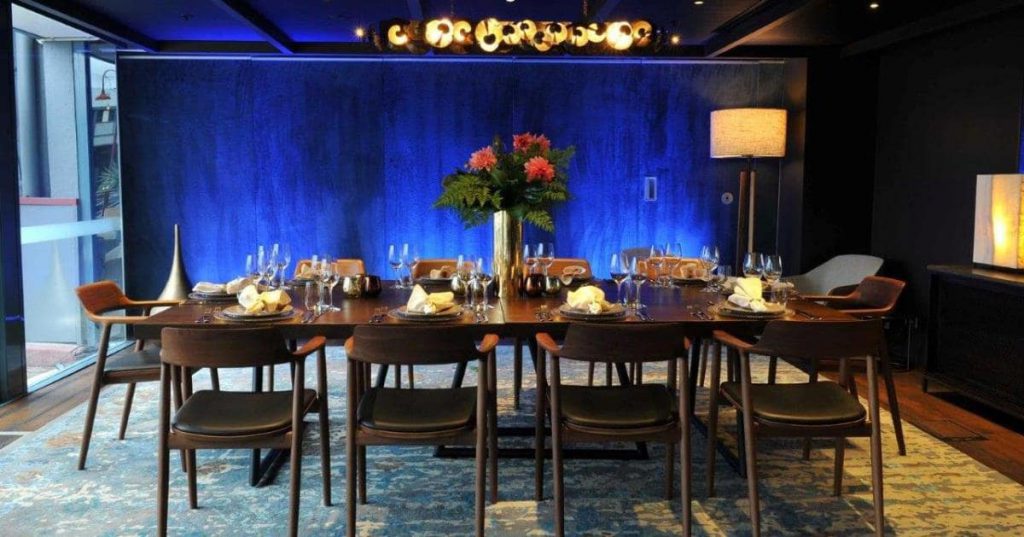 Supporting local
Pre-pandemic, the best way to get people excited over a corporate event was to host it somewhere exotic where they could mix work and play. Now that people aren't so keen on travelling to faraway locations, companies are choosing venues closer to headquarters. In 2021, it's all about exploring local destinations and supporting local venue spaces, caterers, and performers.
Local produce will also be central to parties and other events. Instead of fancy dress costumes, or odes to our favourite Netflix series or latest blockbusters, 2021 event themes will move toward a celebration of place and people — and we all know the best way to get people to gather is over a table of beautiful food and drinks.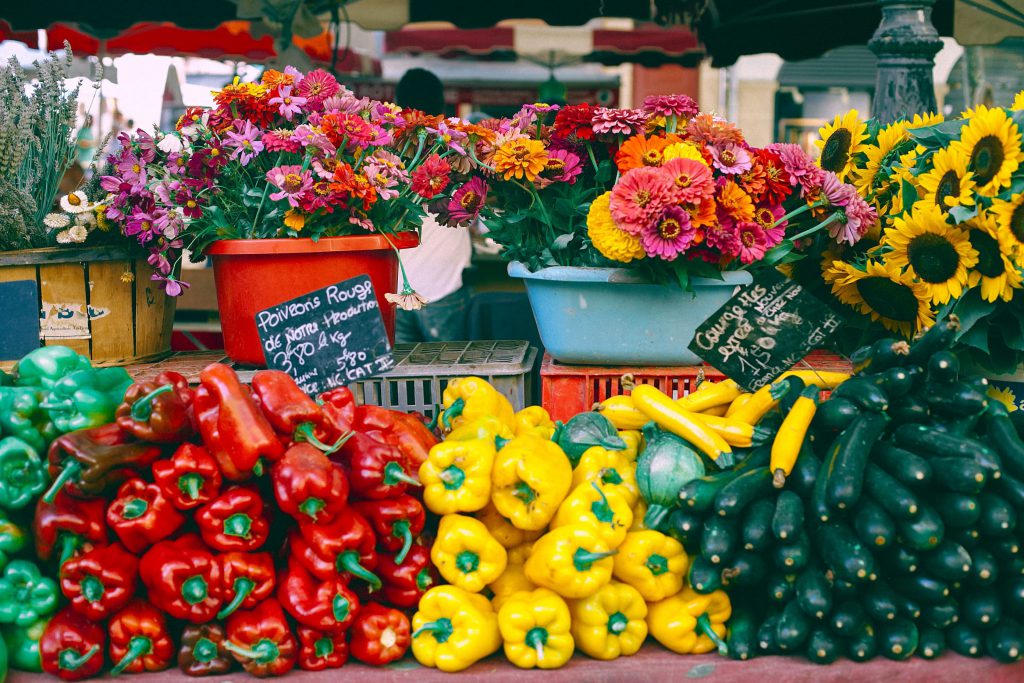 Hybrid events
2020 was the year of Zoom and isolation, and even though there were many benefits to WFH, one major struggle was the disconnection with others. In 2021, we will see some incredible uses of technology within activations to connect event goers to people who may be unable to attend physically or who are in a totally different part of the world!
Apart from state of the art technology keeping online participants engaged, we've also seen how a tangible event component can really take the experience to new levels. For instance, some virtual wedding guests have received gift boxes containing mini champagne bottles and wedding cupcakes so that they can dine alongside on-site guests — and even toast the bride and groom!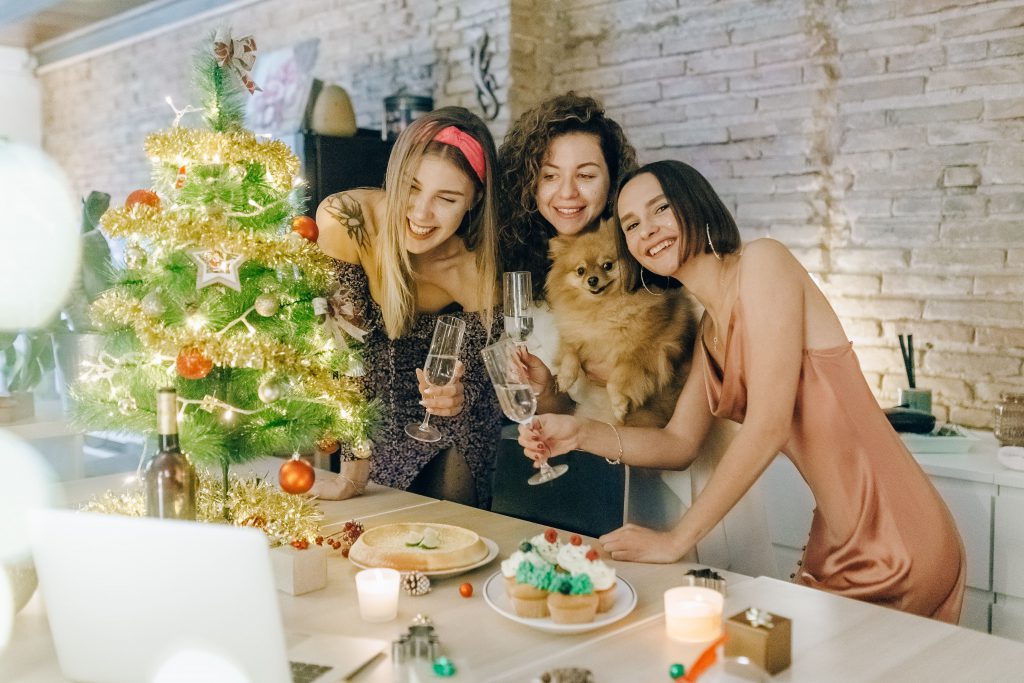 Safety first
Face-to-face gatherings are not extinct by any means, and with vaccines being rolled out, there's hope on the horizon. However, if you're organising an in-person event, please follow strict sanitation and social distancing procedures to reduce the risk of exposure to the Coronavirus. No matter how gorgeous your event is, it's an atmosphere of safety and caution that your guests will appreciate most.
Have you begun planning your 2021 events? It's never too early to start!
How much does an event cost?
Calculate your event cost in under 5 minutes
Call our support team on
1300 647 488 during business hours
AEST or chat online.
© Copyright VenueNow 2020 | SPARE GROUP PTY LTD | ABN 22 607 830 302