The conference venues Brisbane can offer the corporate event planner or business abound – from the modern and sleek to the unique, from the high-tech to the high-concept. Here are a few of our favourites. 
A conference is what you make of it. They have the potential to be awe-inspiring, groundbreaking, innovating, and a damn good time for your team. They can also be boring, yawn-inducing, uninspiring, and run-of-the-mill. So, how do you avoid the latter outcome? Start by choosing an A+ conference venue and go from there. Peruse our favourite conference venues in Brisbane so you can plan a conference that delivers all the good stuff.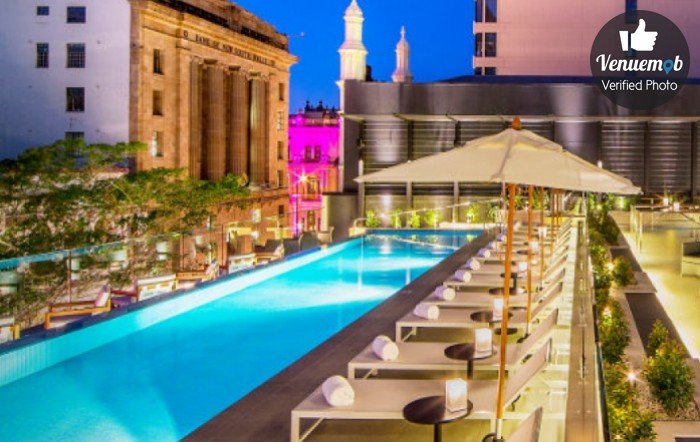 NEXT Hotel Brisbane
Now, who's up for a poolside meeting and a mimosa? NEXT Hotel Brisbane is glamorous, modern, and the height of city-slickin'. The Brisbane conference venue boasts stylish conference rooms, CBD views, an infinity pool (and poolside bar!), a coffee shop, and restaurant all in one gorgeous conference venue. If you're looking to really treat your team, NEXT Hotel Brisbane will deliver.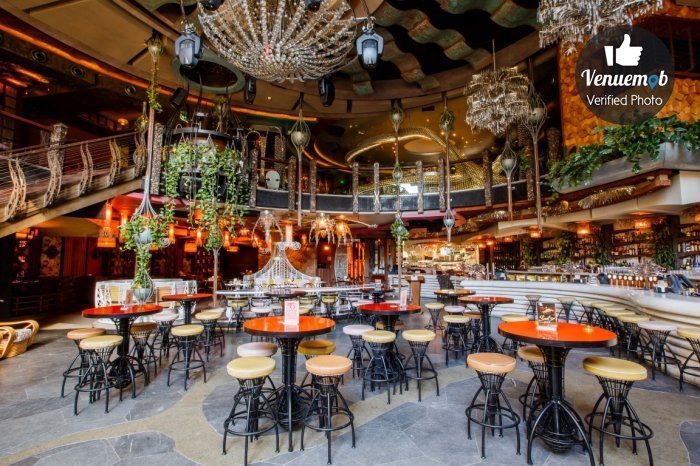 Cloudland
This venue is the game-changer if you're looking to truly shake things up. Within its Fortitude Valley locale, Cloudland features seven spaces, each unique in their purpose and designed as such. There's some major Alice in Wonderland vibes happening in the clouds with space names like the Black Tulip Room, Peacock Lounge, Madame Hedges, and, fittingly, the Alice Room. Time to jump down the rabbit hole.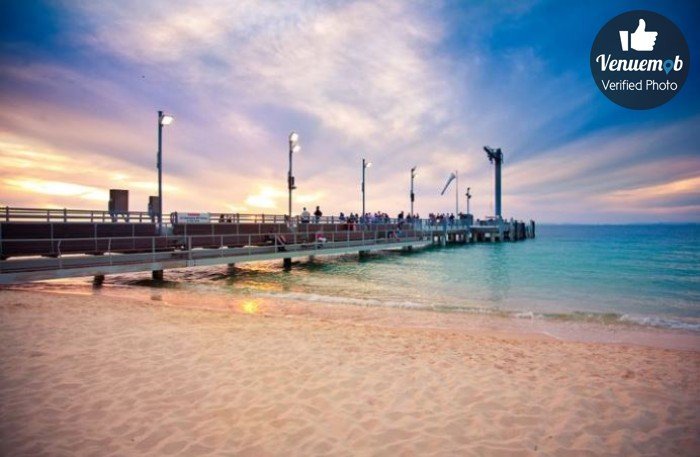 Tangalooma Island Resort
Paradise FOUND. This conference venue isn't exactly in Brisbane – Tangalooma Island Resort is just a hop, skip and quick boat cruise from Brisbane CBD. Treat your co-workers to island tours, friendly animal encounters, and beachside activities between meetings. Oh, yeah, and the conferencing facilities are top notch. Seriously – don't forget to do some damn work (and get a tan while you do so).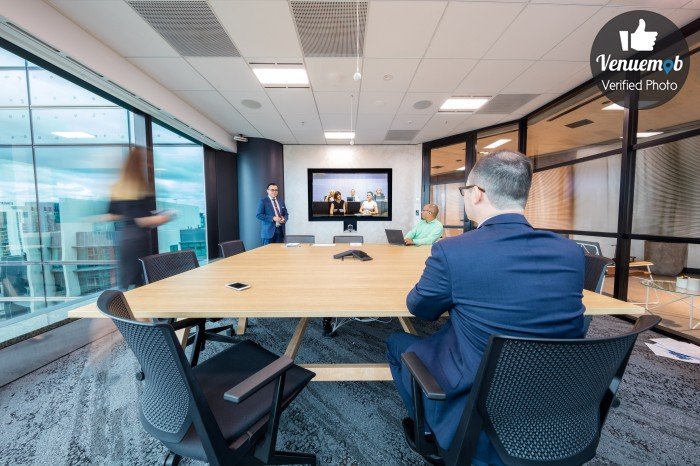 DEXUS Place Brisbane
Looking for something sleek, trustworthy and impressive? Put DEXUS Place Brisbane on your list. The state of the art conference venue sits smack-bang in the middle of Brisbane's CBD, and features an auditorium, modern meeting spaces, an 'immersive space', and all the AV capabilities your powerpoint presentation could dream of. If powerpoint presentations even have dreams.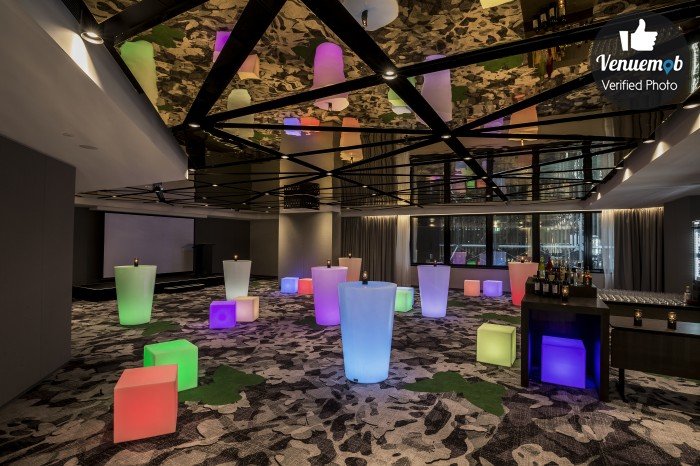 Capri by Fraser
Designed by the award-winning Ministry of Design, Capri By Fraser is effortlessly stylish in its approach to hosting conferences. Get work done among the vertical gardens, trendy art installations, and chow down on Capri By Fraser's nutritious restaurant menu designed by celebrity chef Pete Evans.
Inspired? Hunting for more of the many conference venues Brisbane can offer? Find and book the perfect conference venue now >>
Looking for a corporate event space to hire?
VenueNow has you covered with over 2,000 venues across Australia ranging from large event spaces to small meeting rooms. Find your perfect venue for hire faster than anywhere else.
Call our support team on
1300 647 488 during business hours
AEST or chat online.
© Copyright VenueNow 2020 | SPARE GROUP PTY LTD | ABN 22 607 830 302