In the first edition of our 'Ask an Events Expert' column, we ask VenueNow's own Corporate Business Development Manager, Lauren Carlyle, about what trends 2017 will see in conferencing and business events – as well as her hot tips when it comes to planning a conference.
January is by far VenueNow's busiest month of the year for conference and corporate enquiries. Whether it's a case of 'early bird gets the worm' or organisations getting themselves set up for the year ahead, we can see those enquiries and bookings coming through the platform to all manner of venues.
We know how difficult it can be to begin the process though, and how difficult it can be organise something truly memorable – whether it's a conference or a small seminar.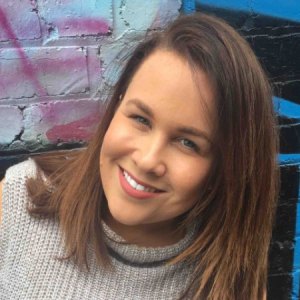 What is your role at VenueNow?
As Corporate Business Development Manager, my role is to assist our corporate clients in finding solutions to their venue requirements. I work with all different markets, on all huge variety of corporate events; huge conferences to small celebratory drinks to unique product launches.
What are the first couple of questions people generally have about organising a conference?
We work with our clients in the very beginning of their information seeking, so generally the questions are very vague – sometimes clients are yet to even pick a destination in Australia.
There's also a large spectrum of requirements for each individual conference, which is something that we need to take into account for each brief. For instance: the number of breakout rooms required, the number of accommodation rooms, whether an inbuilt stage is required, and even whether free car parking can be wrangled.
My most common question, however, is "How much is it to use VenueNow?" The answer's easy: it's free! It's funny – we provide such a fantastic value offering, it's sometimes hard for clients to believe that this service is still free!
Have you noticed any trends in corporate events and conferences so far for 2017?
Absolutely. I'm seeing a real shift towards intimate destination-focused corporate retreats, the kind previously reserved for upper management. My clients are seeking venues in picturesque locations that offer great activities for team building and also offer relaxing surroundings to 'switch-off'.
There's also a real push to elevate on experience. Technology is going to be hot in 2017!  I think we'll see integrations with virtual reality, the continuation of Snapchat geo-filters, and the advancement of event-centric applications.
Across the industry I think we're starting to see a new breed of conference organiser. Put simply, they're delivering conferences that are fun, truly technology-friendly, and basically 'not boring'. Full of exciting content, they're (mercifully) heralding the death of the Powerpoint presentation.
What are the top features, or must-haves, you find conference organisers want for their event?
When choosing a conference venue, there are so many factors for the organiser to consider that the individual 'must-haves' can differ wildly. 
Location is normally the number one consideration. And if outside of the city limits, access to public transport or parking is also a crucial factor.  
Aesthetically, organisers are steering away from bland hotel meeting rooms, and opting for unique warehouse spaces or hidden locations. Hotel spaces that offer natural daylight, interesting modern interior, healthy conference packages, wifi and cost-effective audio visual equipment will always be top of the list!
What would you recommend as the next step after finding and booking a venue?
I would highly suggest meeting with your chosen venue again for another site inspection with your dedicated event coordinator. This will really set the wheels in motion for the planning of your corporate event. It will also ensure that everyone is on the same page!
Depending on the size of your event (and your team), I also highly suggest reaching out to a professional event management company, they can ensure your event runs without a hitch. 
What's your favourite thing about working in the events industry?
Every event is different, every client is different, and there's something to be learnt from every single day. No two days are the same, and I'm currently loving being a part of the industry's first true disruptor at VenueNow!
What would you say is the most memorable conference event that you've attended?
It was a pre-conference event. I had won a scholarship to attend the Meeting and Events Australia Conference in Kuala Lumpur. The whole conference was an amazing experience, but on the first night we were all bused – via police motorcade – through the streets of KL to an amazing heritage site where we encountered numerous live food stations, traditional dancers, and even a flea market! And to cap the night off, suddenly a magnificent fireworks show erupted! It was a standout.
Conference or corporate event coming upon the horizon? Obviously, VenueNow is here to help you find and book the perfect venue.
Looking for an event venue to hire?
VenueNow has you covered with over 2,000 venues across Australia ranging from large event spaces to small meeting rooms. Find your perfect venue for hire faster than anywhere else.
Call our support team on
1300 647 488 during business hours
AEST or chat online.
© Copyright VenueNow 2020 | SPARE GROUP PTY LTD | ABN 22 607 830 302