Here at VenueNow, no two days, and no briefs, are the same. From intimate executive lunches to large-scale multi-day events, our team of venue booking gurus see it all. We take great pride in being able to help every client find exactly what they're looking for, often surprising them with something completely new.
Today we chat to Lyndall Tennant from Melbourne Forum.
The Melbourne Forum is a membership-based organisation encompassing a diverse range of people to discuss social, economic, cultural, political and public policy issues of relevance to Melbourne. Unlike 'traditional' membership clubs where most events are held in-house, Melbourne Forum utilise exisiting venues dotted across the city. Last year, Melbourne Forum spent just shy of $100,000 within the Melbourne events industry. And with over 70 annual events to plan, from private lunches to large scale functions, Lyndall has quite a full schedule!
How has VenueNow helped you in planning Melbourne Forum events? 
As much as I try to keep abreast of changes in the industry, VenueNow are always a step ahead. They know the secrets, the venues, and better still, the intricacies of what is right for me. Knowing how time-poor I am, (Venue Booking Manager) Emily has introduced me to at least a dozen venues and negotiated the important planning details, giving me the options to choose how much (or how little) time I need to spend per event.  
Our members and their guests are always amazed at how we find the most obscure venues. I take so much delight when I hear them arrive and say "Wow, I have walked this street for years and never knew that this venue existed!" Or, "Lyndall, how on earth do you find these hidden treasures of Melbourne?!" I have a secret weapon.
You recently booked a couple of events through VenueNow. Tell us a little about how the Campari House lunch came about and what was involved? 
I am always on the lookout for different venues. Private dining rooms that suit my particular needs are often difficult to come by, and once you find them, site inspections can be very time consuming, especially if they are not exactly what you're looking for.
A few years ago an account manager from VenueNow approached me to discuss their concierge service. I didn't take advantage of it as I was really quite happy with our repertoire of venues. As our membership began to grow and my time became scarcer, I thought I would connect with VenueNow and see if they had any new exciting venues, and voila! Campari House was recommended. Sharon from Campari House met me for the site inspection and answered all of my questions – not that there were many as she had done her research on the Melbourne Forum. She knew exactly what I needed and curated the perfect private dining room experience for us.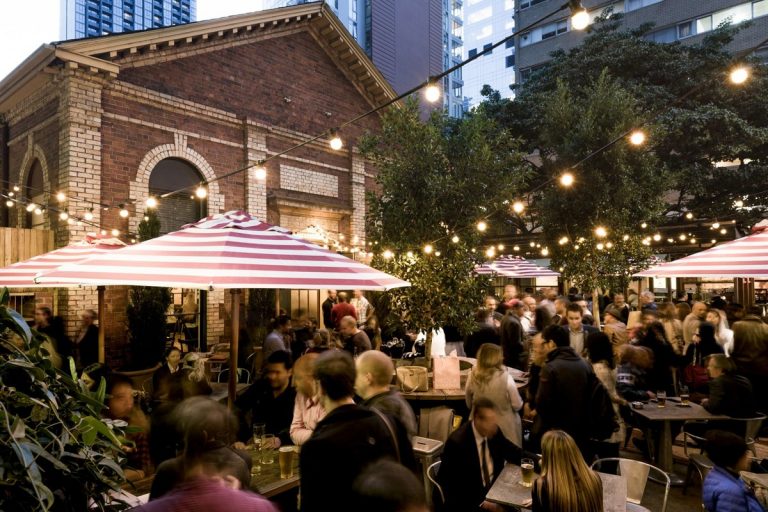 And your Trunk dinner event – it sounds like that one came together very quickly. Are you able to describe the process of booking an event with such a tight turnaround? 
Oh my gosh, that was a tight turnaround! I think we organised that within five hours, or something crazy! I had a guest speaker that was coming to Melbourne on very short notice and we put the event together with exceptional speed. With trust built in Emily, I gave her a call and she did all the hard work – all I had to do was make the payment and take the credit. The menu and beverage selection was left to Trunk. Really, who else knows the best way to showcase the freshest ingredients and delicious menu items than the chefs themselves?
What's the most memorable event you've ever attended?
That's a really hard question.
The opening of Melbourne Spring Fashion Week a few years ago was pretty spectacular. It was held in a car park behind Melbourne Town Hall with surprises everywhere, such as models in the glass aquariums under the top of the bar. The City of Melbourne certainly know how to think outside the box when it comes to events.
Looking for a venue for your next event? Check out the VenueNow marketplace now >>
Looking for a venue to hire?
VenueNow has you covered with over 2,000 venues across Australia ranging from large event spaces to small meeting rooms. Find your perfect venue for hire faster than anywhere else.
Call our support team on
1300 647 488 during business hours
AEST or chat online.
© Copyright VenueNow 2020 | SPARE GROUP PTY LTD | ABN 22 607 830 302