Because of modern technology and the increasing number of remote jobs, being a digital nomad is now a reality for a lot of people.
The term "digital nomad" refers to people who have successfully combined work and travel to suit their nomadic lifestyle. They can usually be found all over the world, living from country to country, and working from just about anywhere. Inspiring, right?
It might seem like living the dream, and for some it is. But working from anywhere doesn't mean it's all sunshine and pina coladas; there are certain drawbacks that you have to consider.
It takes a high level of discipline to work from anywhere. When you are always on the road, it's quite difficult to get into routines or habits that are essential for work.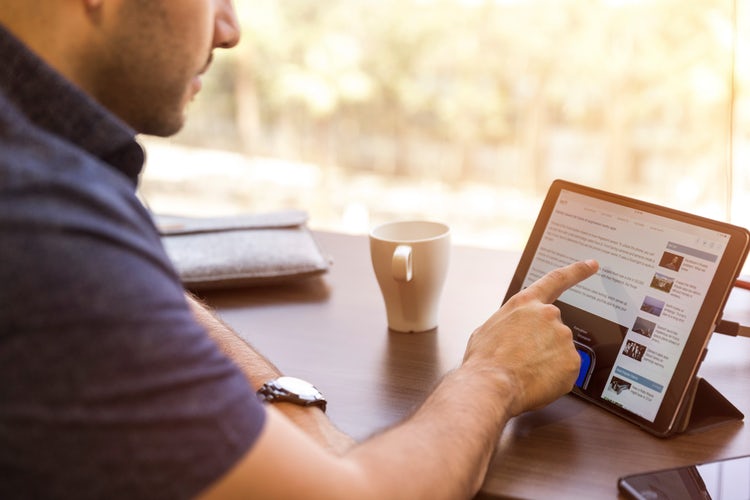 And if you want to get some serious work done, then you need an "office". And you can find an office anywhere by using these tips.
Tools
Aside from a laptop, there are other essential gadgets that people on the go can't do without.
Global power travel adapter kit.

USB cord - to charge your gadgets with when there's no power outlet available

International SIM card or an unlocked cell phone with country-specific SIM card

Headset or noise-canceling headphones

Powerbank

External hard drive
Apps and Sites
While the internet provides you with the opportunity to connect, it's not all that you need to get work done and done right. Often, you need to communicate with people, bosses, co-workers, other freelancers, clients and the like. And when you're not in an office, things can get messy.
To make communication a little bit less challenging, here are some online applications for you to use.
Slack - If you work with a team, then you'll definitely need this app. Slack is an online application that keeps all team communication in one place. By creating channels, you can segregate certain topics/projects and assign or keep out certain users to that particular channel. Slack can also be easily integrated with other popular web applications such as Trello, GitHub, Google Docs, and more.
Skype - Skype is a free and popular communication tool (with a paid option). You can stick with the free version if you just need it for quick chats and conversations. You can also use it to easily share files and your screen when required.
Google Hangouts - The most convenient option for some as it's already integrated with Google Calendar.
For organization
Google Drive - Google Drive is one of the most widely used storage apps to date. It's free and customisable. Plus, you can share and work on a document with other people at the same time.
Dropbox - Use this to backup up large files on the cloud, or sync files between computers, and share them with other collaborators.
For productivity
LoungeBuddy - This ever-useful app helps you find lounge areas in airports from all over the world. Ideal for business travelers and digital nomads alike, LoungeBuddy provides instant access to airport lounges where you can relax, work, freshen up, or simply pass time in a comfortable, and even luxurious environment.
Coworking Spaces - Finding a quiet work environment with a reliable internet connection, coffee or refreshments, and even air-conditioning (for countries with hot climates) where you can work to your heart's content is now made possible with coworking spaces. With helpful sites like Spare Workspace, you can easily find the ideal workspace in just a few clicks.
Book affordable meeting rooms and desk spaces when you need it, where you need it. VenueNow is one of Australia's leading on-demand workspace marketplaces. We've scoured Australia for the very best meeting rooms, training rooms, and event spaces for your business. Search and hire the perfect workspace today!
Looking for an event venue to hire?
VenueNow has you covered with over 2,000 venues across Australia ranging from large event spaces to small meeting rooms. Find your perfect venue for hire faster than anywhere else.
Call our support team on
1300 647 488 during business hours
AEST or chat online.
© Copyright VenueNow 2022 | SPARE GROUP PTY LTD | ABN 22 607 830 302