Executive assistant – it's a job title that is deceptively simplistic. A more fitting job title would be: Relationship-appointment-office-structural-booking-administration-solutions manager and event planner...but that doesn't look quite as good on a business card. Executive assistants are the jack of all trades, often responsible for looking after 20 different things at once. And given planning an event takes on average 12 hours, VenueNow decided to connect with the Melbourne EA Group, to provide these worker bees with a time-saving solution.
On the first proper cold night of autumn, the glow from the welcoming Amble Cafe lit up a dreary Flinders Lane. Inside, VenueNow were chatting with members of Melbourne EA Group – executive assistants from all over town, some new to the role, some more seasoned. The room was filled with a happy buzz, and the aroma of beautiful salads and sandwiches from Amble Cafe – a taste of what their catered working lunches could look like.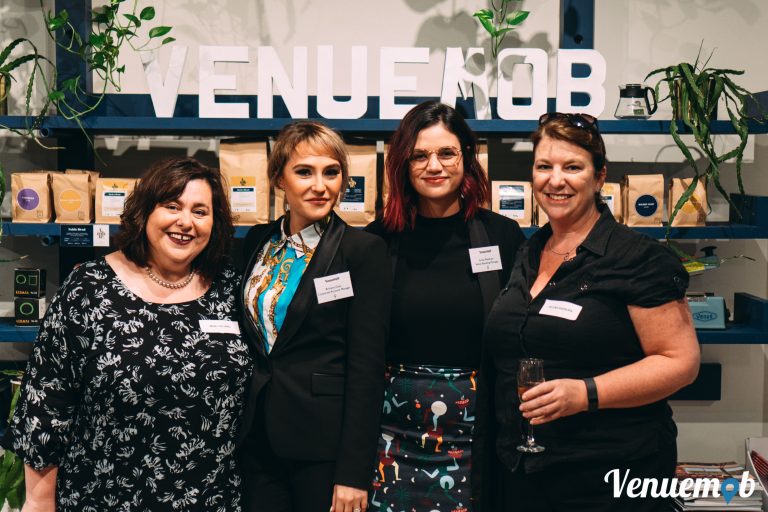 With a glass of hard-earned bubbly in hand (it was a Wednesday, after all), the group came together to listen to VenueNow corporate account manager, Brittany, chat about how VenueNow can be utilised for corporate events. Across the room, every couple of minutes a knowing smile, and nod of the head cropped up, as Brittany identified pain point after pain point when it comes to executive assistants and event planning. The greatest nod of approval: 'being time poor'. When you're juggling 20 different tasks simultaneously, those 12 hours spent finding a venue, getting pricing, making separate enquiries, calling venues and examining proposals add up.
Before breaking into groups for a guided walkthrough of the platform, the group took part in a quick VenueNow trivia game via Kahoot – an online trivia builder that allows guests to participate with their phones. After a couple of rounds, the competition started to heat up, with eyes on the prize: a cosmetics goodie bag from NYX and a bottle of sparkling. Mina Italiano was victorious, taking home the goodies.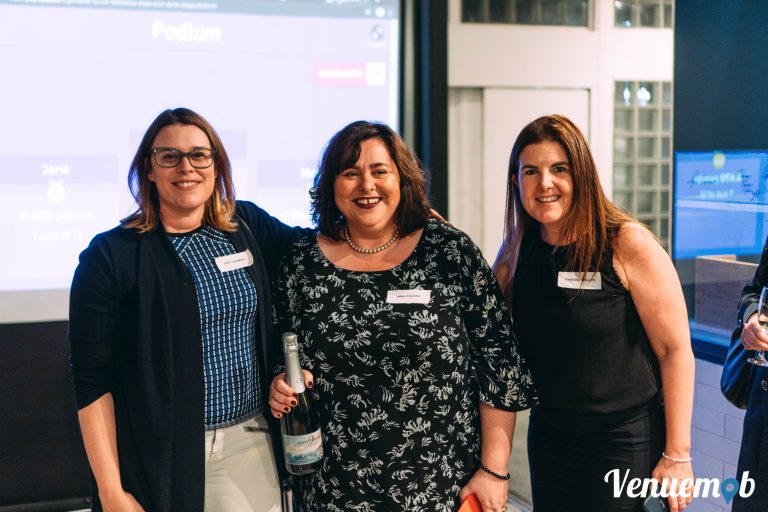 With everyone's energy levels peaked, it was time to sit down and check out how VenueNow can help with the event planning process. Everyone picked up on it quickly, with many self-guiding through the journey. The shortlisting feature, recently released by VenueNow, garnered a lot of praise. This feature allows customers to shortlist their favourite venues, and compare and share the list with others. This list can be shared amongst all those involved in the planning.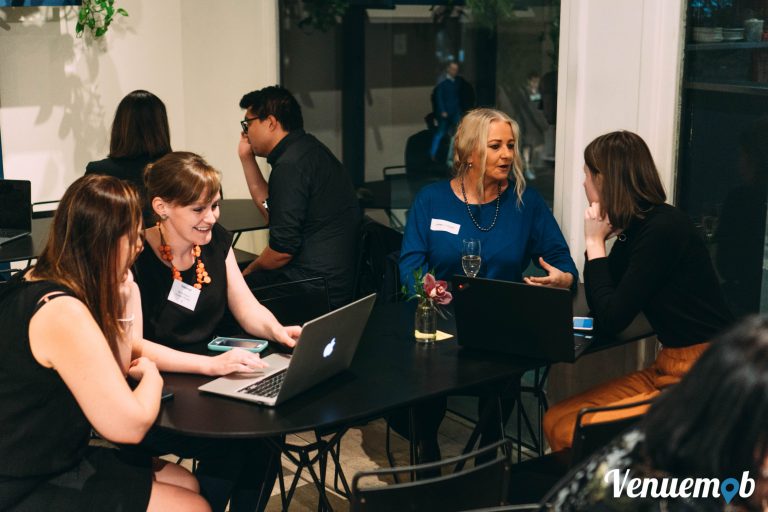 With briefs submitted and accounts created, the evening began to wind down. A sneaky sandwich from Amble for the road (the salmon on rye too good to pass up), the group donned their coats and headed for home.
It was a great event, with information shared and lessons learned from both sides. VenueNow loved being able to see the product in the hands of a customer, to discover what they loved, what they wanted and what they needed to make their lives just that bit easier.
Thanks so much to President Carmel Bond, Vice President Adele Selby and Committee Member Mina Italiano from the Melbourne EA Group for putting together the guest list, and of course to Amble Cafe, for their warm hospitality and use of their beautiful space.
Looking for an event venue?
VenueNow has you covered with over 2,000 venues across Australia ranging from large event spaces to small meeting rooms. Find your perfect venue for hire faster than anywhere else.
Call our support team on
1300 647 488 during business hours
AEST or chat online.
© Copyright VenueNow 2020 | SPARE GROUP PTY LTD | ABN 22 607 830 302