By the pool. By the beach. Sitting back with some sort of brightly coloured cocktail in hand. Hiding inside with the blinds drawn, air-conditioning on. The idea of one's perfect summer Sunday varies greatly. And nothing demonstrates this better than some of our team's answers when this question was asked. So, how would an office full of event planners, tech geniuses and professionals spend their perfect summer Sunday?
Pip – Content producer

My perfect summer Sunday would involve a healthy sleep-in, followed by any type of brunch involving bacon. A quick dip in the bay before the sun gets too searing would be my 'exercise' for the day. I'd then reward my exertion with a couple of drinks at  Bomba Rooftop with a good pal or four.
Gemma – Venue booking manager
It would involve sipping gin and tonics at the summer pop-up Arbory Afloat! It's a bar on the Yarra River just off Flinders Walk, and is only open 'til Feb.
Rui – corporate business development manager
I am a big Southbank fan! I live and breathe by the amazing vibe around the neighbourhood.
My perfect summer Sunday would include heading to South Melbourne Market for brunch. Then, a walk near the Yarra, trying my very best to stay away from DFO and some serious shopping. The best way to achieve that – maybe a nice beer with a view at BangPop, which was the first stop on our recent overnight famil at Werribee Mansion Hotel & Spa.
I'd then head to the busy promenade for a(nother) nice drink and some serious people watching from the terrace at Left Bank. And if that's too busy – there's always Hopscotch and Ludlow Bar next door! For a real treat – I'd end the day with a pool cocktail on the rooftop at Adelphi.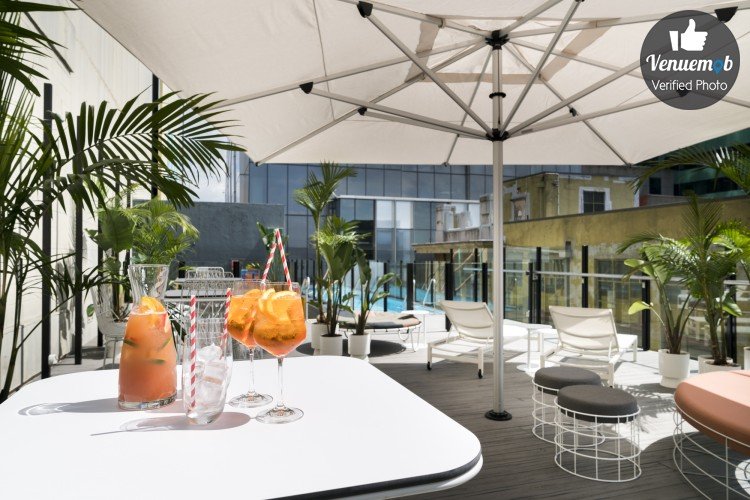 Brittany – 

corporate business development manager

Well, the most memorable day from last summer was organising a driver to take us out on my friends' super yacht in Sydney. We parked right under Taronga Zoo, looking directly at the Sydney Harbour Bridge, sipping on cocktails as the sun set. I would so relive that every day of the week if I could!

Also, my partner and I often have a barbecue and sangria in the park around the corner from my apartment, which is really nice too. We dubbed the tradition 'Red Wine Sundays'.
Rebecca – Head of content
During summer, what my partner and I end up doing on Sunday depends on whether it's stinking hot (because I hate the heat), and how hungover we are. I love riding over to Noisy Ritual for a wine and some live music. And if that's too far, Northcote Social Club, Welcome to Thornbury or Buck Mulligan's on High Street for a drink as the sun goes down (after being at the movies all day) because the sun is terrible.
Emily – Venue booking manager
I'd begin my day with brunch, followed by a trip to the beach for a swim and ice-cream. I'd then head to a beer garden to enjoy the sunshine and cheeky beers – Republica and 29th  Apartment have both featured a lot in my boozy Sundays.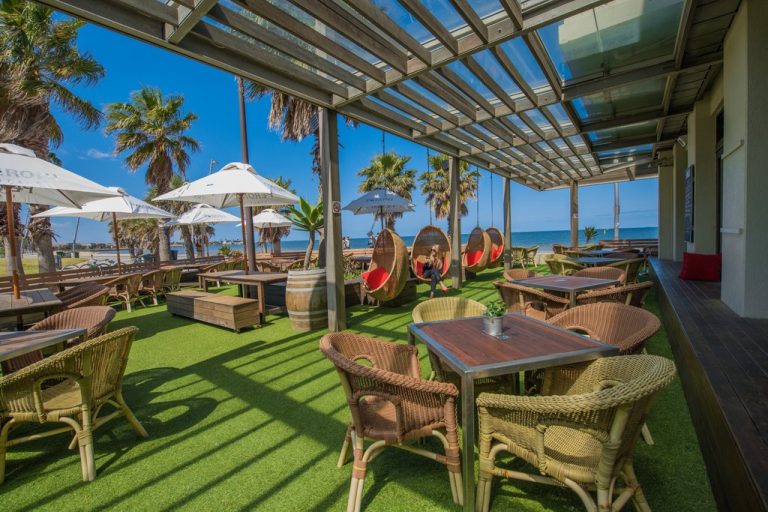 Sanna – 

corporate business development manager

I love Melbourne, so my perfect Sunday day would be definitely spent walking around the Melbourne CBD and surrounds. I would start with a stroll through the Sunday Market at Arts Centre Melbourne, which is full of jewellery, homewares and local produce. In the afternoon, I would like to explore city's hidden laneways and rooftop bars, like Bomba rooftop and QT Rooftop. For the evening, I would love to head to the Botanic Gardens for a picnic and movies under the stars at Moonlight Cinema.
Angela – Venue booking manager
My absolute favourite way to spend a Sunday in summer is to go for a surf with my family at the beach. When the waves are up, I love to surrender to the rhythm of the ocean and to spend some time outside.
Perhaps, if our family budget wasn't so focused on buying our new place, then this could be involving an overnight stay at somewhere amazing like the Mantra Lorne.
Juliette – content producer
My perfect summer Sunday would begin with a lazy morning and a long brunch at my favourite neighbourhood cafe in Fitzroy, Faraday's Cage. Next, I'd head down to the coast for a dip in the sea and then head back to the city to the Northcote Social Club for beers on the back deck and to discover some local live music.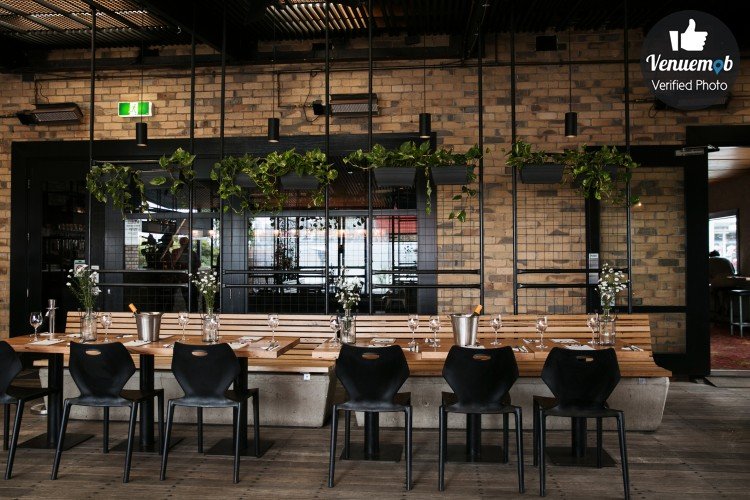 James – co-founder
Cruising down the coast to places like Mornington, heading to a local farmers' market, and trying some delicious baked goods at a cafe over coffee – vanilla slices in Sorrento! Then, hitting up a wine tasting at a winery (T'Gallant is one of my faves). I always have a beach bag packed in the car to go for a quick dip at the beach and chill.
Katherine – content coordinator
My perfect summer Sunday would be spent outdoors enjoying the sun with friends! A late start to the day is always a must for me on Sunday. I would wrangle a few friends together for a relaxed picnic lunch in the park featuring ultimate frisbee and finska. Finish the day off with a few drinks at a rooftop bar in Brunswick Street to enjoy the last of the weekend.
Feeling that summertime gladness? Check out VenueNow Handpicked for some of our favourite venues, including beachside venues, rooftop bars and beer gardens >>
Looking for an event venue to hire?
VenueNow has you covered with over 2,000 venues across Australia ranging from large event spaces to small meeting rooms. Find your perfect venue for hire faster than anywhere else.
Call our support team on
1300 647 488 during business hours
AEST or chat online.
© Copyright VenueNow 2020 | SPARE GROUP PTY LTD | ABN 22 607 830 302