If you're a girl who has always dreamed about her perfect wedding day – welcome to the club, you're definitely in the right place! There are numerous wedding food and decoration trends you should take into consideration if you're about to get married this year – especially in spring, which is the most perfect season for a wedding – so check them out and plan your big day to the tiniest detail. Good luck!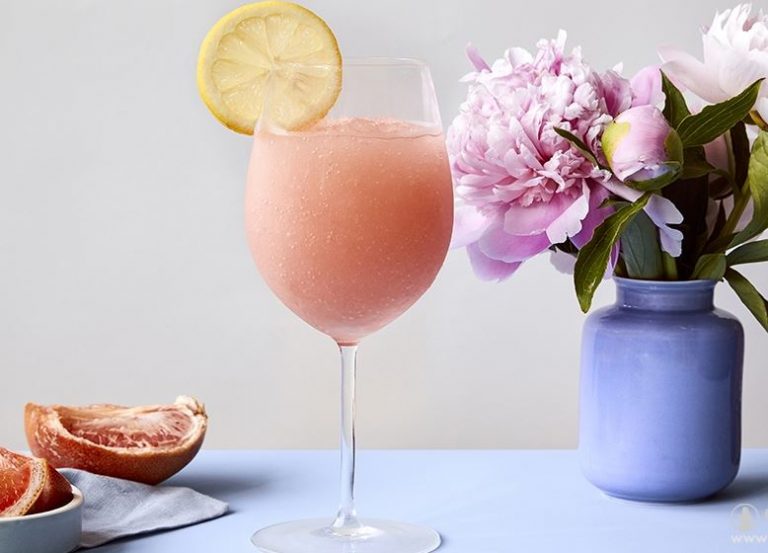 Wedding drink trends you should give a try
When it comes to the selection of drinks served at weddings, we have to say that everything has switched from the ordinary to the extraordinary. So, instead of champagne and other romantic, wedding-appropriate drinks, more and more couples are choosing signature cocktails, such as Coconut Margaritas or Sparkling Summer Peach which truly take the entire ceremony to a whole new level. Keeping your guests properly refreshed with a fabulous welcome cocktail should be your top goal, so get creative and remember that these can set the tone of your wedding in the same way as the food, music, and decoration.
On the other hand, if craft beer is more of your thing, you should focus on smaller local breweries and distilleries. Apart from supporting your local producers, this is a good way to find the best eco-friendly and locally-sourced beer and offer it to your guests. It will add a unique touch to your reception – especially if you decide to throw a picnic-like party after the ceremony. These have gained a lot of popularity among the newlyweds recently, so try serving both delicious draught beer and bottled beer in vintage buckets filled with ice. Cute!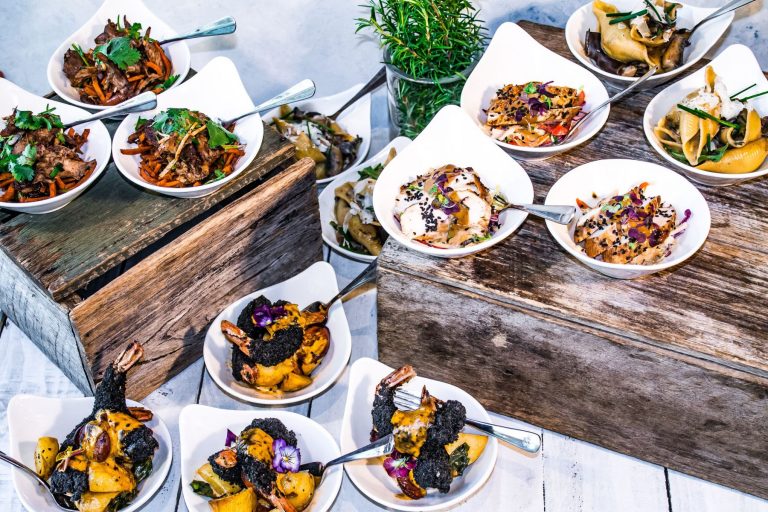 How much does a wedding venue cost?
Calculate your event cost in under 5 minutes
Fabulous wedding food trends to take into consideration
As for the wedding food, things have drastically changed in this area as well. First of all, intimate weddings are on the rise these days, which is exactly why the couples feel free to develop their own tasting menus for their guests. These usually feature either six or seven smaller courses that can cater to everyone's needs. Of course, menus are often displayed at every single table, so guests can see what's to come.
Needless to say, vegan wedding food options are more prevalent than ever, as more and more people adopt the vegan way of life. That being said, an amazing barbecue menu will never go out of style – people love a good barbecue selection. However, it comes with a little twist, which means that there are more exotic food choices instead of traditional chicken, beef, and pork. For example, there are grilled salmon steaks, slow-cooked brisket and marinated lamb cutlets accompanied by the most delicious salads and steamed veggies and nuts, which can satisfy even the most demanding palate.
More than ever, guests are also curious about the origin of their food and its backstory, which is why personalised food stations with a unique sourcing story are quite becoming increasingly popular. Do we even have to emphasise the importance of flawless (and edible) decoration in order for the entire setting to be Instagram-friendly? We don't think so, which is why you should pay extra attention to your food and table decoration in order to get it done like a true pro!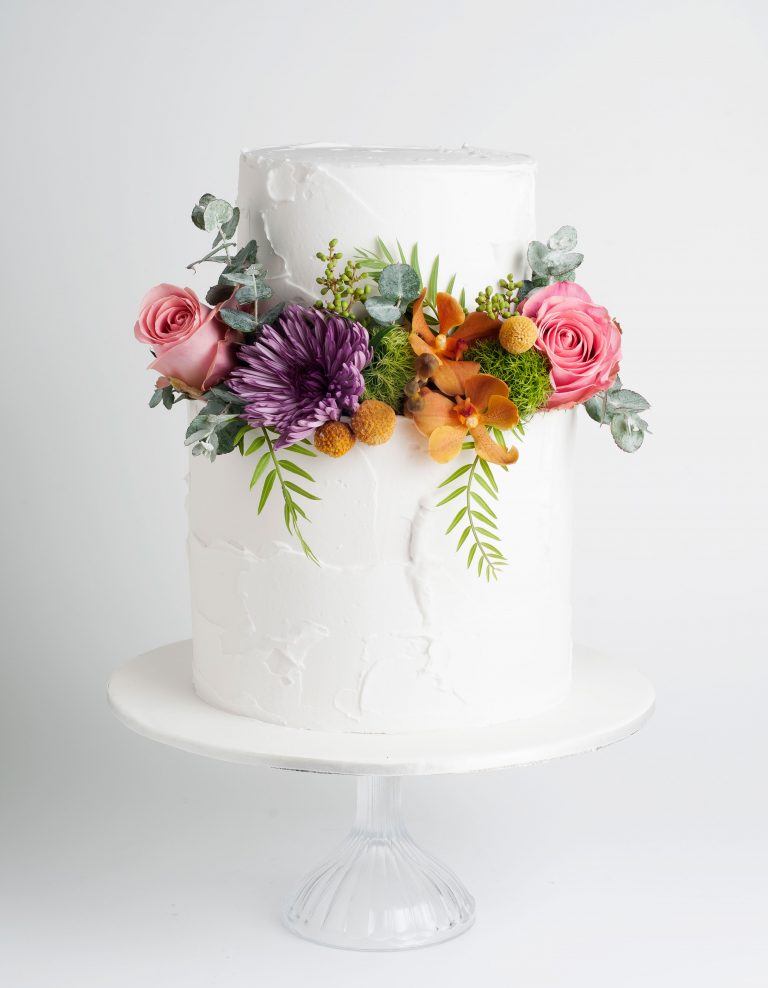 Queen of the party – the wedding cake
Wedding cake undoubtedly deserves the title of the queen of the party, and that's why there are so many amazing trends you should keep up with this year. If you're a big fan of greenery and you simply adore plants of all kinds, you should consider ferns. It probably sounds a bit silly, but ferns artistically draped around your cake look beyond appealing! Just pair them with textured white buttercream and you'll get your rustic cake in the blink of an eye. If that's too much for your personal taste, you should add edible flowers instead. These look like pressed flowers that are super fresh at the same time, which is a match made in heaven!
If you aren't a fan of traditional wedding cakes, you could opt for a quirky doughnut cake that will help you stand out from the crowd. It's basically more of a tower than an actual cake, and it's completely covered in doughnuts – from top to bottom. Doughnut walls are a massive hit as well, so check them out if you want both a fabulous dessert option and a gorgeous, Instagram-friendly backdrop!
There truly are a lot of fantastic wedding food trends you should keep in mind if you're getting married this year. From welcome cocktails and locally-sourced beer, over 7-course meals, vegan food, and barbecue menus, to flawless wedding cakes that feature ferns, edible flowers, and doughnuts – there truly is something for everyone's taste. However, if you're getting married next year, you should take eco-friendly wedding into consideration, as well as a trend of bringing the outdoors in. Give them a shot and you won't end up disappointed!
Author bio:
Sophie is a blogger from Australia. She spends a lot of time in kitchen, exploring new recipes. She also enjoy decorating food and home. At the end of the day, she loves to sit down, write and share her everyday experience. You can read more of her work here.
Looking for a trendy venue for your wedding? VenueNow can help >>
Looking for a venue to hire?
VenueNow has you covered with over 2,000 venues across Australia ranging from large event spaces to small meeting rooms. Find your perfect venue for hire faster than anywhere else.
Call our support team on
1300 647 488 during business hours
AEST or chat online.
© Copyright VenueNow 2020 | SPARE GROUP PTY LTD | ABN 22 607 830 302