Top 40th Birthday Venues Brisbane for Hire
Find, compare and book the best 40th birthday venues Brisbane has to offer with VenueNow, Australia's #1 venue hire experts. Discover the top bars, restaurants, function venues, private event spaces and more in just a few clicks.
Best Brisbane 40th Birthday Party Venues for Hire
VenueNow is trusted by 5,000+ corporates & 150,000+ customers to find the right venue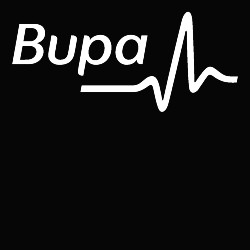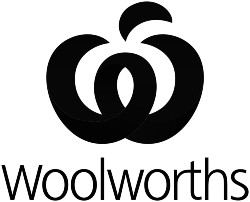 How much does a Brisbane 40th Birthday Party cost?
Calculate the price of your Brisbane 40th Birthday Party in under 10 minutes.
VenueNow is Australia's largest marketplace to discover and book the perfect venue for your meeting or event. It's the best and easiest way to search, compare and book venues for events ranging from birthdays to corporate meetings and everything in between.
Brisbane 40th Birthday Party Venue Hire Guide
A 40th birthday party is a milestone that needs to be celebrated with style and panache. After all, your friends have been waiting patiently for this day to come. There are so many things you can do to make your celebration extra special and it starts with choosing the best birthday party venue in Brisbane.
Where can I find the most rockin' 40th birthday party venues in Brisbane?
Brisbane City is famous for its charming vibe and beautiful weather, two qualities that will do wonders for your 40th birthday party. All you need now is to choose the best place to hold your celebration.
The following Brisbane neighbourhoods offer some of the best places to celebrate this important milestone in life.
Fortitude Valley
Looking to drink and dance the night away on your 40th birthday? Check out Fortitude Valley and the many pubs and nightclubs that serve cocktails and beer. The "it" place for nightlife in Brisbane, Fortitude Valley is the place to be for clubbing. It even has outstanding restaurants and cafes if you prefer a more relaxed birthday celebration.
Milton and Ashgrove
If you prefer a relaxing yet fun-filled 40th birthday party, head to Milton or Ashgrove in Brisbane. Both neighbourhoods have pubs with a great atmosphere as well as cafes and restaurants that serve the most delicious food in the city. If you want your guests to be entertained, take them on an excursion to one of the zoos or the world-famous Brisbane Forest Park.
Paddington
Paddington has a quaint yet fun vibe that'll be perfect for any celebration. Have your 40th birthday party in one of the many cafes or pubs and rest assured that you'll enjoy it since these neighbourhoods are both filled with outdoor activity spots like parks and walking trails. A nice stroll after your party is a good way to end what will surely be an unforgettable 40th birthday celebration.
Mayne Peninsula
If you want something different and fun, head to the Mayne Peninsula. You and your guests can try out kayaking or jet skiing in Moreton Bay before having a birthday party at one of the quaint cafes or restaurants on this side of Brisbane. Don't forget to take in the beauty of the suburb's stunning views and scenic coastline, which you can enjoy from any of the many rooftop bars in town.
Brisbane CBD
Holding your 40th birthday party in Brisbane's city centre is a great idea since you can choose from a wide array of restaurants and cafes. The Brisbane CBD is also famous for its many iconic nightspots and drinking holes such as Death & Taxes on Burnett Lane and the overwater bar Mr Percival's. You and your guests can also go for some game night fun at one of the many arcades in the Brisbane CBD.
South Brisbane
Smaller groups of adult party-goers often favour the laid-back and intimate venues around South Brisbane. You can start your night socialising with old and new friends at one of the pubs in the area like the hole-in-the-wall Maker or the art deco Maeve Wine Bar. Afterwards, move on to a club if you're up for an epic dance session.
New Farm
New Farm is a convenient place for events as there are many different venues to suit your style. This is a good place to celebrate birthdays for those who don't want to be stuck in one place. Start at a pub or bar where you can enjoy a good drink and catch up with your guests whilst the night is young. Later on, your group can head over to PJ Macs or another venue where they have live music performers.
Milton
Some of the best pubs are in Milton. If you want to kick back with a cold one and have a simple yet unforgettable birthday party, Milton is a good place to go. It's known for having some of the best party venues this side of Australia.
There are plenty of pubs where you can enjoy craft beer if that's your poison. The Malecon Bar and the shabby chic The Scratch are the perfect venues to reminisce about the last 40 years of your life.
West End
West End is a great place to hold your 40th birthday party. There are some reasonably priced venues, good bars and an abundance of restaurants for you to choose from.
What are the most popular types of venues for birthday parties in Brisbane?
Deciding on a specific venue will depend on what kind of birthday party you want to have. If you prefer a private dining experience, choose any of the wonderful restaurants and enjoy food prepared by professional chefs. Do you want a cocktail party? Look for a venue that serves the best cocktail drinks.
You may also want to hire one of these 7 Out of This World Birthday Party Venues in Brisbane.
Clubs and pubs
Bars are the most popular choices for 40th birthday party venues. A bar gives you a great setting to have fun whilst enjoying beer, wine or cocktails. Most bars can easily accommodate a big group of people though you can also find space to celebrate with a few friends.
It's also fairly easy to find a venue that allows dancing or karaoke if that's your thing. If you don't want to belt out the latest tunes and just want to listen to music, you'll find plenty of places in the city where the street comes alive with live bands and nightclub beats.
Restaurants
Dining establishments are good choices for a party venue. They have all the regular facilities like dance floors, live bands and karaoke. Some restaurants are even known for hosting parties with themes, decorations and special menus designed to make your 40th birthday a memorable one.
If you just want to celebrate with a good dinner, you can reserve a table or function room in the venue and enjoy a banquet. You can always go out and grab a few drinks in Brisbane's many nightspots afterwards.
Hotels
Most hotels have function rooms, ballrooms, or event spaces that can be booked for corporate gatherings and celebrations. They're also perfect 40th birthday party venues.
Booking a hotel venue is easy, though you have to do so in advance. You're probably not the only one thinking that a function room in a classy hotel is the best exclusive venue for your 40th birthday party. Check out the hotels in the area and see which one has an event space that can provide the most value for your money.
The most important thing is to choose a venue that has the right atmosphere for your party. You should also check with management regarding their menu options if you want them to take care of the banquet.
Private Dining Room
This is a great idea for more intimate gatherings. It's perfect if you want to have a sit-down dinner with close friends and family.
You can find private dining rooms in most restaurants, some even with private bar hires. They're usually located at the back or on a higher floor away from the main dining area. This gives you and your guests more privacy to celebrate your birthday.
Check with the restaurant in advance to see if they have a private dining room available for your private parties. You should also ask about their menu options and pricing.
Outdoor event spaces
Outdoor event spaces are perfect for those who want to celebrate their birthday under the stars or even with views of the Brisbane River. There are plenty of outdoor venues in Brisbane that can accommodate a big group. You just have to book early to make sure you get the best spot.
Apartments or condominiums
There are heaps of these available for private hire — perfect for hosting an intimate gathering of friends and family. Apartments and condos have the advantage of having private parking places, a clubhouse or garden and maybe even a swimming pool. They usually also have a fully equipped kitchen and dining area.
What should I consider when choosing the best birthday party place in Brisbane?
When you're choosing from the many 40th birthday party venues in Brisbane, you need to consider a number of factors.
Location
The main consideration is the location of the venue. You need to make sure that it's accessible and close by so that your guests don't have a hard time getting there. Nearby transport should also be considered — are there buses going past the area? Is public transport available?
Budget
The cost of the venue will depend on a number of things, such as location, capacity and amenities. You should ask for quotes from different venues before making a choice.
Venue capacity
Check the capacity to ensure that your guests can fit into the venue comfortably. Be sure to check the capacity for each function space and decide which layout is best, eg. cocktail style venue (standing) or something seated.
Entertainment
Some venues offer in-house entertainment while others don't. You need to decide if you want live music or a DJ, or if you're going to have your own live entertainment.
Theme
If you're planning a themed party, check if the venue has a theme of its own. Some venues have restrictions on the type of decorations and music that can be played during a party.
Check out these 12 Adult Birthday Party Ideas for inspiration.
Discover more brilliant 40th birthday party venues in Brisbane
Looking for a fantastic party venue for a milestone birthday? We've got you covered. VenueNow offers the largest selection of birthday party venues with venue hire in Brisbane and across Australia. Try it today!
Need event venues for your corporate events, cocktail events, engagement parties and other private events, large or small? We've got you covered as well. At VenueNow, we can help you find the perfect venue for your event, whether it's a corporate event, engagement party or birthday party. Book your event venue today!
Frequently Asked Questions
How much do Brisbane 40th birthday venues cost?
Based on VenueNow's historic data, on average, Brisbane 40th birthday venues cost between 50 per person and 75 per person. For example, a 100 person 40th birthday would cost approximately 5000-7500. Costs may differ based on your food and beverage requirements, AV requirements, event date and time and the type of venue you decide to book.
What are the top Brisbane 40th birthday venues?
Here are some of our favourite Brisbane 40th birthday venues: 1. Stone and Wood Brisbane 2. Mary Maes 3. The Prince Consort 4. The Greek Club 5. Ivory Tusk 6. Cielo Rooftop 7. The Grand on Stanley 8. The Space Above 9. Fridays 10. Limes Hotel
How do I find and book Brisbane 40th birthday venues?
Finding and booking a Brisbane 40th birthday venue is easy with VenueNow, simply follow these steps: 1. Enter Brisbane as your location and 40th birthday as your event type into VenueNow's search engine. 2. Narrow down your search results by entering more filters such as number of people, event date, room layout and budget. 3. Send enquiries to venues to request pricing and availability (we recommend sending 3-5 enquiries to different venues to ensure you get the best price). 4. Review your quotes and connect directly with your favourite venues to book a site visit and finalise your booking. 5. Host your event!
How far in advance should I book a Brisbane 40th birthday venue?
On average, VenueNow customers book a Brisbane venue 90 days in advance of the event. For larger events and event dates in December we recommend allowing additional time as there may be limited availability.
Can VenueNow help me find a Brisbane 40th birthday venue?
We sure can! VenueNow's team of Venue Booking Experts can help you find the perfect venue, collect quotes from multiple venues on your behalf, negotiate the best price with venues and book venues, all for free. Simply send us your event brief and our team will be in contact with venue recommendations within 24-48 hours.
40th Birthday Party venues in other cities
Call our support team on
1300 647 488 during business hours AEST.
© Copyright VenueNow 2022 | SPARE GROUP PTY LTD | ABN 22 607 830 302