Top 50th Birthday Venues Sydney for Hire
Find, compare and book the best 50th birthday venues Sydney has to offer with VenueNow, Australia's #1 venue hire experts. Discover the top bars, restaurants, function venues, private event spaces and more in just a few clicks.
Best Sydney 50th Birthday Party Venues for Hire
VenueNow is trusted by 5,000+ corporates & 150,000+ customers to find the right venue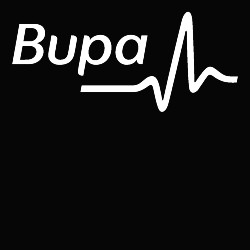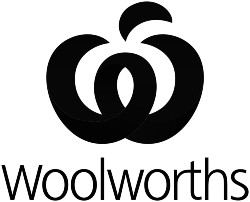 How much does a Sydney 50th Birthday Party cost?
Calculate the price of your Sydney 50th Birthday Party in under 10 minutes.
VenueNow is Australia's largest marketplace to discover and book the perfect venue for your meeting or event. It's the best and easiest way to search, compare and book venues for events ranging from birthdays to corporate meetings and everything in between.
Sydney 50th Birthday Party Venue Hire Guide
Sydney is the perfect place to plan a 50th birthday party. With award-winning hotels and restaurants, secret venues and unique concepts, the city has something for everyone. Here's a quick guide to planning a 50th birthday bash:
Where can I have a 50th birthday party in Sydney?
There are heaps of wonderful places to host a 50th birthday party in Sydney. The NSW capital is home to some of the best restaurants, hotels and nightclubs in Australia with something for every taste and budget. Wherever you look, there are old favourites, up-and-coming venues and interesting new places to check out. Here are some of our favourite Sydney suburbs to find venues for 50th birthday parties:
Potts Point has a lot to offer in terms of exciting dining options, plus it's got some hidden gems that are perfect for a 50th birthday party. There are also plenty of small bars to enjoy that will keep you entertained into the early hours.
The city centre has some amazing hotels with bars and restaurants that offer excellent views of the Sydney skyline. The Marriott Hotel on Pitt Street is one of the best in town, with its rooftop lounge bar offering a great spot for your 50th birthday party celebration.
Apart from hotel options, there are all sorts of exciting venues in and around the Sydney CBD, from nightclubs to restaurants and bars.
The beachside suburb of Bondi has a great mix of bars, clubs and restaurants for 50th birthday party ideas. You can hire a function room at the Bondi Pavilion and get on down to some great live music, or enjoy a bar with an amazing view of the beach. Other wonderful restaurants and cafes at Bondi Beach make it easy for you to host your 50th birthday party event in style.
Darling Harbour is one of the most popular tourist destinations in Sydney and it's easy to see why. With a wide range of bars, restaurants, cafes and hotels, there's something for everyone here. The waterfront location also makes it a great place to enjoy the views during your 50th birthday party celebrations.
The suburb of Surry Hills has a lot to offer for your 50th birthday party. Fancy a cocktail in one of the cool bars? There are several here that are known for their great cocktails and views over Sydney Harbour bridge. How about a casual café where you can enjoy an indulgent lunch with friends? Or perhaps something as unique as a street-food tour, which is great fun for groups?
What are the best types of 50th birthday party venues in Sydney?
Sydneysiders love to party, and the entertainment options are endless for older adults. From high-end restaurants, quirky cafes, versatile function rooms, bars/pubs to more unique night venues – Sydney's got something for everyone no matter what age!
These are some of our favourite venue types for the best birthday party:
Restaurants
Restaurants are an excellent choice of birthday venue in Sydney. Most restaurants in Sydney can cater for a private function but do check individual venues before you book. Restaurants are perfect if your vision of a perfect 50th birthday is a good meal with your favourite people. These venues are also convenient, as you won't have to worry about catering, venue decorations and equipment rental.
Boats
A cruise on Sydney Harbour is a great way to celebrate a 50th birthday. There are many of these cruises in the city and you can even request your favourite song be played during dinner or have a special surprise for the birthday celebrant, like having their picture or name up on the screen at dessert time.
Hotel function rooms
There are many wonderful hotels in Sydney that have ballrooms available for hire for parties. Venues like the Hilton and Sydney Intercontinental have much to offer in terms of location, ambience and service. Hotel ballrooms won't be an inexpensive option but there will be plenty of room for you and your guests, plus tables with white tablecloths, waiters, a decent dance floor and the possibility of live piano music or a DJ. It's worth checking with the hotel to see whether it can supply a cake (sometimes included in the booking) and also what kind of menu you will be given – some hotels allow food to be catered in from outside, which may save you money.
Bars/Pubs
There are many great bars and pubs in Sydney that would make a perfect venue for your 50th birthday party. These venues have the advantage of being more relaxed and informal, plus they're usually less expensive than restaurants or hotels. If you want to add some fun elements to the party, such as Karaoke or pool tables, then a private bar or pub is the ideal venue.
Cafes
If you're looking for a more casual setting for your 50th birthday party, then a cafe could be the perfect venue. There are many cafes in Sydney that have private function rooms or areas that can be hired for parties. These venues are usually less expensive than restaurants and offer a more relaxed atmosphere.
Private Dining Room
Private dining rooms can be found in many restaurants in Sydney. These are usually located upstairs or at the back of the restaurant and can accommodate small groups of up to 20 people. Private dining rooms are a great option if you're looking for a more intimate setting for your 50th birthday party.
Unconventional venues
You may also consider throwing a 50th birthday party at a location other than the standard kinds of birthday party venues in Sydney. Theatre spaces, art galleries and museums are always very interesting places to host a function, but you will probably need to bring in your own catering and entertainment. There are also a ton of outdoor spaces that can be hired for intimate celebrations.
Still undecided? Why not check out one of these birthday party venues that are Oh-So-Sydney.
Tips for throwing a 50th birthday party in Sydney
50th birthdays are a huge deal, and planning one is no easy feat. First of all, you need to find a venue in Sydney that is perfect for your budget, while also accommodating everyone on your guest list. You can read our ultimate birthday party guide to help you get your birthday planning started. We also put together our top tips for planning your 50th birthday party in Sydney:
1. It's not about the size (or cost) of the party
This sounds like a no-brainer, but it really isn't necessarily about the biggest bash you can afford or that one of your mates can organise in some swanky hotel ballroom. Being able to celebrate a milestone birthday with your nearest and dearest is what's it all about.
2. Celebrate YOU!
If you're the celebrant, think about what you like and how you really want to celebrate your 50th birthday. Are you a keen wine connoisseur? Consider having the party in a winery, with a catered dinner and plenty of wines to taste. Do you love pasta and olive oil? Then an Italian restaurant may be more your thing. If you've always loved going to the pictures, make sure you have a great cinema-style party in a private theatre room. If you were always keen on sport, consider getting your mates together for a massive game of touch footy at the local ground or netball, depending on what suits your group's interests and skills.
Check out these 5 classy birthday party ideas for your 50th birthday.
3. Don't overthink it
There's no need to stress about every little detail. Even the very best party planners in Sydney, with all their experience, will tell you that the most fun a person has at the 50th birthday is when the host loosens up and really lets themselves have a good time. The best parties are always those that seem like they couldn't possibly be planned out in advance – that's when you know it's going to be a winner!
4. Have plenty of booze
There's nothing quite like a bit of drink in Sydney to help get the party started. If you're throwing a big bash, make sure you have a good stock of beer and wine to get the night going. Your cocktail bar should be fully stocked too and your bartenders should be able to make all the classics, as well as a few 50th-themed drinks.
5. Prioritize good food
A lot of people are really into food nowadays, particularly cooking shows on TV. Catering is a great option for getting something professional-looking without paying too much or worrying about the preparation.
6. Make sure you have plenty of seating
Ensure enough seats for everyone to sit down and enjoy the party — don't forget about space for dancing too! Even if it's a cocktail style event, make sure there are seats for guests who are tired of standing and walking, and high top tables for resting food, drinks and purses.
7. Have other things to do
Think about something else people can participate in charades, bingo or even scavenger hunts! If you're planning a big party with lots of guests, having some fun little games everyone can get involved in is great for breaking the ice and helping it be a memorable event.
8. Keep it close
Sydney has plenty of great venues, so if you're planning a big 50th birthday party, consider somewhere that's actually in the city. Your guests will appreciate being able to get home easily and quickly after such an event as well.
9. Get your friends together and make it a group effort
If you're taking all the responsibility for organising, have a think about who else can help out with tasks — or even hosting!
10. Make an epic playlist
Music has a big part to play in the success of any party, so it's crucial you get this right. You should probably do some background research on your theme and what people are likely to want to dance to during birthday celebrations.
Find the best birthday party venues for your milestone birthday
Whether it's your golden birthday celebration or any other age-related milestone such as your 60th, 70th or just because you feel like it — throwing a birthday party in Sydney is a fun idea. You can make it as simple or as fancy as you like, depending on your personal style and budget of course!
There are thousands of spectacular Sydney birthday party venues just waiting to be discovered. VenueNow puts them all at your fingertips and helps you find your perfect venue in just a few clicks. VenueNow also has other event venues for other celebrations and private events. Whether you're planning a corporate event, cocktail party or engagement party, we've got you covered.
So what are you waiting for? book your event spaces with VenueNow today!
Frequently Asked Questions
How much do Sydney 50th birthday venues cost?
Based on VenueNow's historic data, on average, Sydney 50th birthday venues cost between 50 per person and 75 per person. For example, a 100 person 50th birthday would cost approximately 5000-7500. Costs may differ based on your food and beverage requirements, AV requirements, event date and time and the type of venue you decide to book.
What are the top Sydney 50th birthday venues?
Here are some of our favourite Sydney 50th birthday venues: 1. Sporting Globe Sydney 2. Pyrmont Bridge Hotel 3. Café Del Mar 4. Palmer & Co 5. Empire Lounge 6. Cyren Bar Grill Seafood 7. Hotel Harry 8. Bungalow 8 9. Shelbourne Hotel 10. The Rook
How do I find and book Sydney 50th birthday venues?
Finding and booking a Sydney 50th birthday venue is easy with VenueNow, simply follow these steps: 1. Enter Sydney as your location and 50th birthday as your event type into VenueNow's search engine. 2. Narrow down your search results by entering more filters such as number of people, event date, room layout and budget. 3. Send enquiries to venues to request pricing and availability (we recommend sending 3-5 enquiries to different venues to ensure you get the best price). 4. Review your quotes and connect directly with your favourite venues to book a site visit and finalise your booking. 5. Host your event!
How far in advance should I book a Sydney 50th birthday venue?
On average, VenueNow customers book a Sydney venue 90 days in advance of the event. For larger events and event dates in December we recommend allowing additional time as there may be limited availability.
Can VenueNow help me find a Sydney 50th birthday venue?
We sure can! VenueNow's team of Venue Booking Experts can help you find the perfect venue, collect quotes from multiple venues on your behalf, negotiate the best price with venues and book venues, all for free. Simply send us your event brief and our team will be in contact with venue recommendations within 24-48 hours.
50th Birthday Party venues in other cities
Call our support team on
1300 647 488 during business hours AEST.
Discover Australia's Top Venues and Function Rooms
Top Suburbs for Events in Sydney
© Copyright VenueNow 2022 | SPARE GROUP PTY LTD | ABN 22 607 830 302