Top Awards Dinner Venues Sydney for Hire
Find, compare and book the best awards dinner venues Sydney has to offer with VenueNow, Australia's #1 venue hire experts. Discover the top venues of all sizes from hotels, to large conference spaces, restaurants, unique bars and much more in just a few clicks.
Best Sydney Awards Dinner Venues for Hire
VenueNow is trusted by 5,000+ corporates & 150,000+ customers to find the right venue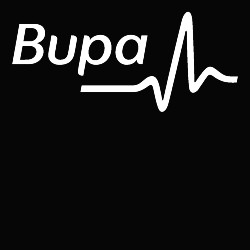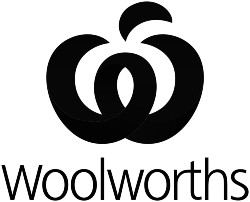 How much does a Sydney Awards Dinner cost?
Calculate the price of your Sydney Awards Dinner in under 10 minutes.
VenueNow is Australia's largest marketplace to discover and book the perfect venue for your meeting or event. It's the best and easiest way to search, compare and book venues for events ranging from birthdays to corporate meetings and everything in between.
Sydney Awards Dinner Venue Hire Guide
Awards ceremonies are a highly anticipated event as they recognise those who worked hard towards certain goals and Sydney is one of the best cities in Australia to host them.
In a corporate setting, for example, a gala dinner is held to commemorate top-performing employees throughout the organisation. In the sporting world, award nights showcase athletes who have won team and individual awards. Schools, meanwhile, celebrate students and teachers for their achievements during awards dinners.
If you're on the planning committee, you should choose an awards dinner venue in Sydney that'll make everyone's night an unforgettable one.
Check out our Sydney Awards Dinner Venue Guide for all the top tips!
Where will I find the best awards dinner venue in Sydney?
There are many gala dinner venues in Sydney, including award-winning restaurants, five-star hotels, stylish pubs and plenty of other choices. Narrow down your list by deciding which Sydney suburb you'll have your gala dinner in.
Sydney CBD
The city centre has so many world-class venues that any one of them will surely make your awards dinner a memorable one. There are also plenty of posh hotel function rooms, convention centres perfect for large crowds and exclusive dining rooms for more intimate gatherings.
There are a number of stylish gala dinner venues overlooking Sydney Harbour that are ideal.
Darling Harbour
Cockle Bay Wharf is located in the heart of Sydney's Central Business District, close to some of Sydney's finest restaurants and bars. Cockle Bay Wharf also offers spectacular views over Darling Harbour which are perfect for any event wanting to impress their guests!
North Sydney
North Sydney has its own set of awards dinner venues that'll be sure to impress your guests and awardees. If you're hoping to find Sydney awards dinner venues with spectacular views, this is the place.
Eastern Suburbs
East of Sydney is where some of the city's best restaurants are located. Just like North Sydney, the East has its own charm that will surely make your awards night impressive for everyone.
Western Suburbs
The westerns suburbs of Sydney is another area that you should consider for your awards dinner venues. The best thing about this location is that elegant restaurants and fancy hotels are just a stone's throw away from each other.
What are the popular kinds of awards dinner venues in Sydney?
There are different kinds of venues you can choose from when it comes to awards dinners and, just as any other special event, the venue must be suitable for the occasion. As this is an awards dinner, the venue you choose should also have room for a stage or elevated platform for the presentation of awards.
Whether your choice is a corporate or school event, Sydney offers award dinner venues that include:
Cinemas
Cinemas are perfect if you want to make the event informal. There's no better place than cinemas when it comes to fun activities like movie screenings and talks because they're equipped with technologies you can put to use when it comes to the special event.
Convention centres
If you want a venue that can accommodate a lot of people, then convention centres are the venues for you. Unlike cinemas that have fewer seats, convention centres provide large rooms and stages where award night ceremonies can be held comfortably. With this in mind, you'll have no problems in terms of space and convenience.
Hotels
Function rooms in Sydney hotels can be used as awards dinner venues if you want a more intimate setting. Hotels are also preferred by most people because they're equipped with the state-of-the-art facilities needed for special events such as these.
Conference rooms
These smaller venues are often used for small-scale awards nights and they're perfect if you want a simple and intimate event. Conference rooms are typically equipped with high-tech audiovisual equipment for presentations.
Tips for planning an awards dinner in Sydney
An awards dinner is a particularly important event for those who will be receiving their due. It would be a pity if the night doesn't go well because of the little details that should have been attended to. To avoid these mishaps, plan the event properly and keep in mind the following tips:
Plan ahead
Planning for an awards dinner is of course a priority and you should plan at least six months in advance to be able to choose from different Sydney corporate event venues. Also, planning early gives you enough time to smoothen everything out so the awards dinner runs as smoothly as possible.
Book the awards dinner venue early
There's a high demand for awards dinner venues in Sydney and it can be hard to find the perfect spot during peak seasons. If you want your guests to enjoy the occasion and everything else that comes with it, then you should consider booking early.
Decide on a theme
You can have a formal awards dinner or you can be a little more creative and come up with a theme for your event. Having a theme for an awards dinner will make the night even more interesting and fun. A theme also makes it easy to plan the event as it can be the central thing that ties the various elements together.
Set the budget
Planning for an awards dinner is made easier if you already know how much you can spend. The budget will affect all other decisions you make for your awards dinner, whether it's the venue or the food.
Hire a catering service
Make sure to hire the best catering service that you can afford. These companies are equipped with everything they need to make sure your guests will enjoy their dinner. Some venues offer packages that include food and drinks. Make sure you get to taste the dishes before deciding which catering service to hire or package to take.
Hire entertainment and plan activities for intermissions
There are plenty of entertainment options for an awards dinner — from singers to comedians, magicians to acrobats, and the like. You can also create an award for the best-dressed guest or come up with other fun activities that will keep your guests entertained throughout the night.
Create an awards dinner program
An awards program is the guide for your guests throughout the night. It should include information on when to arrive, what awards are being handed out and other pertinent details that will make it easier for your guests to enjoy the event.
Discover the most amazing awards dinner venues in Sydney
Are you having a difficult time deciding on the right awards dinner venue? Fear not! VenueNow has curated a list of the best awards dinner venues in Sydney NSW and across Australia. Visit VenueNow today and send through an enquiry or call our team of event booking experts today.
Awards Dinner venues in other cities
Call our support team on
1300 647 488 during business hours AEST.
Discover Australia's Top Venues and Function Rooms
Top Suburbs for Events in Sydney
© Copyright VenueNow 2022 | SPARE GROUP PTY LTD | ABN 22 607 830 302