Top Cocktail Party Venues Gold Coast for Hire
Find, compare and book the best cocktail party venues Gold Coast has to offer with VenueNow, Australia's #1 venue hire experts. Discover the top venues of all sizes from hotels, to large conference spaces, restaurants, unique bars and much more in just a few clicks.
Best Gold Coast Cocktail Party Venues for Hire
VenueNow is trusted by 5,000+ corporates & 150,000+ customers to find the right venue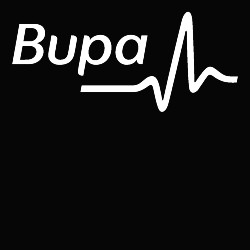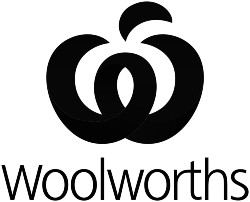 How much does a Gold Coast Cocktail Party cost?
Calculate the price of your Gold Coast Cocktail Party in under 10 minutes.
VenueNow is Australia's largest marketplace to discover and book the perfect venue for your meeting or event. It's the best and easiest way to search, compare and book venues for events ranging from birthdays to corporate meetings and everything in between.
Gold Coast Cocktail Party Venue Hire Guide
The Gold Coast is among the most popular destinations in Australia. Its glittering beaches and vivacious nightlife are a magnet for tourists from across the globe, as well as party-goers from all over Australia. As such, it stands to reason that there would be enough demand for event spaces on the Gold Coast catering to celebrations of various occasions.
As party-goers know, a cocktail party is one of the best occasions to celebrate. It has both class and style and allows people to let their hair down in an informal setting.
With this in mind, this Gold Coast cocktail party venue guide will give you some tips in planning your next party and provide an overview of some of the most popular Gold Coast function venues.
Tips in planning your cocktail party
Whether you're planning your own cocktail party for friends or clients, a corporate event or any other social affair, these are a few tips that will help you organise your next function and guarantee your guests have a great time!
Budget
The first important thing to think about is the budget. It is a good idea to go over your finances, in order to avoid any hidden costs that could prove frustrating after the event. Remember that if you don't want your guests stuck drinking from plastic cups or eating finger food all night long, that you will need enough money for a decent venue and a good catering company.
Venue Location
It is crucial to choose the right venue location for you; choose an area where you can expect high foot traffic and good catering facilities nearby. Make sure the venue is easy to get to, as you want as many guests to be able to attend your event as possible.
If you would like to have your event at a beachside venue, make sure to check the weather forecast before making any final decisions. No one wants to be caught in a torrential downpour or enjoy their cocktail party while getting sand everywhere.
Guest List
It is equally important to figure out your guest list. If you're hosting a large cocktail party, it's best to decide on an appropriate venue and then invite the number of people that will fit comfortably in the space. This way you won't run into issues with being over capacity or having too much food for not enough guests.
Catering Options
Choosing the right catering service is very important to create that perfect event and ensure your guests are happy. Will your guests be looking for a buffet or more of a sit-down dinner? Whatever menu you choose to serve, make sure the restaurant can provide it!
It is also important that they aren't too expensive. Don't be afraid to negotiate on the price of service, as you want your budget to stretch as far as possible.
Entertainment
Make sure also the entertainment caters to the type of event you are hosting, for example, music and a dance floor are great for a cocktail party with younger guests. You should also take into consideration your guests' ages. While older guests will appreciate a bit more sedate entertainment, younger party-goers are more likely to want something more lively and energetic.
Theme
Another thing to think about is the theme of your party. Think about what kind of cocktail party you actually want. Are there any themes or colours that should be avoided? Consider how many people will attend your event, as a venue with high ceilings and plenty of space is better suited to larger groups than small intimate affairs. If it is a business affair make sure to ask for amenities such as internet and sound equipment.
Your theme helps in narrowing down what type of space to rent out for your event. A Bar? Rooftop restaurant? Function room? Beachside lounge? There are just tons of spaces to choose from!
Where to find the perfect venue for your cocktail party
A cocktail party is a great event for many occasions. It can be an engagement party, launching a new product, corporate events or any social gathering that has the theme of enjoying drinks and food while mingling with friends and colleagues.
Planning a Gold Coast function is sure to be an exciting time. The challenge will be finding the best venue in a city that has so many to choose from. It's important to ask the right questions when choosing the ideal place: Is it popular? Is it within your budget?
When it comes to where you should have your next cocktail party, here are some top suburbs on the Gold Coast that you may want to check out:
Surfers Paradise is one of the most iconic places on the Gold Coast. Here you will find a vibrant and bustling place to enjoy your cocktail party with friends. Surfers Paradise is located near the beach, making it great for a night out with friends or colleagues who are looking for a bit of action! Along Surfers Paradise you can find many nightclubs to drink at or dance until the early hours of the morning. One of which is the Island Rooftop on Surfers Paradise Blvd, a part lounge bar—think, relaxing couches and seating nooks—part bustling bar, with incredible views over Main Beach. They also have a pool deck perfect for those who want to take a dip in between drinks!
Broadbeach is one of the most iconic areas on the Gold Coast. It is a very popular area because it is located near the beach, has many nightclubs, and is home to some great restaurants and cafes. A Broadbeach party would be a great place for friends or colleagues looking for some action while mixing with locals and tourists.
Southport Queensland is a suburb on the Gold Coast which is highly desirable. It's an area with friendly inhabitants and a good mix of tourists who come to visit this magical place. One of the reasons that Southport is so attractive is because it offers accommodation for all budgets and tastes. There are also many restaurants, shops and cafes to choose from in this suburb with lots of space for outdoor patios.
Main Beach is one of the many suburbs on the Gold Coast where you'll find a venue for your cocktail party. This suburb has a lot of up and coming areas with cafes, restaurants, and bars. One of the things you will notice about this suburb is its great views which overlook Surfers Paradise.
The Varsity Lakes is a suburb that is close to the Gold Coast. One of the things which make it attractive for cocktail parties is its beautiful parklands, stunning views, and wide range of cafes and restaurants that are available.
A favourite spot for locals and tourists alike is Burleigh Heads. The town offers its visitors a vacation lifestyle with year-round sunshine, long stretches of beach, plenty of cafes and restaurants, tranquil walks along the foreshore, cliff-top lookouts and a laid back local vibe. There are also several attractions including the Sculpture by the Sea exhibition on display at Surfers Paradise and Heritage Park to visit just minutes away from Burleigh Heads. To top it off, the green mountains forming the backdrop are like icing on this picturesque cake!
Why should you choose The Gold Coast as your venue for a cocktail party?
Ultimately, one may ask why should I plan my party on The Gold Coast? The answer's simple! The Gold Coast offers a variety of spaces for hosting cocktail parties. These places, which range from beaches and parks to hotels and resorts, are renowned for their lively atmosphere, the warm hospitality of their staff and their proximity to the city centre. Because of their convenient location, they are easy to get around even for first-timers and so are considered ideal venues for your events.
Best Gold Coast function rooms for cocktail parties
There are hundreds of cocktail parties being thrown on the Gold Coast every day during the weekends, all year round! Luckily, there are many venues where you can host your event without spending too much money; making it easier for you to enjoy your cocktail party with friends or colleagues while taking advantage of the affordability that this area offers.
Here in VenueNow, it makes it easy to search and book your perfect space among Gold Coast's wide variety of venues. Check out our curated list of Gold Coast venues today!
Best venue types for a cocktail party
Cocktail Bars
You will find many cocktail bars on the Gold Coast and if you're hosting a party, they're the place to be. As you'd expect, they offer a range of cocktails, wines and craft beers and often are great for standing events.
Restaurants
A popular place for hosting cocktail parties is restaurants. This style of venue offers a wide variety in terms of food, drink and atmosphere. For those who want an elegant atmosphere to hold their event, then a restaurant would be a good choice. Restaurants also offer a private space where guests can talk without being interrupted and there's no need for any additional decorating details.
Additional services offered at a restaurant include catering, serving staff, waiters, bartenders and security staff. Some restaurants may even provide music and entertainment!
Hotels
We all know that luxury is expensive but if you're looking for boutique luxury hotels, then the Gold Coast is one of the best places to find it. This area offers a wide variety of venues from vintage-style buildings to modern resorts which offer everything you need for your party. There are many boutique hotels that have contained their prices and it's not hard to find one that fits your budget. This is also the perfect wedding venue as they offer on-site accommodation, multiple function rooms, and many other services to make your big day perfect.
Nightclubs
A nightclub is a great place for an after-party! This style of venue offers great drinks, music and dancing so you can party the night away with your friends. The venue has plenty of darkness and intimacy which makes it perfect for private conversations. There are more intimate areas for those who want to keep their distance from the crowds and go someplace quiet to talk.
A nightclub is also ideal because they usually offer a way to handle security like bouncers or a bodyguard as well as catering services, waiters and bartenders.
If this is what you're looking for, why not check out the Pink Flamingo Spiegelclub. Located in the heart of Broadbeach and directly opposite the Gold Coast Convention Centre, this lavishly pink Art Deco theatre is complete with booth seating, multiple bars, animated staff and customisable entertainment.
Looking for the perfect spot on Gold Coast?
If you're searching for the perfect function room to host your next event, look no further than VenueNow. We're Australia's largest venue-booking platform, with a wide range of unique and stylish spaces to choose from. Whether you're planning cocktail parties, corporate meetings, corporate events, product launches, intimate gathering celebrations or other milestone events, we'll help you find the perfect place to suit your needs and budget. So book your venue today with VenueNow!
Frequently Asked Questions
How much do Gold Coast cocktail party venues cost?
Based on VenueNow's historic data, on average, Gold Coast cocktail party venues cost between 60 per person and 90 per person. For example, a 100 person cocktail party would cost approximately 6000-9000. Costs may differ based on your food and beverage requirements, AV requirements, event date and time and the type of venue you decide to book.
What are the top Gold Coast cocktail party venues?
Here are some of our favourite Gold Coast cocktail party venues: 1. QT Gold Coast 2. Pink Flamingo Gold Coast 3. voco Gold Coast 4. Glass Dining and Lounge Bar 5. The Lucky Squire 6. Mantra On View Hotel 7. Mermaid Waters 8. InterContinental Sanctuary Cove Resort 9. Matra Legends Hotel 10. Level One Seventeen
How do I find and book Gold Coast cocktail party venues?
Finding and booking a Gold Coast cocktail party venue is easy with VenueNow, simply follow these steps: 1. Enter Gold Coast as your location and cocktail party as your event type into VenueNow's search engine. 2. Narrow down your search results by entering more filters such as number of people, event date, room layout and budget. 3. Send enquiries to venues to request pricing and availability (we recommend sending 3-5 enquiries to different venues to ensure you get the best price). 4. Review your quotes and connect directly with your favourite venues to book a site visit and finalise your booking. 5. Host your event!
How far in advance should I book a Gold Coast cocktail party venue?
On average, VenueNow customers book a Gold Coast venue 90 days in advance of the event. For larger events and event dates in December we recommend allowing additional time as there may be limited availability.
Can VenueNow help me find a Gold Coast cocktail party venue?
We sure can! VenueNow's team of Venue Booking Experts can help you find the perfect venue, collect quotes from multiple venues on your behalf, negotiate the best price with venues and book venues, all for free. Simply send us your event brief and our team will be in contact with venue recommendations within 24-48 hours.
Cocktail Party venues in other cities
Call our support team on
1300 647 488 during business hours AEST.
Discover Australia's Top Venues and Function Rooms
© Copyright VenueNow 2022 | SPARE GROUP PTY LTD | ABN 22 607 830 302