Discover the top Marrickville venues. Find, compare and book the best bars, restaurants, hotels, meeting rooms and much more at the best price with VenueNow, Australia's venue hire experts.
Top Venues Near Marrickville for Hire
VenueNow is trusted by 5,000+ corporates & 150,000+ customers to find the right venue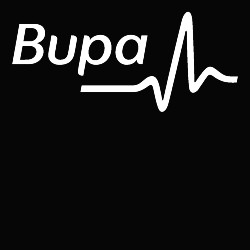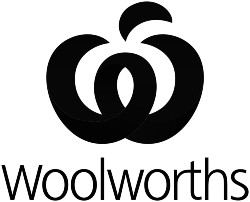 Top Function Rooms Sydney by Event Type
Marrickville Venue Hire Guide
If you are looking for the perfect event space to host your next special occasion or even just a simple dinner party with friends and family, then look no further than the venues Marrickville has to offer.
Located in the inner-west suburb of Sydney, Marrickville is known for its arts and culture, green spaces, cafes and restaurants. It's a great way to spend your time with family and friends and see a side of Sydney, Australia that you probably haven't seen before.
Why should you have your next function in one of the venues Marrickville has on offer?
These are a few of the reasons why someone would choose to have their next function or celebration in Marrickville and why you should too!
Proximity to the airport and Sydney's CBD
Marrickville is located 4 kilometres from the Sydney CBD. It is also very close to Sydney's Domestic and International Airport which makes it a convenient choice for those who are looking for an event space that is just outside of Sydney's city centre but still nearby.
Whether your guests are flying in from overseas or just located within NSW, everyone will be able to get to the venue easily and without much hassle.
Accessibility to public transport
Marrickville also has great access to all major motorways and public transport links that include a train station, bus hub and ferry service, making it easy for guests from all over Sydney to reach their function venue in Marrickville.
Wide range of venue options
The venues are perfect for a variety of different events, so you will be sure to find one that suits your needs. They offer flexible options which are important for various occasions; from an intimate dinner dates, birthday parties, engagement and anniversary parties, baby showers, retirement and other types of work-based celebrations and even school dances.
Worried about the capacity of the venue? There are a number of venue sizes available for your event, may it be a large function room or a small meeting room, this part of town truly has it all! Wolli Creek, in particular, is a hidden gem when it comes to finding an event space as it has a number of restaurants and bars that offer private function areas that can cater to your group.
Delicious food options
Marrickville venues have a wide range of food and beverage options to suit your every need. From providing a variety of menus for you to choose from with a range of different cuisines to providing catering or the option to customise what is served, there is no lack of deliciousness!
What are the venues Marrickville, NSW 2204 has to offer?
The venues Marrickville have to offer are perfect for any type of gathering from social get-togethers to intimate dinners and everything in between.
If you're hosting a birthday party, wedding or just looking for something new to try out, then choosing from one of the many function venues in Marrickville is a wonderful option.
Similarly, if you are in search of a place to host a business function, a working lunch, or a seminar, you are bound to find Marrickville function venues that will suit your needs.
Learn more about the different venues Marrickville has to offer below:
Restaurants and cafes for hire
If you are looking to host a small dinner party or gathering with your closest friends, then having it at one of the neighbouring restaurants would be a wonderful experience. Marrickville has plenty to choose from whether you are looking for fine dining or something more casual – there is definitely one for you!
With so many delicious treats, sweet and savoury foods to choose from, there will be no doubt that you'll find something that will suit your event's theme whether it be Asian, Italian or vegetarian!
Check out these restaurants: Queen Chow Enmore, The Petersham Inn
Meeting rooms for hire
Meeting rooms in Marrickville are great for hosting workshops, team meetings or training sessions. They are perfect if you need a space to collaborate with your team and work on achieving that work-life balance.
Check out these meeting rooms: Urban Cowork, 531 Illawarra Rd
Function rooms for hire
With private function rooms available, you have the ability to choose how large or small an event you would like. Whether it is a 20 person business networking event or a larger party of 80 people celebrating someone's birthday – these locations provide the space necessary that would meet your event capacity. Function venues are also very flexible, catering to every event style.
Check out these function rooms: Dynamix, Camperdown Quarters
Bars and lounges for hire
If you are hosting a party that requires a venue where your guests can enjoy some drinks and also have the opportunity to mingle with one another in an intimate environment, then an area of good options would be one of the many bars or lounge venues Marrickville has to offer. With so much fun on offer, you'll be sure to find that many local pubs in Marrickville can accommodate all manner of group get-togethers.
Check out these bars and lounges: Oxford Tavern, The Duke of Enmore
Find a venue in Marrickville today!
Finding a venue in Marrickville is an exciting and stress-free process. Your options are endless in this amazing part of Sydney. With so many delicious restaurants, bars and cafes to choose from, there is no lack of eateries to host your event! Whether it be a small dinner or a larger function party for friends, family and co-workers alike, one of the venues listed above would suit your needs!
Don't waste time with lengthy searches - find the best venue in Marrickville for your function with VenueNow today! Explore the different listings and learn more details about the venues Marrickville, NSW 2204 has to offer. Get your booking today!
Call our support team on
1300 647 488 during business hours AEST.
Discover Australia's Top Venues and Function Rooms
© Copyright VenueNow 2023 | SPARE GROUP PTY LTD | ABN 22 607 830 302