How it works
The easiest way to find and book the perfect venue for your meeting or event.
Search for a space
Access affordable spaces whenever you need it, wherever you need it. Whether you're after a meeting room for an hour in Sydney, or a stadium for a 500 person event for a week in Melbourne, we have spaces all around Australia ready for you to book on-demand.
Curated and verified listings
Venues of all shapes and sizes throughout AUS
Real time availability and pricing
Find a space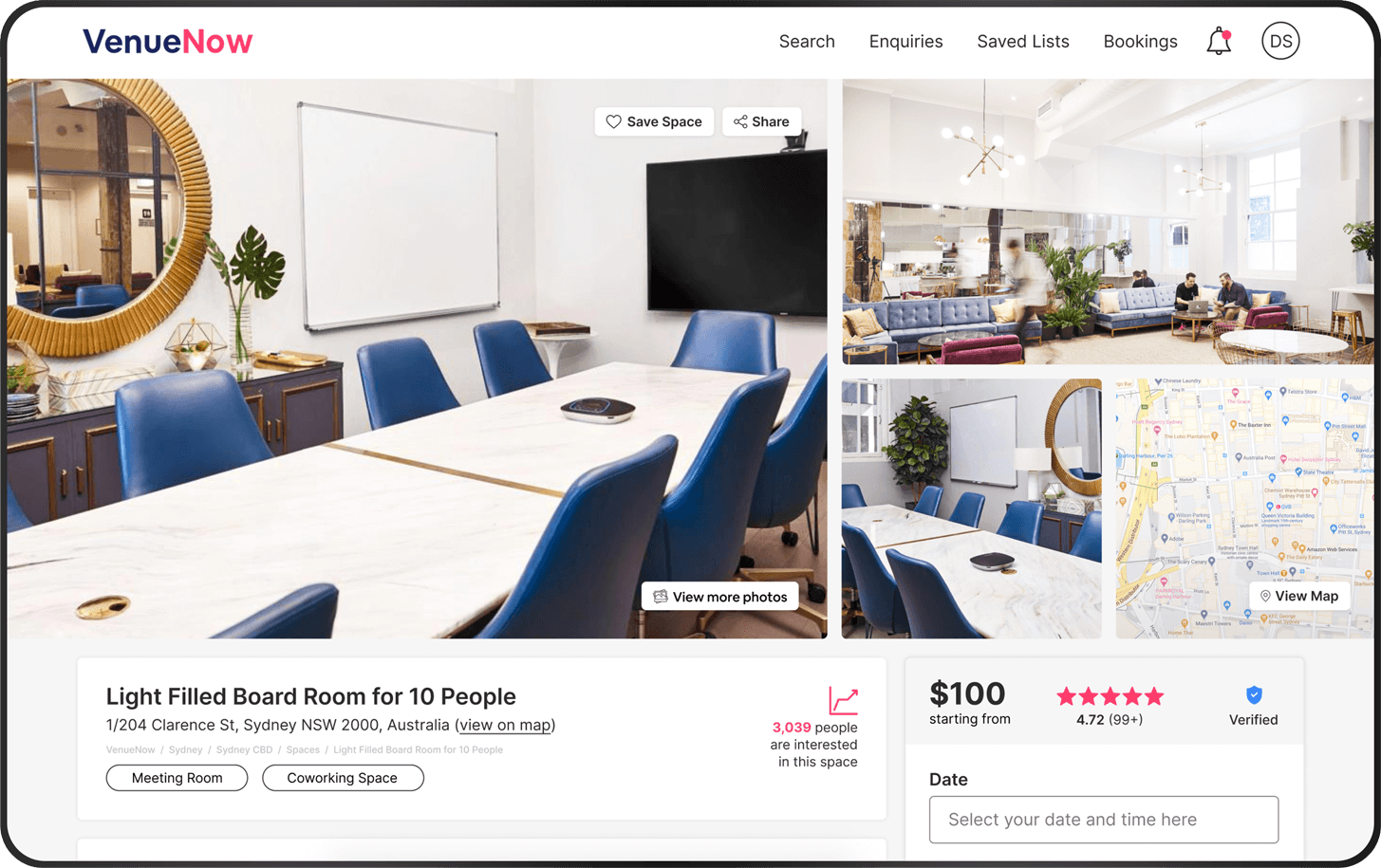 Find a space for free today
Make a booking on demand 24/7
Found the perfect space? Lock it in on the spot through our 24/7 secure booking platform. Book the space online by the hour, day or month. We'll confirm your booking ASAP and send an email with all your details.
Book by the hour, day or month
No lock-in contracts & secure payments
Low rates without Price Promise
Book a space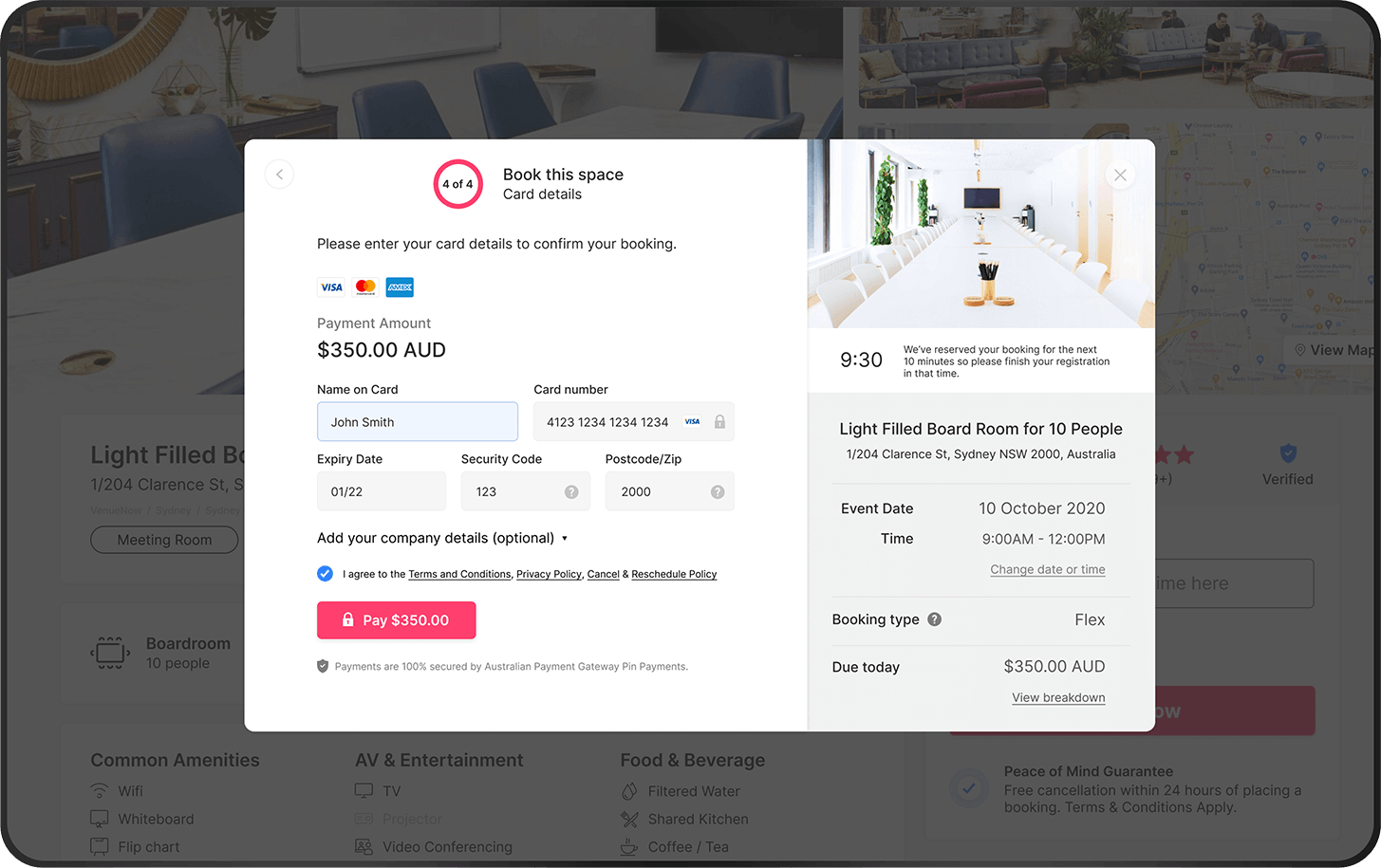 Book a space for your event in minutes
Enjoy your space
When it's time to check-in, just arrive at your space and you will be greeted by your onsite Host. Enjoy!
Onsite Hosts for check-in and support
Reviews to help others
Local networks & community
Get started