They liked it, and then they put a ring on it. So, what comes next? The engagement party of course!
Engagement parties are the new black. Or in this case, white.
Engagement parties are a fun way to celebrate the love you have for your special someone, surrounded by your nearest and dearest, without the rigid formalities that a wedding can bring.
So, whether you're planning your typical post-proposal celebration (or, shh, it's a surprise wedding!), we've compiled a shortlist of some of Melbourne's best and unique venues for engagement parties.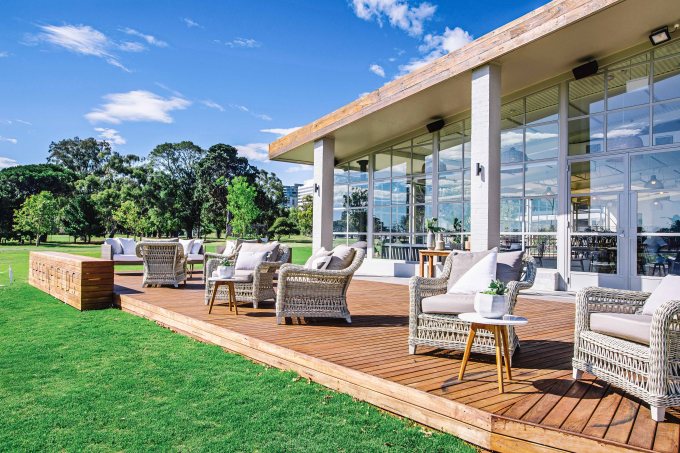 Wish you could have a party in the Hamptons, but can't afford it? No worries! Greenfields Albert Park is an impressive yet understated light-filled venue, smack bang in the middle of Albert Park. Next to the lake, guests can stand on the outside deck and watch the sunset, or boogie the night away inside.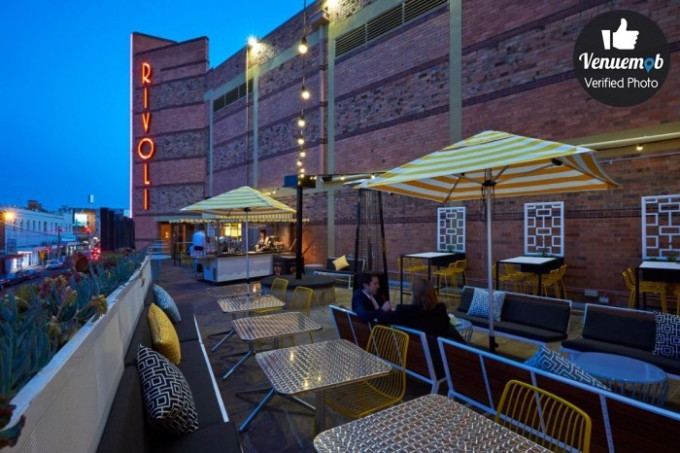 If you and your betrothed are absolute cinephiles, then you needn't look elsewhere to host your engagement party. Atop the beautiful art deco Rivoli cinema is bar nineteenforty — in honour of when the cinema opened its doors. Snack on nitro-popcorn and sip on champagne as you live la dolce vita.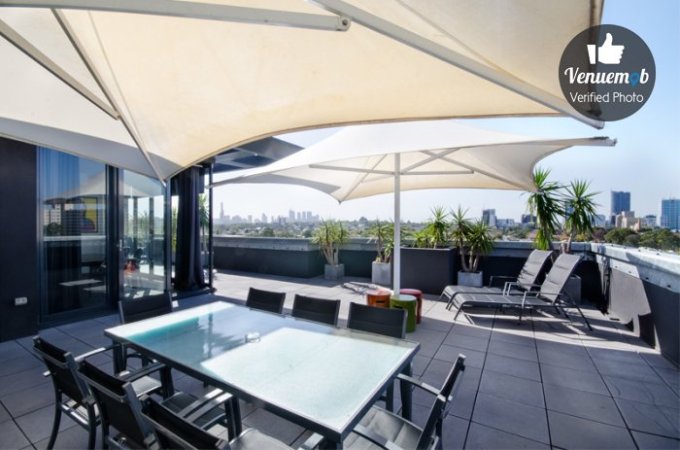 In this stylish Art Series hotel, you can have an intimate (but still lit) party in the Growler Penthouse. Or, you can choose to go full Entourage and opt for the Rooftop. Either way, you're guaranteed a beautiful setting with sweeping views of the city.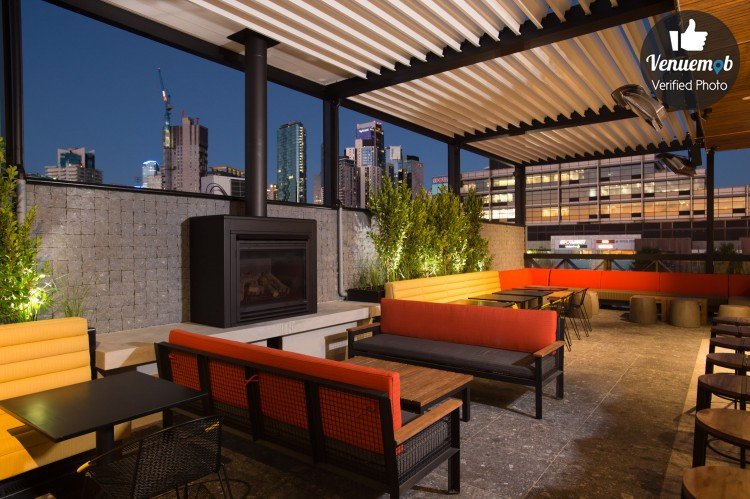 How much does an engagement party cost?
Calculate your event cost in under 5 minutes
With sweeping views of the sparkling CBD, The Albion rooftop space is the perfect romantic setting for your engagement party. And don't worry – the team at The Albion are realists when it comes to Melbourne's weather. The retractable roof and overhead heating will keep you toasty as you toast.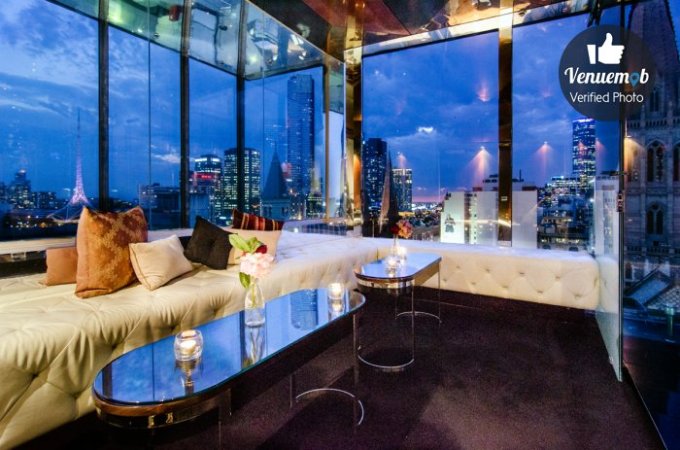 If you believe you deserve – nay, NEED – to have a party that any K. Kardashians would be willing to attend, then Mon Bijou is an obvious choice. Penthouse? Tick. Views of the city? Tick. Exclusive? Tick. Belvedere vodka? Tick.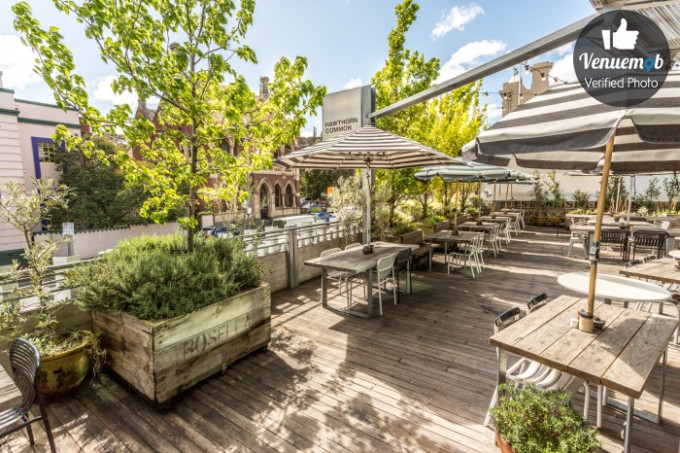 If you're part of a couple that puts sustainability and being eco-conscious above all else - this is the venue for you. Not only is it a gorgeous space with garden beds, trees and bleached recycled timber, but it's also dedicated to zero waste. They send all their food waste to compost, and they do everything in house. They even mill their own flour. That's commitment.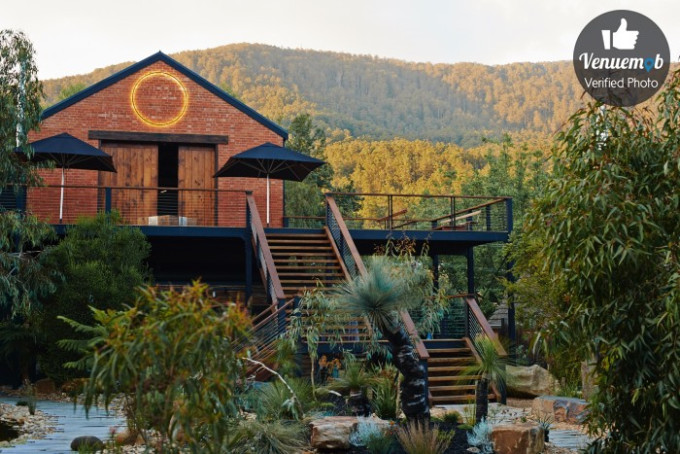 This is the perfect venue if you're looking something away from the hustle and bustle of the city. A former masonic hall, this grand space in the beautiful Yarra Valley will have guests whipping out their iPhones and posting straight to Instagram. #pictureperfect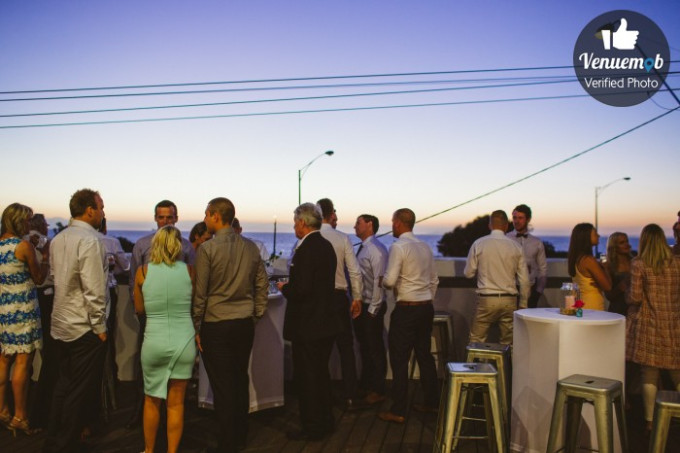 You're engaged, so you're feeling the love and all things romance. So, why not host your engagement party in one helluva romantic setting? Opt for the Bay View Room and sip champagne as the sun sets over the ocean, and then pull on your dancing shoes once the stars come out.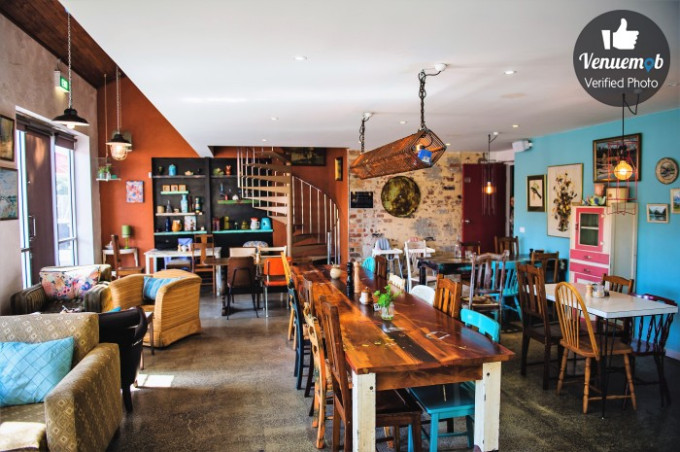 Celebrate your impending nuptials to the ol' ball and chain at an historic venue located in the grounds of the old Pentridge Prison. The Boot Factory in Coburg is a cheerful, light-filled space steeped in history. Don't fret - all traces of incarcerated life are gone and what's left is a cosy spot for a family celebration.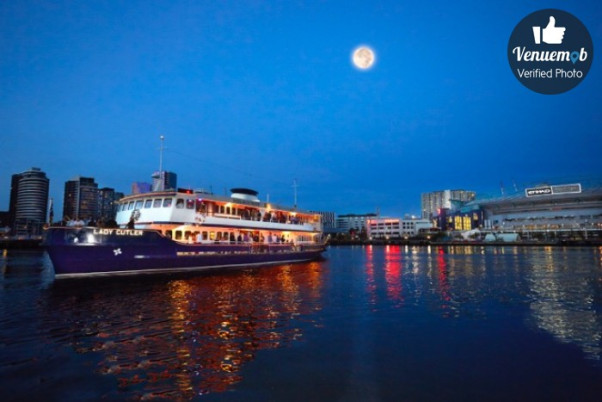 If you're having trouble deciding on a venue, try one that changes locations all night! Experience some old world charm on the water by booking your engagement party on the Lady Cutler; a showboat that cruises up and down the Yarra while you and your guests party the night away.
Looking for more inspiration? Click here for Melbourne's finest engagement party venues >>
Looking for an Melbourne Engagement Party Venue?
VenueNow has you covered with over 2,000 venues across Australia ranging from large event spaces to small meeting rooms. Find your perfect venue for hire faster than anywhere else.
Call our support team on
1300 647 488 during business hours
AEST or chat online.
© Copyright VenueNow 2020 | SPARE GROUP PTY LTD | ABN 22 607 830 302
Call our support team on
1300 647 488 during business hours
AEST or chat online.
© Copyright VenueNow 2020 | SPARE GROUP PTY LTD | ABN 22 607 830 302