Top Engagement Party Venues Melbourne for Hire
Find, compare and book the best engagement party venues Melbourne has to offer with VenueNow, Australia's #1 venue hire experts. Discover the top bars, restaurants, function venues, private event spaces and more in just a few clicks.
Best Melbourne Engagement Party Venues for Hire
VenueNow is trusted by 5,000+ corporates & 150,000+ customers to find the right venue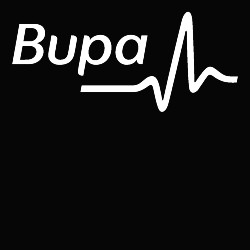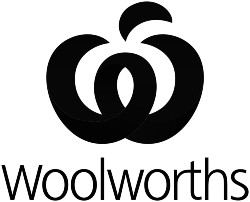 How much does a Melbourne Engagement Party cost?
Calculate the price of your Melbourne Engagement Party in under 10 minutes.
VenueNow is Australia's largest marketplace to discover and book the perfect venue for your meeting or event. It's the best and easiest way to search, compare and book venues for events ranging from birthdays to corporate meetings and everything in between.
Melbourne Engagement Party Venue Hire Guide
Congrats on your upcoming nuptials! Before you get into the logistical marathon of planning a wedding, it's time to celebrate your newly minted engagement. Melbourne has hundreds of the best engagement party venues to choose from, each with its distinctive style and personality. From swish cocktail bars to modern blank canvas venues to waterfront warehouses, VenueNow will help you find and book your perfect engagement party venue Melbourne has to offer.
What should I consider before hiring a Melbourne engagement party venue?
Hosting an engagement party isn't a requirement, but it's a brilliant way to share the news of your upcoming wedding and to practise planning your big day before the real deal. Read our Engagement Party FAQs so you'll be sure to have all the answers before you start venue hunting.
As you look for engagement party venues in Melbourne, keep these things in mind:
Your must-haves
Would you like to work with a caterer or an event stylist of your choice? Don't forget to ask if the engagement party venue permits external catering and bringing in your own suppliers. Do you need Melbourne event planning specialists for your event? Do you want the party venue set up a certain way? Check with the events team before you book an event stylist and pay for any decor. Don't worry, though — most venue managers will be more than happy to accommodate requests for engagement parties!
Your budget
Weddings can get pretty expensive, so you probably don't want to spend too much on your engagement party and then have to scrimp on your big day. Determine a reasonable budget for your engagement party, then stay on track by planning your party for the offseason so that you can get a discounted rate. To save even further, don't forget to compare prices! At VenueNow, you can easily browse engagement party venues by price and view available venue packages with just a few clicks.
The venue's facilities
Will you need a projector for an audio-visual presentation? Or DJ equipment? Maybe you want a blank canvas space that has a kitchen for food prep or function space with an adjoining courtyard? Make a list of what you need for your engagement party to run smoothly and make sure your venue has them before you book.
The location
Your engagement party venue doesn't need to be in the same city or even the same state as your wedding venue, but it should be convenient for most of your guests. If you're inviting out-of-towners, look for a centrally located hotel with plenty of parking or public transport options nearby.
The capacity
Hosting your wedding at one of Melbourne's premier wedding venues means you'll have to accommodate a large number of guests, but an engagement party is a more intimate affair. You can get away with booking a smaller venue for your engagement party, which will also save you money. Just make sure the venue can comfortably seat all of your guests!
Best types of engagement party venues in Melbourne
Melbourne is home to some of the most spectacular indoor and outdoor function venues that are brilliant for engagement parties. Here are some Melbourne engagement party venues we love:
Blank canvas venues
Incredibly versatile and just waiting to be transformed into the engagement party venue your heart desires. Blank canvas spaces like lofts and warehouses make excellent venues for cocktail events and other gatherings. There are loads of these airy renovated party venues in Melbourne that are available for engagement parties, and they can be easily customised to your liking.
Waterfront venues
Ocean views make the best backdrop for engagement party photos! There's a huge variety of private waterfront party venues in Melbourne that offer views of the gorgeous coastline and that you can hire for your dream engagement party.
Bars
For casual engagement parties, take advantage of the many unique bars and pubs around Melbourne's lovely city. Many of these venues offer a minimum spend option and provide in-house catering, which will make engagement party planning much more convenient — and budget-friendly too!
Boats
If you want to celebrate your engagement on the water, there are heaps of boats and yachts for hire in Melbourne. These floating party venues come complete with everything you need for an unforgettable engagement party, from a fully stocked bar to a dance floor. This premier Melbourne event venue is perfect for those who love the water and want to celebrate their engagement in a truly unique way.
Hotels
For a classic engagement party with all the bells and whistles, look no further than Melbourne's luxury hotels. These upmarket venues will ensure your guests have a 5-star experience, from the moment they arrive until the very end of your special night.
Private dining rooms
For engagement party celebrants who want to keep the event private and intimate with just their closest family and friends, there are many private dining venues in Melbourne. These restaurants come in all shapes and sizes, but they're always available for engagement parties — no other guests permitted!
Restaurants
The perfect engagement party venue if you like a more social affair or if you're inviting a large number of people to the engagement party. Restaurants offer great options for food and drinks, plus they come with knowledgeable event stylists who can transform your engagement party venue in Melbourne into a dream celebration.
Galleries and museums
If you're looking for an engagement party venue with a difference, how about a gallery or museum? Melbourne is home to some of the most spectacular art galleries and museums in Australia, many of which offer private event hire. This elegant wedding reception venue is ideal for more sophisticated or themed engagement parties.
Top neighbourhoods in Melbourne to find engagement party venues
Looking for an engagement party venue in the capital city of Victoria? Start your search in these neighbourhoods:
Melbourne CBD
One of the things Melbourne is best known for is its abundance of charming little alleyways that house some of the most unique eateries, bars and engagement party venues. Melbourne CBD is ideal for those who want to be in the thick of the action and have their engagement party close to public transport. Whether you're looking for a venue in Melbourne that is fancy or quirky, large or small, you'll be sure to find it in the heart of the city!
Port Melbourne
Dotted with beautiful event spaces for private hire and boasting stunning coastal views, Port Melbourne is the place to go for waterfront engagement party venues. It's close enough to the city centre that your guests won't mind the drive.
South Yarra
Known as one of Melbourne's hippest suburbs, South Yarra is chock full of stylish venues that we know you'll love. From elegant cocktail lounges to swanky bistros, enjoy the very best engagement party venues in this neighbourhood.
Collingwood
If you're on the hunt for an industrial-chic engagement party venue in Melbourne, then look no further than Collingwood. This inner-city suburb is home to many raw and edgy spaces that can be hired for private events.
Fitzroy
Fitzroy is one of Melbourne's most creative neighbourhoods and is teeming with personality. It's the perfect place to host an Engagement party that is a little bit different, with many one-of-a-kind bars and restaurants to choose from.
St Kilda
Looking for an iconic beachside wedding venue In Melbourne, Victoria? Look no further than St Kilda, home to some of the most popular engagement party venues in Melbourne. With its sandy beaches, colourful nightlife and trendy cafes, this is one neighbourhood you and your guests will love!
South Melbourne
Like the CBD, South Melbourne is filled with many small laneways where you'll find hip cafes and pubs, art galleries, top-rated eateries and more.
Yarra Valley
If a romantic venue is what you're after, you can't go wrong with the wineries and estates that dot the Yarra Valley. The area is also filled with stunning venues for a dreamy wedding.
How to plan an engagement party in Melbourne
Throwing an engagement party is a great way to share the happy news with your closest friends and family. It also gives you an opportunity to introduce your families (if they haven't met) and your bridal party. As you start looking for engagement venues in Melbourne, keep these things in mind:
The weather
Rooftop cocktail events are perfect for celebrating an engagement, but Melbourne's crazy weather can quickly derail your outdoor party plans. Before you confirm your venue, make sure they have contingencies in place for bad weather. Many rooftop spaces have retractable roofs or umbrellas, as well as heating to keep you comfortable any day of the year.
The theme
Your engagement party doesn't have to match your wedding theme, but it should reflect your personalities. A beach-themed engagement party might be perfect if you're getting married by the sea, while a vintage-inspired party would be lovely for a couple who loves all things old-fashioned.
For more inspiration, you check out these 9 Engagement Party Themes and Venues to Match.
Catering options
A formal engagement party calls for a seated multi-course meal, but there are plenty of alternatives that won't break the bank. If you want to lower the budget, you can host a cocktail party with a selection of appetisers instead of serving a full meal. Buffets or chef-attended food stations are also great alternatives.
Food trucks are super fun, but you'll need a venue with enough space to make this option work. Similarly, if you prefer to have food stations, keep in mind that you'll need ample space and extra tables. If you choose waiter service, make sure there's enough room in your chosen venue for the servers to navigate.
Setting the scene
Your party can be as casual or as lavish as you want. But no matter what theme you choose for your engagement bash, it all boils down to creating a festive vibe. Moody lighting care of candles and fairy lights give the event a sultry feel whilst floral arrangements, even simple ones, can really make everything look more romantic and elegant.
Look beyond the usual engagement party venues
Pubs, hotel function rooms, private dining rooms and gardens make great engagement party venues. But you don't have to limit yourself to these choices. An unexpected venue, such as a karaoke bar, a skating rink or a food truck yard can make your engagement party truly unforgettable.
What are the most popular engagement party venues in Melbourne?
Your engagement party venue will depend on your guest size, budget and the kind of vibe you're trying to create. To kickstart your venue hunt, check out these top spots for engagement parties:
A heritage venue infuses your event with old-world charm and sophistication. This beautiful 19th-century venue, Melbourne's second oldest pub, is a culinary and cultural institution that also happens to offer several fabulous spaces for private functions. The restaurant and bar offers an array of catering options and beverage packages, all with a focus on locally produced food and beer.
Located in the city's oldest public house, this popular after-work hangout and function space has all you need for a memorable engagement party. This wedding venue plays host to a range of sit-down dining and cocktail standing events. A light-filled indoor courtyard and a balcony bar make it ideal for large gatherings; while a 24-hour license ensures that you and your guests can party all night long. The venue comes with a dedicated events team to help you tailor the space to your vision and is conveniently located close to public transport and parking facilities.
This expansive waterfront function venue and beer garden boasts multiple indoor and outdoor function spaces with a minimalist industrial look, making it a versatile spot for special functions. You and your guests will be treated to views of the river and the cityscape and a quirky food and drinks menu that's sure to delight.
With its stunning city views, this sophisticated rooftop bar is a top pick for functions and events. Located in the heart of the CBD, the venue boasts an extensive drinks menu and share plates designed to be enjoyed al fresco. The space can be hired for both sit-down and cocktail-style engagement parties. You can also hire the entire venue or a specific area for your event.
How much does it cost to hire an engagement party venue in Melbourne?
Event space hire rates vary widely depending on the location and the capacity of the venue, as well as the amenities available. For a smaller engagement party, you may want to set aside at least 0 for the venue. For a larger gathering, venue hire can go as high as ,000 (or more, depending on the type of venue).
Minimum spend
Many engagement venues work on a minimum spend basis, which means you only need to pay a certain amount for food and drinks to secure the space for your event. Expect to pay a minimum spend rate of about ,000 — again, this depends on the location, the venue capacity and the menu.
Bar hire
If you're looking to host your engagement party at a bar, you're in luck. Bar hire can be priced according to a per person fee, minimum spend or a package rate.
Event packages
Venue packages typically include a set food and drinks menu, though some venues also include additional event services like entertainment and venue setup in the price. It's up to you to decide which is most economical and convenient based on your guest size.
Looking for a premier Melbourne wedding venue?
Do you want an events venue that is modern and stylish? Or one with a view of the ocean? Maybe you're looking for a venue by the beach?
There are many different types of engagement party venues in Melbourne, so it's important to do your research before making a decision, so finding the perfect venue for your event can be tricky. But don't worry, we've got you covered!
VenueNow has a wide range of engagement party venues to choose from all around Melbourne, so you're sure to find the perfect place for your event!
Check out our website now and browse through our comprehensive list of engagement party venues in Melbourne. We've got all the information you need to make an informed decision, including venue photos, capacity information, price guides and more!
You can also get in touch with our team of experts to discuss your event requirements and get expert advice on choosing the perfect engagement party venue for your big day!
Frequently Asked Questions
How much do Melbourne engagement venues cost?
Based on VenueNow's historic data, on average, Melbourne engagement venues cost between 50 per person and 75 per person. For example, a 100 person engagement would cost approximately 5000-7500. Costs may differ based on your food and beverage requirements, AV requirements, event date and time and the type of venue you decide to book.
What are the top Melbourne engagement venues?
Here are some of our favourite Melbourne engagement venues: 1. Stovetop Carlton 2. Mofo Lounge 3. XO Studios 4. Bomba Rooftop 5. Top Yard 6. La Di Da Melbourne 7. Brighton Beach Hotel 8. Spice Market 9. The General Assembly Melbourne 10. Sol and Luna
How do I find and book Melbourne engagement venues?
Finding and booking a Melbourne engagement venue is easy with VenueNow, simply follow these steps: 1. Enter Melbourne as your location and engagement as your event type into VenueNow's search engine. 2. Narrow down your search results by entering more filters such as number of people, event date, room layout and budget. 3. Send enquiries to venues to request pricing and availability (we recommend sending 3-5 enquiries to different venues to ensure you get the best price). 4. Review your quotes and connect directly with your favourite venues to book a site visit and finalise your booking. 5. Host your event!
How far in advance should I book a Melbourne engagement venue?
On average, VenueNow customers book a Melbourne venue 90 days in advance of the event. For larger events and event dates in December we recommend allowing additional time as there may be limited availability.
Can VenueNow help me find a Melbourne engagement venue?
We sure can! VenueNow's team of Venue Booking Experts can help you find the perfect venue, collect quotes from multiple venues on your behalf, negotiate the best price with venues and book venues, all for free. Simply send us your event brief and our team will be in contact with venue recommendations within 24-48 hours.
Engagement Party venues in other cities
Call our support team on
1300 647 488 during business hours AEST.
Discover Australia's Top Venues and Function Rooms
Top Suburbs for Events in Melbourne
© Copyright VenueNow 2023 | SPARE GROUP PTY LTD | ABN 22 607 830 302