Planning your 21st birthday is super exciting, but it can also be super stressful. Never fear – by taking note of a few event planner insider tips, you'll be on your way to throwing the best (and least stressful) 21st birthday party going round.
The first proper event many people organise is their 21st birthday. It's a milestone, and it's an 'adult' birthday! As a result, organising your 21st can be surprisingly daunting, and the VenueNow team often finds 21st birthday planners are unsure of how to go about finding a venue and planning their party.
How big should the venue be? Should there be food? How much should you put on the bar? What's a realistic budget – and how do you go about getting the most bang for your buck? VenueNow has got your back.
Know what you want (or don't want) from your venue
This is advice that can be applied to all events, but it's especially important when planning a 21st birthday party. Have an idea of what you want from the night – and from your venue. Do you want to celebrate in a casual or grungy bar, or is an elegant function space more your style?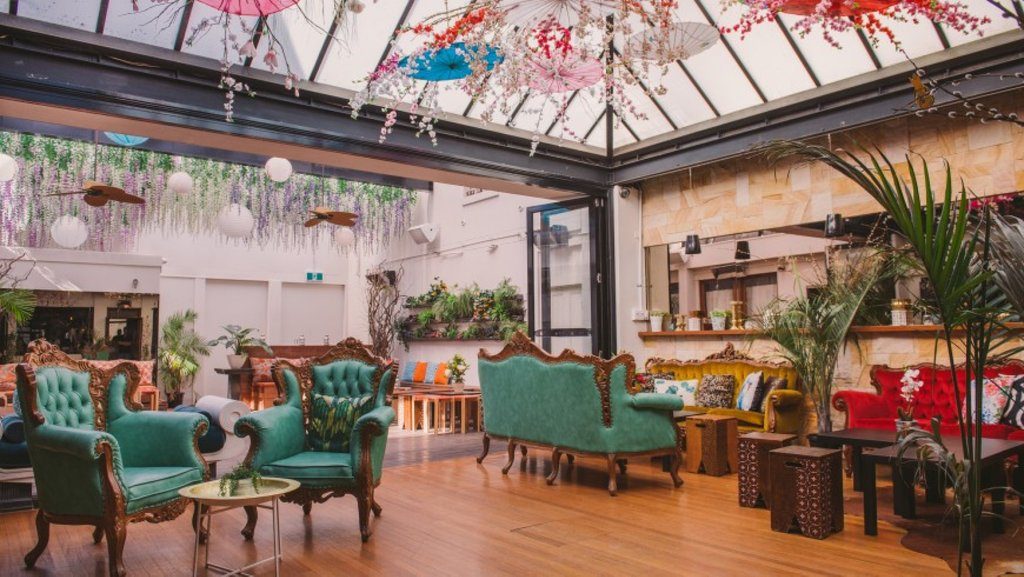 Should there be some sort of Instagrammable feature to the venue? Is an epic dance floor at the top of your priorities? Everyone is different, so don't be afraid to make your venue choice speak as an extension of your personality!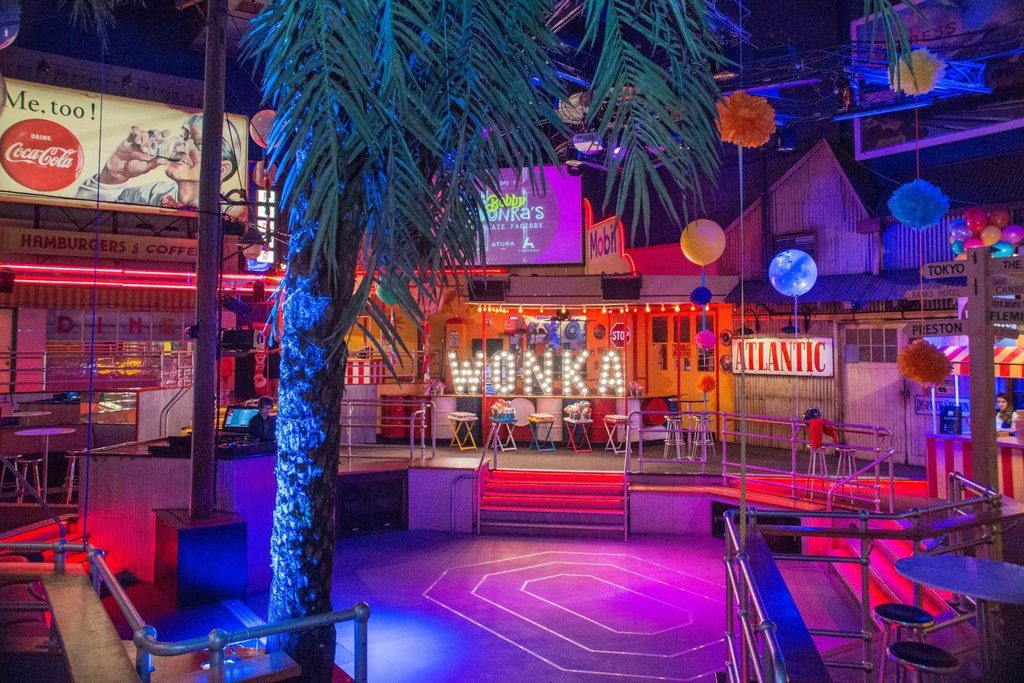 Consider your budget
According to the venue booking team at VenueNow, the average 'low' budget for a 21st birthday is around $1,000 or  $2,000. That might sound high, but don't fret – more often than not, you won't have to pay that amount upfront. In fact, you'll probably just have to pay a small deposit.
Most venues will work on a 'minimum spend' system. A minimum spend is what you'll need to commit to spending over the course of the night (generally food and drinks) in order to book a space. If you don't meet the minimum spend you may need to pay the remainder, but we'll get to that later.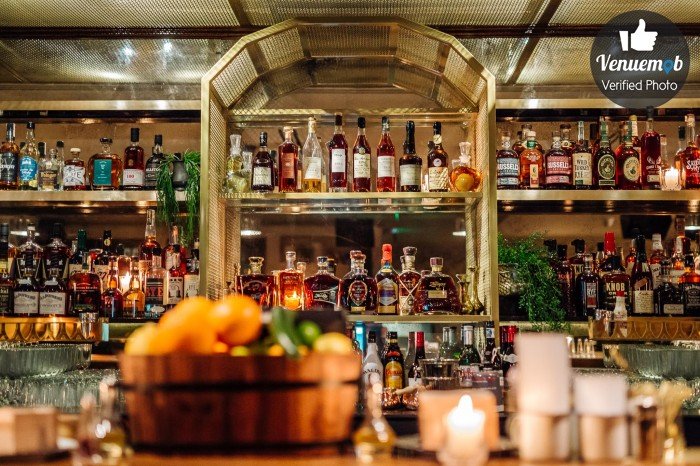 How much will your 21st cost?
Calculate your event cost in under 5 minutes
Consider ways to bring down the cost
Some venues will request that you purchase a food or beverage 'package', priced per head. The venues that are best for casual birthdays, however, will allow you to purchase some food in advance, put a bit of money on the bar tab, and the rest of the spend will be made up by how much your friends spend. Let's say 50 of your friends buy one $10 drink. That's $500. Easy.
Our advice? A good split is 50/50: half of your budget (not how much your friends will spend) on food, and half on the bar.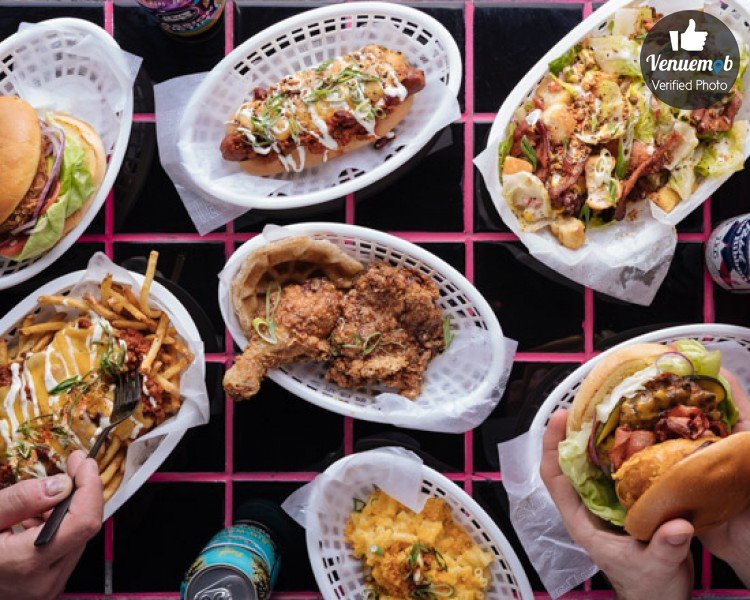 Our team recommends looking at each potential venue's drinks menu, to see how far your budget will go. We also recommend choosing canapé platters over food packages, or sit-down dinners, when planning a 21st birthday party. They're much cheaper, and more casual – and much more conducive to a dance floor!
Reach out to potential venues, and weigh up your options
Next, start chatting to venues! Use a platform like VenueNow to consolidate all of your messages to potential bars and function spaces, and to easily compare quotes from each. Occasionally venues won't be keen on 21st birthdays (sorry!), which is another reason to save time by using a venue finding platform. Plus, the team at VenueNow knows all the new, little-known spots. 
Mostly though, it's a good move to reach out to a few venues in order to compare what each is offering, and what they're potentially able to throw in the mix to book your event.
Don't forget entertainment and speeches!
If you're planning on having speeches and/or entertainment (be it a DJ, band, or a laptop filled with party-starting tunes) at your 21st birthday, check with the venue about what AV capabilities they have.
It may seem obvious, but you'll want to double check there's an aux cord that fits, a spot for DJ equipment, or even a screen for that adorable and hilarious slideshow your friends have put together. Nothing worse than turning up on the night and realising no one has the right cord!
Quick VenueNow pro-tips:
Because everyone loves a quick cheat sheet list!
Check what time the venue's liquor license ends – no one likes to be cut off from the bar when the party's just getting started!
Is the function space you're interested in completely exclusive or will you be sharing with the public?
If you're sharing with the public, how will the venue identify your group and who can purchase from the bar tab?
Will your underage cousins and friends be able to attend with a guardian?
Let your friends know how much food will be provided.
If you're planning on decorating your space, check with the venue about what you're able to stick or hang on the walls. FYI glitter and confetti are usually no-nos.
Inspired? Ready? Take the plunge and plan a completely kick-ass 21st birthday bash with VenueNow. Find the perfect venue now! >>
Looking for a 21st Birthday Party Venue?
VenueNow has you covered with over 2,000 venues across Australia ranging from large event spaces to small meeting rooms. Find your perfect venue for hire faster than anywhere else.
Call our support team on
1300 647 488 during business hours
AEST or chat online.
© Copyright VenueNow 2022 | SPARE GROUP PTY LTD | ABN 22 607 830 302