Lovers, friends, first date nerves, or drowning miseries – whatever bar you're looking for, we'll find your perfect match.
Ah, Valentine's Day. One of the most divisive days of the year. The day where single people think they have to be sad due to societal expectations (when most don't even care), and the day where one half of the couple is excited and the other half forgets. And don't forget Galentine's Day! A day of appreciating female friendship. But we're not here to talk about that.
Whether you're taking your partner, a tinder date, or an also-single friend out for a drink, we've got a list of some of the most romantic bars in Melbourne. And when I say "romantic", I'm generally referring to "soft, dim lighting" so you look like an absolute babe. Avoid being the spouse who buys overpriced last-minute roses at Flinders Street Station on V Day, and hit up one of these classic love shacks instead.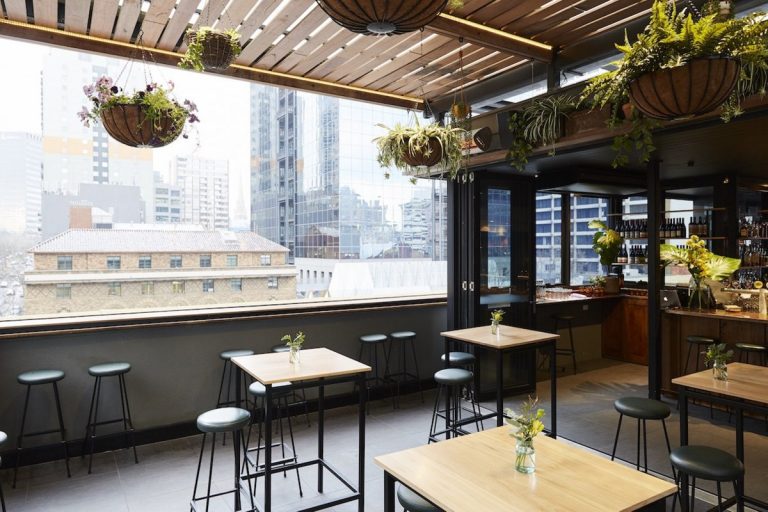 CBD
Just picture it – cocktail in hand, warm breeze, the golden hour settling over skyscrapers. Bomba Rooftop is, in its own right, a popular haunt for fine food lovers, bar hoppers, and those in love with a good rooftop bar. You'd be hard pressed to find anyone who wouldn't be impressed by the ambiance, the view, the food and (hopefully) the company.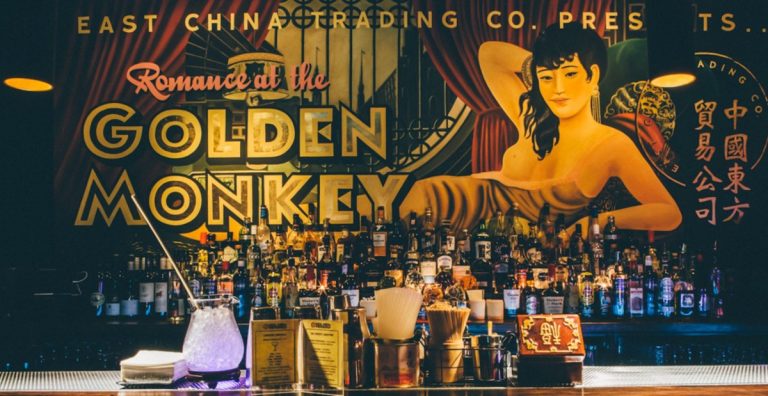 CBD
Wanna celebrate Valentine's Day without breaking the bank? Fair. Popular with post-work corporates and students alike, Golden Monkey is a wonderful mix of low-key, moody and dark and fun. Order a round of drinks for you and your significant other. And maybe some dumplings. And bao. Then maybe another round of drinks. And some more bao. And dumplings.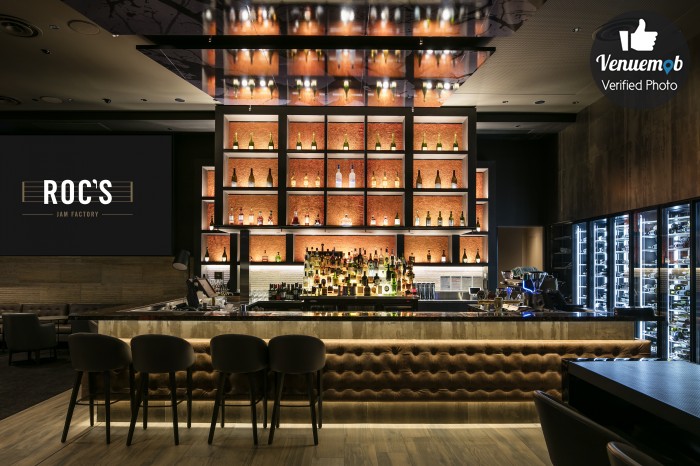 South Yarra
It's hard to look past the classic "dinner and a movie" combo for a romantic evening. Situated within Village Cinemas Jam Factory, Roc's is a sophisticated throwback to the golden age of cinema. From the cocktails to the decor, everything about Roc's is art deco.
How much does a Melbourne event cost?
Calculate your event cost in under 5 minutes
CBD
Campari House is a multi-storey delight, filled with interesting spaces and a wealth of versatility to suit any couple. The Soda Rooftop Bar is a popular pick during this high summer month. Grab a table and an Aperol Spritz and kick back with your number one. Or, if you're going for something a little more private, the lounge has plenty of booths for you to spend some quality time in.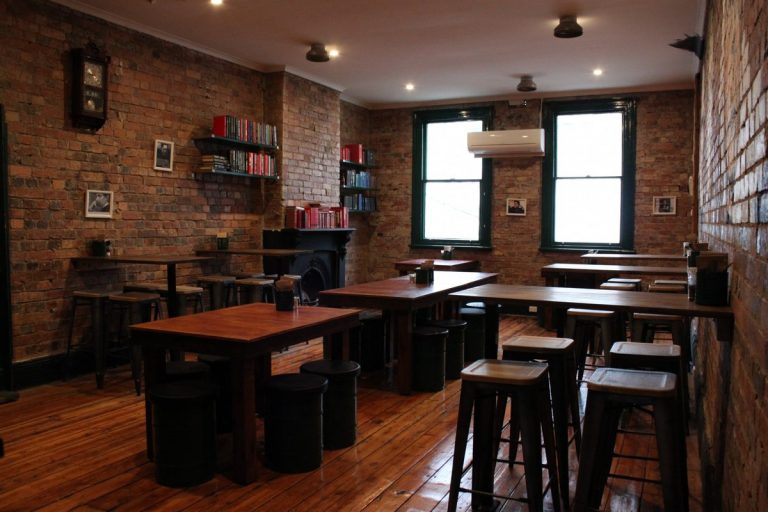 Fitzroy
Do you and your partner love board games? Of course you do. Because board games are great. This bar combines two favourite pastimes (drinking and playing board games). This bar really caters to all. Great for those long-term partners who are happy to crush their opponent (life partner), perfect for newly-dating duos who need some conversation fillers.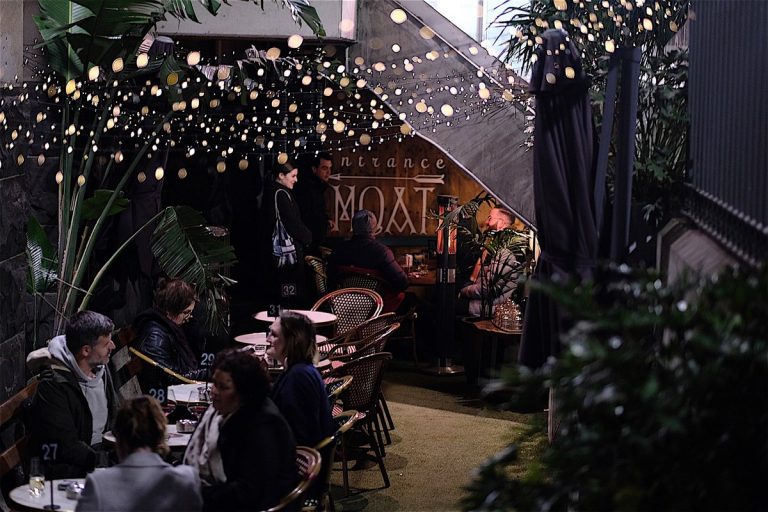 CBD
What could be a more fitting environment for a Valentine's Day drink than a bar with a fairytale-esque vibe? The Moat is smack bang in the middle of the city CBD – perfect for those hard working couples meeting one another for a drink after work. Stay for a drink or two and head to the cinema across the road, a walk around the city, or stick around and lean into the nibbles and wines.
Thornbury
Traditional Italian antipasto and digestifs, a dreamy alfresco deck, and stunning decor inside make Joanie's Baretto an undiscovered treat in Melbourne's northside. The warm atmosphere and romantic mood lighting make it ideal for a cosy round-the-corner date night. They also serve pasta, which, as we all know, is the way to really win someone over.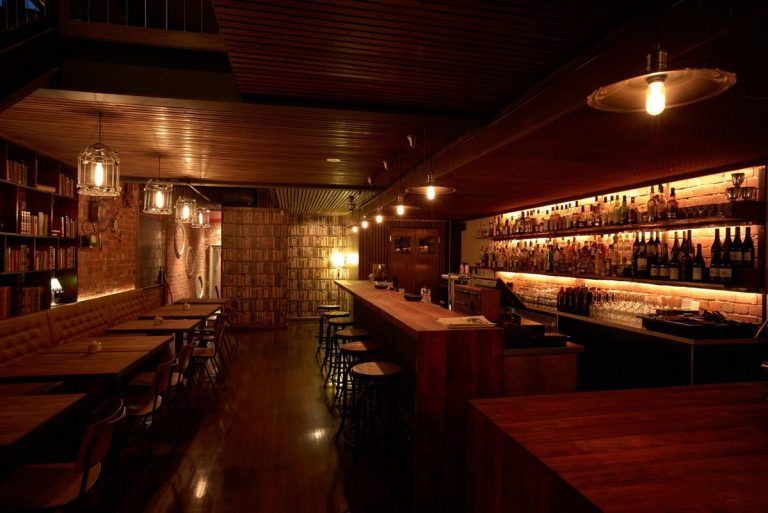 Collingwood
This venue is filled with hidden corners, tucked towards the back, upstairs and below. Their emphasis is on cocktails and atmosphere – a perfect combination for a Valentine's date night. Best of all – the music isn't thumping, so you'll be able to keep a conversation without having to squint, lean forward every two minutes and say loudly, "Sorry?"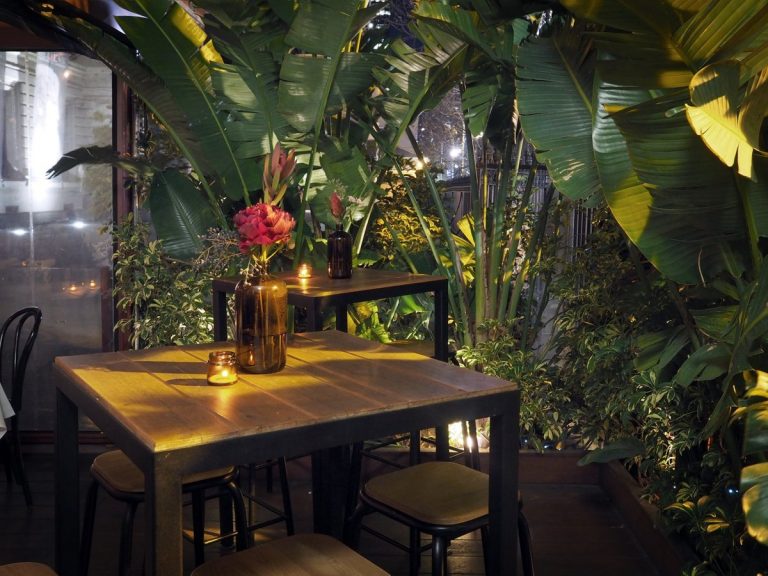 CBD
From inside this historic venue to the outside terrace and everywhere in between, The Mint is a lovely, relaxing place to take your date. The beer garden is one of the largest you'll find in the CBD. Grab a pint and settle down in the antique-meets-modern setting.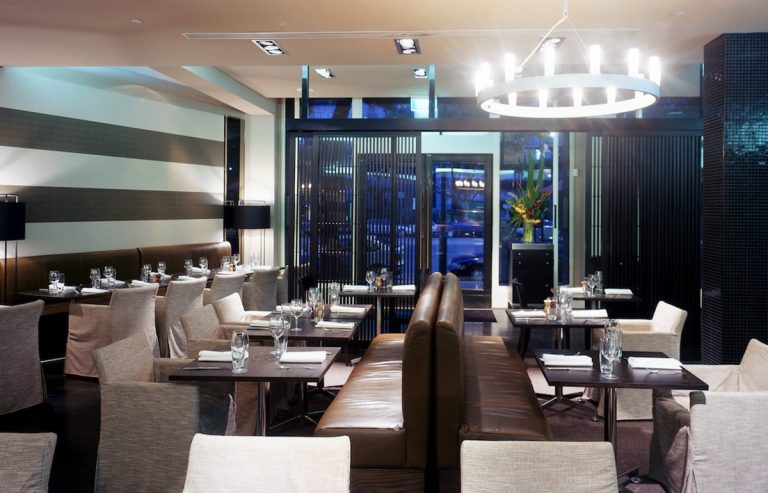 Melbourne
The Amberoom is Royce Hotel's primary bar. With a happy hour special, outdoor tables and a comfy, laid-back yet still sleek interior make it popular with working locals. You could make an evening of it – and book a room within this heritage hotel that's both beautiful and comfortable. It is Valentine's Day after all.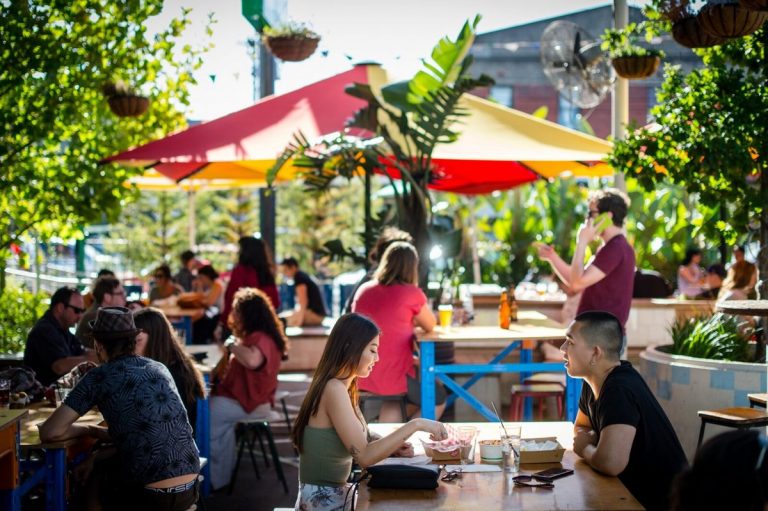 Thornbury
Looking for something more casual that still captures an essence of all that love in the air? Welcome to Thornbury! Food trucks, fairy lights, and plenty of alcohol make for low-key, charming festivities.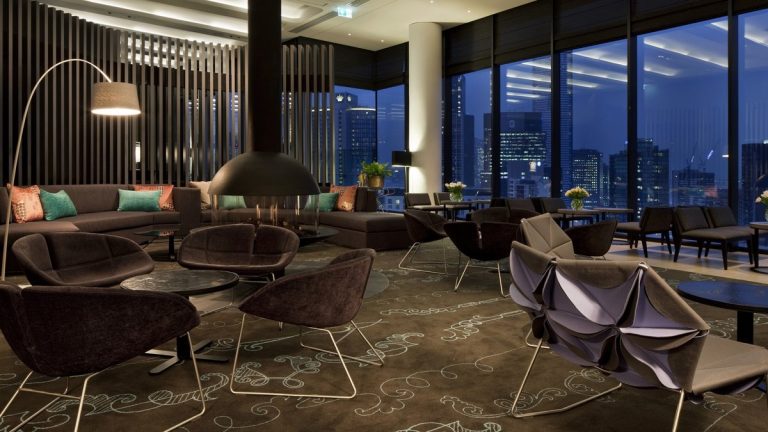 CBD
Planning on going all out this Valentine's Day? Crown's 28 Skybar situated, you guessed it, 28 floors up offers both stunning views, chic interiors and the perfect setting for you and your partner to celebrate in style. Order a bespoke cocktail and kick back in a plush corner and watch the sun dip below the horizon.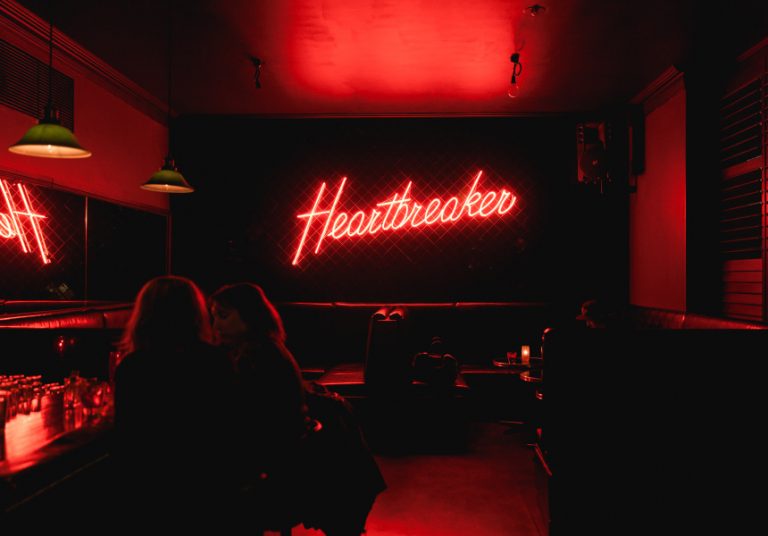 Heartbreaker
CBD
What's in a name? Everything. Happily coupled but dislike Valentine's Day? Head on over. Single and the day of Cupid got you down? Order some shots. In a relationship but really don't want to be? Suggest you meet your partner here. Actually, don't do that. Breaking up with someone on Valentine's Day at a bar named 'Heartbreaker' is just too cold.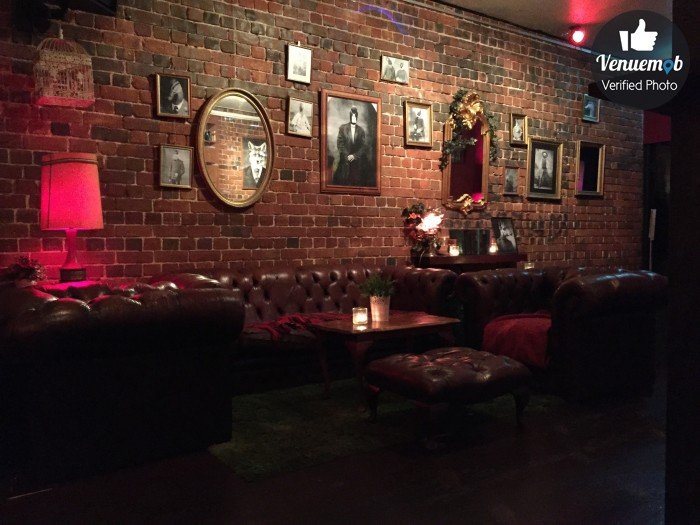 CBD
Wonderfull dark and moody, Highlander Bar is our own little slice of Scotland in downtown Melbourne. Dating someone who is big into whisky? They'll love it here. Find yourselves a cosy little corner, grab some drinks and chow down on some booze friendly snacks.
Looking for an event venue?
VenueNow has you covered with over 2,000 venues across Australia ranging from large event spaces to small meeting rooms. Find your perfect venue for hire faster than anywhere else.
Call our support team on
1300 647 488 during business hours
AEST or chat online.
© Copyright VenueNow 2020 | SPARE GROUP PTY LTD | ABN 22 607 830 302