Top 50th Birthday Venues Brisbane for Hire
Find, compare and book the best 50th birthday venues Brisbane has to offer with VenueNow, Australia's #1 venue hire experts. Discover the top bars, restaurants, function venues, private event spaces and more in just a few clicks.
Best Brisbane 50th Birthday Party Venues for Hire
VenueNow is trusted by 5,000+ corporates & 150,000+ customers to find the right venue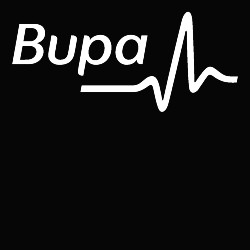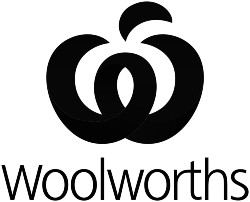 How much does a Brisbane 50th Birthday Party cost?
Calculate the price of your Brisbane 50th Birthday Party in under 10 minutes.
VenueNow is Australia's largest marketplace to discover and book the perfect venue for your meeting or event. It's the best and easiest way to search, compare and book venues for events ranging from birthdays to corporate meetings and everything in between.
Brisbane 50th Birthday Party Venue Hire Guide
Celebrating a 50th birthday soon? Whether you're the one turning 50 or are planning a surprise party for your husband, wife or best mate, it's good to have a list of venues handy to help find the perfect place. We've put together a Brisbane 50th Birthday Party Venue Guide guide to help you find and book the perfect venue.
Where can I find amazing 50th birthday party venues in Brisbane?
Brisbane is known for its wide range of amazing venues that suit any occasion. There are so many options for a milestone birthday party venue, but if you're looking for something special or unique to really celebrate the half-century mark, check out these neighbourhoods in Brisbane:
Brisbane CBD
The Brisbane CBD is the best place to look for 50th birthday party venues. From luxury hotels to charming little eateries, there's no shortage of party venues to choose from. If you're in the mood for a grand celebration for your birthday, booking a hotel ballroom in one of the many world-class hotels in the Brisbane CBD is your best bet. If you want something elegant that doesn't require much preparation, consider hosting a dinner feast in one of the CBD's fine dining establishments or private function rooms.
Paddington / Red Hill / Milton
This area is an up-and-coming neighbourhood where you can find some of Brisbane's most excellent birthday party venues. Trendy restaurants, bistros and cafes are on every corner and there are plenty of hotels, too. Paddington has a reputation for being the hipster spot in Brisbane, so if you're after that kind of vibe, it might be just what you're looking for.
Paddington is also known as "the new Fortitude Valley," so if you've got your heart set on a massive party with lots of dancing to music from the '80s (hey, don't worry — turning 50 doesn't mean you have to stop partying hard!), Paddington is probably the place to look.
Milton is a great spot for a more laid-back celebration. This relaxed neighbourhood has some excellent restaurants, cafes and bars that would make for a great 50th birthday party venue.
Flinders Street / West End
The West End's location on the Brisbane River makes it an excellent choice for a 50th birthday bash. There are plenty of bars and restaurants to suit any taste, as well as hotels to host a larger party. The neighbourhood is becoming increasingly developed, with many new apartment blocks being built all the time. Flinders Street is walking distance from West End and is home to several upmarket apartments where you can have your own private gala dinner or cocktail drinks — just make sure you book in advance!
South Brisbane / South Bank
As one of the most popular tourist attractions in Brisbane, choosing a Southbank restaurant or hotel for your 50th birthday party is definitely not going to disappoint. There are many dining options available down here for both large gatherings or intimate dinners with a close circle of friends. The nightlife in South Bank is just as vibrant and exciting as you'd expect from a major tourist attraction, meaning there's definitely something for everyone.
Spring Hill / Petrie Terrace
If you're looking for a more relaxed 50th birthday party venue, look no further than Spring Hill or Petrie Terrace. These two adjacent suburbs are filled with charming cafes, bistros and pubs, as well as some excellent restaurants. If you're after a low-key celebration with good food and drinks in Brisbane, these are the suburbs for you.
Fortitude Valley
If you're in the mood for dancing and laughter all night long, look no further than Fortitude Valley QLD 4006. It's probably one of Brisbane's best-known party destinations, with a huge variety of pubs, clubs, bars and other party venues to choose from. There are also hotels with function rooms that can accommodate larger groups if you're particularly keen on throwing an epic 50th birthday bash!
The Valley is close to Paddington and West End, so it's possible to organise your birthday parties here but then head over to either precinct for a change of scene — just make sure you have a designated driver!
Woolloongabba
Woolloongabba is an inner-city suburb of Brisbane that's home to some excellent 50th birthday party venues. If you're looking for a relaxed and intimate celebration, there are plenty of charming cafes and restaurants to choose from. For those who want something a little more lively, there are also several bars and clubs in the area that will be sure to get the party started. And if you're after a venue with a bit of everything, the hotels in Woolloongabba are definitely worth considering.
What is the best type of venue for a 50th birthday party in Brisbane?
You can celebrate a milestone birthday just about anywhere, and you're certainly spoilt for choice of amazing birthday party venues in Brisbane. There are fantastic party venues around almost every corner in this vibrant city, so however you feel like celebrating your fifth decade on this planet, there are fabulous birthday venues that will suit your needs.
You may want to consider one of these 7 Out of This World Birthday Party Venues in Brisbane.
Check out these types of birthday party venues for your birthday bash:
Restaurants
A great celebration spot for adults in Brisbane is a restaurant, especially if you're after birthday party venues that offer exceptional menus, world-class service, a welcoming vibe and a relaxed atmosphere. There are so many different types of restaurants in Brisbane, each offering something different to suit your taste.
You could choose an intimate restaurant that has a private bar and dance floor inside — perfect for mingling with your friends and dancing all night long. Or maybe you want a hearty pub-style meal? You'll also find plenty of modern bars in Brisbane that serve delicious food as well as provide event space for socialising. Many Brisbane restaurant hires have a private dining or function room that you can hire for a more exclusive birthday celebration.
Dinner cruises
Dinner cruises on the river are one of Brisbane's most popular options for birthday celebrations because they provide stunning scenery while you dine alfresco. You could choose a dinner cruise that takes you all around the Brisbane River or one that just takes you along to South Bank and back again. Either way, it's an excellent place to celebrate your birthday!
Outdoor event spaces
There are some fantastic large outdoor venues in Brisbane as well as gorgeous smaller alfresco spaces. Whether you want a big marquee set up with plenty of tables for your guests or an intimate alfresco setting surrounded by plants and trees, there is something available for everyone. An outdoor venue is ideal if it rains (which can happen at any time of year in Brisbane) because you'll be able to carry on partying without having to rush indoors!
Converted warehouses and studios
These are perfect birthday settings if you're looking for a really different venue in Brisbane for your birthday parties. Converted warehouses and studios have an industrial feel and can be used in all sorts of ways. You could even hire out an entire building if you need more room!
Make sure the converted warehouse or studio is licensed though because there are many venues that only offer services like food delivery rather than alcohol onsite. If you want something different and exciting for your 50th, this is the perfect venue for a themed birthday soiree!
Historic houses
You may enjoy celebrating your 50th surrounded by historic homes or buildings in Brisbane. There are some stunning old mansions dotted around this city, which makes a great change from the city's many modern buildings. If you want to try something a bit different for your birthday celebration, look into one of these historic venues.
Private Dining Room
Whether you want to celebrate your birthday with an intimate group of friends or a large number of guests, hiring a private dining room is always a great option. This type of function venue gives you complete privacy for your event and you'll often get your own dedicated waitstaff too. If you're planning a sit-down dinner for your birthday party, a private dining room is a perfect place to do it.
Cocktail bars
Cocktail bars are also wonderful places to celebrate a big milestone birthday in Brisbane. These venues are sophisticated, trendy and stylish without being expensive. They have great drinks lists and are the perfect venue for mingling and dancing the night away.
Hotel ballrooms
These spaces can vary dramatically, but many of them are vast, with plenty of space that can be decorated as you please so you'll always get the look that you want.
Some hotel ballrooms have dance floors whereas others don't — it totally depends on what you want. Plus, some have balconies or verandas so you can step outside into the fresh air if you'd like to take a break from the party for a while!
What should I look for when booking a 50th birthday party venue in Brisbane?
Is the big 5-0 coming up? There are few milestone birthdays bigger than the 50th, so you might want to mix things up a little bit. Ready to welcome your golden birthday in style? Here are 5 classy 50th birthday ideas that will make your celebration truly exceptional.
Also, when hosting your big 5-0 celebrations, there are some key things to keep in mind when choosing a suitable location:
A venue that's big enough
Make sure that the function room or event space you book allows guests to interact with each other without feeling crammed into one area.
The necessary facilities
The venue needs to have adequate outdoor areas as well as indoor/outdoor facilities depending on weather conditions on the day of your party. There should also be a top-notch audiovisual setup or DJ setup if those are what you need.
Entertainment
Your venue should also offer enough entertainment to keep your guests occupied throughout the event. This could include a dance floor, live entertainment / music, or a photo booth.
Food and drinks
Your guests will need to be well-fed and watered throughout the night, so it's important to choose a venue that can cater to your needs. Make sure there is a good selection of food and drink options available, as well as a bar area for those who want to enjoy some cocktails.
Décor and ambience
The décor and ambience of your venue will set the tone for your entire party so make sure it reflects the kind of atmosphere you want to create for your intimate soiree.
Consider these birthday party themes to ensure your night is one to remember.
Accessibility and location
You want to make sure you book a venue that's easily accessible by private or public transport. Inquire about parking for your guests and make sure that the venue is wheelchair accessible.
Explore more 50th birthday party venues in Brisbane and beyond
Don't waste time searching the internet for the perfect 50th birthday venue! The VenueNow team can provide you with a selection of perfect birthday venues that match all your requirements in mere minutes! Give it a go today!
Need a venue for corporate events, weddings, cocktail events or other private events? VenueNow has got you covered too! We have a wide selection of venues to choose from, all over Brisbane City and throughout Australia. No matter what type of event you're planning, we can help you find the perfect event venues to make it a success!
Frequently Asked Questions
How much do Brisbane 50th birthday venues cost?
Based on VenueNow's historic data, on average, Brisbane 50th birthday venues cost between 50 per person and 75 per person. For example, a 100 person 50th birthday would cost approximately 5000-7500. Costs may differ based on your food and beverage requirements, AV requirements, event date and time and the type of venue you decide to book.
What are the top Brisbane 50th birthday venues?
Here are some of our favourite Brisbane 50th birthday venues: 1. Stone and Wood Brisbane 2. Mary Maes 3. The Prince Consort 4. The Greek Club 5. Ivory Tusk 6. Cielo Rooftop 7. The Grand on Stanley 8. The Space Above 9. Fridays 10. Limes Hotel
How do I find and book Brisbane 50th birthday venues?
Finding and booking a Brisbane 50th birthday venue is easy with VenueNow, simply follow these steps: 1. Enter Brisbane as your location and 50th birthday as your event type into VenueNow's search engine. 2. Narrow down your search results by entering more filters such as number of people, event date, room layout and budget. 3. Send enquiries to venues to request pricing and availability (we recommend sending 3-5 enquiries to different venues to ensure you get the best price). 4. Review your quotes and connect directly with your favourite venues to book a site visit and finalise your booking. 5. Host your event!
How far in advance should I book a Brisbane 50th birthday venue?
On average, VenueNow customers book a Brisbane venue 90 days in advance of the event. For larger events and event dates in December we recommend allowing additional time as there may be limited availability.
Can VenueNow help me find a Brisbane 50th birthday venue?
We sure can! VenueNow's team of Venue Booking Experts can help you find the perfect venue, collect quotes from multiple venues on your behalf, negotiate the best price with venues and book venues, all for free. Simply send us your event brief and our team will be in contact with venue recommendations within 24-48 hours.
50th Birthday Party venues in other cities
Call our support team on
1300 647 488 during business hours AEST.
© Copyright VenueNow 2022 | SPARE GROUP PTY LTD | ABN 22 607 830 302