Top Corporate Offsite Venues Sydney for Hire
Find, compare and book the best corporate offsite venues Sydney has to offer with VenueNow, Australia's #1 venue hire experts. Discover the top coworking spaces, hotels, serviced offices, conference rooms and more to book online in just a few clicks.
Best Sydney Corporate Offsite Venues for Hire
VenueNow is trusted by 5,000+ corporates & 150,000+ customers to find the right venue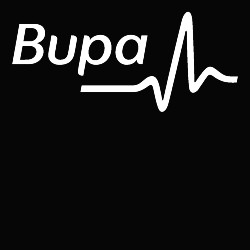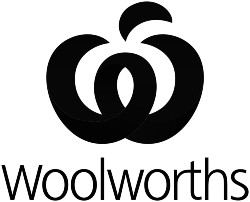 How much does a Sydney Corporate Offsite cost?
Calculate the price of your Sydney Corporate Offsite in under 10 minutes.
VenueNow is Australia's largest marketplace to discover and book the perfect venue for your meeting or event. It's the best and easiest way to search, compare and book venues for events ranging from birthdays to corporate meetings and everything in between.
Sydney Corporate Offsite Venue Hire Guide
Corporate offsites are a great way for businesses to promote team building and creativity, with a bit of fun added in there too. These events can help strengthen business relationships, generate ideas or solutions to difficult problems or simply provide the opportunity for employees to blow off some steam after a busy day at work.
The benefits are clear. So if you're planning an offsite in Sydney soon, our Sydney Corporate Offsite Venue Guide will help you find the best business offsite venues for your next corporate event.
Where can I find the best offsite event spaces in Sydney?
Sydney is brimming with both social and corporate event spaces. Almost any of these can serve as a corporate offsite function venue, depending on your needs. If you're scouting for the best venues for offsites and other corporate functions in Sydney, you're in luck. You'll find excellent venues for your corporate event in these Sydney neighbourhoods:
The Sydney CBD is home to some of the best offsite venues in Sydney, which are perfect for both private and corporate events. The CBD is within walking distance of many hotels, meaning there isn't much traffic to deal with if you have participants coming from other places. Many of the offsite venues in Sydney's CBD let you enjoy panoramic views over Sydney's iconic skyscrapers as you mingle with colleagues. Hyde Park, the Royal Botanic Gardens and other green spaces are also close by, providing a great place to take a break from your event.
North Sydney is one of the most important commercial, industrial and residential districts in Sydney. It's also home to some excellent offsite venues for that perfect corporate event. You'll find both affordable and luxurious hotels in North Sydney. Another plus about this district is that it's surrounded by other popular destinations, including bars and restaurants. So if you want your offsite to include a bit of fun after work hours, North Sydney could be the place for you.
Darling Harbour has some of the best Sydney corporate event spaces, thanks to its central location and wide range of venues. There are so many different kinds of hotels along Darling Harbour that you'll be spoilt for choice. You can choose a waterfront hotel like the Ovolo Woolloomooloo Wharf Hotel or an urban hotel 12 Micron on Sydney Harbour. Either way, your offsite guests will love Sydney's largest foyer exhibition space with rooms to entertain 150 people in style.
Inner West
The Inner West is another popular destination for offsites, due to its proximity to both the centre of Sydney as well as several other major business districts. The historic Newtown neighbourhood has many turn-of-the-century terrace-style homes that are ideal for hosting small intimate offsite and other corporate gathering events.
West Sydney
If you want your event space to be close to some important transport links, look no further than the Western region of Sydney. The West is home to some excellent private event spaces that can host up to 100 people comfortably with plenty of room left over for mingling. You'll also find some affordable yet luxurious hotels like the Novotel Sydney Parramatta, which offers international dining and a rooftop pool.
Bondi is one of Sydney's most popular locations for finding offsite venues near hotels or other accommodation options. It has plenty of restaurants and bistros, as well as great coffee houses, bars, shops and other event spaces to explore during your free time after your function.
What are the best types of Sydney offsite venues for corporate events?
Sydney is home to some of the best offsite venues in Australia. Whether you're looking for a funky rooftop bar to relax and enjoy amazing food and drinks or an intimate hotel function room that will give your team the space they need to brainstorm or work through difficult decisions, Sydney has what you're looking for.
There are hundreds of different types of Sydney corporate event venues that offer different types of experiences for your team. From rooftop bars with stunning skyline views to intimate boutique hotels, there is something out there for all kinds of groups. These are the most popular venue types for a corporate event:
Hotel function rooms
Hotels typically offer fantastic conference room facilities, and can often host hundreds of guests without any issue, depending on the size of the room you book.
If you're looking for a Sydney corporate event venue with lots of natural light, then this is your best option. Some hotels have awesome views across the city skyline — perfect to inspire those stuck in ruts!
Some hotels also offer smaller conference rooms so that teams feel more like they're working on an intimate project rather than attending another boring corporate event. They usually come fully equipped, including AV equipment such as microphones, podiums and projector screens. They can often provide AV equipment hire at a reasonable price, especially if you are hiring in bulk. They may also offer a range of menus that can accommodate different dietary requirements, from raw food to gluten-free menus and more.
Restaurants
Sydney offers thousands of amazing restaurants, many of which have private rooms available for anything from small parties up to large groups. Many restaurants also offer delicious options for breakfast or lunch. Restaurants are a good choice for an affordable Sydney corporate event when you don't have a lot of time to plan for catering and event setup.
Coworking spaces
Coworking spaces are all the rage at the moment. The idea behind these function venues is that your business won't just have a physical location where people can meet and work, but you will also get to share ideas with other like-minded professionals from different fields.
The atmosphere of these spaces is great for encouraging creative thinking and good brainstorming sessions, perfect for a corporate event!
Check out these conference venues in Sydney.
Hotel suites
This is another space that's great for creating the right type of environment during a corporate event. Aside from having an exclusive event space for your group, booking an entire hotel suite can open up some parts of the hotel exclusively for your team, allowing them to explore and make use of the facilities.
Rooftop bars and event spaces
This venue type is perfect for a Sydney corporate offsite that wants to get away from the typical boardroom session. Many rooftop bars are located in hip and trendy areas, where you can hire an entire space plus all the food and drinks at reasonable prices. They also often have live music playing in the background on weekends or during specific events, adding to the party vibe of your team's offsite! A private bar is a great way to make sure your team can relax and enjoy themselves after a long day of work.
Sydney offsite venues for corporate events need to offer more than just the basics, they should be able to provide an experience that is fun, inspiring and productive. Rooftop setups are usually best suited for daytime functions during the summer months, as they require lots of natural light. Some venues have retractable roofs, and these are the best ones for year-round offsite. The best way to find these places is by using an online venue directory that can help you compare different venue types and prices so that you can find the perfect space for your team.
Check out our Sydney bar venue guide for more info.
Arts and cultural spaces
Sydney has endless artistic experiences to offer corporate teams, including artist workshops or art installations. Arts and cultural event spaces are often suited for team building exercises where you can learn something new whilst working collaboratively with your teammates.
If you're looking for a way to get your employees out of their comfort zones, there are plenty of activities that will allow them to explore their creative sides! These types of venues get booked up quickly, so make sure to book early if you want an awesome experience at an affordable rate.
Outdoor spaces
There are endless outdoor spaces in Sydney that can be hired for corporate events! Parks, gardens and even public beaches can be transformed into the perfect event space with a little bit of planning. Outdoor spaces are great for team-building exercises, as well as more relaxed functions like BBQs or picnics. The best thing about outdoor spaces is that they're usually very affordable, and you can often bring your own food and drink to save on catering costs.
You may also visit our Instagrammable venue guide for more inspo!
What are some things I should think about when booking a corporate event venue in Sydney?
Although there are endless options for finding the best Sydney corporate function venues, not all of them will suit your needs and budget. When booking a venue for corporate events in Sydney, it's important to consider things like:
What venue size will work best for your offsite?
For bigger corporate events, you'll want an appropriately sized function venue — something with enough room to accommodate all attendees and activities whilst also giving people plenty of space to move around comfortably. When you're looking for an offsite venue, think about the activities that will take place there. If your offsite involves games or similar activities, it's probably better to choose function venues with a bit of extra room so your guests don't feel cramped as they move around.
How accessible is the offsite venue?
You might also want to think about transportation links and proximity to amenities like shops, restaurants or transport hubs. And remember: no one wants to spend hours sitting in traffic on their way back from an event, so try to pick somewhere near public transport options.
If possible, check out the area surrounding your chosen function venue and see how far away it is from things you might need. From hotels to car parks, there are plenty of corporate offsite venues in Sydney with great transport links.
How much does the venue cost compared with other Sydney corporate event spaces?
One main thing you want to be looking at is cost. As part of corporate events, the venue needs to fit into your budget. You'll find that there's usually a wide range of prices available for function venues in most areas so it often pays to shop around and look at offers and packages. It's also worth keeping an eye on specific dates when rates tend to change. For example, many restaurants offer slightly cheaper menus during weeknights so they aren't overrun by weekend crowds. It might not sound much but those savings can really add up when you're booking event spaces for a big corporate offsite.
Try something new!
It's also worth thinking outside the box when you're planning corporate offsites. You might find that doing things differently or booking venues in other cities is a great way to freshen up meeting formats and inject some novelty into proceedings. And who knows? Maybe your new ideas could make their way into your regular meetings after all!
If you're planning your next Sydney corporate event, don't worry about running out of potential locations. There are plenty of great options available to suit any business budget and size. Just be sure to choose offsite event spaces that will fit well within your budget and accommodate all the needs of your company. And remember: a little creativity goes a long way when organizing your next offsite. You may inspire some new solutions or fresh ways of thinking amongst your colleagues as they start their day with something different!
Explore more top-rated Sydney corporate offsite function venues
Need a corporate offsite venue fast? Head to VenueNow to find and book the best corporate function venues in Sydney and across Australia. VenueNow will also help you find venues for events such as cocktail parties, gala dinners, product launches, corporate meetings and other events. With a wide range of listings, you're sure to find the perfect venue for your next event!
Frequently Asked Questions
How much do Sydney corporate offsite venues cost?
Based on VenueNow's historic data, on average, Sydney corporate offsite venues cost between 85 per hour and 120 per hour. For example, a 8 person corporate offsite would cost approximately 680-960. Costs may differ based on your food and beverage requirements, AV requirements, event date and time and the type of venue you decide to book.
What are the top Sydney corporate offsite venues?
Here are some of our favourite Sydney corporate offsite venues: 1. The Executive Centre Governor Phillip Tower 2. The Executive Centre One Bligh Street 3. The Executive Centre Three International Towers 4. The Executive Centre Australia Square 5. Your Desk Town Hall 6. Workspace365 66 Clarence St 7. Workspace365 20 Bond St 8. Durbach Block 9. Aeona 10. Fishburners Sydney
How do I find and book Sydney corporate offsite venues?
Finding and booking a Sydney corporate offsite venue is easy with VenueNow, simply follow these steps: 1. Enter Sydney as your location and corporate offsite as your event type into VenueNow's search engine. 2. Narrow down your search results by entering more filters such as number of people, event date, room layout and budget. 3. Send enquiries to venues to request pricing and availability (we recommend sending 3-5 enquiries to different venues to ensure you get the best price). 4. Review your quotes and connect directly with your favourite venues to book a site visit and finalise your booking. 5. Host your event!
How far in advance should I book a Sydney corporate offsite venue?
On average, VenueNow customers book a Sydney venue 90 days in advance of the event. For larger events and event dates in December we recommend allowing additional time as there may be limited availability.
Can VenueNow help me find a Sydney corporate offsite venue?
We sure can! VenueNow's team of Venue Booking Experts can help you find the perfect venue, collect quotes from multiple venues on your behalf, negotiate the best price with venues and book venues, all for free. Simply send us your event brief and our team will be in contact with venue recommendations within 24-48 hours.
Corporate Offsite venues in other cities
Call our support team on
1300 647 488 during business hours AEST.
Discover Australia's Top Venues and Function Rooms
Top Suburbs for Events in Sydney
© Copyright VenueNow 2023 | SPARE GROUP PTY LTD | ABN 22 607 830 302