Top Gala Dinner Venues Sydney for Hire
Find, compare and book the best gala dinner venues Sydney has to offer with VenueNow, Australia's #1 venue hire experts. Discover the top venues of all sizes from hotels, to large conference spaces, restaurants, unique bars and much more in just a few clicks.
Best Sydney Gala Dinner Venues for Hire
VenueNow is trusted by 5,000+ corporates & 150,000+ customers to find the right venue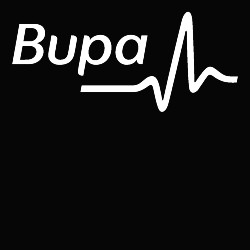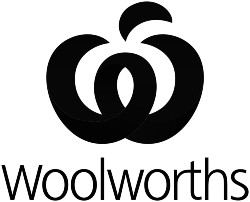 How much does a Sydney Gala Dinner cost?
Calculate the price of your Sydney Gala Dinner in under 10 minutes.
VenueNow is Australia's largest marketplace to discover and book the perfect venue for your meeting or event. It's the best and easiest way to search, compare and book venues for events ranging from birthdays to corporate meetings and everything in between.
Sydney Gala Dinner Venue Hire Guide
A gala dinner or banquet is held to celebrate a special someone (like an award winner) or something (like a milestone event). It's also common for philanthropists and charitable institutions to hold a gala dinner. If you're organising an event as important and sophisticated as this, you need to find the right venue in Sydney.
Where can I find the best gala dinner venues in Sydney?
Start off by knowing where in the city you can find some of the best gala dinner venues this side of Australia. Check out some of the suburbs that are known for their once-in-a-lifetime gala dinner locations.
The Sydney CBD has some of the most impressive and historic gala dinner venues that are sure to impress any guest. The city has churches and other historical structures that can be booked for charity dinners and other formal events. St James's Church in King Street, for example, has been used by celebrities for such reasons. The restaurant can seat over 200 guests so it's perfect for a function as grand as a gala dinner.
There are few better places to host a large event like a gala dinner or private function than at the historic and scenic The Rocks. It's a tourist drawcard as well, so it's the perfect place to stage an event that will impress your guests.
For amazing and diverse local entertainment, Surry Hills is a great spot for a gala event. The nightlife in this suburb is also celebrated all over Australia, so there's no need to travel far for something that's going to be truly memorable.
Whether you're a travelling executive looking for a great venue or you're hosting a group of potential clients, gala dinners are special occasions that need the perfect environment in which to take place.
For something completely different, head to Bondi for a gala dinner in this iconic location. With a spectacular view of the beach, this is the perfect place for a private dinner, cocktail party, outdoor function or even an elegant wedding.
If you prefer a gala dinner venue in Sydney that has a great view of the Sydney Harbour Bridge, you're sure to find one in Darling Harbour. The quayside dining area is particularly popular with tourists as well as local residents because of the gorgeous vistas across the water.
Darlinghurst is a great location for a gala dinner because it's home to some of the best restaurants in Sydney. If you're looking for fine dining, this is the place to be.
Pyrmont is another suburb with a lot to offer when it comes to gala dinners and private functions. This area is known for its amazing views of the city skyline, so it's perfect if you're looking to impress your guests with a dinner with a view.
North Sydney is home to some of the best gala dinner venues in Sydney. The suburb has a range of different restaurants and bars that are perfect for any type of event, from private functions to corporate functions.
What are some good gala venue options in Sydney?
There's no shortage of venues for a gala dinner in Sydney. In fact, the number is staggering. The best way to find the right venue for your event is by knowing what types of gala dinner venues are available in Sydney.
Restaurants
Restaurants are obvious choices for a gala dinner. Some of the best restaurants in Sydney have impressive decor and dining areas that have the perfect ambience to enjoy a gala dinner. Of course, food is no issue since it's the lifeblood of restaurants. Expect these venues to offer the best from their menus.
Hotels
Hotels make great choices for gala dinners of all types. Most hotels have their own ballroom or function rooms that can be booked for functions like a charity gala dinner and other big events.
Rooftop venues
There are some fantastic gala dinner venues in Sydney that aren't actually in rooms but atop buildings or high on skyscrapers. The views and atmosphere you'll get from a venue like this is unparalleled by any other function space in the city.
Terrace venues
You'll find some of the most breathtaking views in Sydney at venues that are located on rooftops. There are also terraced gala dinner venues where you can get away from traffic noise and still enjoy spectacular views over the city or the water.
Private dining room venues
If you want a more intimate gala dinner venue, look for restaurants or hotels that have private dining rooms. These are perfect for small groups and give you the chance to enjoy a luxurious meal without having to share the space with anyone else.
Amusement parks
Tired of old-fashioned gala dinners? Why not hold your event where tourists and people from all over Australia love to go for some fun and games? Yep, an amusement park can also be the site of your gala dinner. In fact, Luna Park, the heritage-listed amusement park in Milson's Point, NSW, has been the site of many gala dinners and banquets.
Blank Canvas venues
If you're looking for a truly unique gala dinner venue, look for a blank canvas space where you can create your own event. These are perfect if you have a specific theme or style in mind for your dinner.
Other venue options
There are loads of other venue options for a gala dinner in Sydney. These include art galleries, bars, cafes, clubs, function centres, museums, theatres, and wineries.
This is just a small sampling of the types of venues that can accommodate a gala dinner or any corporate event in Sydney.
Explore more gorgeous Sydney gala dinner venues
Are you thinking about throwing a gala dinner soon? You want your event to be jaw-dropping, if not perfect. To do that, you need the most amazing and awe-inspiring gala dinner venue possible. VenueNow is here to help you host the most stunning banquet ever by matching you with the best venue for your celebration. Check out VenueNow to search for the perfect venue for your special occasion in Sydney NSW and the rest of Australia. Just let us know your event date, the number of guests, your budget and requirements, and we'll provide you with a list of great options of function venues to choose from.
Gala Dinner venues in other cities
Call our support team on
1300 647 488 during business hours AEST.
Discover Australia's Top Venues and Function Rooms
Top Suburbs for Events in Sydney
© Copyright VenueNow 2022 | SPARE GROUP PTY LTD | ABN 22 607 830 302