Discover the top Carlton venues. Find, compare and book the best bars, restaurants, hotels, meeting rooms and much more at the best price with VenueNow, Australia's venue hire experts.
Top Carlton Venues for Hire
VenueNow is trusted by 5,000+ corporates & 150,000+ customers to find the right venue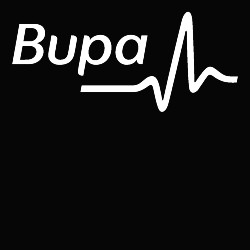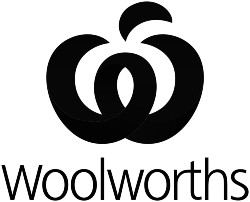 Top Function Rooms Melbourne by Event Type
Carlton Venue Hire Guide
Nestled between North Carlton and Princes Hill, Carlton offers visitors a taste of Italian culture with its Little Italy precinct centred on Lygon Street as well as Victorian architecture from the 19th century to the present day. Visitors will also be able to enjoy some of Australia's best cuisine at one of many restaurants or pubs found throughout the city centre while taking picturesque walks through garden squares like Carlton Gardens and Fitzroy Square during their stay.
Full of Victorian architecture, Italian culture and delicious cuisine, this suburb in Melbourne can provide an exquisite venue for your next event.
Visiting Carlton function rooms for hire
Carlton is a multicultural hub with many things to do and see for guests of all ages. There is a wide range of great venues for hire to choose from for your next functions, whether you want to host a birthday dinner, team building, or a simple Friday night date.
Carlton has a wide variety of restaurants and bars to suit every occasion. What's a great party without great food? With its proximity to Lygon Street, you will also be able to experience the Italian culture that this suburb is known for by dining at any one of the Italian restaurants in the city.
Hotel function rooms are a popular option for functions as well. They're great if you're looking to host an event that requires a lot of space or sophisticated style. Since they consist of various types of spaces, there's plenty to sift through if you're trying to create a unique experience.
There are truly so many different types of function rooms for you to choose from. For those who want something more unique and special for their parties, here are some other venue ideas:
IMAX Melbourne
IMAX Melbourne's Cinema is a great venue for your next event. Imagine how impactful an awards ceremony or business presentation would be on such a large screen! They have the perfect setting to make any gathering special with their 32 meters wide and 23 meters high IMAX Screen, accommodating 461 people in one theatre seating arrangement.
Medley Hall
The Medley Hall is a Victorian-style hotel in Melbourne. Built back in the 1890s, this palace has all of your old world needs: ornate ceilings and stained glass windows, plus chandeliers for that classic touch! It's conveniently located five minutes from downtown as well as Lygon Street - home to some of the best cafes you'll ever find.
Bar Humbug
When you book with Bar Humbug, they won't just give you a plain space to host your event or party. You'll get an immersive experience that will make people want to join in on the festivities like never before! This festive bar is filled with Christmas decorations and even has some games for guests who are looking for more entertainment while experiencing this one-of-a-kind holiday bar.
Tips for a successful function in Carlton
To make sure you have a successful function in Carlton, try to keep these tips in mind when booking your function rooms:
Book your venue early: Book your function in Carlton as soon as possible; this is a very popular destination for tourists and local residents alike and as such, the event spaces will be in high demand.
Set a budget: An important thing to remember is not to overspend on your event. Try and stick to a budget that you're comfortable with or make sure there will be enough money left over for the next one.
Make your event personal and unique: Don't be afraid to put your own twist on the event. This is your event, so don't be afraid to put your stamp on it and make it unique to you! Offer something interesting that will make people want to come back.
Don't be afraid to ask for help: The staff at the venues might sound like they are trying to sell you something when they explain all that's available but don't let this intimidate you; they really just want to help you make your party enjoyable for you and your guests.
And ultimately, remember to have fun!
Book your venue today!
The beauty of venues in Carlton is that they offer something for every taste and every budget. Whether you are celebrating a major landmark birthday, planning a wedding reception and cocktail party, or hosting an important corporate function, the possibilities are endless. With so many private venue options to choose from, it's easy to search for the ideal function venue for you. Book your venue today!
Call our support team on
1300 647 488 during business hours AEST.
Discover Australia's Top Venues and Function Rooms
© Copyright VenueNow 2023 | SPARE GROUP PTY LTD | ABN 22 607 830 302