Top School Formal Venues Canberra for Hire
Find, compare and book the best school formal venues Canberra has to offer with VenueNow, Australia's #1 venue hire experts. Discover the top venues of all sizes from hotels, to large function spaces, restaurants and more in just a few clicks.
Best Canberra School Formal Venues for Hire
VenueNow is trusted by 5,000+ corporates & 150,000+ customers to find the right venue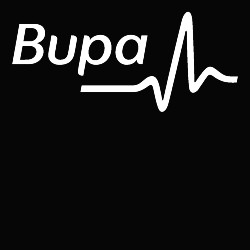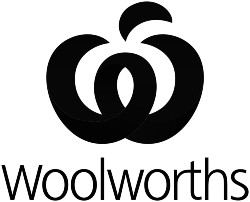 How much does a Canberra School Formal cost?
Calculate the price of your Canberra School Formal in under 10 minutes.
VenueNow is Australia's largest marketplace to discover and book the perfect venue for your meeting or event. It's the best and easiest way to search, compare and book venues for events ranging from birthdays to corporate meetings and everything in between.
Canberra School Formal Venue Hire Guide
The glamour, the fun, the memories. School formals are one of the most important events for any high schooler. And with expectations high, you want to find the perfect venue to ensure a fun night is had by all. Fortunately, Canberra is full of amazing school formal venues. Let VenueNow help you find and book your ideal venue for an unforgettable school formal.
Where will I find the best school formal venue in Canberra?
Canberra ACT is home to a wide range of amazing venues available for a school event. Here are some neighbourhoods where you can start your search:
This is where you'll find some of the most popular bars and nightclubs in Canberra, as well as a number of restaurants perfect for dinner before hitting the dancefloor.
Canberra CBD venues are centrally located and provide easy access for parents dropping off or picking up their kids. The central location in the city is also a bonus when it comes to choosing after-party hangout spots.
Belconnen
Looking for something a little different? Belconnen has a great selection of unique school formal venues, from pool halls to laser tag centres.
This inner-city suburb is home to a number of amazing formal venues, including the iconic Australian National University. Acton is perfect for those wanting a more relaxed evening with classmates before hitting the town.
Not only is Manuka home to some of the best shopping and dining in Canberra, but it's also where you'll find a number of amazing school formal venues.
This is where you'll find a number of embassies, making it the perfect spot for a school formal with an international theme. The area is filled with convention centres, hotels with ballrooms, restaurants with function rooms and lots of other types of venues for hire from small to large capacity.
Top School Formal Venues Canberra has on offer
There are so many great school formal venues in Canberra, that it can be hard to decide which one is right for you. If you're looking for a venue with a bit of everything, check out our top picks below.
This sleek and modern venue overlooks picturesque Lake Burley Griffin. The Boathouse is perfect for groups looking for a stylish space to celebrate their school formal. With a range of private dining and function spaces, as well as a beautiful outdoor terrace, this venue has it all.
The George Hotel
If you're after a classic school formal venue, look no further than the George Hotel. This heritage-listed hotel has been a Canberra institution for over 100 years. With its grandiose interiors and old-world charm, the George Hotel is perfect for a sophisticated school formal.
National Arboretum Canberra
The National Arboretum in Canberra is an ideal site for your next event. The village centre, the Margaret Whitlam Pavilion, the bonsai garden, the discovery garden, and the events terrace are among the picturesque indoor and outdoor settings available to you. Ginger Catering is the exclusive catering provider for all National Arboretum Canberra events. The Arboretum's stunning setting offers spectacular panoramic views, stunning architecture and red carpet arrival.
Crowne Plaza Canberra is a luxurious hotel located in the heart of the city. With elegant event spaces, world-class amenities, delicious food and a dedicated events team, Crowne Plaza Canberra is the perfect venue for your next school formal.
Zoo Bar and Kitchen is the perfect venue for a fun and festive school formal. This vibrant bar and restaurant offers a range of private spaces, as well as an outdoor terrace with views of the city skyline. With its delicious food, great cocktails and lively atmosphere, Zoo Bar is sure to make your school formal a night to remember
QT Canberra is a stylish hotel located in the heart of the city. With its sleek interiors, world-class amenities and delicious food, QT Canberra is the perfect venue for your next school formal.
The Hotel Realm is a five-star boutique hotel in the city's centre. Hotel Realm is the ideal site for your school formal, with its beautiful event rooms, world-class facilities, and delectable cuisine.
The Shine Dome is a unique and iconic venue in the heart of the city. This one-of-a-kind venue is perfect for those looking to make their school formal a night to remember. With its stunning architecture and 360-degree views of the city, the Shine Dome is sure to wow your guests.
The large event venue that is Rydges Canberra boasts a variety of unique and spacious Canberra function rooms, capable of comfortably catering to small group meetings of 20 as well as large conferences and cocktail parties of up to 200.
What should I consider when looking for a school formal venue in Canberra?
If you're in charge of organising the Perth school formal, you need to make a list of the things you require out of the school ball venue. This list will make the search a lot easier and help you every step of the way. Consider these factors when finding the right venue for you:
Venue Size
How many people will be attending the school formal? Make sure to choose a venue that can accommodate your entire group. You don't want to book a venue that's too large and waste money on unused space. However, you don't want to end up with a venue that's too small and uncomfortable either.
Venue type
The type of venue you choose will also have an impact on the overall school formal experience. If you're looking for a more traditional ballroom setting, then you'll need to find a hotel or function centre that offers this. However, if you want something different, there are plenty of other unique venues around Canberra that would be perfect for your school formals or even your next cocktail parties.
Budget
How much are you willing to spend on the venue? Get quotes from a few different places before making a decision. Keep in mind that the venue is just one part of the overall cost of the school formal spending.
Location
Where do you want the school formal to be held? Consider venues that are easily accessible for everyone attending the event. Make sure the events space is close to public transport so that everyone can get to and from the venue easily
Amenities
What type of amenities are you looking for? Some venues may offer catering, while others may have audio-visual equipment. The venue cost is usually dependent on the size of the school formal venue and the type of package you choose. An upscale hotel or restaurant might be a little more expensive per person than your usual function space. However, the amenities provided by a hotel, which won't be available at other venues, may outweigh the extra cost. Make sure to choose a venue that has everything you need
Catering
What is a good party without good food and drinks? Ask yourself: Does the venue offer catering? Are there food and drinks packages available for you? If not, you will need to organise catering yourself. Make sure to budget for this additional cost.
Accessibility
Is the venue accessible for everyone? If not, you may need to make alternative arrangements for guests with disabilities.
Now that you know what to look for in a school formal venue, it's time to start your search. Use our list of top school formal venues in Canberra to get started.
Find ideal Canberra school ball venues
So there you have it, our top school formal venues in Canberra. With so many great options to choose from, you're sure to find the perfect venue for your event.
Check out VenueNow's extensive selection of school formal venues in Canberra and other parts of Australia. Find and book a space that'll make your event a memorable one with just a few clicks. Contact VenueNow's team of event booking experts to assist you today.
Frequently Asked Questions
How much do Canberra school formal venues cost?
Based on VenueNow's historic data, on average, Canberra school formal venues cost between 60 per person and 90 per person. For example, a 200 person school formal would cost approximately 12000-18000. Costs may differ based on your food and beverage requirements, AV requirements, event date and time and the type of venue you decide to book.
What are the top Canberra school formal venues?
Here are some of our favourite Canberra school formal venues: 1. QT Canberra 2. Crowne Plaza Canberra 3. Kamberra Function Centre 4. Hotel Realm 5. Rydges Canberra 6. Midnight Hotel Autograph Collection 7. Shine Dome 8. Manuka Oval 9. Mantra on Northbourne 10. Zoo Bar
How do I find and book Canberra school formal venues?
Finding and booking a Canberra school formal venue is easy with VenueNow, simply follow these steps: 1. Enter Canberra as your location and school formal as your event type into VenueNow's search engine. 2. Narrow down your search results by entering more filters such as number of people, event date, room layout and budget. 3. Send enquiries to venues to request pricing and availability (we recommend sending 3-5 enquiries to different venues to ensure you get the best price). 4. Review your quotes and connect directly with your favourite venues to book a site visit and finalise your booking. 5. Host your event!
How far in advance should I book a Canberra school formal venue?
On average, VenueNow customers book a Canberra venue 90 days in advance of the event. For larger events and event dates in December we recommend allowing additional time as there may be limited availability.
Can VenueNow help me find a Canberra school formal venue?
We sure can! VenueNow's team of Venue Booking Experts can help you find the perfect venue, collect quotes from multiple venues on your behalf, negotiate the best price with venues and book venues, all for free. Simply send us your event brief and our team will be in contact with venue recommendations within 24-48 hours.
School Formal venues in other cities
Call our support team on
1300 647 488 during business hours AEST.
Discover Australia's Top Venues and Function Rooms
© Copyright VenueNow 2022 | SPARE GROUP PTY LTD | ABN 22 607 830 302