Discover the top Chippendale venues. Find, compare and book the best bars, restaurants, hotels, meeting rooms and much more at the best price with VenueNow, Australia's venue hire experts.
Top Chippendale Venues for Hire
VenueNow is trusted by 5,000+ corporates & 150,000+ customers to find the right venue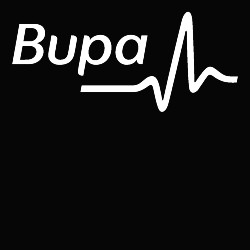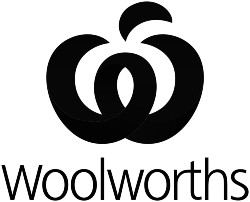 Top Function Rooms Sydney by Event Type
Chippendale Venue Hire Guide
Having an event in Sydney is always going to be special, but there's no denying that the city has some pretty unique offerings. If you're after something a little more creative than your average dinner and dance night out, then Chippendale function venues should definitely be on your radar. And with so many available options, it'll be easy to find one that suits your needs perfectly!
Where to find the perfect function space in Chippendale?
Looking for the perfect venue in Chippendale may seem like a daunting task, but never fear! We've got your back. There are a variety of function venues in Chippendale that cater to any event type. So, the first thing you want to do is research event spaces for hire nearby and find one that fits your needs. Search through these locations for starters:
Kensington Street
If you're looking for the perfect function space in Chippendale, look no further. Kensington Street is the perfect place to cater your events with a fantastic range of facilities that will impress your guests. Here you will be able to choose from a number of different venues, such as hotels and restaurants. Kensington Street function venues offer catering and bar services for any type of event, may it be your wedding or birthday party, with a wide range of menus on offer.
With quirky décor, excellent space and great amenities, this venue is unrivalled.
Abercrombie Street
Abercrombie Street has long been the destination of choice for Sydney's creative professionals and trendy young professionals with offices in the area. With its laidback atmosphere and an excellent network of funky bars and restaurants, it also provides the perfect backdrop for any corporate meeting or dinner party.
What should I look for when checking out a venue in Chippendale?
Arranging your own venue for an event can be a major challenge, so make sure to take into account aspects like the space and layout, catering, and facilities during your search. After all, what's the point if you don't enjoy yourself?
Venue space and layout
If you're after a space that will be able to house your guests comfortably, then the size of the venue is an obvious factor. You surely want your guests to have enough room to party and enjoy their time.
Facilities
While the venue is definitely a crucial part of choosing your space, you will also want to consider what facilities it has. Consider if there are any extras that would add to your events, such as a bar or dance floor.
Catering options
When it comes to catering, there are a few things you should look out for before making final decisions. Consider the price and whether or not it will fit within your budget. You'll also want to check if you can choose from a range of different food options or one specific menu on offer.
Book your Chippendale function venues today!
The main attraction of a Chippendale function venue is the quirky and unique features that make each event unique. Catering for everything from private dinner parties to corporate functions, these stylish spots provide a great option for those looking to celebrate in style.
One thing is for sure: if you're looking for a venue for a memorable night, then you've certainly come to the right place!
Call our support team on
1300 647 488 during business hours AEST.
Discover Australia's Top Venues and Function Rooms
© Copyright VenueNow 2023 | SPARE GROUP PTY LTD | ABN 22 607 830 302