Top University Ball Venues Brisbane for Hire
Find, compare and book the best university ball venues Brisbane has to offer with VenueNow, Australia's #1 venue hire experts. Discover the top venues of all sizes from hotels, to large conference spaces, restaurants, unique bars and much more in just a few clicks.
Best Brisbane University Ball Venues for Hire
VenueNow is trusted by 5,000+ corporates & 150,000+ customers to find the right venue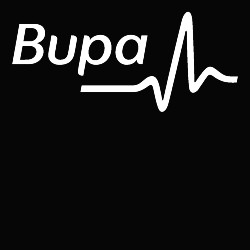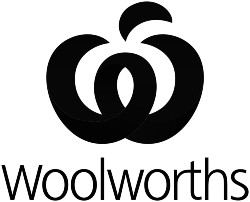 How much does a Brisbane University Ball cost?
Calculate the price of your Brisbane University Ball in under 10 minutes.
VenueNow is Australia's largest marketplace to discover and book the perfect venue for your meeting or event. It's the best and easiest way to search, compare and book venues for events ranging from birthdays to corporate meetings and everything in between.
Brisbane University Ball Venue Hire Guide
A university ball is an event where students get to dress up, socialise, dance and drink. And unlike a school formal, you don't have to show up with a date. In other words, it's a whole lot of fun!
If you're in charge of planning your school's university ball, you need to pick the right venue first. Luckily, Brisbane city is home to different kinds of amazing venue spaces and function venues where you can hold different events ranging from formal functions like a gala dinner or corporate event to more casual parties such as a school formal, birthday celebration or a cocktail party.
Where can I find university ball venues in Brisbane?
With so many choices, it's quite understandable that you'll have a hard time deciding on the perfect venue in Brisbane QLD. To make organising your university ball easier, start your search by finding out which Brisbane neighbourhood or suburb has the best event spaces.
Aside from the actual event space, you may want to consider the city views as these will make your uni ball even more memorable. Students will surely appreciate the view, especially of the city skyline at night whilst they're enjoying each other's company.
Brisbane's CBD is a hub for all kinds of venues, including those for university balls. The different neighbourhoods in the city have their own set of event spaces that can accommodate specific styles and sizes needed by university ball organisers.
The high number of event spaces in the CBD is not surprising, considering that it's the heart of Brisbane. You can find a great location to host your event or celebration in hotels, ballrooms, restaurants, bars or function rooms.
There are also outdoor spaces, terrace venues and rooftop bars that can accommodate you and your guests. You can either rent out an entire place or book a private event space in the venue.
South Brisbane is home to function rooms and event spaces that can hold different events ranging from birthday parties to business meetings to school formals. And yes, you can also host a university ball in any of these places.
South Brisbane is the perfect location if you want to have a university ball in a venue that's away from the hustle and bustle of the CBD. The inner-city neighbourhood has many warehouse venue spaces that can hold smaller events such as your school party. You can even make use of garden or courtyard spaces.
If you want your university ball to have a romantic atmosphere, you can consider holding it in one of the area's many wedding reception halls. Aside from their dance floor options and lighting schemes that will surely add to the dreamy atmosphere, some lawns and courtyards also add to the romantic feel of your ball.
You'll also have a whole lot of fun in South Brisbane's rooftop bars. These bars are excellent venues for pre-ball events that start early in the evening. Students will surely feel more at home and relaxed when they're enjoying drinks whilst overlooking the city skyline. The Greek Club, for example, offers 4 unique and impressive function venues to suit corporate events, weddings and private parties. The grand balcony at Greek Club will take your event to new heights.
Fortitude Valley is Brisbane's go-to destination for late-night entertainment. Named after its original use as the site of an army barracks, this inner-city suburb has evolved to become one of Brisbane's most popular destinations and not just because it offers bars and clubs that stay open until 2am on weekends. The best part about Fortitude Valley? It caters to all types of events and budgets so you can find the perfect venue no matter your budget or event type. We've put together a list below to help you out!
If you're looking for a more relaxed vibe for your university ball, Spring Hill may be the perfect place for you. The inner-city suburb is home to many bars and restaurants that offer private event spaces for hire.
From formal sit-down dinners to more casual cocktail parties, there's definitely a venue in Spring Hill that can accommodate your needs. You can also find a number of function spaces that are perfect for university balls.
Milton is a great option if you're looking for an event space with a view. The inner-city suburb is home to many rooftop bars that offer stunning views of the city skyline. If you want to hold your university ball in one of these rooftop bars, you can be sure that your guests will have a night to remember.
If you're looking for a university ball venue near the CBD and yet still away from city traffic, then you should go to Kelvin Grove. There are various function venues here for those who want to have their university ball at an outdoor venue.
West End
West End has a lot of university ball venues located along Vulture Street. It's an ideal place for those who want to hold their school formal in a venue that has an "old-school" feel. The neighbourhood is full of warehouse-style spaces that can be transformed into school dance halls for your students' celebrations.
If you're on the lookout for a university ball venue with a view, then Kangaroo Point should be one of your top choices. It's the ideal location to hold a city skyline-themed event as it offers venues with excellent views of Brisbane.
However, there aren't just outdoor spaces in this suburb. You can also find well-lit, airy indoor spaces in hotels and halls. Kangaroo Point's proximity to the CBD makes it an excellent choice if you want your students to have a party before their big university ball night.
What should I consider when looking for a university ball venue in Brisbane?
When choosing your university ball venue in Brisbane, it's important to consider the following:
Number of guests
Find out how many guests will be attending your university ball. That way, you can pick a venue that has a function room or event space that can accommodate the number of people you expect to see at your party. This will also determine the venue size of your event, whether you the whole venue or just a private dining room.
Location of venue
If it's your first time organising a university ball, then you should know that picking a venue is not just about the number of people who can be accommodated. You also have to think about where the event will be held and how accessible it is to guests. The venue location will determine whether or not your guests can reach the venue easily. There's also the question of how accessible it is to other places like restaurants, malls or bars.
Accessibility and proximity
Consider the distance your guests will be travelling to get to your university ball. Holding your party outside of Brisbane may not be a good idea. You don't want your guests to go on a long drive, especially if they've been drinking. Also, choose a place that's conveniently accessible. It would be ideal if the guests can easily get a train or bus ride home or walk to the nearby hotel they booked for the night.
Budget
You should also consider your budget for the ball as it will affect the kind of venues you can choose from. The prices of function spaces vary depending on their size, location, amenities and other factors. It's best to narrow down your choices to a few venues that are within your price range.
Food and drinks
When choosing your university ball venue, you should also think about what kind of delicious food and drinks will be served at the event. You can either cater the food yourselves or hire a catering company to do it for you. If you're planning to serve alcohol at your party, then you should choose a venue that has a liquor license.
Lighting and decor
These days, more people prefer to hold their university balls in an outdoor venue. If you're going with this option, then make sure that the venue you choose comes with great lighting options for your nighttime event. And think about the decorations, because some function venues may not have the right interior design or furniture for a ballroom setting.
In many cases, you'll have to rent additional lighting and decor for the event. If this is the case, then be sure to hire quality ballroom furniture that can fit your budget. The right lighting makes a difference as it improves the ambience of your party and highlights different areas of your function venue.
Find more top-rated university ball event spaces for your next event in Brisbane
Organising a university ball can be quite tough. If you want to make your task easier, then consider the VenueNow team your new best friends. VenueNow provides a curated list of top-rated venues that are located in Brisbane for hire. Whether you're looking for wedding venues, wedding receptions, venues for corporate meetings, or other special occasions, VenueNow has a venue that will suit your needs. Your next event planning will be a breeze with their help!
To get started in your search for a university ball venue, wedding venue or other venue types, simply browse through the wide range of venues available on their website. You can filter your search by location, capacity, price and more. Once you've found the perfect venue for your event, you can book it directly on the VenueNow website. For more information, visit VenueNow today!
Frequently Asked Questions
How much do Brisbane university ball venues cost?
Based on VenueNow's historic data, on average, Brisbane university ball venues cost between 60 per person and 90 per person. For example, a 200 person university ball would cost approximately 12000-18000. Costs may differ based on your food and beverage requirements, AV requirements, event date and time and the type of venue you decide to book.
What are the top Brisbane university ball venues?
Here are some of our favourite Brisbane university ball venues: 1. The Callile Hotel 2. Brisbane Showgrounds 3. The Trivoli 4. Emporium Hotel Brisbane 5. Victoria Park Function Centre 6. Hotel Grand Chancellor Brisbane 7. The Greek Club 8. Pullman Brisbane 9. The Glen Hotel 10. Rydges South Bank Brisbane
How do I find and book Brisbane university ball venues?
Finding and booking a Brisbane university ball venue is easy with VenueNow, simply follow these steps: 1. Enter Brisbane as your location and university ball as your event type into VenueNow's search engine. 2. Narrow down your search results by entering more filters such as number of people, event date, room layout and budget. 3. Send enquiries to venues to request pricing and availability (we recommend sending 3-5 enquiries to different venues to ensure you get the best price). 4. Review your quotes and connect directly with your favourite venues to book a site visit and finalise your booking. 5. Host your event!
How far in advance should I book a Brisbane university ball venue?
On average, VenueNow customers book a Brisbane venue 90 days in advance of the event. For larger events and event dates in December we recommend allowing additional time as there may be limited availability.
Can VenueNow help me find a Brisbane university ball venue?
We sure can! VenueNow's team of Venue Booking Experts can help you find the perfect venue, collect quotes from multiple venues on your behalf, negotiate the best price with venues and book venues, all for free. Simply send us your event brief and our team will be in contact with venue recommendations within 24-48 hours.
University Ball venues in other cities
Call our support team on
1300 647 488 during business hours AEST.
© Copyright VenueNow 2023 | SPARE GROUP PTY LTD | ABN 22 607 830 302