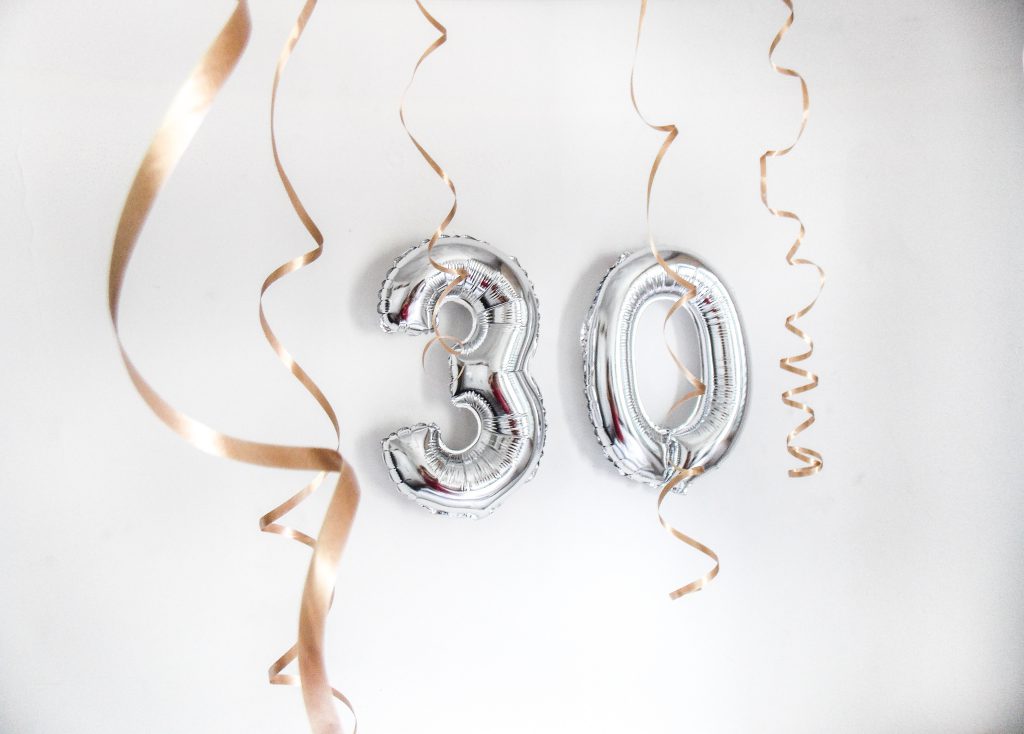 Cheers to 30! You've come a long way and you deserve to celebrate in grand fashion! Though it can be difficult for some to say goodbye to their carefree twenties, there's nothing like ushering in the next decade of your life surrounded by your closest friends and family. We've put together a list of some of the most exciting ways to celebrate, including some fun 30th birthday party ideas, themes and fantastic venues in Australia. Time to start planning!
Head to a comedy club
Does the birthday celebrant love nothing more than a good laugh? Take a cue from John Legend, who booked a popular comedy club to celebrate his wife's 30th birthday. Round up your crew for a celebration at your local comedy joint or hire a stand-up comedian to perform at your venue.
Capture that music fest energy
Want good music, good vibes and Insta-worthy photos to be the focus of your event? Celebrate a la Nina Dobrev, who threw herself a "Ninachella" party for her 30th birthday! Nothing says "party" quite like throwing your own Coachella, complete with a live DJ, food tents, a body painting station, DIY flower crowns and of course, lots and lots of booze.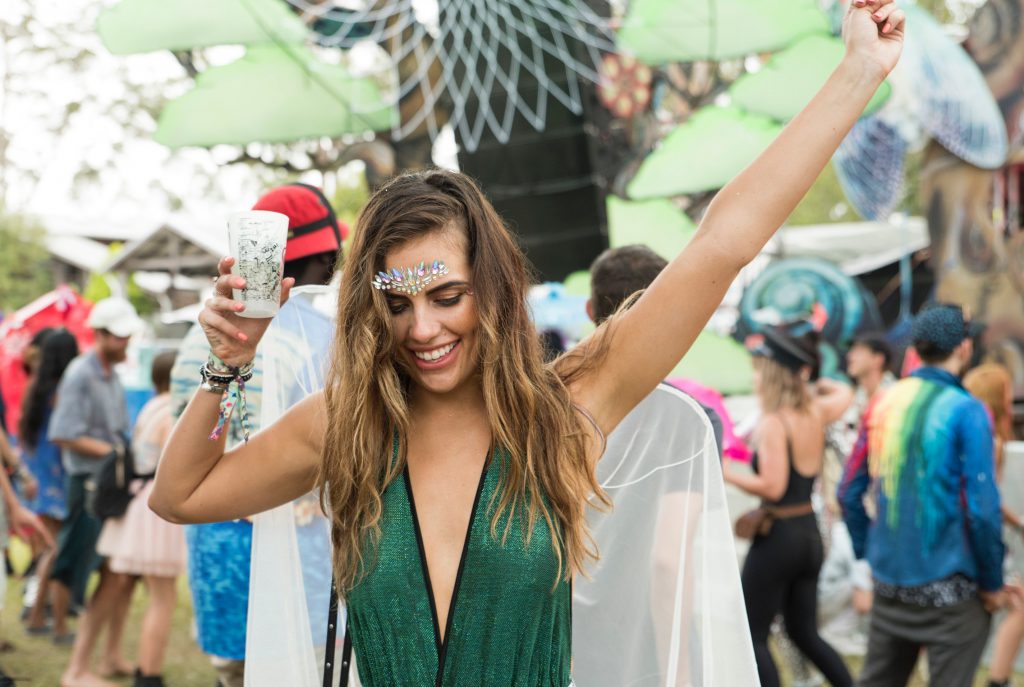 Roller disco, anyone?
Three decades on this planet have likely taught you what you do and don't like. If that means you want to throw it back and celebrate your milestone birthday roller skating, then so be it. Even better, find a local roller rink and throw it waaay back by accessorising with a '70s theme! Think bell bottoms and tie-dye shirts, lava lamps and cheese fondue —the possibilities are endless for an old-school roller skate fete!
How much for a 30th birthday party?
Calculate the cost of your ideal 30th birthday party in under 5 minutes
Your birthday, but make it Christmas
By now you've probably been to (or heard about) a "Christmas in July" party. But have you ever been to a birthday soiree with a Christmas theme? Take it from Taylor Swift, who celebrated her 30th birthday with "the most aggressive holiday party known to womankind," whatever that means. The Grammy winner filled a popular New York restaurant with fake snow and evergreen trees and had her friends dress up in festive holiday outfits. The best thing about this theme? It's actually pretty easy to pull off at any blank canvas venue, and you certainly don't have to be a celebrity to recreate it!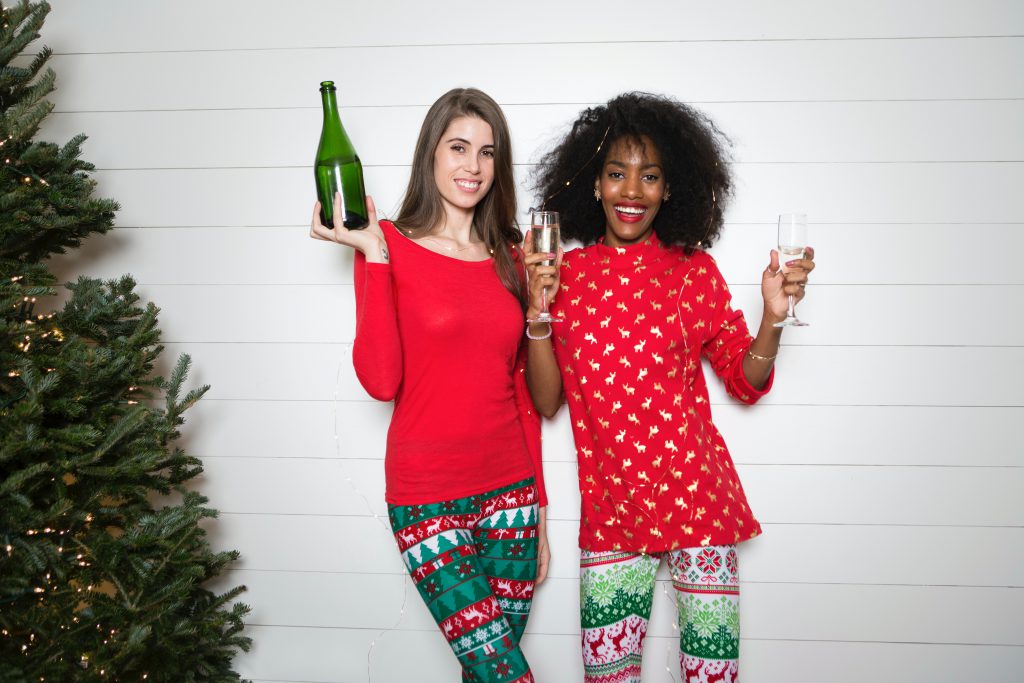 Host an "Olympics"
If you have a large family or friend group, or just know a lot of people who love competing, prizes or just getting outside for footy, why not throw a mini-"Olympics" for your 30th? Organise a day of outdoor events, split your guests into teams and print out tees with the team names on them! Celebrate your special day with laughter, friendly competition and a bit of exercise (at this age, you need it)!
Go on an outdoor adventure
Let's take that last one to a new level. How about taking your closest pals on a little adventure holiday? Go hiking, bouldering, scuba diving, wakeboarding, paddleboarding or kayaking. If you've always wanted to challenge yourself physically or try a new sport, now is the best time to do it. What better way to mark a milestone birthday than by doing something new and exciting?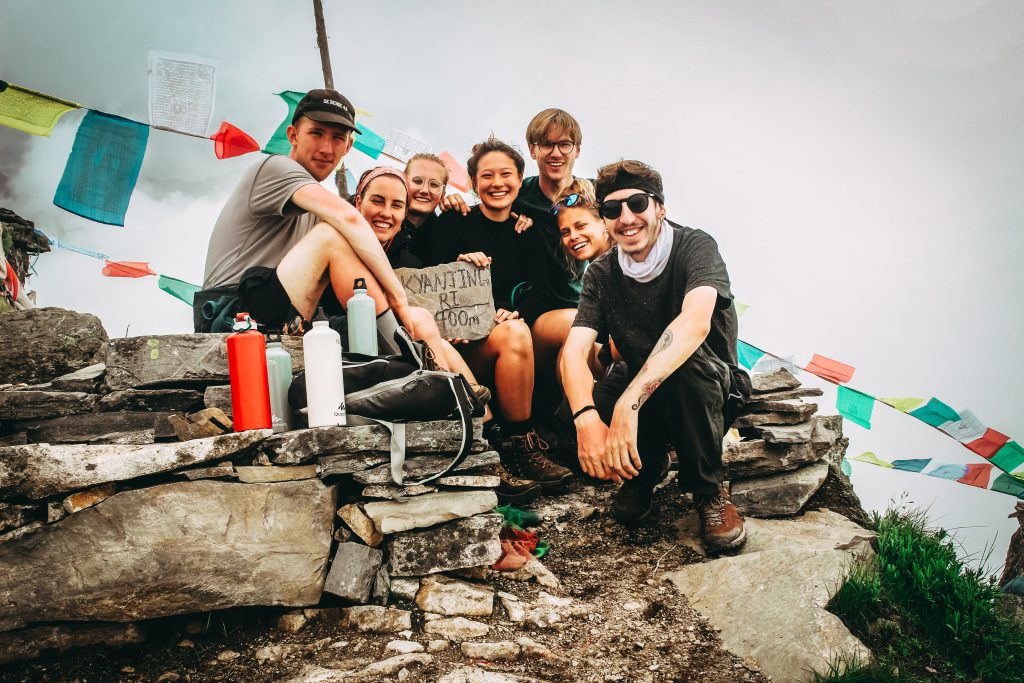 Honour the year of your birth
Does your idea of a 30th birthday party involve lots of dressing up and dancing? Throw a themed party based on the year you were born. Play music that came out that year, have your guests dress up in clothing from that decade and serve food and drinks that were popular at the time. It's all about basking in that nostalgic glory!
Have a spa day
Whilst milestone birthdays are a great excuse to party, sometimes all you want is some peace and relaxation. If you prefer a quieter celebration, why not treat yourself and your closest pals to a spa day? Book a spa and sauna for the day, then hire a private function space at your favourite lounge or rooftop bar for the evening. Once you're all pampered and relaxed, toast to the start of a new decade with champagne and canapés.
Top Venues for a 30th Birthday Party
To make this milestone birthday even more memorable, you'll need a suitable venue. These are some of our top picks for 30th birthday venues: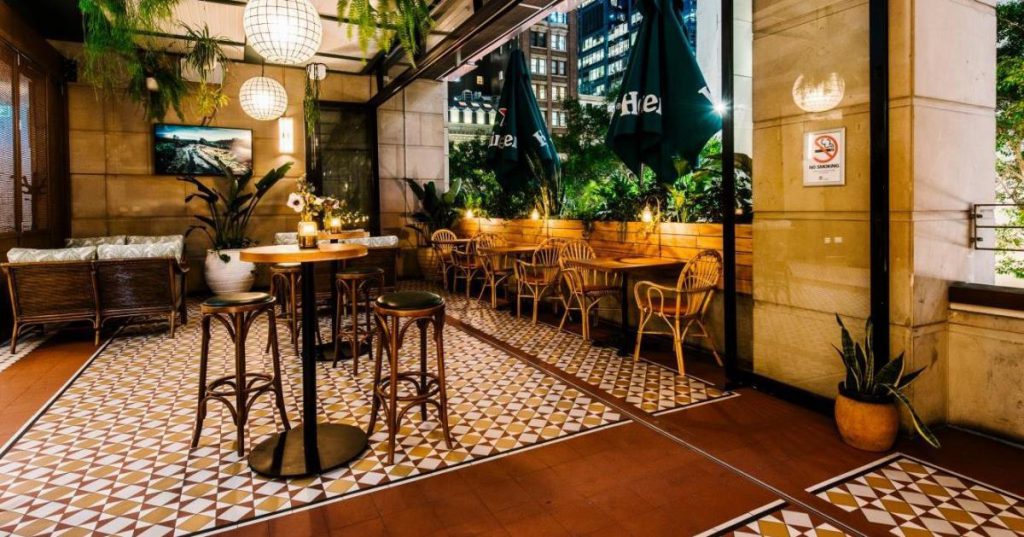 Social at Verandah, Sydney
The jewel in the crown of Sydney CBD's Verandah Bar, this iconic restaurant has everything you need to make your event extra special. The garden-like space features a handsome central bar, cosy leather booths, and a menu curated by executive chef Brad Sloane. The entire venue is available for private hire. For a smaller group, book the private dining room with a view of the busy Sydney streets.
Find your perfect 30th birthday party venue in Sydney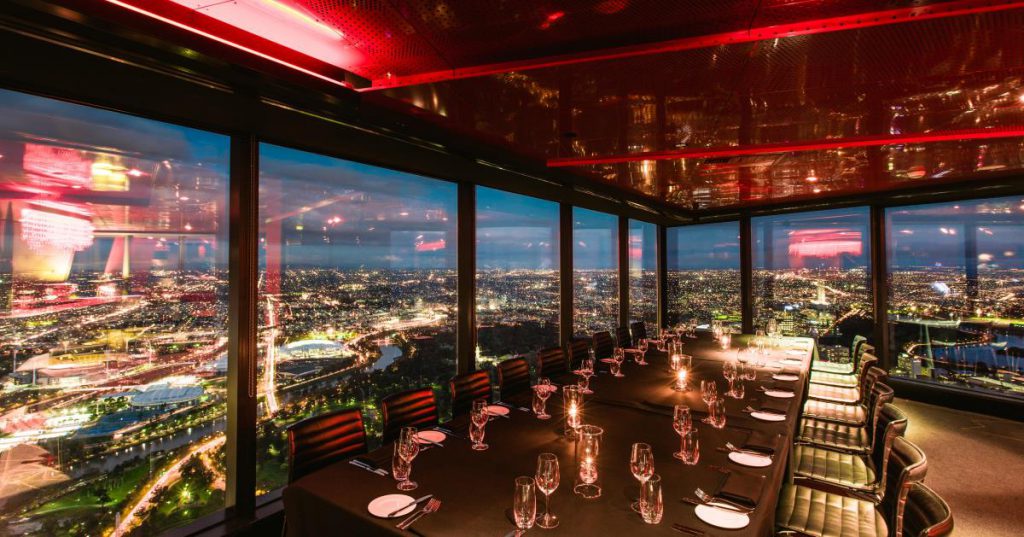 Eureka 89, Melbourne
Create lasting memories in this sky-high venue with a custom-designed showpiece bar and sweeping views of Port Phillip Bay and the Melbourne CBD. This 5-star venue is perfect for kicking off your 30th, whether you're planning a themed 30th birthday bash or an intimate small gathering with your closest friends and family.
Check out hundreds of 30th birthday party venues in Melbourne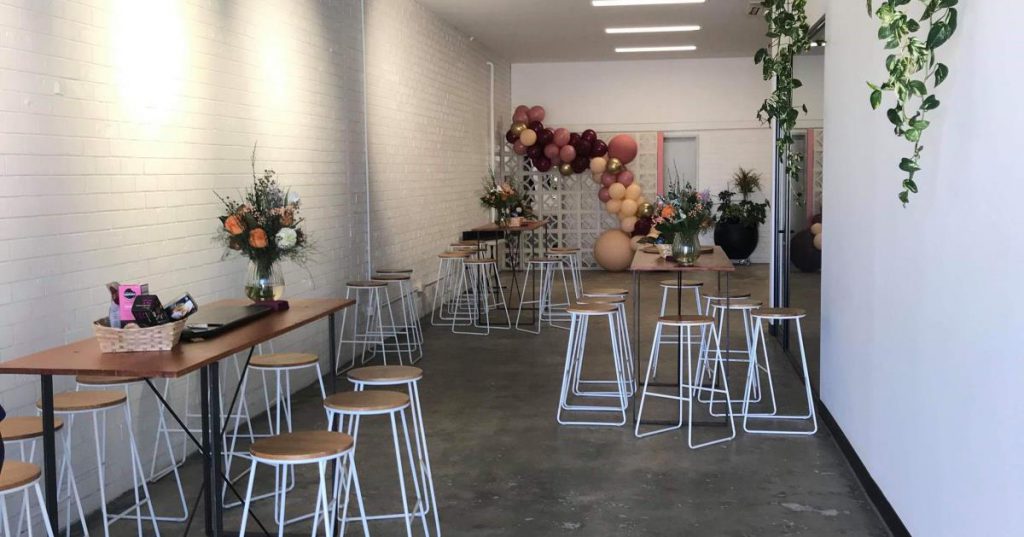 Maison West Perth, Perth
Whether you need a blank canvas space that can be decked out to suit your needs or a minimalist space to fit your aesthetic, this converted warehouse in the city's art precinct of West Perth won't let you down. The open-plan function space is great for cocktail receptions and comes with a functioning kitchen, tables, chairs and an event host.
See more 30th birthday party venues in Perth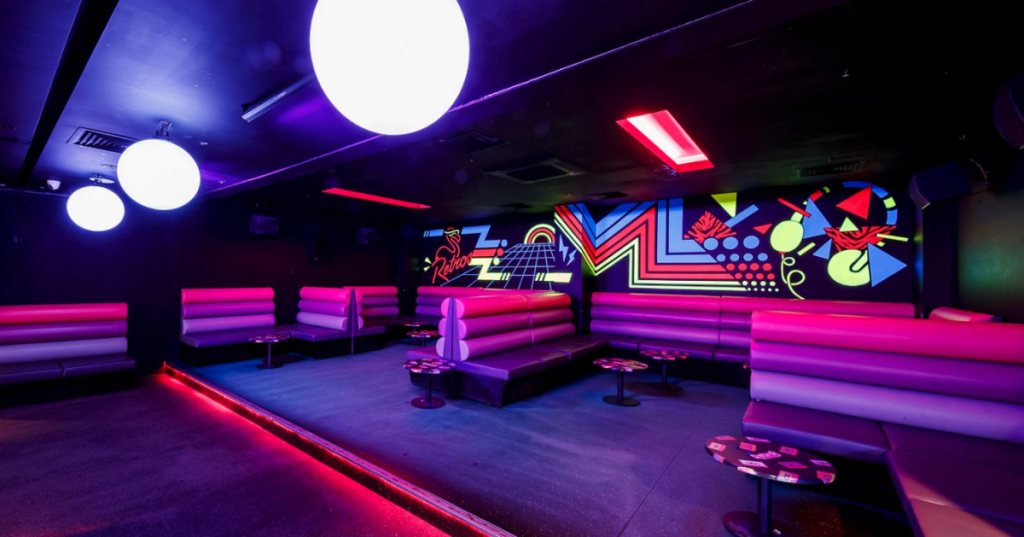 Retro's, Brisbane
A gem of a venue for themed parties of all kinds, this cocktail bar is the place to bring your vision to life. Function packages include VIP booths, premium bottle service and unlimited mixers.
Find your ideal 30th birthday party venue in Brisbane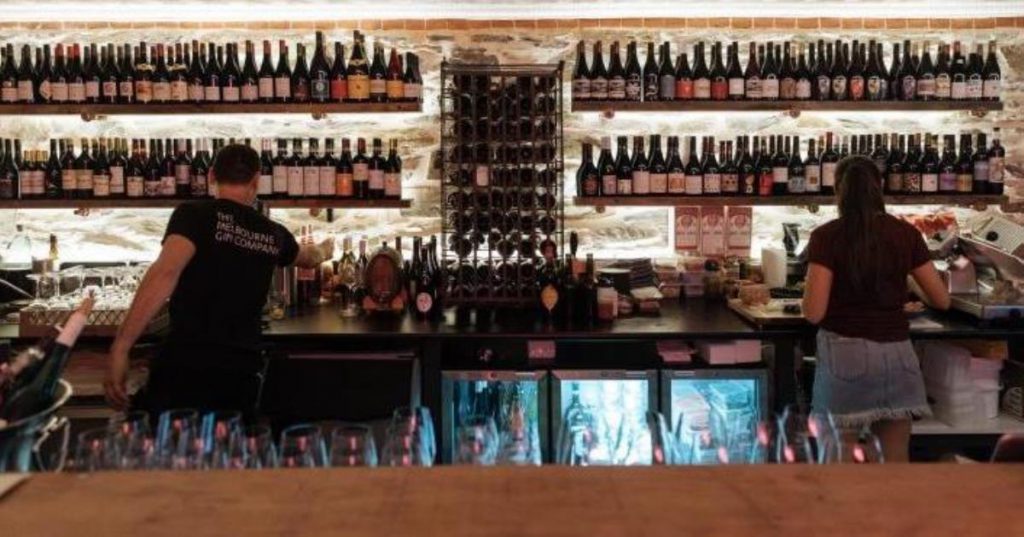 Hellbound Wine Bar, Adelaide
Tucked in a 19th-century basement, this cosy wine bar has a wide selection of local and imported wines, beers and spirits. It's the perfect birthday spot for a true wine connoisseur. The venue offers sommelier-led masterclasses and tastings for small groups, plus food and drink packages for social and corporate events.
Browse more 30th birthday party venues in Adelaide
Book an unforgettable 30th birthday party venue
We hope these 30th birthday ideas have inspired you to get started on your party planning! The first step is picking a venue with serious wow factor. With our venue finder, you'll find hundreds of curated listings for all types of 30th birthday party venues across Australia. Use the smart filters to narrow down your choices and book your perfect birthday spot faster than anywhere else!
Looking for a 30th birthday venue?
VenueNow has you covered with over 2,000 venues across Australia. Find your perfect venue for hire faster than anywhere else.
Follow us on social media to stay up to date with the latest news
Call our support team on
1300 647 488 during business hours
AEST or chat online.
© Copyright VenueNow 2022 | SPARE GROUP PTY LTD | ABN 22 607 830 302